Singapore, 22nd October 2020.
The availability of halal food and Muslim friendly amenities play a key role in destination choice for Southeast Asia's Muslim travellers, a recent study launched by Pear Anderson and Wego has revealed – but it has also shown that safety and value for money are of primary importance for new normal travel.
The report, which examined Indonesian and Malaysian Muslim travellers' travel needs and travel readiness, identified key trends in the region:
100% of Indonesian Muslims thought safety was important when choosing a destination, whilst 100% of Malaysian Muslims thought value for money was important
The importance of the availability of halal food to choose a destination was 91.1% (Indonesia) and 92.5% (Malaysia)
The majority of respondents are planning at least 2 domestic trips between now and the end of 2020 (71.6% Indonesia, 74.6% Malaysia)
100% rated health and safety protocols an important factor for selecting accommodation
Tasting the local, authentic cuisine is important in a destination. 58.4% of Indonesian Muslims and 46.0% of Malaysian Muslims rate it "very important"
Travelling in multi-generational family groups is preferred
Indonesian and Malaysian Muslims are planning travel to Southeast Asia, Europe and North/ Northeast Asia over the next 3 years
"These results challenge the concept that attracting Muslim travellers is difficult," Hannah Pearson, director of Pear Anderson, said. "In the 'new normal' travel, destinations and accommodation will be selected based on hygiene protocols, safety and value for money, and this is no different for Muslim tourists. However, Muslim friendly amenities and halal certified restaurants are still important – and are a valuable way to stand out from the crowd. For instance, 89.5% of Indonesian Muslims and 95.2% of Malaysian Muslims said that they would be more interested in an attraction if they knew it had Muslim friendly facilities, so this definitely represents an opportunity for travel stakeholders."
Nina Kubik-Cheng, Vice President, Asia Pacific, Wego, said: "Muslim travel is one of the fastest growing segments in the industry, and a rapidly increasing number of Muslim Millennial travelers in Indonesia and Malaysia are looking forward to exploring new destinations when travel is possible again. Muslim travel represents great potential to travel industry providers who choose to seize the opportunity and adapt to the specific needs that make Muslim travelers feel welcome and comfortable to travel."
Read and download the complete report here.
—
About Pear Anderson

Pear Anderson are a boutique tourism industry consultancy firm, experts in Southeast Asian tourism. They partner across the spectrum of tourism-related organisations to build a lasting foundation in these markets, providing sales representation, unique insights, research and training. The global Muslim travel segment is a core specialisation and Pear Anderson provide unique insight and access to this lucrative segment.
Website: www.pearanderson.com
Press Inquiry: [email protected]
About Wego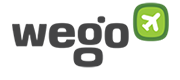 Wego provides award-winning travel search websites and top-ranked mobile apps for travellers living in the Asia Pacific and the Middle East regions. Wego harnesses powerful yet simple technology that automates the process of searching and comparing results from hundreds of airline, hotel and online travel agency websites.
Wego presents an unbiased comparison of all travel products and prices offered in the marketplace by merchants, both local and global, and enables shoppers to quickly find the best deal and place to book whether it is from an airline or hotel directly or with a third-party aggregator website.
Wego was founded in 2005 and is headquartered in Dubai and Singapore with regional operations in Bangalore, Jakarta, Cairo and Kuala Lumpur.
Website: www.wego.com
Press Inquiry: [email protected]