This article is reviewed regularly by Wego's editorial team to ensure that the content is up to date & accurate.
Updated June 2023
With the popularity of digital nomadism at an all-time high, more and more countries are now taking the initiative to establish and issue their own versions of Digital Nomad Visas. In the case of Spain, its Digital Nomad Visa has now finally been launched.
If the idea of remote working from Spain intrigues you, here is everything you need to know about the Spain Digital Nomad Visa.
Spain Digital Nomad Visa news and updates
After being teased in January 2022, the Spanish Digital Nomad Visa is now finally available. The remote work visa gives non-EU nationals the chance to live and work in Spain for up to five years.
Moreover, approved by parliament in November 2022, it is part of the new Startup Act, which aims to attract entrepreneurship and bolster the country's tech scene.
Spain Digital Nomad Visa explained
Similar to a full employment visa, the Spain Digital Nomad Visa grants foreign nationals temporary residency and remote working permit provided they are able to satisfy the monthly income requirement as well as other conditions.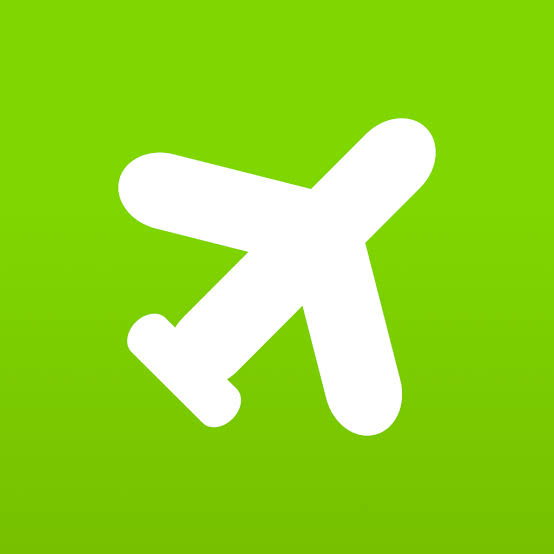 Book cheap flights to Spain
Spain Digital Nomad Visa eligibility
The Spain Digital Nomad Visa can be applied for by non-EU nationals who work remotely for non-Spanish companies. Moreover, applicants are allowed to get a maximum of 20 percent of their income from Spanish firms.
Furthermore, both self-employed freelancers with multiple clients and remote workers employed by a single company outside of Spain are also eligible for the Spain Digital Nomad Visa.
Please note that applicants are required to be from outside the European Economic Area and must not be living illegally in Spain at the time of their application. Furthermore, they must have lived in the country for five years prior to applying.
Spain Digital Nomad Visa requirements
The following are the primary requirements for non-EU citizens seeking the Spain Digital Nomad Visa:
the company must allow you to work remotely.
you must be self-employed with many clients worldwide or receive income from different sources from online activities outside Spain (if applicable).
you must have been working remotely for at least one year.
you must be working for companies outside Spain.
you have a clear criminal record.
you are allowed entry to Spain.
have health insurance that has full coverage throughout Spain.
have proof of your experience and technical knowledge of your job.
if you work for a foreign company, you must have proof that demonstrates you have been working with them for at least three months.
if you are a freelancer must work for at least one company.
must not have been a resident of Spain in the past five years.
must prove to have an income of €2,334 per month or €28,000 per year.
Required documents
The following documentation is required to apply for the Spain Digital Nomad Visa:
a valid passport having at least three months of validity
duly completed application form.
two passport-sized photos. The photo size must be 35mm x 45mm, and the background must be plain gray.
proof of employment, where you must provide a work contract.
a letter from the employer stating you can work remotely.
proof that your company has been active for at least one year.
Proof of income proving you have a monthly income of €2,334 through payslips, work contracts, or bank statements.
proof of professional qualifications. This could either be:

your university degree
your professional certificate
or any evidence of your work experience over the last three years.

health insurance covering your entire stay in Spain.
certificates that prove a clean criminal record of the latest five years with copies and apostille.
If you are bringing dependents, you must provide marriage or birth certificates to prove your relationship with dependents.
How to apply for a Spain Digital Nomad Visa?
To apply for a Spain Digital Nomad Visa, follow the steps given below:
Before entering Spain
schedule an appointment with your nearest Spain embassy or consulate.
prepare the required documents, as mentioned above.
book an appointment at your embassy or consulate
pay the required visa fee.
attend the visa appointment.
After entering Spain
As soon as your visa is approved and you enter Spain, follow the steps given below:
apply for Foreigner's Identity Number (NIE), upon arrival in Spain, through the local Foreigner's Office or the police. The documents required for NIE are:

your passport with the visa.
three passport photos.
a completed application form.
proof of your address in Spain.
proof of payment of the administration fee.

apply for Tax Identification Number (NIF) at any Spanish Tax Agency location by providing the following documents:

a completed application form.
your valid passport.
proof of your residency.
your tax number from your home country.

register at your Local Municipal Registry, Padrón Municipal. You will need to provide the following:

personal information: name and surname, gender, place of residence, nationality, date, and place of birth;
residency or ID card;
NIE;
qualifications.
Please note that you can also apply for a Spain Digital Nomad Visa while in Spain. You can enter with a tourist visa, and within three months, you can apply for a Digital Nomad Visa.
Spain Digital Nomad Visa validity
The Spain Digital Nomad Visa is valid for one year. Once you are in Spain, you can apply for a three-year residency permit, which can be renewed for a further two years, giving you up to five years in total.
Spain Digital Nomad Visa processing time
The processing time for a Spain Digital Nomad Visa is approximately 15 to 45 days. However, please make sure to consult your respective embassy or consulate regarding the exact processing time.
Spain Digital Nomad Visa tax rules
If an individual stays in Spain for over 183 days, regardless of whether or not they work for a foreign company, they will be classified as a Spanish tax resident. This classification allows digital nomads who reside and work in Spain to avail themselves of certain tax advantages. For instance, remote workers earning less than €600,000 annually have the option to pay a reduced tax rate of 15% instead of the standard 24% for the initial four years of their stay.
Moreover, Spain has established double taxation agreements with 90 countries. This implies that if an individual is already paying taxes on their foreign income in their home country, they will not be subjected to additional taxation in Spain.
Spain Digital Nomad Visa cost
The price of a Spain Digital Nomad Visa is €80. However, an additional fee for the translation, apostille, and certificate for a clear criminal record is also required.
Please note that your last payment will be for the NIE, which is about €20.

[Total:

112

Average:

4.8

]