This article is reviewed regularly by Wego's editorial team to ensure that the content is up to date & accurate. 
Updated April 2023
Spain is a popular destination for tourists due to its rich culture and traditions. It attracts millions of visitors every year, with many cities and regions worth exploring, such as Bilbao, Caceres, the Balearic Islands, Santander, Madrid, and Barcelona.
If you're a citizen of Kuwait planning to travel to Spain, Wego details Spain visa requirements for Kuwaiti citizens, how to apply for one, the documents and other requirements.
Do Kuwaitis need a visa to visit Spain?
If you're a Kuwaiti citizen planning to visit Spain, it's essential to note that Spain is part of the Schengen region, and you will be required to obtain a Schengen visa before your trip.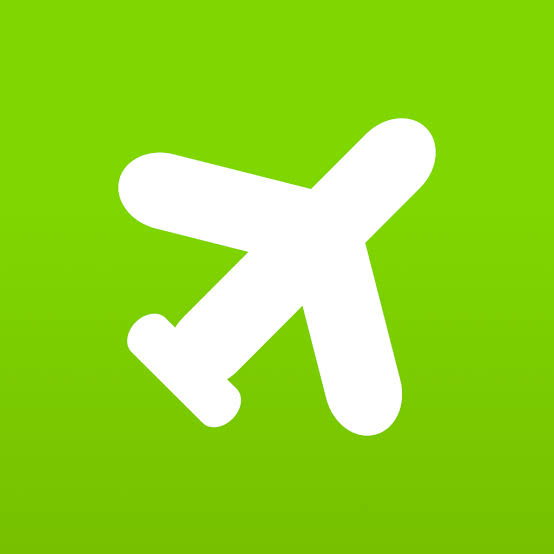 Book cheap flights to Spain
Schengen visa for Kuwaitis
A Schengen visa is a type of short-stay visa that permits travelers to visit any of the Schengen Area member countries for up to 90 days, whether for tourism or business purposes. This visa allows holders to move freely within the Schengen Area, which includes 26 European countries, including Spain.
To apply for a Schengen visa, Kuwaiti citizens can submit their application to the Embassy of Spain in Kuwait or an approved external provider.
Conditions
you must submit a passport or other travel document issued within the last 10 years. This must have at least 2 blank pages and be valid for at least another 3 months after the date you intend to leave the Schengen area
each person travelling with you on your travel document must submit their own visa form
when you submit your application your fingerprints will be taken. These will remain valid for 5 years. Some applicants, such as children under the age of 12, do not need to have their fingerprints taken
you will be charged a fee for your application. If you apply through an external service provider you will also have to pay an extra fee to the provider.
Required documents
passport photo taken no older than 6 months
current passport with at least 6 months remaining validity on the date of travel and have at least 2 visa pages clear of any marking.
previous Kuwait passport (if there's any)
cover letter mentioning details of the applicant, travel, and details of the other members travelling with the applicants.
Occupation details:

Employed:

a letter from your employer on company letterhead, with contact details, stating that a leave of absence has been granted, the purpose and duration of the trip, and that you will be returning to your current job
current bank statement of the latest 6 months
Income Tax Return (ITR)
original pay slips

Self Employed:

include a copy of your business license
company bank statement for the latest 6 months
Income Tax Return (ITR)

Student:

submit an official letter from your school indicating that you are in good standing and that you are registered for the upcoming semester
no Object certificate from school or university

Retired:

submit proof of your retirement fund

accommodation bookings
a recent bank statement of the applicant from Kuwait. It must clearly show the applicant's name as the account holder, the balances of the accounts, and the date of the statement. If it was printed online, it has to be authenticated by the bank officials. The bank statement should state the sufficient funds for the 3 months to cover their stay in the Schengen Area
Travel Insurance of a minimum cover of EUR 30,000.
 a round-trip flight ticket
Application
Applying from the Embassy of Spain in Kuwait
Step 1: Kuwaiti citizens need to obtain a Schengen visa for Spain by visiting the nearest embassy
Step 2: Fill out the Schengen visa application form for Spain accurately and completely
Step 3: Submit the completed Schengen visa application form along with the necessary documents and passport at the embassy of Spain, and pay the Schengen visa fee
Step 4: After submitting the Schengen visa application, wait for approval. You will be notified by e-mail once your application is approved
Step 5: Once your Schengen visa application is approved, you can pick up your passport from the embassy of Spain
Step 6: Congratulations! You can now travel to Spain and other Schengen countries and stay for the duration of your Schengen visa
Embassy of Spain in Kuwait
Address: Surra, Block 3, St. 14, Bldg. 19 PO Box 22207 13083, Safat, Kuwait
Phone: +965-2-532-5827, +965-2-532-5828, +965-2-532-5829
Email: [email protected]
Applying from the BLS International in Kuwait
Other than applying at the embassy, you can also apply for your Spanish visa through BLS International, the approved visa service provider in Kuwait. To do so, you must schedule an appointment on their official website. Please note that appointment slots are only available from the 1st to the 15th of every month.
BLS International in Kuwait address
Address: Office No 224, 22nd Floor, Baitak Tower, Ahmed Al Jaber Street, Kuwait City, Kuwait
Timings:
Passport Collection Time: 16:00 to 17:00 hrs
Submission Time: 09:00 to 16:00 hrs
Business Hours: 09:00 to 17:00 (Sunday – Thursday) except on holidays
Call Center Timings: 09:00 to 17:00 hrs
Phone number: +965 22240677
E-mail: [email protected]
Visa fees
Kuwaiti citizens who apply for a Schengen visa are required to pay a fee of EUR 80, which is equivalent to KWD 25.91. However, there are reduced fees for children aged between six and twelve, who are required to pay EUR 40, equivalent to KWD 12.96. Children under the age of six are exempt from paying the Schengen visa fee entirely.
[Total:

252

Average:

4.8

]