This page was last updated on 13 July, 2022.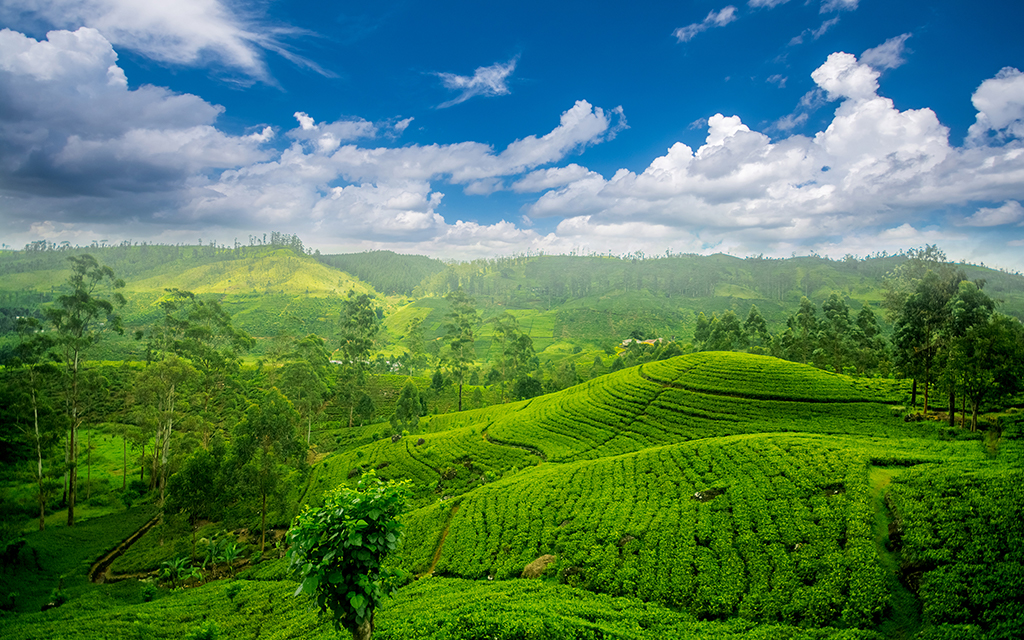 Is Sri Lanka open for visitors?
Yes. Sri Lanka has now fully opened to all international visitors. Before traveling to Sri Lanka, fully vaccinated travellers and children under 12 years no longer need to take a pre-departure COVID-19 test. Visitors are no longer required to fill up a Health Declaration form to enter the country.
Is Sri Lanka open to international tourism?
Sri Lanka is now fully open for international visitors. Arrivals to Sri Lanka can stay at any accommodation of their choice. All unvaccinated international arrivals are subject to COVID-19 testing before and after arriving in Sri Lanka.
Please consult the 'Ministry of Health – Sri Lanka' for further information.
Is Sri Lanka open for business travellers?
Yes. Sri Lanka has now fully opened its borders to international visitors, including business travellers.
Travellers coming to Sri Lanka for business purposes can apply for an Electronic Travel Authorization (ETA) online to travel and remain in Sri Lanka for one month. They can also apply for a business visa which will be endorsed on their passport and usually valid for 3 months.
What are Sri Lanka's vaccine requirements?
All arrivals can now enter Sri Lanka, regardless of their vaccination status. However, unvaccinated arrivals will need to follow additional entry requirements.
Fully vaccinated travellers who can present a valid international vaccine certificate are exempt from COVID-19 all testing and quarantine requirements. The final dose must have been administered at least 14 days before departure. The vaccination certificate must be in English or accompanied by a certified English translation.
The government of Sri Lanka has validated the following vaccines for all inbound foreign travellers:
Pfizer/BioNTech
Sputnik V
Oxford/AstraZeneca
Covishield
Sinopharm
Sinovac
Moderna
Source: Sri Lanka – COVID-19 Vaccine Tracker (trackvaccines.org)
What are Sri Lanka's testing and quarantine requirements?
Testing requirements
Fully vaccinated travellers with a valid international vaccine certificate are not required to undertake pre-departure or on-arrival COVID-19 tests. Travellers will be considered 'fully vaccinated' only if the required doses of COVID-19 vaccination are completed and 14 days have passed since their last vaccine dose.
Unvaccinated or partially vaccinated travellers must present proof of a negative PCR test taken within 72 hours before departure. A negative antigen test taken within 48 hours of departure is also accepted. They will also need to undergo an on-arrival test.
Individuals who have recently recovered from COVID-19 can provide evidence of recovery at least 7 days and not more than 6 months (180 days) before arrival. They must also produce documents stating that they have had at least one dose of an approved vaccine. The documents must be in English or accompanied by a certified English translation.
Testing for minors
Unvaccinated children below 12 years do not need to undergo testing measures; unless travelling with unvaccinated parent/guardian.
Unvaccinated minors between the age of 12 – 18 will need to present a 72 hours PCR negative pre-departure COVID-19 test and undergo on-arrival testing.
Quarantine requirements
There are no quarantine rules in place for both vaccinated and unvaccinated travellers.
Additional entry requirements
Electronic Travel Authorization
Foreign travellers must request an 'Electronic Travel Authorization' (ETA) before departure. Citizens of Singapore, Maldives, and Seychelles are exempt from this requirement.
Upon insurance payment, travellers will be issued a 'Tourism Reference number,' which will be needed when applying for a visa. In the visa form under the section' contact details' and under 'address in Sri Lanka, ' travellers are advised to include this reference number as the Department of Immigration and Emigrations, Sri Lanka (DIE) will check for this information when granting visa approval for all visitors entering the country.
Transiting in Sri Lanka
Transit via Sri Lanka is allowed as long as the connecting flight is within 10 hours of arrival. Passengers in transit who do not cross Sri Lankan immigration lines but who transfer between flights inside the airport do not require an Electronic Travel Authorization (ETA) approval or a visa.
Travellers should check with their airline on the transit times since the travel and transit rules may vary depending on the destination country. All passengers should comply with all travel requirements imposed by the authorities of their final destination.
Exit requirements for Sri Lankans
Only departing travellers with a valid air ticket will be granted access to the International Departure Hall at the airport. Check with your airlines for flight information and the latest travel advisory before your travel.
Travellers are required to refer to destination country travel rules to understand the specific requirements of the destination country.
Sources
www.health.gov.lk
mysrilankatravel.com
[Total:

200

Average:

4.5

]