An account by Viviane Tsai (Director Commercial, Asia Pacific)
After 7 months of travel restrictions and restraints, in early October, I finally decided to brave it and take a trip back to Taiwan to visit my parents. I had started planning for this trip toward the end of August when Singapore MOM relaxed the immigration regulation on entry approval guidelines for working visa holders. 
Before departure and during my stays in Taiwan, I made sure to pay close attention to the changes in the travel regulations between Singapore and Taiwan. After all, during the pandemic, something—anything—can put a dent on your plan no matter how disciplined you are with your planning. I learned this from my boss' tumultuous experience visiting her mom in Germany earlier in August.
Luckily, compared to hers, my travel experience turned out to be a lot smoother.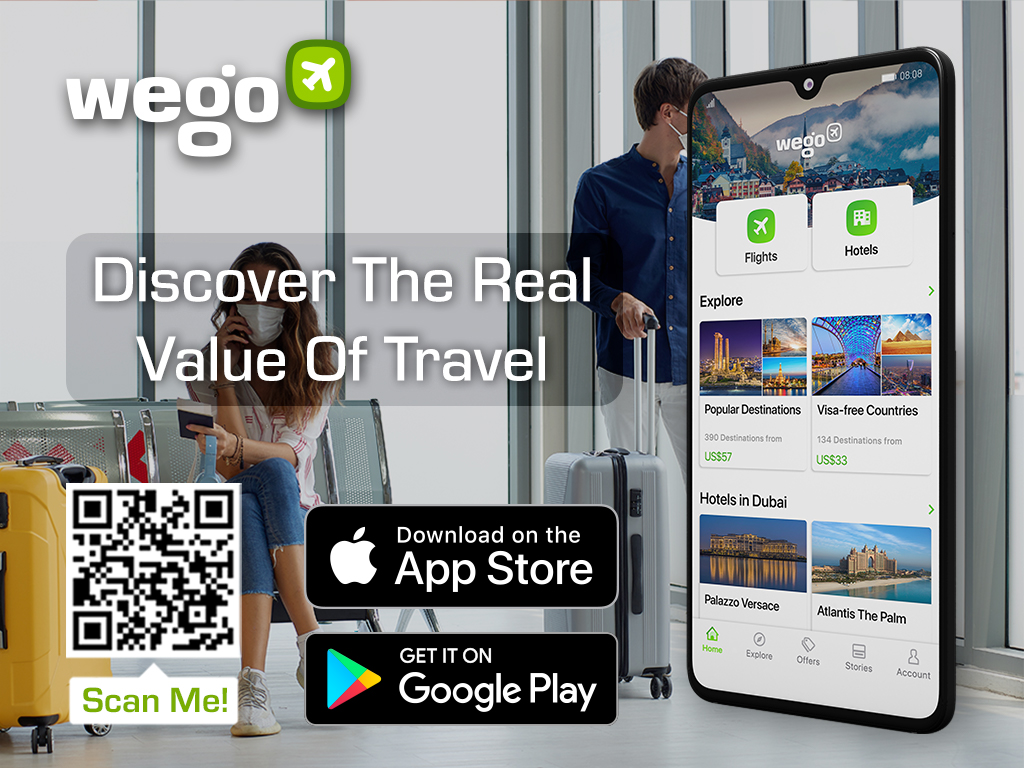 Entry approval application for working VISA holders
Two weeks before my departure date, I caught up with HR to apply for entry approval along with a SHN quarantine request, necessary documents for my travel back from Taiwan to Singapore later.
To request an SHN isolation, you'd need to provide proof that you would live alone in a room or a place without other people who are family. The entry approval letter I received also stated the effective date that I was allowed to re-enter Singapore. If I failed to return to Singapore during this period, I'd need to apply again.
Browsing and booking the ticket
The pandemic has certainly changed many things about flying—for one, it's slightly more expensive to travel now. I noted an overall increase in airfare between Singapore and Taiwan, about 20% higher than before the epidemic.
In the past, on average, I would be able to score a China Airlines ticket as low as NT$9,000, tax included, whereas this time, the lowest price of CI flights was about NT$12,000, around 33% higher than it was pre-COVID19. The airlines operated twice per week for the Singapore and Taiwan route, 1 or 2 flight schedules on the scheduled date.
Once my office HR confirmed with the Singapore MOM that I was eligible to apply for re-entry approval, I booked my ticket.
Singapore Changi to Taiwan Taoyuan International
Even though I knew that the pandemic had battered the tourism industry, I was still shocked to see that the entire airport lobby was pretty much empty. It was not the Changi Airport I knew at all and as someone who loves travel and works in the industry, I couldn't help but feel a twinge of sadness.
At the China Airlines check-in counter, the ground staff was waiting for me there. He checked me in and guided me to fill in the health declaration, a part of Taiwan entry requirements.
Out of curiosity, I asked him how many passengers were on my flight that day and he said there were only six people in total: three in business class and three in economic class. I was one of the latter, occupying an entire plane zone for myself. 
Imagine how difficult It was for the airlines to survive the epidemic, operating in full only to serve such a small number of passengers. I truly appreciate their dedication in helping people fly home during this time.
In response to the pandemic, Changi Airport has enacted a contactless ticket and passport check at the entrance, all of which were switched to electronic inspections. It certainly greatly reduced the chance of transmission and protected both the airport staff and passengers.
Meanwhile, it was a pleasant surprise to see that most boutiques were open, while only a few stores selling skin care products, tobacco and alcohol were available. Restaurants, cafes, and other purveyors were still operating.
Arrival at Taiwan Taoyuan Airport and quarantine
Upon arrival at Taoyuan Airport, I promptly received a text message containing a Health Declaration Certificate from Taiwan MOHW and showed it to the airport staff.
The friendly staff then provided me with a detailed guidance on what to expect. I was told that all arrivals to Taiwan were not allowed to take public transportation, so I had to head home in an airport taxi. 
During the 14 days of my quarantine at home, an officer would confirm my health status through a Line app message every day. I also received mobile SMS to confirm my health status, which needed to be responded right away or it would be sent again and again they received a reply. I also received the prevention package that included masks, garbage bags and prevention information from the quarantine officer.
Taiwan Taoyuan International to Singapore Changi T3
Time truly flew and a month in Taiwan had passed just like that. I arrived at Taoyuan Airport early for my flight back to Singapore. There were more people on the plane this time—around 30 people—but the passengers were still kept at a proper distance.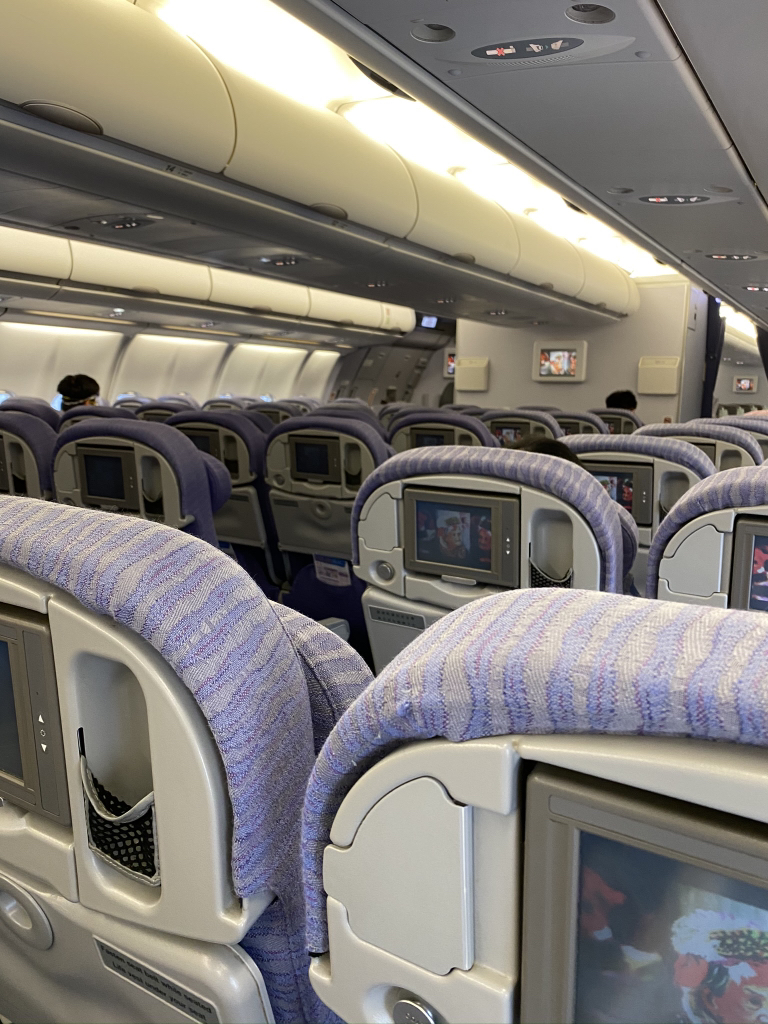 In the past, I would be able to breeze through the fast lane customs at Changi, but it took longer now as I had to go through the regular customs channel to submit all the documents, including passport, working permit card, and printed entry approval.
In preparation of my SHN, an orange sticker was given to me as a marker and I was then directed to the area to be fixed with an electronic tracking watch. The staff was very patient while he talked me through the process of installing the electronic tracking watch, warning me not to take it off myself, and to make sure to keep the watch charged at times.
Once I reached home, I had to immediately make a call to SHN and send them my personal information through Whatsapp. Only then would the tracking be enabled. In addition, I was also required to download FWMOMCARE and report my body temperature thrice a day.
Thus started my 7-day home isolation.
My first swab testing at home
On the third day of my home quarantine, I received a message instructing me to go for a swab testing tomorrow. Later in the day, I also received a call from an officer to confirm whether I had received the text message and he explained the details of the process.
The guidance at the testing place was clear: get on a queue and wait to be tested. The entire process was fine and the testing staff was gentle. I'd say the experience was not so bad and quite bearable, really.
A day before the end of my home quarantine, I received a message from SHN telling me that the home quarantine would be lifted after 12 noon. Shortly afterward, I went to Yishun to return the electronic watch.
My final thought on the new normal 
To me, this experience had boosted my confidence on the flight and travel procedures in Singapore and Taiwan. Singapore in particular enacted strict measures at all points through a traveler's journey. I believe that all these government efforts to ensure our safety will garner confidence for the country's eventual full border reopening.