I love me a good hotel stay! There are days where the heart is willing to explore, but the body would prefer to enjoy the accommodation and its surroundings.
An ideal hotel is one with activities around, without having to travel too far out. Thankfully, many hotels immaculately cater to the need to stay in and stay put.
But there are some that go beyond to leave you with a one of a kind experience. Here are 7 of these hotels!
Spitbank Hotel (Portsmouth, England)
One mile off Portsmouth Harbour in Hampshire, UK, in the middle of the ocean is a 134-year-old fort that has been transformed into an exclusive 5-star retreat!
Looks may be misleading, but this decommissioned Fort has 27 spacious bedrooms, spa facilities, event space, and a swimming pool. Where guests lounge now used to be gunpowder rooms!
Henn Na Hotel (Tokyo, Japan)
Fancy dinosaurs as your concierge? Look no further than this out of whack hotel that is mended and served entirely by robots.
At times, patience is of the essence, but otherwise, the hotel is affordable, clean and is at a fantastic location: walking distance to Tsukiji Market, a stone's throw from Yurakucho and Hibiya subway lines, if you want to head out, and close to Ginza!
Karosta Prison Hotel (Liepāja, Latvia)
Not for the faint-hearted, Karosta Prison Hotel in Latvia is considered to be one of the most haunted prisons, and is a favorite with horror junkies.
The converted jail has a behind-the-bars show and group activities like spy game, airsoft, and escape room. Typically, Karosta Prison is visited for a peek into the grim life of its prisoners.
However, you can choose to occupy a cell, but that comes with being treated like a real prisoner, which includes prison garbs, exercise, and harassments. This hotel is just criminal!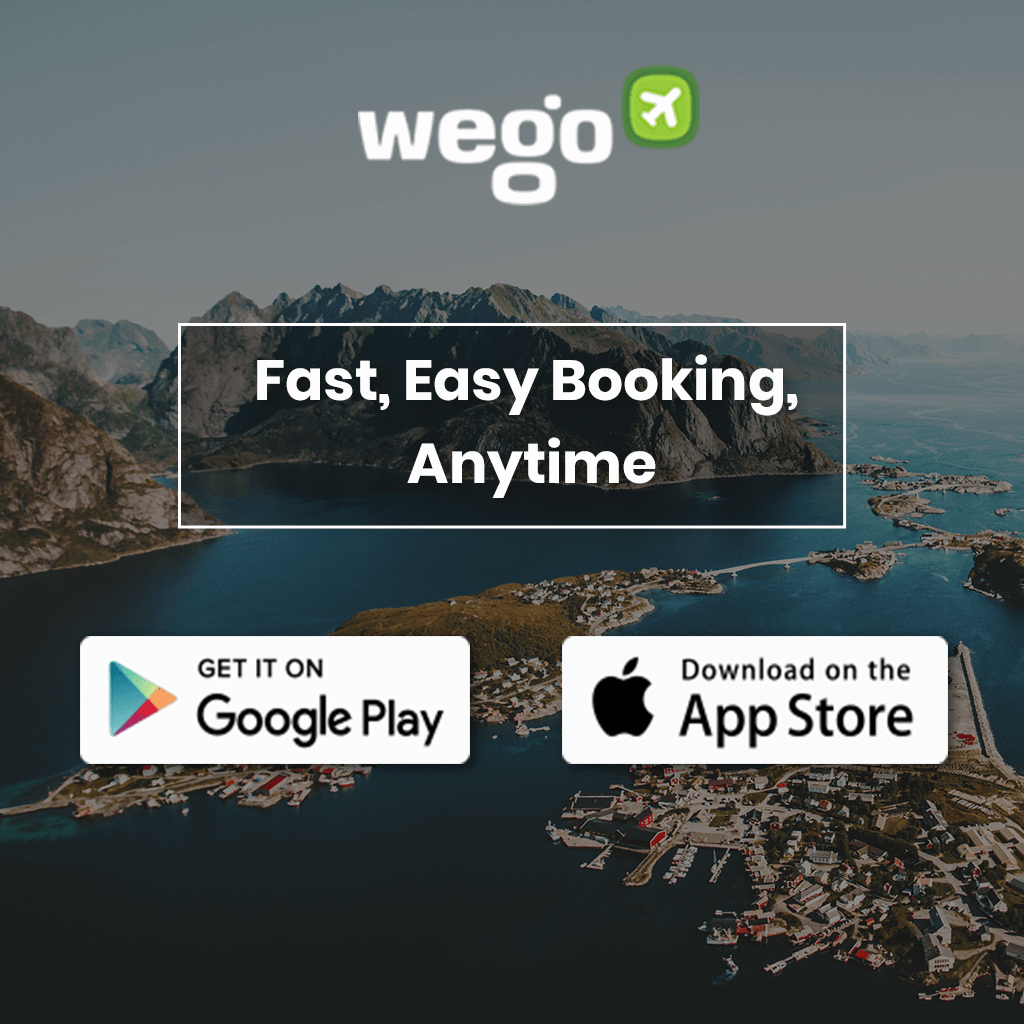 Treehotel (Harads, Sweden)
Ever had that unrealized childhood dream of having a treehouse? Then Treehouse in Sweden is a dream come true in the most fulfilling way.
Perched on the pine trees are seven spectacular treehouses; the mirror cube, the cabin, the bird's nest, the UFO, the Blue Cone (that is blue), the guesthouse, and the newest and appropriately named 7th room.
These treehouses are individually designed, born out of the love for these treetop abode and have exquisite interiors. Although stepping out will be a challenge, there are plenty of fun activities like white water rafting, feeding the reindeers, seeking the northern lights, horseback riding, etc.
Huilo Huilo Montaña Mágica Lodge or Magic Mountain Lodge (Neltume, Chile)
What looks like a weird taste of an overgrown Gnome's house is one of the intriguing volcano-hotel-lodge. It is peculiar and magical, with water pouring down from the top of the cone-like structure with a rope bridge for entrance.
The interior of the hotel is a cozy sanctuary with amenities like big hot tubs made from massive tree trunks. There are many activities to do at Hulio Hulio nature reserve while staying in at Magic Mountain Lodge too.
Palacio de Sal (Potosí, Bolivia)
If salt is your kind of mineral, Palacio de Sal, in Bolivia is your kind of hotel. Aptly located on the world's biggest salt flat, everything is made of salt, from floor, walls, ceiling, and furniture, including beds, tables, chairs, and sculptures.
The hotel also has a saltwater pool and whirlpool baths. When staying at Palacio de Sal, guests are advised to refrain from licking the walls.
It is an ideal base to explore the Salar de Uyuni, which is the world's most extreme and otherworldly terrain.
Giraffe Manor (Nairobi, Kenya)
This boutique luxury hotel has got to be the wildest lodging ever! There is no complaining when a gentle Rothschild giraffes crash in on your mealtime.
Set on the forest in Nairobi Langata suburb, the gorgeous colonial manor is exceptionally exclusive, with only ten rooms.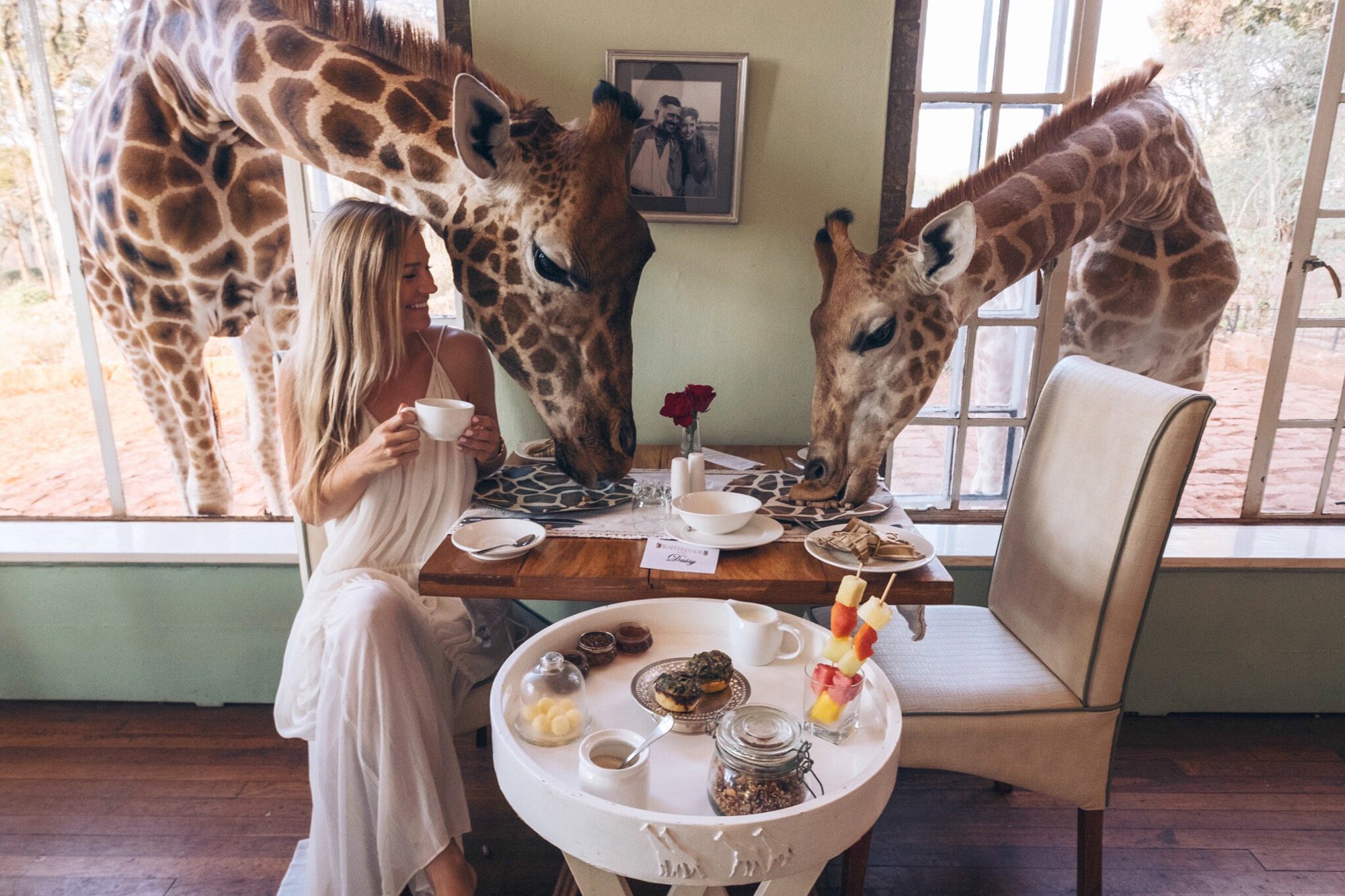 Hands down the most unforgettable hotel, would be Giraffe Manor, for the chance to have breakfast with these gentle giants is truly one of a kind!
With the exception of being imprisoned, I would be delighted to put up at any of the above lodgings. When traveling, it's only natural to seek the attractions but sometimes, the hotels themselves are the destination!