It's such an awesome time to be traveling these days – budget travel has unlocked a whole new world of possibilities for even the most-cash strapped traveller, and Airbnb has completely overhauled the way we think about our homes away from homes. 2017 saw an interesting reshuffle in the leaderboard of top travel destinations.
At WeGo, we are particularly astute with travel trends – in fact, we pay so much attention to detail, we can confidently tell you when's best to grab your flight tickets! Our list of 10 destinations are all strong contenders which saw the largest jump or maintained their standing in 2017. From lesser-known sights to the most popular stays, we've got everything in place – all you need to do is get right down to the booking.
New year, new adventure. Where will your next adventure take you?
Shanghai (51 to 42)
picture credits: https://www.lonelyplanet.com/china/shanghai
At 42nd place, Shanghai possesses its' own distinct identity despite the riot of global influences which shape the city's art, food and music scene – beyond the glitzy skyscrapers of downtown Pudong lies a wealth of local and foreign architectural styles which come together in a peculiar mosaic, breathing life and providing ample contrast.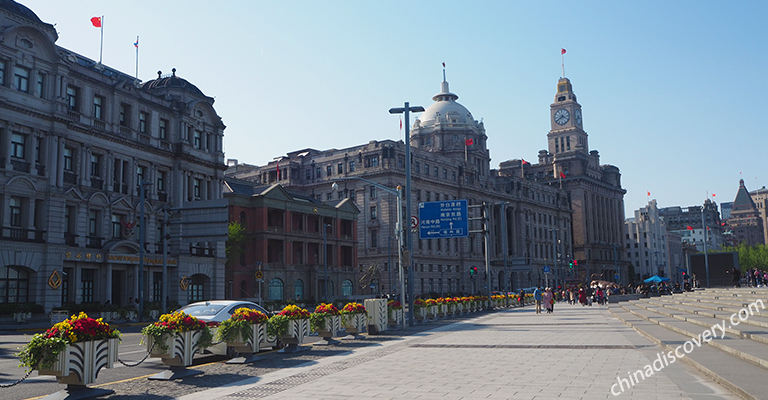 picture credits: http://www.chinadiscovery.com/shanghai/the-bund.html
Any visitor to Shanghai will surely remember it for The Bund, the reddish streaks of the imposing Oriental Pearl Tower and the oriental splendour of Yu Garden. For an off-the-trail experience, a trip down Shanghai's many Longtangs will provide an authentic glimpse into everyday life much akin to Beijing's Hutongs. Looking for your significant other? You may just find your OTP in the Single's Market at People's Square.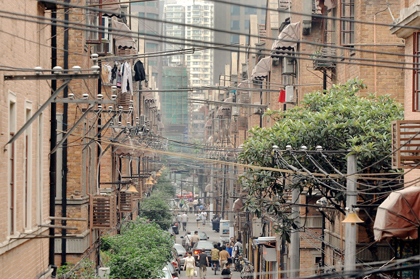 picture credits: http://www.china.org.cn/living_in_china/life_in_pictures/2009-07/03/content_18061942.htm
Average Airfare to Shanghai : RM1006
Best Price: RM427
Best Time to Book: May
Popular Stay: Rayfront Shanghai Celebrity Hotel and Apartments, RM366 a night
Kathmandu (67 to 35) 
picture credits: https://travelmassive.com/chapters/kathmandu
Nested among the mighty Himalayas, Nepal's capital awes even prior to touchdown. While the earthquake in 2015 has robbed the city of much of its' ancient luster, Kathmandu continues to endure as a curiously intoxicating mix of exotic scents and heartwarming hospitality . Whether you find yourself lost in the backpacker crowd in Thamel or marveling at ancient monuments in Durbar Square, Kathmandu continues to awe travellers around the world – so much in fact, the city leapfrogged from 67th place to 35th in 2017!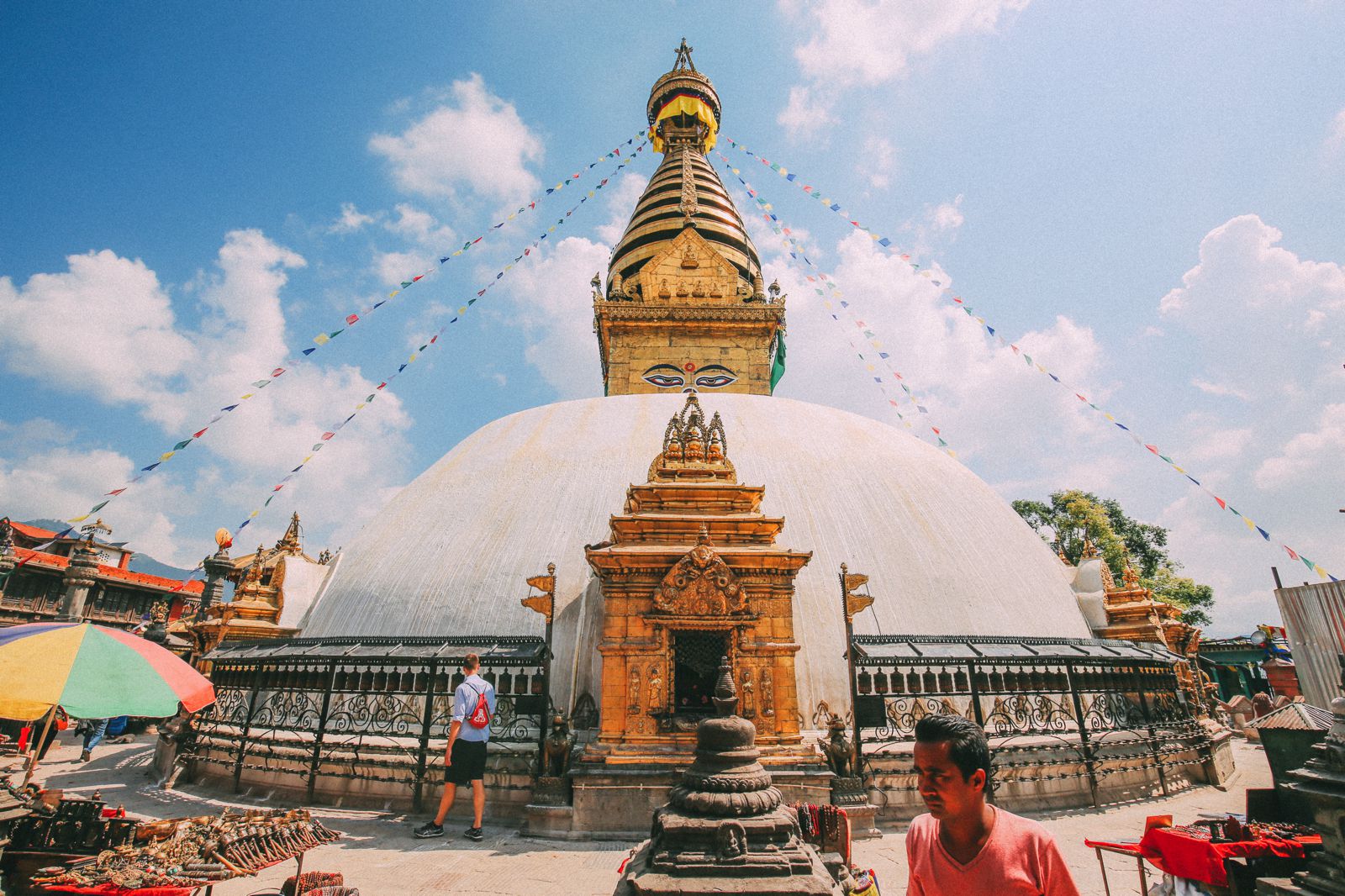 picture credits: https://handluggageonly.co.uk/2017/09/08/exploring-swayambhunath-stupa-monkey-temple-kathmandu-nepal/
Durbar Square is an crowd favourite, and so is Swayambunath Stupa. Kathmandu is a city steeped in faith and mysticism, and one need look no further than the many coins nailed to the Toothache Tree to affirm this. While not in Kathmandu proper, the village of Khokana is famed for the brightly coloured fields of yellow mustard flowers.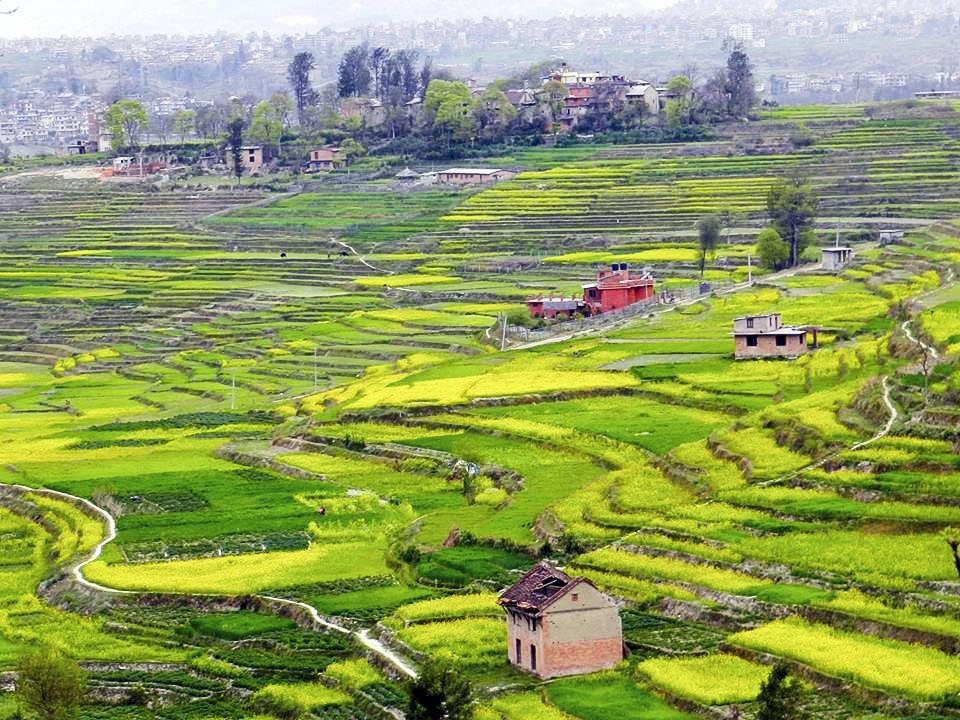 picture credits: https://twitter.com/asia_foundation/status/583006258384351232
Average to Airfare to Kathmandu: RM1234
Best Price: RM607
Best Time to Book: April to June
Popular Stay: Hotel Wanderlust, RM19 a night
Phuket (37 to 33) 
picture credits: http://www.phuket.com/
Coming in at 33rd place, Thailand's world-renowned island getaway continues to captivate travellers all around the world. Phuket's abundance of outlying islands provide the ideal respite from toil and routine as well as opportunities for an awesome snorkelling or diving experience, while Patong offers quite the contrary experience.
picture credits: http://www.phuket.com/island/beaches_patong.htm
While Patong or one of the many elephant sanctuaries in Phuket are crowd favourites, tourists wanting a glimpse into the island's confluence of many cultures can stop by the Shrine of the Serene Light.
picture credits: http://www.jamiesphuketblog.com/2009/04/shrine-of-serene-light.html
Once a tourists' best kept secret, Samet Nangshe Viewpoint is now one of Phuket's most popular spots to capture panoramic vistas.
picture credits: http://www.travellennial.com/camping-at-samet-nangshe-viewpoint-in-phang-nga/
Average Airfare to Phuket: RM339
Best Price: RM166
Best Time to Book: March to July
Popular Stay: Sea Sun Sand Resort and Spa, RM744 a night
Sydney (32 to 26) 
picture credits: http://www.australia.com/en-sg/places/sydney.html
Most Australian cities have a readily identifiable niche or two, but Sydney wears so many facades it's close to impossible to pin it down to anything at all. Vibrant and charming, the Harbour City commands not only a respectable amount of international fame, but also panoramic seafront views, beautiful beaches and a strong confluence of the old and new.
picture credits: https://www.sydneyoperahouse.com/
Sydney's most prominent attractions are quite impossible to miss – the pearl-hued sails of the world-renowned Opera House invite huge crowds all year round and the Sydney Harbour Bridge is an imposing sight to behold as you traipse down The Rocks.
picture credits: https://www.dailytelegraph.com.au/newslocal/manly-daily/first-look-at-proposed-upgrades-adding-a-secondstorey-to-manly-wharf/news-story/e9b98c5bf751139dbb897e38e2a4ce75
If you're looking to do Sydney like a Sydneysider, head over to Manly Wharf for great surf and great food, or take a tour of Barangaroo and marvel at the district's many architectural masterpieces.
Average Airfare to Sydney: RM1572
Best Price: RM621
Best Time to Book: March
Popular Stay:  Sydney Getaway Holiday Park, RM259 a night
Osaka (26 to 25)
picture credits: https://blog.gaijinpot.com/neon-lights-dotonbori/
When in Osaka, eat – and eat a lot. True to its' unofficial slogan "Kuidaore" or "eat yourself bankrupt", Osaka is all about hanging out with great company over awesome food. Livelier and more playful than perpetually busy Tokyo or culturally reserved Kyoto, Japan's third-largest city truly knows how to have a good time.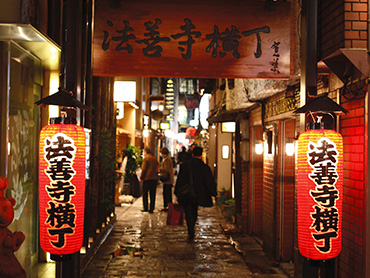 picture credits: https://kansaionepass.com/en/article/detail/19
While the the abundance of good food and dazzling lights at Dotonbori and the magnificence of Osaka Castle are inarguably Osaka's main draws, Hozenji Yokocho (which happens to be just adjacent to Dotonburi) and Chihaya – Akasaka Mura are off-the-beaten trail spots ideal for travellers looking to experience a more traditional side of the city.
Average Airfare to Osaka: RM1222
Best Price: RM527
Best Time to Book: June to July
Popular Stay:   Hotel Mystays Sakaisuji Honmachi, RM386 a night
Istanbul (28 to 17) 
picture credits: http://eventturkiye.com/en/istanbula-7-milyon-yabanci-turist-geldi/
Emerging from 28th to 17th place, 2017 was a fantastic year for Turkey's former capital. Situated at the crossroads of Europe and Asia, Istanbul is a colourful potpourri of cultures richly blended together by antique grandeur and contemporary gleam.
picture credits: http://www.theguideistanbul.com/location/topkap%C4%B1-palace-museum-library
While no trip to Istanbul is complete without a visit to Topkapi Palace and Hagia Sofia, intrepid travelers should give less conventional locations such as the Basilica Cistern and Sakirin Mosque a look.
picture credits: https://www.ruebarue.com/istanbul/attraction/basilica-cistern/5473559203807232
The sheer scale and astounding symmetry of the underground Basilica Cistern not only offers myriad opportunities for enterprising photographers, but also a convenient respite from the summer heat; While mosques are an ubiquitous sight across the city, Sakirin Mosque is  an architectural masterpiece of unparalleled beauty.
picture credits: http://www.cheria-travel.com/2016/11/nuansa-klasik-masjid-sakirin-turki.html
Average Airfare to Istanbul: RM2340
Best Price: RM1328
Best Time to Book: March
Popular Stay:    Elite World Europe Hotel, RM255 a night
Melbourne (20 to 13) 
picture credits: http://www.telegraph.co.uk/travel/destinations/oceania/australia/victoria/melbourne/
Celebrated for its' liberal and artsy streak, Melbourne possesses a unique flair for the avant-garde and the culturally progressive. A global microcosm of cultures, the city's many districts teem with art-deco architecture and are easily associated with particular cuisines. Narrow laneways and secret alleys conceal some of the world's best bars and epicurean experiences, as well as a wealth of street art well-deserving of greater mention. Moving up the leaderboard to 13th place, Melbourne's reputation continues to hold strong in 2018.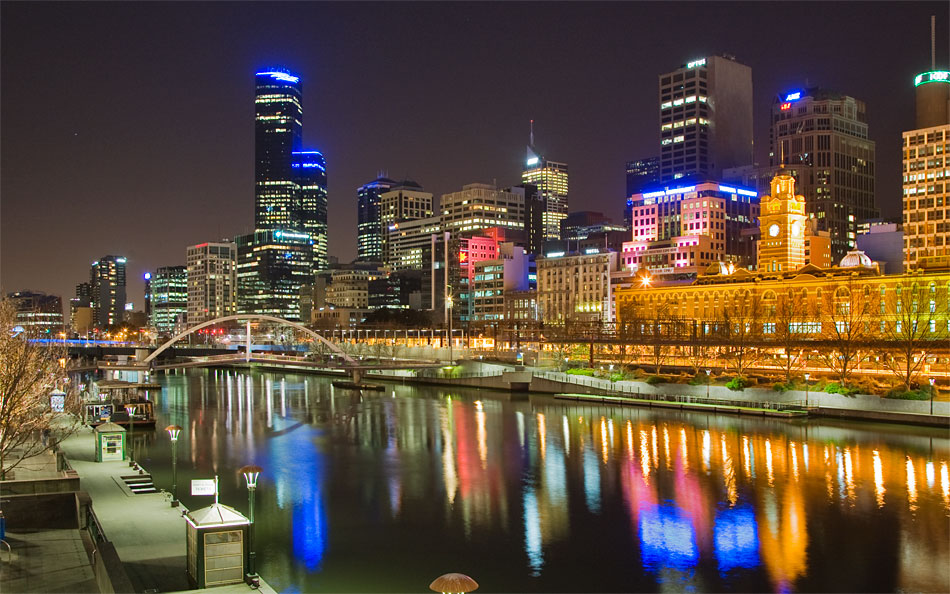 picture credits: http://shafir.info/plain/australia~melbourne~southbank_1.htm
Most visitors to Melbourne will want to traipse down one of the city's many street-art laneways  or shopping arcades, with mandatory stopovers at the Royal Botanic Gardens and Southbank promenade. If you're looking for a more eclectic experience,  Coop's Shot Tower provides a glimpse into Melbourne's past, while The Limelight Department, an attic studio located in the Salvation Army,  pays homage to one of the world's first movie studios.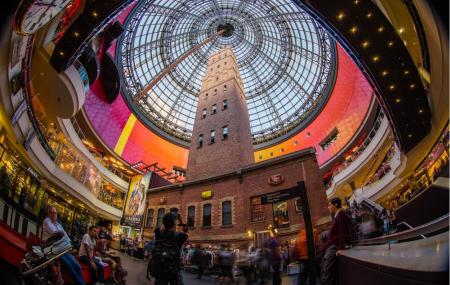 picture credits: https://www.triphobo.com/places/melbourne-australia/coops-shot-tower
Average Airfare to Melbourne: RM1539
Best Price: RM651
Best Time to Book: March
Popular Stay:    Claremont Apartment, RM270 a night
Taipei (5 to 4)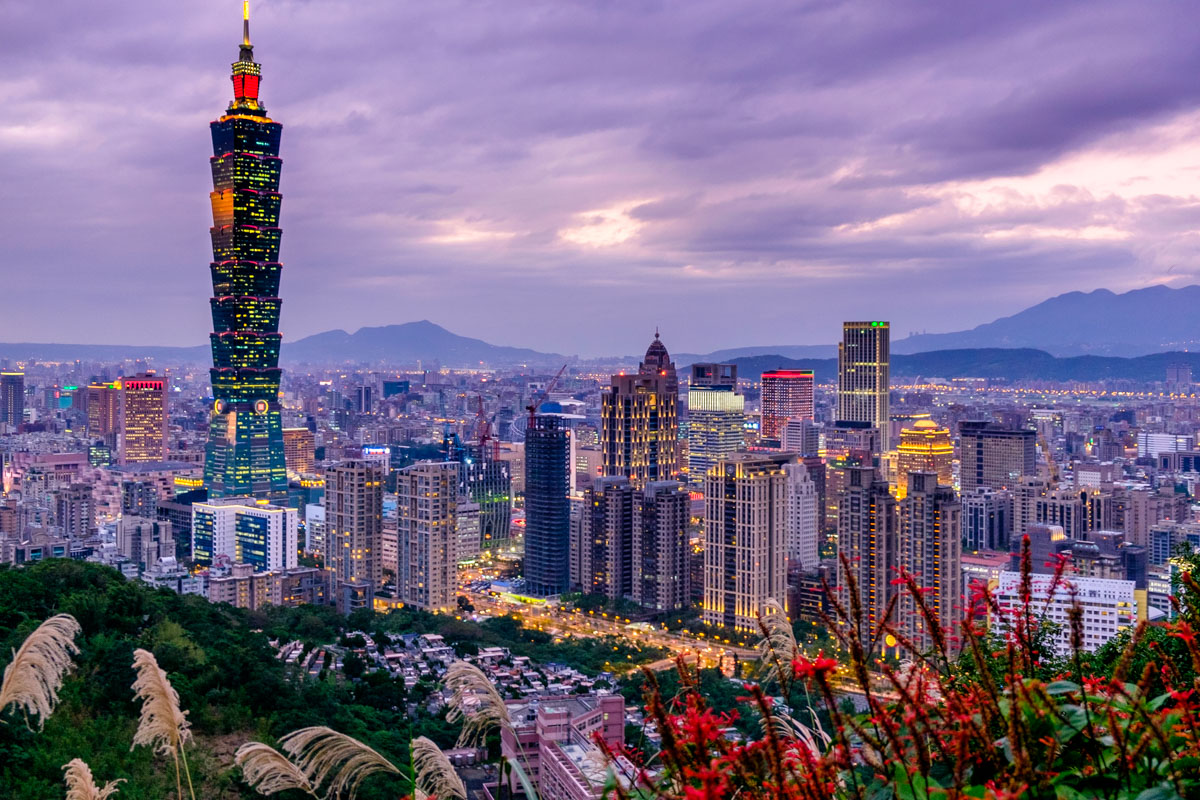 picture credits: https://nomadisbeautiful.com/travel-blogs/amazing-things-to-do-in-taipei-taiwan/
Taipei surprises with its' peculiar confluence of Chinese, Japanese, American and native aboriginal influences – from the plethora of mouthwatering street food to the eclectic mix of architectural styles both traditional and modern, Taiwan's capital feels like a cultural hotchpotch unlike any other.
picture credits: https://www.treksplorer.com/best-hotels-in-ximending-taipei/
While the Taipei 101 and Ximending are obvious tourist mainstays, Taipei has many hidden secrets and lesser-known attractions that are well-worth a visit. If the summer heat in Taipei is getting you, stop by Ice Monster for their signature Taiwanese-style shaved ice. Want some hints on where your life is headed? Take a trip down to Longshan Temple and have your fortunes read by a White Java Sparrow.
picture credits: https://www.expedia.com.sg/Longshan-Temple-Taipei.d6080203.Place-To-Visit?rfrr=Redirect.From.www.expedia.com%2FLongshan-Temple-Taipei.d6080203.Vacation-Attraction
Average Airfare to Taipei: RM766
Best Price: RM148
Best Time to Book: October
Popular Stay:    CU Hotel Taipei, RM225 a night
Kota Kinabalu (4 to 3) 
picture credits: http://bewickedtravel.blogspot.sg/2012/11/changi-airport-special-kota-kinabalu.html
Surprise Surprise! Kota Kinabalu makes it to 3rd on the list, up from 4th place in 2016. Well-known for its' many treks around and up Mount Kinabalu, Kota Kinabalu is also a place of breathtaking seaside sunsets and a sanctuary where native cultures flourish alongside the perpetual progression of modernity. The city is huge on seafood, but that's no excuse to miss out on the excellent street food scene!

picture credits: http://www.mountkinabalu.com/
While KK's biggest draws are inarguably Mount Kinabalu and Tunku Abdul Rahman National Park, the city has its' fair share of obscure spots deserving of mention too. Rumah Terbalik Upside Down House will guarantee quite the literal topsy-turvy experience, and the Kota Kinabalu City Mosque, seemingly just floating above the water, will enthral even the less architecturally – inclined.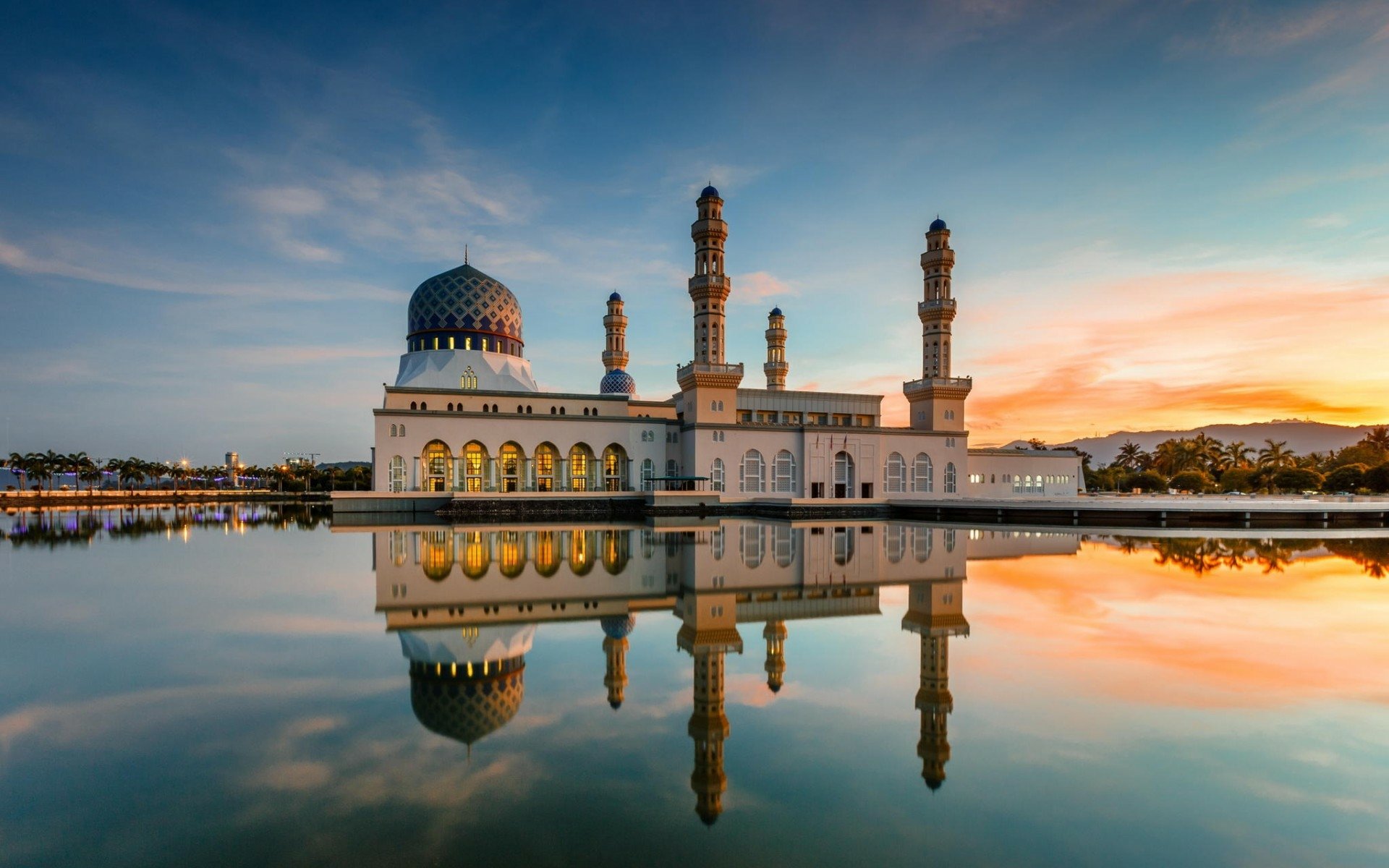 picture credits: https://wall.alphacoders.com/big.php?i=543478
Average Airfare to Kota Kinabalu: RM361
Best Price: RM267
Best Time to Book: August
Popular Stay:    The Jesselton Hotel, RM267 a night
Bangkok ( consistent 2) 
picture credits: http://www.bangkok.com/
Bangkok is that one place everybody probably knows at the back of their hands. Coming in at 1st place, the Thai Capital is Malaysia's favourite destination, and it's easy enough to see why – great food for highly affordable prices cater to even the most curious palate, a wealth of casual and street-shopping options for even the traveller on a shoestring budget and the reputable standard of Thai hospitality and general warmth that invites casual banter even at the most unfamiliar occasion.
picture credits: http://blog.panpacific.com/hotels/singapore-getaways/
Most will agree Chatuchak and Jatujak Green Market (otherwise known as JJGreen) are definite must-sees, and the more culturally inclined ought to include Wat Pho in the list too.
picture credits: https://www.expedia.com.sg/Bangkok.d178236.Destination-Travel-Guides
For a more interesting take, try the Bangkok Forensic Museum –  a collection of the gory and grotesque , this is one place absolutely off-limits to the faint-hearted; exploring the city's many khlongs in a river boat offers a unique alternative to the standard Chao Phraya river cruise.
Average Airfare to Bangkok: RM413
Best Price: RM169
Best Time to Book: September
Popular Stay:    Centara Watergate Pavilion Hotel Bangkok, RM619 a night