As there has been a noticeable increase in people looking to explore the world once again, Wego is delighted to announce a list of Pakistan's preferred flight destinations for both international and domestic travel in 2023 so far.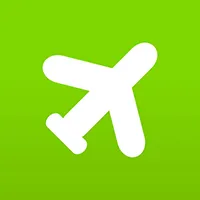 Book cheap flights on Wego
Among the favored international destinations for Pakistani travellers, Wego data found that Jeddah and Dubai stand out for their accessibility and diverse attractions. Following these two top cities are Muscat, Manama, and Doha. These destinations cater to a wide range of interests, making them top choices for Pakistani travellers.
On the domestic front, Karachi takes the lead as the favored destination, given its status as Pakistan's bustling economic hub, followed by Islamabad. Up next, Skardu offers awe-inspiring mountain scenery while Lahore and Quetta are next in line, each possessing unique appeal for Pakistani travellers.
Pakistani travellers have access to a diverse range of destinations, both within their own country and on the international stage. With Wego's help, Pakistani travellers can look forward to planning their best trips for the remaining months of 2023 and beyond.