This article is reviewed regularly by Wego's editorial team to ensure that the content is up to date & accurate. 
Updated March 2023
Loved around the world for its tempting aromas, rich flavours, and indulgent ingredients, the Indian cuisine shares its love of spices with the Middle East. Whether it's the famous chicken tikka masala, the meat lover's favorite mutton biryani, the humble dal tadka, or the delicate little gulaab jamuns, it's no wonder that Emiratis are drawn to Indian culinary fare in droves.
The Dubai Mall, which brings cuisines from across the globe to the city, is home to several Indian eateries. Here are the best five Indian restaurants in Dubai Mall.
How popular is Indian cuisine in Dubai?
There's no denying that Indian is one of Dubai's most popular and prominent cuisines. This fact is reflected by the abundance of Indian restaurants and eateries scattered throughout the city. With a thriving Indian community, Indian restaurants in Dubai offer authentic Indian dishes on top of being delicious. From upmarket fine-dining fusion concepts to traditional street-food bites, there's no dearth of options for those craving authentic Indian flavors.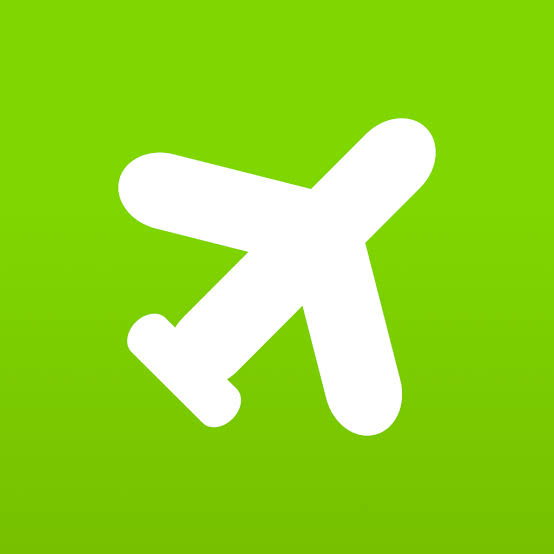 Book cheap flights to Dubai
Top 5 Indian restaurants in Dubai Mall
Dubai Mall is not only a shopping destination but also a foodie's paradise, with a wide range of dining options available, including Indian cuisine. Here, we take a look at some of Dubai Mall's most prominent Indian restaurants.
India Palace
Located on the lower ground floor of the mall, this award-winning restaurant prides itself on delivering a heritage dining experience. From Indian-style decor to live Indian music, India Palace leaves no stone unturned in making the experience as authentic as possible.
The menu card offers a wide range of vegetarian and non-vegetarian beverages, starters, salads, kebabs, mains, and desserts. Some of the must-try items on the menu are the Murgh Tikka salad, Shahi Biryani, Aloo Papdi Chaat, and Paneer Kathi Roll.
The price for two people is around AED 180, excluding additional charges like taxes and tips.
Bombay Chowpatty
Bombay Chowpatty is spoken of highly for serving exceptionally good indigenous street food from different parts of India. In a true Indian style, patrons queue up at the register and can watch their ordered dishes being cooked live, surrounded by an enticing display of lip-smacking delicacies.
Bombay Chowpatty serves street-style chaats and snacks, mains, as well as desserts. Their signature dishes of Chole Bhature, Dahi Puri, Puri Bhaji, and Falooda are to die for.
Expect to spend AED 70 for two people, plus taxes and tips.
Shamiana
Shamiana brings to its patrons an array of Indian as well as Pakistani dishes at affordable prices with commendably quick service. The non-vegetarian combo, for example,  which includes biryani, chicken tandoori, chicken korma, chicken tikka masala, and roti, comes only at AED 26.
Apart from a long list of combo meals, the menu also includes street foods like Samosa Chana Chaat, Onion Bhajiya, and Kaathi Rolls. You absolutely cannot miss out on the Kabab Guldasta, Tandoori Chicken Poori, and Shamiana Chicken Tikka Naan.
You need to spend as less as just AED 40 for a decent meal for two people at Shamiana. This is excluding additional charges like taxes and tips.
Kebab Grill 44
Kebabs are one of the most beloved aspects of Indian fare, and the Kebab Grill 44 honours the age-old tradition with savoury recipes of its own. Trust the restaurant's tastefully designed interiors, with the verdant ceilings and pretty pendulent lights, to create the perfect ambience to complement your kebab night.
The distinct flavours of their special spice blends, hand-made from scratch, are sure to leave your tastebuds tingling for days to come. The Chicken Gilafi Seekh Kebab, Zaatar and Lime Smoked Fish, and Bhutti Ka Murg are only a few of its many must-try delicacies.
A meal for two people will cost you approximately AED 115, plus taxes and tips.
Peppermill
Tucked away in one of the many recesses of the Dubai Mall, Peppermill is one of the city's best-kept secrets. The restaurant is known for whipping up some of the most delicious Indian food in the UAE but with an innovative, intelligent twist.
You can find the most authentic Indian dishes here, such as Prawns Moilee, Chicken Chettinad, and Lehsooni Palak Paneer. The Nawabi Paneer Tikka, Soya Chaap Masala, and Tanga Prawns Biryani are particularly recommended.
The approximate cost for two people is AED 195 and does not include any additional charges, such as taxes and tips.
[Total:

125

Average:

4.8

]