This article has been reviewed by Wego's editorial team to ensure that the content is up to date & accurate.
In the year 2020, the world was forcefully plunged into a sedentary lifestyle never before seen in recent memory courtesy of COVID-19. Many travellers, forced to temporarily abandon their lifestyle, were left with no choice but to stay put and essentially wait out the pandemic. The past year also highlighted the vulnerability of the tourism industry, which evidently needs stability and security in order to thrive.
As the world struggles to bounce back by way of administering COVID vaccines, conducting tests and applying enhanced health protocols, we as travellers inevitably wonder if we will ever travel the world once more and what travel will be like after COVID.
Join us as we explore the possible trends that are likely to emerge and how we travel after COVID.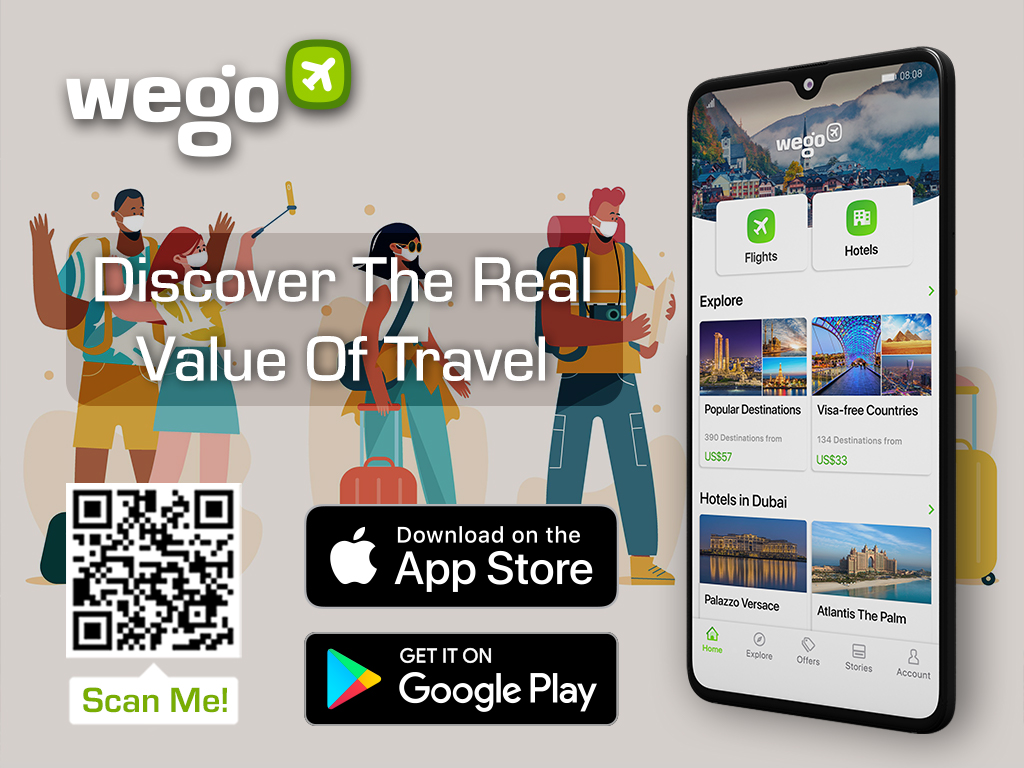 What are some of the changes we can expect?
In a nutshell, travelling a post-COVID world will require us to adopt several stringent procedures to safeguard public health. Among others, this will mean wearing masks, keeping your distance and carrying your disinfectant. Additionally, COVID tests are mandatory in most cases and as vaccination drives are being rolled out worldwide, COVID passports may very well be the norm this year.
COVID testing
Almost all countries now view a negative COVID test result as one of the prerequisites of entry. With some governments considering the idea of imposing pre-flight testing on passengers, rapid PCR testing has and will continue to be highly prevalent in both domestic and international flights.     
COVID passport
As vaccination drives ramp up, expect the industry to develop more efficient ways of forwarding your COVID credentials to border authorities and other relevant parties. Apps the likes of the IATA Travel Pass are being pushed to airlines and governments worldwide in a bid to expedite the vaccination verification process for travellers everywhere. 
COVID insurance
Travelling internationally will more than likely warrant international health insurance. For example, travellers travelling to any of the 26 Schengen countries would require a comprehensive travel insurance plan that would cover at least € 30,000 in medical benefits as well as emergency medical evacuation and repatriation. Vaccination notwithstanding, the emergence of new and more aggressive variants of COVID will likely spur countries around the world to impose mandatory travel insurance requirements on international arrivals.    
COVID tracing
Like something out of an Orwellian literary piece, the unprecedented implications of the coronavirus have prompted authorities around the world to keep a constant and close watch on the whereabouts of travellers. While concerns over privacy issues may prompt disagreements on just how far said surveillance should and could be implemented, there's no denying that its practice has and will become more and more widespread n the name of safeguarding public health.  
What are some of the possible trends to look out for?  
Domestic tourism
With travel restrictions and quarantine measures galore, international travel remains off the table for the foreseeable future. To fill the gaping void, domestic tourism has since stepped up to the plate.  
Countries around the globe have reportedly experienced a significant surge in domestic travel since late last year as a consequence of COVID-19 border restrictions; a trend that will remain the norm for much of 2021. 
This is particularly observable in the UAE, where staycation seems to be the bread and butter for numerous hotels and resorts across Abu Dhabi, Dubai and Ras al Khaimah. It's been reported that nine out of 10 staycation guests have been UAE nationals as opposed to just one in five during the pre-Covid days. 
Wilderness tourism
After being cooped up in our respective homes for essentially a whole year, going on a trip to some wide-open space surrounded by the mesmerizing mother nature will prove to be a welcome respite. The thought of leaving the urban jungle behind in lieu of breathtaking sceneries and pollutant-free fresh air is precisely the reason why many travellers will seriously consider going on a camping or glamping trip.
While camping may appeal to some, we wholeheartedly prefer glamping due to our inability to part with modern conveniences (i.e soft beds, fully functioning toilets and WiFi connections). Whether glamping in verdant green surroundings or even among towering sand dunes, a good glamping experience promises an ideal setting where we may rekindle our lost connection to nature.
Also, let's not forget that wilderness trips also include the likes of stargazing and Aurora Borealis-watching. There are actually innovative dome hotels purposefully set up to allow guests to witness these celestial wonders. Imagine waking up to these!
Wellness tourism
The coronavirus has left many of us feeling mentally drained and exhausted. Between the persisting uncertainties and the constant concerns related to the pandemic, travellers will no doubt seriously consider the prospects of going on wellness and longevity retreats.
This quest for improved health has and will continue to serve as a powerful motivation for travelers to book domestic and, where possible, international trips. Cities such as Dubai offer highly refined spas for those wishing to envelop themselves in blissful rejuvenation. Dubai is also renowned for having some of the best yoga classes in the Middle East, promising calming and uplifting effect that extends beyond the mat and the studio.   
Wellness tourism naturally extends to more than just Dubai and its collection of spas and yoga classes, much of the world also offer wellness and healing getaways the likes of Tbilisi sulphur baths and even forest bathing in Japan. Depending on where you currently are, you may just find your way to these rejuvenating getaways the pandemic notwithstanding.
Workation tourism
In light of the times, working from the office may not yet be a viable option for some. While the main alternative has obviously been working from home, more and more people are contemplating the possibility of working while vacationing. 
Dubbed 'workation' (yes we know, horrible portmanteau), the act of taking your work on your vacation allows you to take a break from your workplace while continuing to be productive. It also allows you to extend your stay at your holiday destination while still getting paid (which is an ideal situation in our opinion).
With the concept of remote working becoming more and more prevalent, countries around the world are now offering remote work visas in an effort to support the local economies. 
Conscious tourism
Finally, travelling after COVID will give rise to the conscious traveller. We define a conscious traveller as someone who is much more mindful and empathetic about the trips they're taking. One who is truly concerned about the carbon footprint they're leaving behind, more respectful of the environment, the local population and is less reckless in their expenses.
If there's one thing that the pandemic has taught us, it is that our absence has truly benefitted the planet as a whole. While the halting of activities is too insignificant to reverse centuries of exploitation, the plummeting pollution levels do somewhat offer glimpses of a post-fossil fuel world. As such, the conscious traveller will henceforth regard travelling as a privilege rather than a right.