As the COVID-19 pandemic sweeps throughout the world and prompting lockdowns everywhere, tough times are in store for pretty much all of us. But if you happened to be a dromomaniac, things can get significantly tougher.
If you're unfamiliar with the term, Wikipedia describes dromomania as a condition where people feel the uncontrollable urge to walk or wander. Rather informally, dromomaniac is used to describe a person with an unquenchable desire for frequent travel. In a sense, dromomaniacs are 'travel addicts' in constant search for their next fix.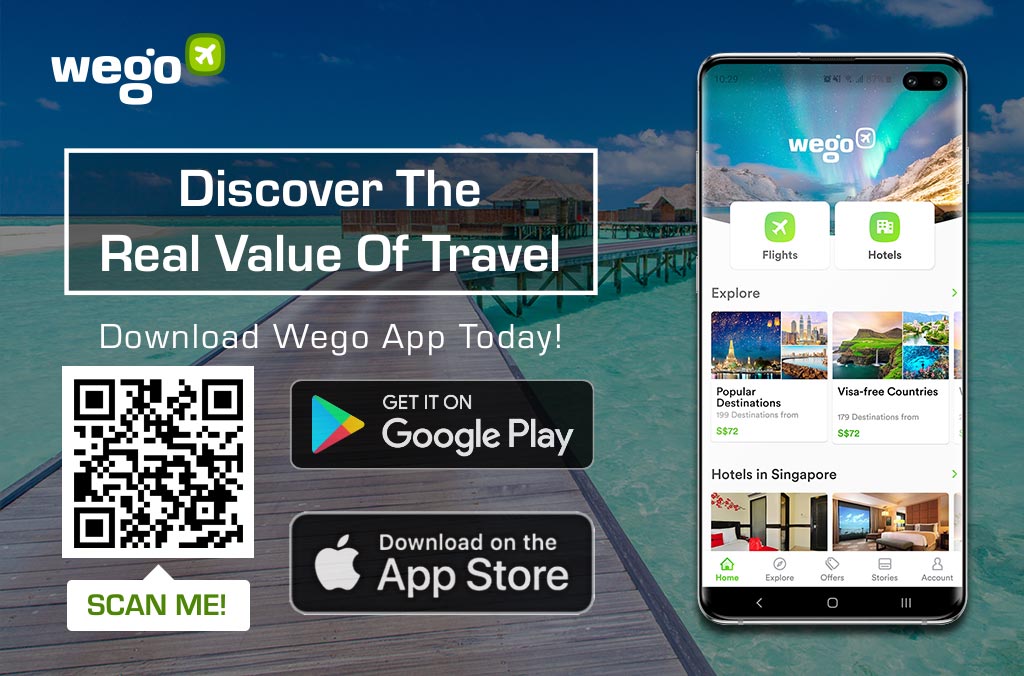 The art of coping
The closing of borders and the grounding of flights mean that for those whose streams of income depend on or connected to frequent traveling, the prospect of going cold turkey is unnerving. 
"It's been tough, both mentally and from a business perspective, to not be able to travel right now," says the Australia-based duo, Jarryd and Alesha, who run things over at NOMADAsaurus.
They and a number of other prominent travel bloggers and influencers lament the fact that traveling is pretty much an impossibility for the time being. Still, they concede that staying home is the right thing to do and consider themselves fortunate as they remain safe within their Sydney home.
For many of us, understanding and remembering this perspective can be a soothing exercise in times of uncertainty.
Hendric from the Travel Intern also admits that not being able to travel has been tough, but it pales in comparison to what frontliners of the coronavirus pandemic are facing on a daily basis. "To be honest, it's a really challenging period right now but we are really thankful to our frontliners who are working hard while we stay safe at home."
Apart from disrupting businesses and streams of income, the worldwide pandemic has inevitably left thousands upon thousands of travelers stranded overseas under strict lockdown. Depending on which country, travelers may endure months of uncertainty and even fear.  
When it comes to lockdown strictness, few countries beat Spain, the country where the co-founder and editor of Travel Away, Miruna Corneanu, is currently in. Being under such a strict lockdown has made her miss the simpler things in life.
"Not being able to travel is hard, but that's the least of my worries," says Miruna. "I miss going out for a walk, sipping coffee in the sun, or taking photos."
Stephanie Parker, on the other hand, is grateful for the fact that she's able to avoid getting stranded overseas and is now back home with her family in the UK. The curator of the Big World Small Pockets travel blog goes on to say that despite having to abandon her eight-month no-flying adventure trip, her spirit remains high. "I think I'm coping well during lockdown!"
As travel bloggers and influencers express their lockdown-related woes online, some have been told to simply 'deal with it' since some people apparently regard travel blogging as a bit too glamorous to be considered a 'legitimate' occupation.   
The owner/writer of A World to Travel. Inma admits, "To be honest, I'm pretty aware of how privileged I've been in the past in terms of travel opportunities. Hence, I'm perfectly fine with staying put while the world figures this pandemic out,"
Her 10 plus years experience of working remotely has proven to be invaluable in helping her cope with the travel lockdown. "… (it) helps tremendously right now, as I don't need any further adjustments to my already established routine."
Staying productive, staying grounded
"I have learned to embrace that uncertainty and reassure myself that life is cyclical and what goes down has to come up."
Going a little stir-crazy is to be expected under these unprecedented circumstances, but how exactly does one stay positive and maintain a healthy mental state amidst the relentless wave of worry and uncertainty?
Stephanie argues that staying busy is crucial. "I'm writing up posts I haven't had time to do before, as well as up-skilling. Thanks to my new video skills, I have just launched a Big World Small Pockets YouTube channel." She's also keeping herself active and healthy, the method she used to keep herself sane while on her travels; turns out it's working well for her at home as well.
Sweta Tawker, an independent travel planner from Chennai, India, sees the present situation as a means to travel inwards; a journey to the within, so to speak. "I have learned to embrace that uncertainty and reassure myself that life is cyclical and what goes down has to come up."
Sweta concurs, "On a purely physical front I have been taking a lot of care to eat right and keep fit with home workouts, and the mental conditioning helps a lot in it too. When it is finally ok to travel, we would like to be travel fit, don't we?"
Pete R. from the blog Bucketlistly, contends that there's no better time to pursue that creative project you've always wanted to do. "You can no longer say that you are busy to do so, and who knows, this new skill you acquire during this time might be a viable income stream for you in the near future."
Pending projects seem to be a recurring theme among travel bloggers, as they all look to utilize this downtime by completing their respective creative projects.
Jarryd and Alesha have finally found the time to work on a bunch of projects that they have always wanted to start, namely creating new websites and video content. More importantly, these projects have afforded them the opportunity to sit still and reflect on how they want to grow once the pandemic is over. "That in itself is our biggest tip for anyone struggling. Take some time to focus on the bigger picture and figure out how you want your future to look like."
Similarly, Hendric's way of coping with the wanderlust is through editing and looking through their past trips to create new content. Once again, time (or lack thereof) has been the culprit in rendering these projects delayed. "There's usually not enough time cause we're always flying around, so now is a good time to sort the footage and work on content we never got the chance to previously. It's really nostalgic and fun going through all the old memories."
…although staying busy is important, simply enjoying the dolce far niente from time to time is equally important.
However, not every travel blogger sees things in the same light. Inma, for example, contends that although staying busy is important, simply enjoying the dolce far niente from time to time is equally important.
"No one is asking you to be hyper-productive during these uncertain times," offers Inma. She further asserts that no one should be expected to write a book, start a website or become a celebrated chef under quarantine. "The reality is that we might not be at our prime to do all that just now. And that's ok, we are all fighting our own battles."
Miruna also stresses the importance of staying positive and focusing on the present. "Life will get back to normal eventually and the last thing we want is to have lost all this precious time for nothing."
Drawing inspiration from the future
Although planning for a trip you can't even book may seem rather counterintuitive, planning for future dream travel is actually one of the ways travelers keep themselves inspired.
As countries start to lift ease restrictions for local travel, naturally many would start with a plan for domestic travel. Jarryd and Alesha are eager to test out their newly acquired campervan to explore their own country, Australia. "After that, we'll be looking to jump on a flight to Africa to go on some safaris as soon as possible." 
Many travel plans were put on hold due to the lockdowns and overall anxieties at this uncertain time. But once travel activities are back to normal, travelers will certainly look to resume their initial plan, either to visit friends and family, or to continue their quests to see the world.
As for Sweta, she would be looking to fulfill a pending engagement. "Had it not been (for) this catastrophe of epic proportions, me and another eleven ladies would be in beautiful Bhutan now," says Sweta, stating her affinity to Bhutan's mysticism and allure. "My dream is on hold for now. But when the air clears, I would like to head there first."
Originally bound for Kazakhstan in June, Hendric is looking forward to visiting the country as soon as things have considerably improved. "It's an underrated destination and we hope to show more people what the country is about in due time."
"I had a trip planned for June to Palma (Mallorca) for my boyfriend's birthday but had to reschedule for September," says Miruna. "However, my dream destination has always been New York City and I hope, after all this, I can finally make it!"
Stephanie's list of dream destinations keeps getting longer, but for now, she's looking forward to visiting the countries she had planned for this year. "These include Algeria and Tunisia, Russia and Slovenia, Kazakhstan and Uzbekistan, as well as a return visit to one of my favorite countries to travel, Georgia."
"The moment the travel ban is lifted, I am out of here," Pete says. His plan is to travel to Western Europe and make his way through to the Balkans before returning to Southeast Asia.
Inma's original plan was to explore Vietnam, Cambodia and Laos, but she is quite content with sticking to the enchanting region of Galicia in Northern Spain for her next trip. "Visiting my parents, closest family members, and friends would be just fine to start with."
Leading the way
As airlines and hotels gear up for their reentry into the economy, it's only a matter of time before the floodgates of travel is finally reopened.
Although it will definitely take some time before the travel industry recovers completely, we can be sure that many seasoned travelers will be the first ones in line to lead us in traveling a post-pandemic world.