This article has been reviewed by Wego's editorial team to ensure that the content is up to date & accurate.
Updated July 2023
From the fairy chimneys of Capadoccia to the natural hot pools of Pamukkale, from the fragrant spice markets of Istanbul to the historic ruins of Ephesus, Turkey is undoubtedly a traveller's dream come true.
While Turkey does have a list of visa-exempt countries, travellers from India and other countries must ensure to apply for a Turkey visa well ahead of time. If you're an Indian passport holder looking to visit Turkey, read below to find out how you can obtain your Turkish visa.
Turkey visa on arrival for Indians
As of now, India is not on the list of countries eligible for the Turkey visa on arrival scheme. As a result, holders of ordinary, special, and service Indian passports are required to obtain a visa prior to flying to Turkey. Only diplomatic passport holders from India are exempt from the visa requirement for travel up to 90 days.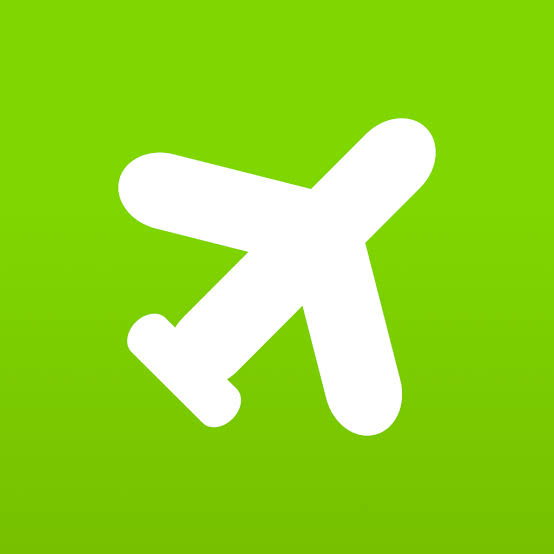 Book cheap flights from India to Turkey
Turkey tourist and business visas for Indians
Indian passport holders can apply for a Turkish visa via Gateway Management Logistics' Turkish Visa Application website. The website provides application services for a variety of visas – tourism, health, student, employment, and others.
Turkey visa requirements
The documents required for the visa application depend on the type of visa you're applying for and your country of residence. Here, we detail the requirements for Turkey's tourist and business visas.
Tourist visa
To apply for a Turkish tourist visa, the requirements are as follows:
manually filled visa application form in blue or black pen in capital letters with 1 photograph affixed to it and signed by the applicant.
the original passport should be issued less than 10 years with a minimum validity of 6 months beyond the intended duration of stay in Turkish territory and with at least 2 full blank pages.
copies of the first and last pages of the passport
2 biometric photos with a white background that were taken within the last 6 months, depicting the full face, including ears and all hair, clearly and completely visible without shadow, in 2.5inch x 2.5inch size.
leave letter from employer/ cover letter on personal business letterhead (if self-employed) with authorized signatory, name and designation with company seal
travel insurance (valid for at least the duration of the trip in Turkey)
confirmed reservation of round trip flight ticket
hotel reservation
last 3 months' bank statement of the company (for an employer), in original or copies attested by the bank.
personal bank statement for the last 3 months, in original or copies attested by the bank
salary slips/certificates of the last three months and Form 16 (for employees)
GST (for an employer)
if the applicant does not have enough funds or a bank account, a financial support letter from the sponsor is notarised. Please note that this is not applicable to spouses, parents and children.
minors need a consent letter from both parents in all cases, even if they are travelling with their parents. The consent NOC must be on stamp paper with photos of parents and applicant and notarized. Please note that NOC for students is mandatory (original by the school/college).
if the applicant is visiting a Turkish citizen/foreigner residing in Turkey, the following must be submitted:

an invitation letter, including the passport number and full name of the applicant
copy of the identity card
bank account of the invited.

if not shown in the passport, a marriage certificate of the couple issued by the marriage registrar/Affidavit is required to be attested by a Notary Public
if a travel agent is filling out the visa application on behalf of the applicant, a letter of attorney from every applicant, in original, is required to be submitted.
tour Itinerary (optional)
For more information, you can find out the complete tourist visa checklist here.
Business visa
To apply for a Turkish business visa, along with the above-mentioned documents, you will need to submit the following additional documents:
original invitation letter from Turkey or a colour scanned copy with clear information specifying the full name and passport number of the applicant.
if applying for a multiple-entry visa, the Turkish company's letter should state their long-term relation with the Indian Company.
professional certificate issued from IFCA (The Indian Federation of Culinary Associations) for Tour Chef
recommendation letter/registration letter from the relevant chamber of commerce. If a copy is submitted, it must be attested by Mantralaya or MEA and Notarized (optional)
For more information, you can find out the complete business visa checklist here.
Other visas
Apart from tourist and business visas, Turkey also offers student, health, employment, and transit visas, as well as visas specifically for cultural, scientific, and sports programs. You can see the requirements for these other types of visas from the Gateway Management Logistics website.
How to apply for a Turkey visa from India?
To apply for a Turkey visa from India, follow the steps given below:
fill out and complete the visa application form. Make sure to take a printout of your application form
gather all the documents required, as mentioned above
make an appointment with the Gateway Management Logistic visa application centre to submit the documents
pay the required visa application fees
visit your nearest Gateway VAC to submit all the required documents.
after the completion of the submission procedure, the VAC will forward your visa application to the Turkish embassy or consulate in India.
the embassy further handles the visa approval process and the decision to grant the visas.
you will receive updates on your visa application via email, or you can get in touch with the VAC directly for updates.
Once your visa application is approved, you will be contacted by the VAC to collect your passport with the visa sticker affixed to it. Make sure to carry your identity card and payment receipt to collect the passport upon submission.
Where to apply for the Turkey visa from India?
Please note that the Turkey Embassy in India does not grant Turkey sticker visas to Indian citizens.
Indian citizens can apply for a Turkey visa a visa application at your nearest Gateway Management Logistic visa application centres. You can find out your nearest Gateway VAC here
In case of any query, you may contact the VAC customer service at 022 67866029. Alternatively, you can also send them an email at [email protected]
Turkey visa fees
According to available sources, the approximate visa prices for a Turkey tourism/business visa are as follows:
single entry: USD 59 (INR 4,853)
double entry: USD 119 (INR 9,789)
multiple entry: USD 196 (INR 16,123)
Please note that the prices may differ. Hence, make sure to consult your VAC regarding the accurate Turkey visa fee.
Can Indian citizens apply for a Turkey e-Visa?
No, India is not a part of the countries eligible to apply for a Turkey eVisa. However, Indian passport holders who are also resident permit holders or visa holders of the USA, UK, Ireland, or any Schengen country can apply for the Turkish eVisa.
The Turkish electronic visa is a single-entry tourist visa that allows travellers to stay in the country for 30 days at the most. The visa stays valid for 180 days from the date of issuance.
For more information, visit our dedicated Turkey eVisa article below:
[Total:

156

Average:

4.6

]