This article has been reviewed by Wego's editorial team to ensure that the content is up to date & accurate.
Updated December 2022
From the fairy chimneys of Capadoccia to the natural hot pools of Pamukkale, from the fragrant spice markets of Istanbul to the historic ruins of Ephesus, Turkey is undoubtedly a traveller's dream come true.
While Turkey does have a list of visa-exempt countries, travelers from India and other countries must ensure to apply for a Turkey visa well ahead of time. If you're an Indian passport holder looking to visit Turkey, read below to find out how you can obtain your Turkish visa.
Turkey visa on arrival for Indians
As of now, India is not on the list of countries eligible for the Turkey visa on arrival scheme. As a result, holders of ordinary, special, and service Indian passports are required to obtain a visa prior to flying to Turkey. Only diplomatic passport holders from India are exempt from the visa requirement for travel up to 90 days.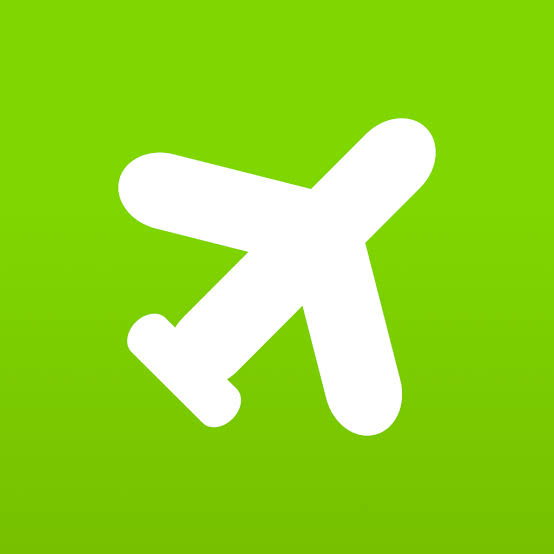 Book cheap flights from India to Turkey
Turkey tourist and business visas for Indians
Indian passport holders can apply for a Turkish visa via Gateway Management Logistics' Turkish Visa Application website. The website provides application services for a variety of visas – tourism, health, student, employment, and others.
Turkey visa requirements
The documents required for the visa application depend on the type of visa you're applying for and your country of residence. Here, we detail the requirements for Turkey's tourist and business visas.
Tourist visa
To apply for a Turkish tourist visa, the requirements are as follows:
a passport, valid for at least six months from the date of entry into Turkey
biometric photograph
valid residence permit
travel documentation (round-trip flight pre-reservation)
accommodation documentation
travel health documentation
employee documentation

an original guarantee letter, in case of employees
a letter mentioning the exact purpose, travel dates, financial undertaking, etc., in case of company owners
retirement documentation and documentation of the amount of the last pension received in case of retired employees.

financial standing documentation.
Business visa
To apply for a Turkish business visa, you will need the following documents in addition to the above:
business invitation: a declaration on letterhead of the inviting company in Turkey confirming the applicant's visit
inviting company's documentation
Other visas
Apart from tourist and business visas, Turkey also offers student, health, employment, and transit visas, as well as visas specifically for cultural, scientific, and sports programs. You can see the requirements for these other types of visas here.
Turkey visa application
Turkish visa can be applied for only by booking an appointment with Gateway Management Logistics. Walk-in customers are accepted only subject to availability.
You'll need to register as a new user using your email address and fill in the form to be able to book the appointment.
In case of any query, you may contact the customer service centre at +971 42055720.
Turkey visa fees
The prices for the Turkish visa through Gateway Management Logistics are as below:
single-entry visa: AED 225 (INR 5,070)
double-entry visa: AED 450 (INR 10,140)
Multiple Entry Visa: AED 700 (INR 15,770)
employment permit visa: free
Additionally, there are service fees you would need to take into account. You can check the details of the service fees here.
Visa fees should be paid in cash or card at the Visa Application Centre at the time of application submission.
Turkey e-Visa for Indians holding residency permits
Indian passport holders who are also resident permit holders or visa holders of the USA, UK, Ireland, or any Schengen country are eligible for the Turkish eVisa.
The Turkish electronic visa is a single-entry tourist visa that allows travellers to stay in the country for 30 days at the most. The visa stays valid for 180 days from the date of issuance.
Turkey e-Visa requirements
Indians who wish to obtain the Turkish eVisa must fulfil these requirements:
a passport, valid for at least six months from the date of entry into Turkey and have at least one blank page
a return ticket
proof of financial means (at least USD 50 per day) to stay in the country, or proof of hotel reservation
a valid supporting document – valid visa or residence permit from any Schengen country, USA, UK or Ireland
a detailed travel itinerary for your trip, and
the reason for your visit must be related to tourism or business.
Turkey e-Visa application
The application process for the Turkish eVisa has been simplified and made digital. You can easily apply for the visa online.
select your country, travel document, and enter the captcha.
enter the intended date of travel and personal details.
submit the application with a coloured copy of your passport.
pay the visa fee with a debit or credit card or through Paypal.
Once processed, you'll receive the electronic copy of your visa at your given email address.
Turkey e-Visa fees
The Turkey eVisa fee for eligible Indian passport holders is USD 20 (INR 1,654).
[Total:

154

Average:

4.6

]