This article has been reviewed by Wego's editorial team to ensure that the content is up to date & accurate.
Updated 19 November 2021
As travel in the UAE has largely resumed, there are still some safety measures and requirements that have to be followed for entry into the country. Travelling to the country requires passengers to submit certain essential documents, complete appropriate registration and some countries also need the GDRFA and ICA approval.
If you are looking to travel to the UAE, here are the arrival registration procedures you should be aware of.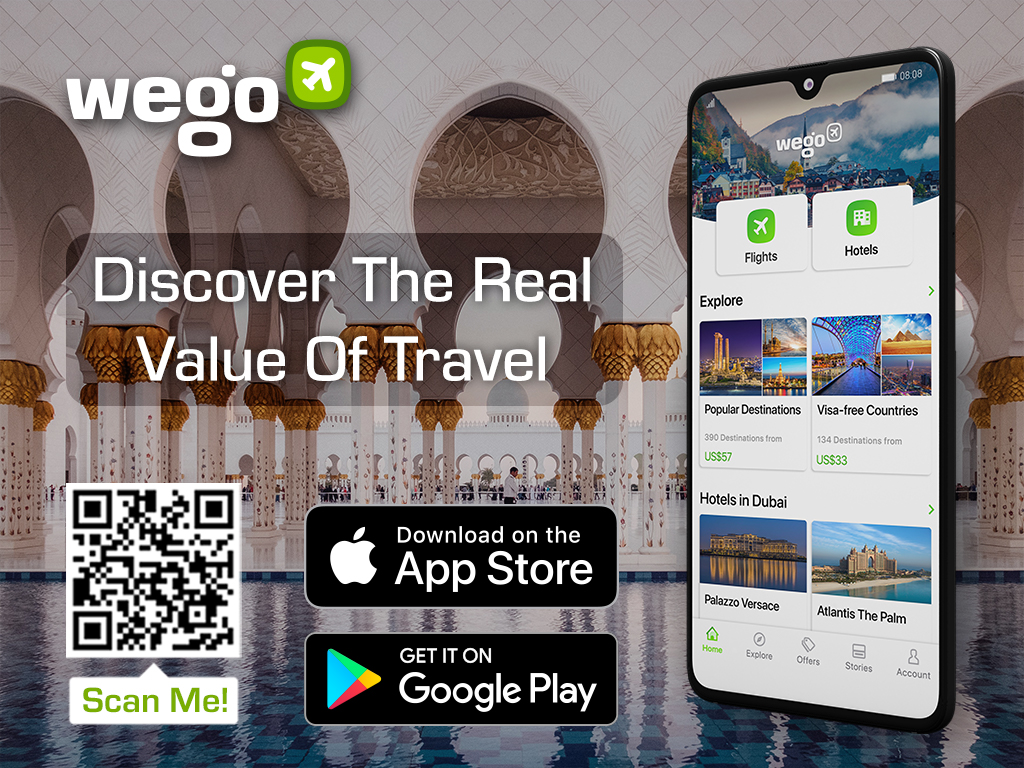 Arrival registration requirements
Depending on their residency status, some travellers will need to register their COVID-19 vaccine credentials as well as obtain ICA approval prior to travel. As per the latest rules, residents returning to Abu Dhabi are required to register and obtain approval from the ICA before travelling to the emirate. Registration of their personal data, passport number, residential address, and vaccination details must be completed at the ICA Smart Services portal.
The tourists entering UAE do not need to obtain the ICA or GDRFA approval. However, they will need to register in the Al Hosn application to validate their vaccination and test status.
Registration
For tourists
Since tourists are also subjected to the same requirements as citizens and residents, they must register to the Al Hosn app to validate their COVID vaccination and test status and obtain the green pass. Obtaining said pass is the only way to ensure that tourists will be allowed entry to various public places and venues.  
The UAE Ministry of Health and Prevention (MoHAP) has upgraded the Al Hosn app with a colour-coded system allowing users to promptly display their vaccination status as well as their latest PCR test results. A 'green pass' status means that a traveller is fully vaccinated and has a valid PCR test result.
Most public venues and establishments will now check visitors and guests for their green passes. So, even if they're just a visitor, they must validate their COVID vaccination and test status to be allowed the same privileges.
How to register in the Al Hosn app?
Tourists can register on the Al Hosn application by either visiting the ICA website or inputting their Unified Identity Number (UID), which is the number used by Emirati authorities to identify all arrivals into the country. This number can be found on the visa page, the entry stamps on the passport, or provided by the immigration authorities at the airport.
Tourists must then download the Al Hosn app before they depart or immediately after arriving in the UAE. Once the app has been installed, tourists may simply utilize their UID number and their mobile phone number to complete their registration. An SMS confirmation containing a link to the Al Hosn app will be sent to the provided phone number.
Additionally, travellers to Dubai will also need to install the COVID19 – DXB Smart App for both iOS and Android.
For residents arriving from
high-risk countries 
Even though the residents holding valid residency visas returning to Dubai no longer require ICA or GDRFA approval, residents departing from Bangladesh, India, Nigeria, Pakistan, Sri Lanka, South Africa, Uganda, Vietnam and Zambia will require to get the ICA and GDRFA approval to enter Dubai.
For expat residents
As mentioned before, you must register via the ICA Smart Travel Service and obtain a QR code before you fly, even if you are travelling to Dubai or another emirate.
If you have been fully vaccinated in the UAE:
Register any time before you fly
You do not need to upload your vaccine certificate
If you've been fully vaccinated outside the UAE:
Register five days before your flight
If you do not register in time, your vaccination status may not be recognised – that means you will not receive a green pass in the Al Hosn app, and you may be required to quarantine
When you've registered, you'll receive a QR code by email
If you have not been vaccinated:
Register any time before you fly
When you've registered, you'll receive a QR code by email
How to register on the ICA platform?
Applicant information includes details such as name, gender, date of birth, place of birth, expected date of arrival, arrival port, and country of departure, e-mail.
A QR code will be sent to your e-mail. Please make sure that the e-mail entered is correct
Step 3: Fill in passport information
Applicants must fill in their passport type, expiry date, issue date, number, and issue country
Step 4: Fill in address in the UAE
Provide your local address in the UAE along with a mobile number
Step 5: Fill in vaccination and PCR test dates
The ICA has provided a list of eight vaccines that residents can choose from in the form, which are: Sinopharm vaccine, Pfizer-BioNTech vaccine, Sputnik vaccine, Oxford-Astreneca Vaccine, Johnson & Johnson Vaccine, Moderna vaccine, Jamalika (Sputnik V) vaccine
Applicants must fill out the dates on which they received their first, second, and third doses (wherever applicable). The PCR test date and test result dates must also be mentioned.
Step 6: Upload the required documents
Passport image, personal image, and PCR test results must be uploaded. The Covid-19 vaccination card is optional.
Step 7: Declarations
Click on the website declaration button stating full adherence to UAE health authorities' laws and confirming all documents attached are correct. You can now finally hit send and register yourself successfully.
Other requirements
Take PCR test
After completing the registration and acquiring all the necessary pre-entry permits, travellers must ensure that they take a PCR test within 48 to 72 hours prior to departure to the UAE.
The test must be conducted at designated laboratories that issue a QR code linked to the original report. Travellers must ensure to bring the printed test certificate.
Please note that travellers from Bangladesh, India, Nigeria, Pakistan, Sri Lanka, South Africa, Uganda, Vietnam and Zambia, whose itinerary involves transit stop in the UAE are required to produce 
A valid negative COVID‑19 PCR test certificate with a QR code for a test conducted within 48 hours, validity should be calculated from the time the sample was collected, prior to departure from an approved health facility
A rapid PCR test report with a QR code for a test conducted at the departure airport within six hours of departure
Etihad Airways announced that they will be carrying passengers from Bangladesh, Pakistan, and Sri Lanka only if they are transiting in Abu Dhabi, with exemptions extending to diplomats, UAE nationals and golden visa holders.