This article is reviewed regularly (on a monthly basis) by Wego's editorial team to ensure that the content is up to date & accurate. 
Updated 10 August 2022
In an effort to ensure the well-being of its residents and to increase their immunity against the virus, the UAE health authorities have announced vaccine booster dose as 'necessary' for some select categories of residents.
Furthermore, amidst the news of the latest strain of the coronavirus, dubbed Omicron, the UAE has also started offering booster doses to adults above 18 years of age.
Keep reading to know more about the booster dose in the UAE, why and where you can get it, and the vaccination regimen you should follow.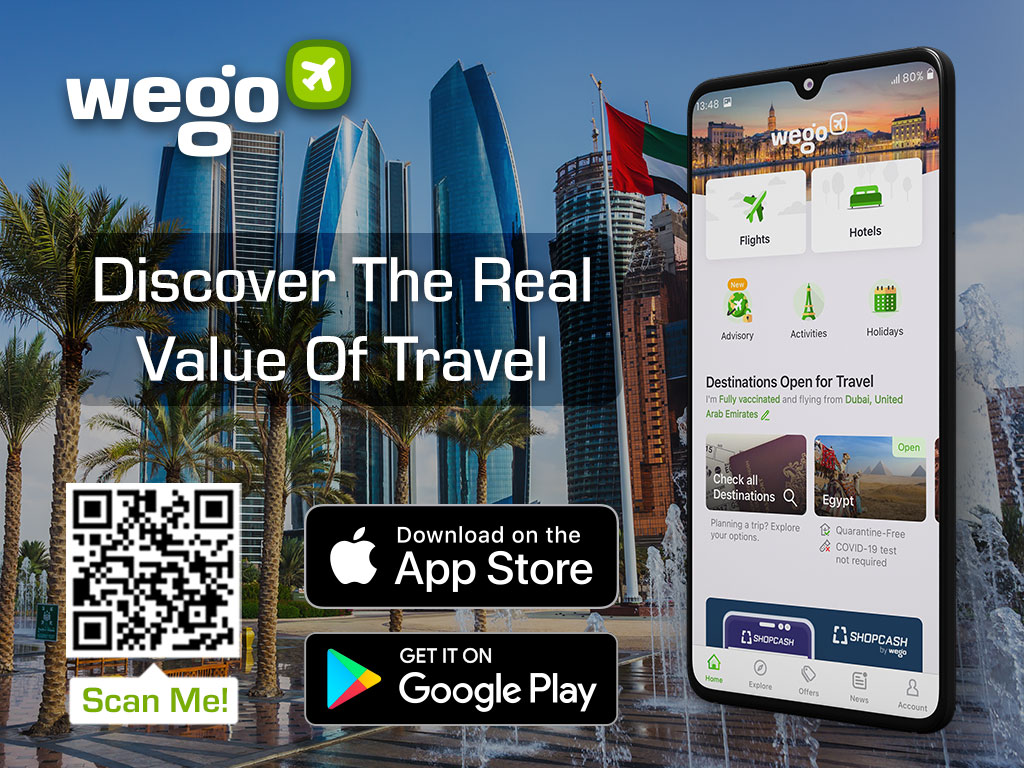 Booster dose programme in the UAE
Residents of UAE who are 18 years and above are eligible for a booster dose six months after their last primary dose of the Pfizer-BioNTech, Sinopharm, or Sputnik vaccines.
The Dubai Health Authority (DHA) has started administering a third dose of the Pfizer-BioNTech Covid vaccine to particular residents with compromised immune systems.
Similarly, Abu Dhabi has also made booster doses mandatory for people who were inoculated with the Sinopharm vaccine. Vaccinated individuals who had received their second dose of Sinopharm vaccine more than six months ago must receive a booster dose to enhance their immunity.
Travellers are no longer considered fully vaccinated with only two doses of vaccine. They must have taken their booster shot after 6 months of their second dose to be considered fully vaccinated by the UAE.
For residents
UAE authorities had earlier primarily encouraged elderly people and patients with health conditions to take the booster dose. However, in light of the new strain omicron first reported in South Africa, the health authorities in Dubai and Abu Dhabi have urged all adults aged 18 years and above fully jabbed with the Pfizer-BioNTech or Sputnik V to take the booster dose.
Among the residents eligible for the booster dose are:
Senior citizens and ex-pats aged 60 years and above.
Those with chronic illnesses in the 50-59 years age group.
People with chronic diseases.
People receiving long-term health care aged 18 and above.
In Dubai, booster doses of the Pfizer-BioNTech vaccine will be available for those who are 18 years and above and can be taken six months after the second dose.
Neighboring Abu Dhabi has also made it mandatory for the public to take the booster dose.
The booster dose will be given six months after the second dose. However, individuals who have taken Pfizer or Sputnik jabs after being vaccinated with Sinopharm are not eligible for booster doses.
The small number of residents who took the Russian-made Sputnik V were urged to take the booster dose. The health authorities have not yet stated if those who took the Oxford-AstraZeneca vaccine were eligible for the booster dose.
Government employees
The Federal Authority for Government Resources has called for all UAE federal government employees to receive their COVID-19 vaccine booster doses. Booster doses for government employees in the UAE will be administered by February 2022 and will apply to federal government offices across all emirates.
Unvaccinated government employees will no longer be allowed to enter workplaces if they do not have a green status on their Al Hosn app.
Why should you get the booster dose?
The vaccine booster dose is necessary for the well-being of the citizens. The booster dose also helps the residents to increase their immunity. Hence, the health authorities have recommended that individuals eligible for the booster dose take this dose on time to protect their health and ensure safety COVID-19 by boosting their immunity.
Dr. Rasha Alani stated that a booster dose is essential for immunocompromised conditions or chronic diseases. Furthermore, she noted that the evidence shows that vaccines and boosters that people have received are holding up well to protect them against severe illness, hospitalisation, and death. This is the primary intent of these vaccines.
Dr. Al Ghaithi exclaims that the UAE has achieved a leading position, both regionally and globally, in terms of handling the pandemic, due to the cooperation of various sectors that helped achieve strategic balance and sustainable recovery. She further added that these impressive successes have been achieved because of the wise leadership and the commitment and awareness of the UAE community, which will help restore normalcy soon.
Dr. Al Hosani advised that everyone has to make sure they received the booster dose on time and they should not postpone, especially the elderly and those with chronic illnesses. She also added that the body's immunity to coronavirus and its multiple strains would inevitably wane over time, prompting the need for booster doses.
Additionally, Abu Dhabi has made it mandatory for people travelling to the emirate to have booster doses to enter, unless exempted by the authorities. This move has come into effect after the emirate declared that vaccinated individuals will require a green status on the Al Hosn app to enter. The green status will now only appear following a booster dose.
When should you get the next vaccine dose in the UAE?
The UAE government has announced that the fourth booster dose would enhance public safety but it has not yet mandatory.
.@ADPHC_AE issues a reminder of Covid-19 booster doses available #inAbuDhabi. Eligible citizens and residents can receive a booster dose of Sinopharm or Pfizer-BioNTech, based on their vaccination history and age, to enhance public safety and maintain green status on Alhosn app. pic.twitter.com/vK8HBDtzXQ

— مكتب أبوظبي الإعلامي (@admediaoffice) February 8, 2022
Abu Dhabi residents are now eligible to get a fourth Pfizer or Sinopharm booster dose:
Individuals in the high-risk category can receive their booster shot three months after their last vaccine dose.
People who have had two/three doses of Sinopharm can receive a booster dose of Sinopharm or Pfizer (6 months after their last vaccine dose).
People who have had two or three doses of Pfizer can receive a booster dose of Pfizer (6 months after their last vaccine dose).
People inoculated with two doses of Sinopharm and one Pfizer-BioNTech booster can get their booster dose of Pfizer (6 months after their last vaccine dose).
Individuals who have received two shots of Sinopharm and two of Pfizer are not eligible for another dose of any vaccine.
For Dubai residents, the DHA has announced that individuals who have received two doses of Sinopharm and two of Pfizer; or three doses of Pfizer will not need any additional vaccine doses.
Booster dose required for UAE travellers
The Ministry of Foreign Affairs has stated that Emiratis and UAE citizens must be fully vaccinated with a booster dose to be eligible for international travel. Meanwhile, the UAE has also introduced a travel ban on its citizens who are unvaccinated against COVID-19. 
Individuals who are medically exempted from taking the Covid-19 vaccine, humanitarian causes, and those travelling for medical and treatment purposes will be exempt from the travel ban.
How can you get the booster dose?
Abu Dhabi
There are several vaccination centres in Abu Dhabi administering Pfizer vaccines. For the complete list of vaccination centres, head to doh.gov.au. Vaccination centres under the VPS Healthcare group also offer booster doses for the eligible groups through walk-ins in the Abu Dhabi region.
The vaccine appointments can be booked by calling Seha's customer service centre on 80050 or through the Seha app.
Dubai
Pfizer-BioNTech vaccination boosters are also available at seven Dubai Health Authority facilities. Appointments can be booked through the DHA's app or through WhatsApp account 800342 by sending a "Hi" message. There is also an Apple and Android app available.
All you have to do now is schedule your appointment once you've enrolled. The following clinics provide the vaccine:
Patients should be assessed by their doctors before taking the third dose. If a third dose must be administered, their physicians will book the appointment for them in the same hospital.
To get more information about other centres providing vaccines in the UAE, click here.
Sharjah
If you live in Sharjah you can get the COVID-19 vaccine and booster dose through EHS vaccination centres. To book an appointment for a COVID-19 booster dose at an EHS facility, you would need to call the EHS hotline at 800 8877, or you can also book your booster dose through the COVID-19 EHS app (Android, iOS)
To get the complete list of vaccination centres in Sharjah, click here.
How much does a booster dose cost?
The booster dose is available free of cost across the UAE.
[Total: 105 Average: 4.5]