This article has been reviewed by Wego's editorial team to ensure that the content is up to date & accurate.
It's official; come December, UAE residents will enjoy a four-day holiday courtesy of the UAE National Day 2021 celebrations. Activities in both private and public sectors will be suspended through the weekend, allowing for citizens to enjoy long, well-deserved breaks.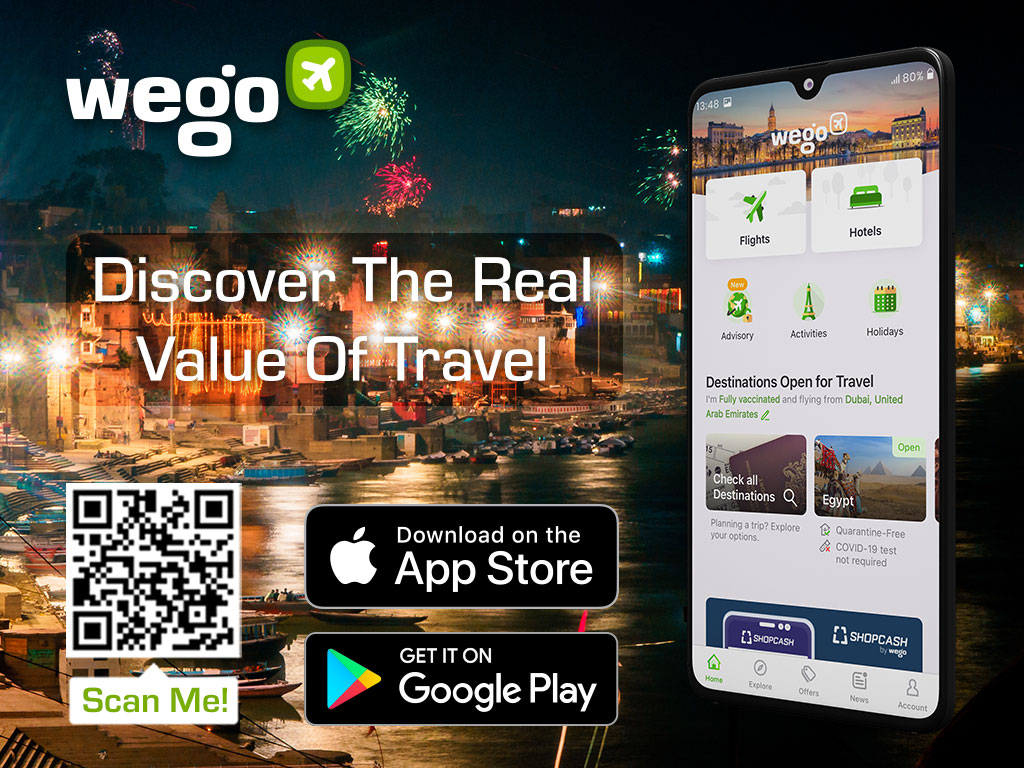 UAE National Day 2021 date and public holiday
It's been confirmed that the long holiday will commence on Commemoration Day, which falls on Wednesday, December 1st. The UAE National Day follows suit with a two-day holiday on December 2nd and 3rd to celebrate the UAE's Golden Jubilee and marks the final public holiday for the year 2021.
The Emirates News Agency (Wam) also tweeted that employees in UAE's private sector would enjoy three days of paid holiday from Wednesday, December 1, to Friday, December 3.
The Ministry of Human Resources and Emiratisation announces a three-day paid holiday for all private sector establishments, institutions, and entities, from December 1 until December 3, on the occasions of UAE Commemoration Day and the 50th UAE National Day. #MOHRE #UAE pic.twitter.com/SazR2KoELm

— MOHRE_UAE وزارة الموارد البشرية والتوطين (@MOHRE_UAE) November 24, 2021
As December 4 is a Saturday, which is a weekend day in the UAE, many residents will be treated to a four-day break from work. Official activities will once again resume on Sunday, December 5th.
UAE 50th National Day celebration
In light of the times, things are bound to be a bit different this year compared to last year as the nation slowly begins to open up to celebrate its 50th National Day that will take place at the Hatta Dam, which is an inland exclave of the emirate of Dubai. The National Day event will feature various shows highlighting the deep connections between people, nature and technology, which will be broadcast live for spectators. Those who wish to attend the event can book their tickets on the official 50th UAE National Day celebration website.
The UAE National Day 2021 coincides with the ongoing Expo 2020 Dubai that will run until late March. The Expo also has a few events planned in line with UAE's Golden Jubilee this year. The line-up includes a drone show and various Expo 2020 pavilions displaying their own events.
The UAE airlines Air Arabia and FlyDubai have announced special discounted airfares to encourage residents to enjoy a long weekend abroad during the National Day holidays. The packages include trips to Almaty, Salalah, Moscow, Baku, Istanbul, Tbilisi Maldives, Sharm El Sheikh, Sarajevo and many other popular destinations. The holiday packages start as low as Dh1,549.
The Ajman Police have announced a special offer for residents living in the area. A 50 per cent discount on traffic fines will be allowed as part of the country's Golden Jubilee celebrations, from November 21 to December 31. This was initiated to reduce the financial burden on violators, considering the economic situation brought about by the pandemic. The offer will not cover offences that are related to reckless driving or changing a vehicle's engine or chassis without a license.
UAE National Day 2021 events
Dubai recently announced a series of events for the UAE National Day. The celebrations are supposed to run from December 2 to 11 in a number of locations across the city. Here are some of the events you can look forward to:
Fireworks
Dubai has organised several fireworks displays for UAE's National Day weekend which the tourists and residents can look forward to. The displays are set to be held in The Pointe and Atlantis, The Palm, Bluewaters Island, Etisalat Beach Canteen at Jumeirah Beach behind Sunset Mall, La Mer and the Burj Al Arab at 8 pm, 8.30 pm and 9 pm on December 2 and 3.
MBC concerts
Emaar, the MBC Group, and the Department of Tourism and Commerce Marketing are all set to host a two-day concert in Burj Park, featuring some of the region's biggest stars like Dalia Mubarak, Hussain Al Jassmi, and Diana Haddad on December 2. Among the other performing artists on December 3 will be Eidha Menhali, best known for his hit single Motasoa, and Shamma Hamdan, the first Emirati woman to reach the finals of Arabs Got Talent.
Retail events
Another big event to look forward to is the Retail events held by specific malls across the city. The discounts offered by the malls will be huge, with Majid Al Futtaim malls, Dubai Festival City Mall, The Dubai Mall and Dubai Outlet Mall offering discounts up to 50 to 70 per cent on select items until December 13.
Mall celebrations
A new Draped in Heritage exhibition will be held in the Mall of the Emirates, featuring garments from the country's past and giving an insight into the future. Sheikhas and other women from the UAE will be featured in the audiovisual presentation of the seven outfits.
Some other celebrations will include the Rooted in the Future Outdoor Market featuring 50 stands showcasing local and emerging designers at City Centre Mirdiff. Also on the schedule are performances, art exhibitions, and a unique car show featuring over 250 Emirati vehicles. Another celebration featuring a historical activation titled Heart of Deira will take place at Majid Al Futtaim's oldest mall, City Centre Deira, which will showcase one of Dubai's oldest neighbourhoods.
National Day 2021 COVID rules
The maximum event capacity will be set at 80 per cent. Masks are mandatory, and strict social distancing measures of 1.5 meters will be observed at authorized entertainment venues; however, one family can sit or stand together without any physical distance. Hand sanitisers will be made available at all entrances and exits of public toilets.
Thermal cameras will be installed, and designated safety personnel will be present on-site to ensure the safety guidelines are being rigidly implemented.
Negative PCR test results taken within 96 hours of the event will be mandatory to attend events and gatherings. Those who have received a vaccine more than 14 days ago, received a booster shot, or have a green-pass status on their Al Hosn application will be allowed to attend National Day events.
There are many exciting activities available for you and your family to take part in. With nearly all sectors of Dubai and the whole of the Emirates participating in the annual celebration, the only difficulty you may come across is deciding which activities are worth spending your holidays on. 
Happy holidays!