This article has been reviewed by Wego's editorial team to ensure that the content is up to date & accurate.
Updated December 2022
It's official; come December, UAE residents will enjoy a four-day holiday courtesy of the UAE National Day 2022 celebrations. Activities in both private and public sectors will be suspended through the weekend allowing UAE residents to enjoy a long and well-deserved break.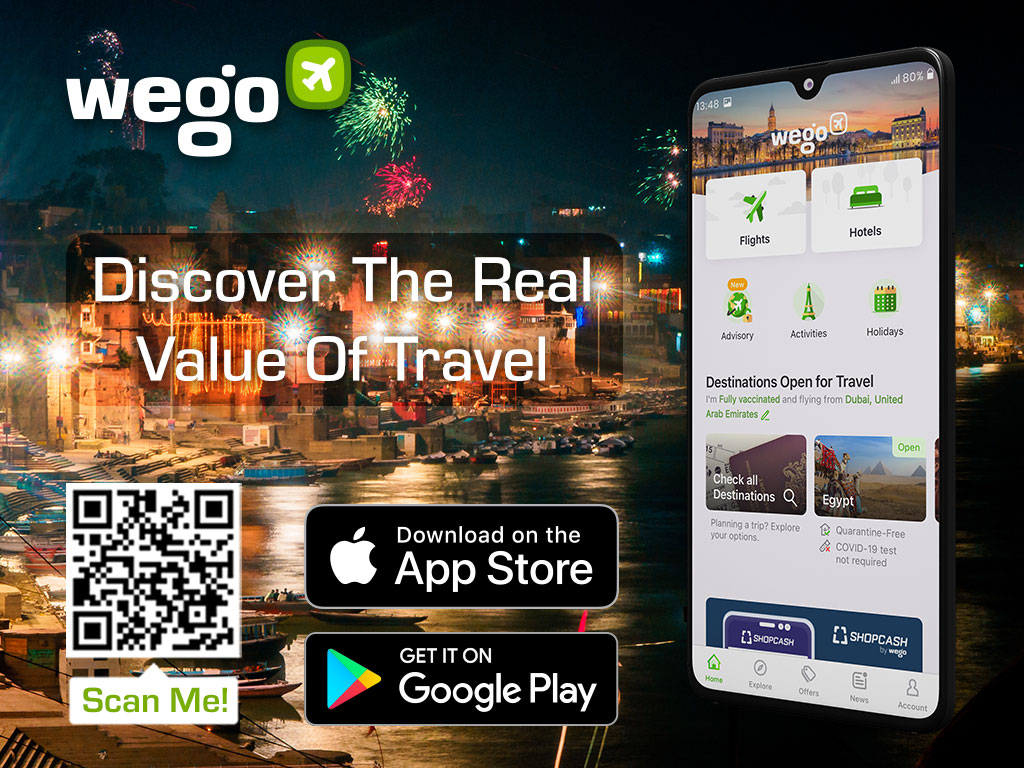 UAE National Day 2022 date and public holiday
UAE national day 2022 will fall on 2 December immediately following Commemoration day celebrated on the previous day. Thus starting from Thursday, 1 December to Sunday, 4 December 2022, UAE residents are entitled to an extended downtime courtesy of the National Day 2022 holidays. Official activities will once again resume on Monday, 5 December 2022.
UAE 51th National Day celebration
As the UAE National will commemorate 51 years of independence since the emirates of the UAE merged, many festivities and parties will be held across the UAE to celebrate. There will be an additional holiday on this occasion, which is Commemoration day. However, the additional holiday is merged with the National holiday, and offices will still reopen on Monday, 5 December. The UAE nation is ready to come alive with festivities, parties, and fireworks events across the Emirates.
Moreover, the organizing committee of the 51st UAE National Day celebrations announced that everyone who calls the UAE home can be part of the celebrations from 3 December to 11 December 2022, at the Abu Dhabi National Exhibition Centre (ADNEC).
Hence, UAE residents can catch the epic National Day public show on any of the nine days it will be put up in all its grandeur. The ticket prices for the show begin at Dh200, and the tickets can be booked directly from the UAE National Day website. Furthermore, the show will also be broadcast live on 2 December on the UAE National Day official website and on all local TV channels.
The UAE National Day is celebrated with a variety of activities ranging from parades to live performances; it is a thrilling and fun day. Here are some of the events that you can take part in:
The national anthem is sung, followed by the raising of the flag.
The kaleidoscopic parades showcasing the UAE's cultural and traditional practices are a sight to behold. There will be floats, drummers, traditionally dressed men and women, and marching bands in the parade.
Dress in Patriotic Colors: All citizens of this country, children and adults alike, dress in the colours of the national flag.
Fireworks: At night, many major locations throughout the country are illuminated with dazzling fireworks. You can see these amazing fireworks whether you are in Sharjah or Abu Dhabi; a complete list of places where you can watch fireworks is provided below.
Car Parade: If you enjoy being in the midst of all the excitement and celebrations, the car parade is the perfect opportunity for you. Many car owners decorate their vehicles by painting the hoods in national colours, flags, and flowers.
UAE National Day 2022 events
The spectacular display of fireworks on December 2 is one of the most anticipated attractions of UAE National Day celebrations. However, that's not all the UAE has in store for its residents.
The UAE recently announced a series of events for the UAE National Day 2022. Here are some of the events you can look forward to:
Abu Dhabi air show
You can watch the air show at Abu Dhabi Corniche during the 51st National Day. The show will take place on Thursday, 2 December 2022, from 4 PM to 5 PM. The air force's Mirage 2000 and F-16 jets will make a special appearance at the Air Show. Everyone is welcome to attend. The Abu Dhabi air show is one of the most well-known and beautiful ways to celebrate the UAE National Day.
Global Village Events – UAE National Day
From Wednesday to Saturday, there will be four days of fun at Global Village Dubai. These celebrations will include a variety of activities and events.
Fireworks at La Mer Dubai Beach
On National Day, you can also see the largest fireworks display at the La Mer Dubai beach. The largest fireworks show in La Mer, Jumeirah 1, will also include live performances by two famous Arab stars.
Fouad Mohamed Al Shehhi and Abdul Wahed, Arab stars, will perform live in a concert. The UAE National Day fireworks will begin at 9 PM. on 1 December, Wednesday, and 2 December 2022, Thursday.
Dubai Creek Fireworks, Al Seef
Al Seef is a lovely spot to watch the UAE National Day fireworks. On Friday and Saturday, get to Al Seef as early as possible to catch the fireworks, which will begin at 8:30 PM, near Dubai Creek. Al Seef is located on the historic creek of Dubai. This is a cool and calm family-friendly destination where you can watch the fireworks, explore, shop, dine, relax, and stay.
Abu Dhabi fireworks
There is no need to worry if you live in Abu Dhabi and want to watch the UAE National Day 2022 fireworks. You can easily get to the best locations in Abu Dhabi where the fireworks will begin at 9 PM. 
To see the National Day fireworks, go to the Zayed Heritage Festival, Madinat Zayed, Hazza bin Zayed Stadium at 9 PM. If you are unable to reach these locations, you can go to Al Dahfra or Abu Dhabi Corniche, which will also organize a fireworks display.
Zayed Sports City Stadium, Abu Dhabi
On 2 December 2022, there will be a lot of celebrations at the Zayed Sports City Stadium in Abu Dhabi. These events will include a mega show called This is Zayed, This is UAE. According to the organizers, nearly 22,000 people will attend to watch and experience digital arts and live performances by various artists.
Dubai Shopping Mall
The Dubai Mall, the world's most famous and largest mall, will also host a variety of activities from 1 December to 3 December 2022, during the 51st UAE National Day 2022. Guests will be treated to traditional hospitality, including Arabic dates and coffee.
In addition, it will host events highlighting UAE traditions such as henna painting, falcon shows, harvesting displays, embroidery, fish net making, and fresh date testing, among others.
Sheikh Zayed Festival – National Day Celebrations
Sheikh Zayed Festival also participates in the national celebration with its visitors. They will enliven the festivities by arranging a lot of exciting events throughout all the festival's areas. Huge fireworks displays will catch visitors' attention, along with popular national and international songs played in the entire area.
Abu Dhabi National Exhibition Centre (ADNEC)
 In Abu Dhabi, there is a line-up of celebrations taking place at the Abu Dhabi National Exhibition Centre for the official celebrations from Saturday, 3 December. The ceremony will showcase moving vignettes across generations and fields through breathtaking performances, unique technologies, and projections coupled with deep storytelling that take inspiration from our rich culture and present-day ambitions. The show will offer a glimpse into a bright future that brings together everyone who calls the UAE home.
The celebrations go on for nine whole days until Sunday, 11 December. Tickets are officially on sale for the celebrations and can be purchased here. The show begins at 6PM (doors open at 3PM). 
Yas Island
Yas Island in Abu Dhabi will offer a range of live entertainment and festivities in honor of UAE National Day. An Ayallah performance will be held at all Yas Island attractions, including Ferrari World Abu Dhabi, Yas Waterworld, and Warner Bros, World Abu Dhabi, as well as CLYMB Abu Dhabi.
Furthermore, Ferrari World Abu Dhabi will display a large UAE flag for visitors to use as a backdrop for photos, while Yas Waterworld will host an interactive journey to learn more about Emirati culture that will feature falcon handlers, oud players, as well as henna artists. The fireworks at Yas island start at 9 pm.
Expo City 
Expo City Dubai will mark the UAE's 51st National Day with a series of activities that embody the spirit of union and spotlight the country's heritage, welcoming all ages to join the celebrations from 1-4 December 2022.
On National Day itself (2 December), visitors will first experience the Al Azi performance, a stylistic celebration of the traditional Arab values of unity, solidarity and courage, led by Emirati poet AlWasmy at the Surreal water feature. The iconic Al Wasl Plaza will then take on the heart of the festivities with immersive projections in the evening, followed by an unforgettable performance by regional singing sensations Eida Al Menhali and Dalia Mubarak.
From 1-4 December, visitors will also get a taste of Emirati hospitality and traditions in the outdoors with a cultural market and roving bands. Meanwhile, Terra – The Sustainability Pavilion, Alif – The Mobility Pavilion and the Vision Pavilion will offer a series of activities, ranging from arts and crafts to photography exhibitions and traditional workshops.
National Day 2022 rules 
The Ministry of Interior announced the rules to be followed during celebrations of the UAE National Day:
Marches and random gatherings are prohibited.
Those celebrating National Day must abide by traffic rules and instructions of police personnel.
Using spray of all types by motorists, passengers or pedestrians is prohibited.
Front to back number plate must not be effaced, and vehicle colour may not be changed, and no blackout or windshield tinting is allowed.
Writing phrases or putting inappropriate stickers on vehicles is prohibited.
Vehicles may not carry passengers more than the authorised number of and no passenger is allowed to get out of the windows or open the sunroof of the vehicle at all times.
Vehicles may not be provided with noise materials or have unlicensed additions to the engine structure or extensions that restrict visibility.
Motorists are not allowed to disrupt traffic or block others' roads.
Showy reckless driving is not permitted on internal and external roads.
It is illegal to cover the side window, front or real windshields of the vehicle with stickers or place a front sunshade.
National Day 2022 COVID rules
There hasn't been any official announcement from the authorities regarding the National day 2022 COVID rules as of yet. However, after nearly two-and-a-half years of strict Covid-19 rules and precautionary measures, the UAE government has recently announced the lifting of all restrictions.
The rules on wearing masks have been further eased, and health officials have stated that masks will be optional in all open and closed facilities, including places of worship and mosques. However, it will be mandatory to wear masks in health facilities and centres for people of determination. Furthermore, praying on personal mats will be optional at mosques and praying facilities.
Moreover, the Al Hosn application will now be limited to proof of vaccination, and PCR test results inside and outside the country upon request. The Green Pass on the Al Hosn app will therefore NOT be required to enter public facilities and sites.
The National Emergency Crisis and Disaster Management Authority (NCEMA) announced that the five-day isolation period for positive cases would remain in place and that Covid-19 PCR testing and health facilities will still continue to operate.
Nonetheless, organising bodies for sporting events and activities at the national and local levels may request pre-examinations or vaccination certificates, according to the type or importance of the activity and its effectiveness.
There are many exciting activities available for you and your family to take part in. With nearly all sectors of Dubai and the whole of the Emirates participating in the annual celebration, the only difficulty you may come across is deciding which activities are worth spending your holidays on. 
Happy holidays!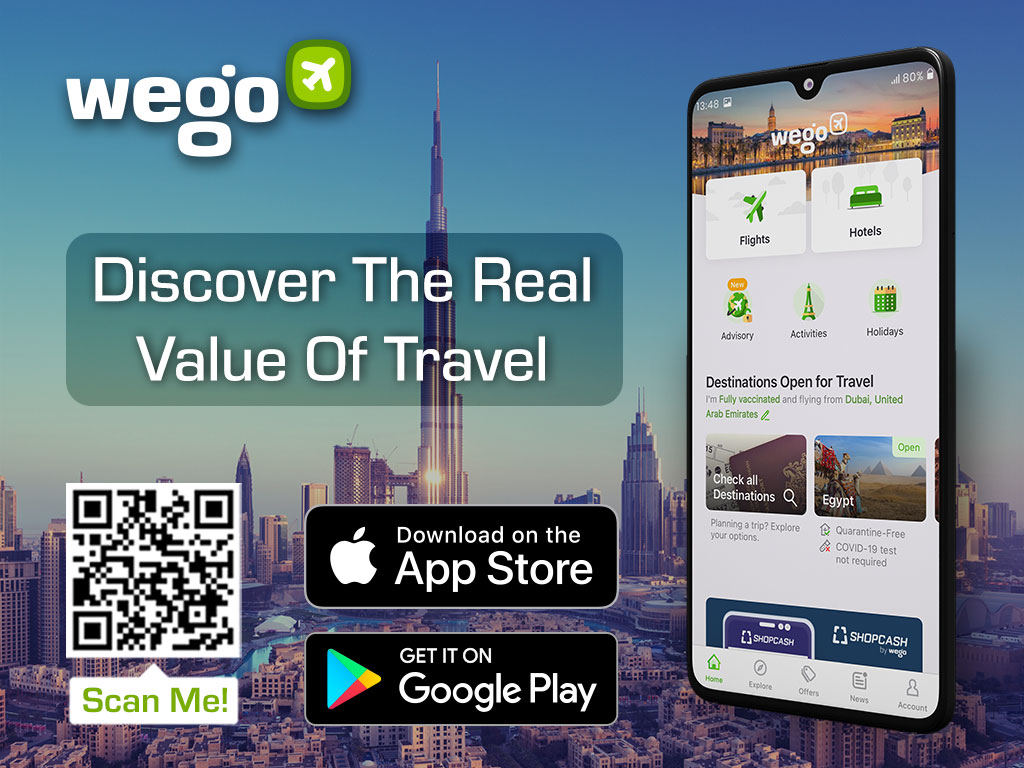 [Total: 203 Average: 4.8]