This article has been reviewed by Wego's editorial team to ensure that the content is up to date & accurate.
Updated August 2023
Passport rankings are typically determined based on the number of visa-free destinations its holders can visit and other visa privileges, such as visa-exempt or visa on arrival. A higher rank indicates that passport holders have greater access to travel internationally without needing a visa, providing them with more freedom and flexibility to explore the world.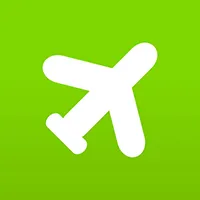 Book cheap flights with Wego
If you hold a UAE passport, you may be interested in knowing where your passport ranks. This comprehensive guide by Wego will provide you with the answer and a guide on where you can travel without a pre-arranged visa.
UAE passport ranking 2023 Henley Passport Index
According to the latest rankings released by the Henley Passport Index, the UAE passport ranks 12th in 2023. This new ranking solidifies the UAE passport's standing as one of the world's most powerful passports, granting Emiratis access to an extensive list of 179 visa-free countries and territories.
The Henley Passport Index holds a distinguished reputation as a widely accepted gauge of travel freedom associated with different passports. It assesses passports based on the count of countries that their holders can enter without the necessity of a visa.
Renowned for its credibility, the Henley Passport Index meticulously ranks 199 passports, effectively gauging the degree of travel liberty each passport affords on an international scale. The index compiles data from the International Air Transport Association to precisely ascertain visa prerequisites for passport holders across diverse nations.
UAE passport ranking 2023 Passport Index
According to the Passport Index, the UAE passport holds the top rank, with a mobility score of 180.
The Passport Index serves as an interactive online tool, offering users valuable insights into various passports by allowing them to compare and evaluate passports from different countries. The ranking system hinges on the concept of freedom of movement and the extent of visa-free travel afforded to passport holders. Developed with the backing of Arton Capital, the index takes pride in being the pioneering interactive platform for globally ranking passports. By providing real-time updates on visa exemptions and alterations, the Passport Index ensures users are equipped with the most recent information.
This index empowers individuals to gauge the mobility score of their passport. This score is derived from the privileges it confers, encompassing visa on arrival, visa-free travel, eVisa, and eTA (Electronic Travel Authorization). The comprehensive evaluation of these factors aids in accurately measuring a passport's potential for facilitating travel.
Check the complete list of destinations that allow visa-free travel for UAE passport holders in our dedicated article below:
UAE passport holders also enjoy the privilege of visa-on-arrival in several countries. These countries extend the convenience of obtaining a visa upon arrival at airport travelers or ports of entry.
[Total:

122

Average:

4.8

]