This article has been reviewed by Wego's editorial team to ensure that the content is up to date & accurate.
Updated 27 September 2022
Through its combination of strict measures, swift vaccination drive, and a high testing rate, many rightfully regard the UAE as one of the countries with the most exceptional performance in dealing with the pandemic. 
As for the country's quarantine measures for arrivals, they differ depending on which emirates travellers are looking to visit. Here is a complete guide of the latest quarantine guidelines being implemented for international visitors and returning residents alike.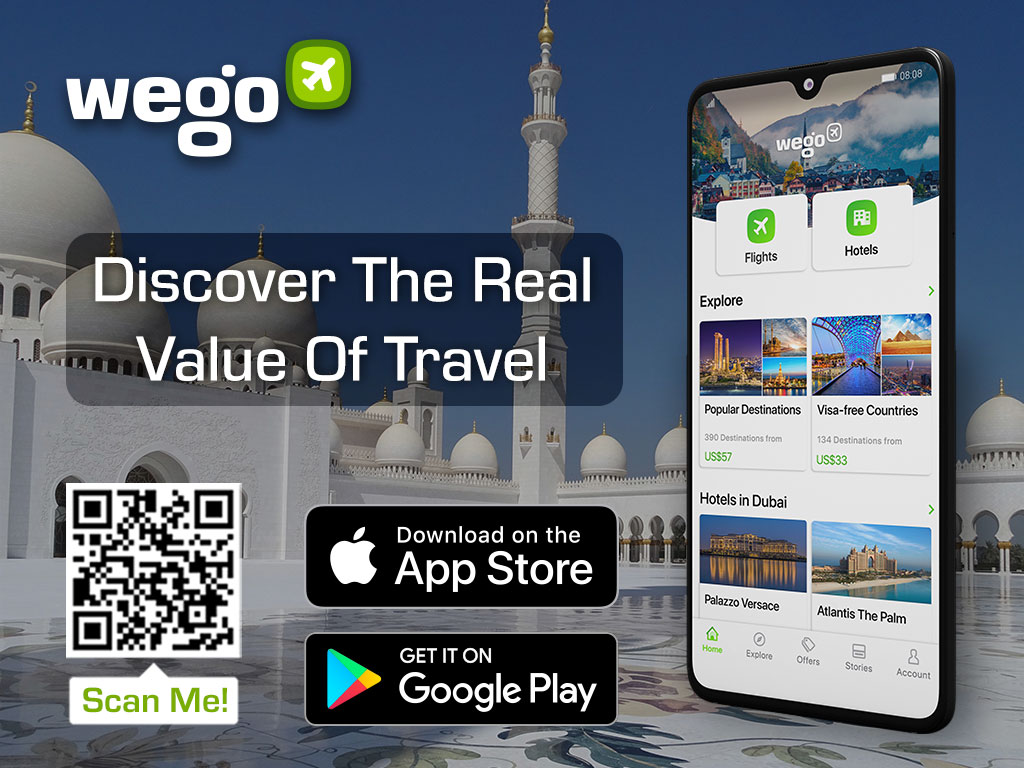 UAE quarantine rules 2022
Here, we take a look at the latest quarantine rules for individual emirates of the UAE.
Dubai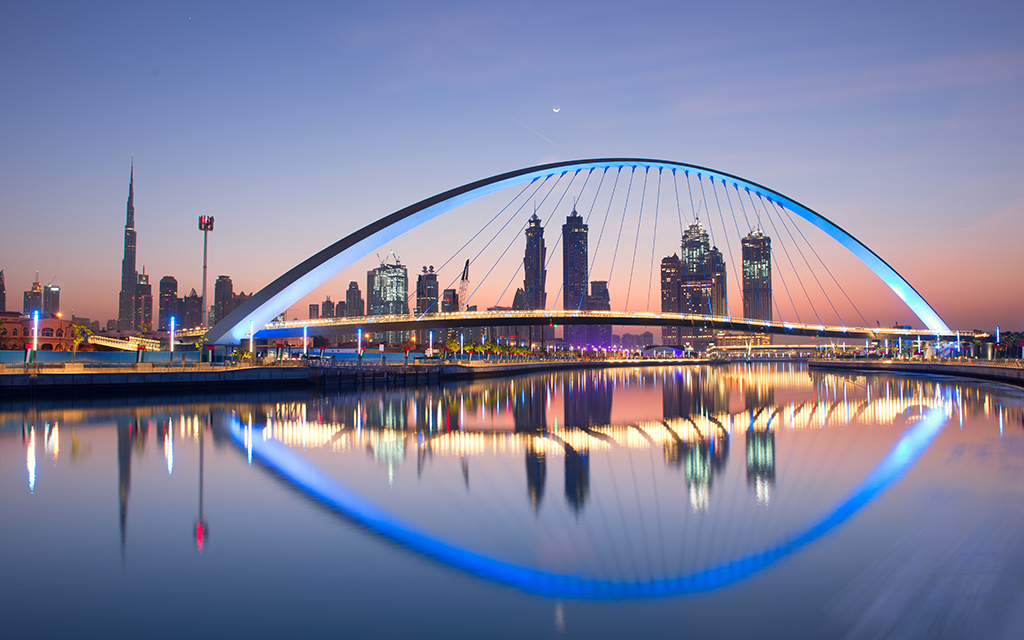 Travellers departing to Dubai from all countries (GCC included) must have any one of the following:
A valid vaccination certificate reflecting that the passenger is fully vaccinated with a vaccine approved by the WHO or the UAE, and should include a QR code system; or
A negative COVID 19 PCR test report that was issued within 48 hours from the time of sample collection and issued by an approved health centre, with a QR code system; or
A valid medical certificate (issued by the relevant authorities) stating that the passenger has recovered from COVID-19 within a period of 1 month from the date of recovery to the date of arrival, with a QR code system.
Please note that:
Printed or digital PCR test certificates or vaccination certificates are accepted in English or Arabic and must include a QR code. SMS certificates are not accepted.
COVID‑19 vaccination certificates without a QR code will be accepted for travel to Dubai as long as the vaccination certificate is issued by test centres/organisations recognised/approved by the national health authorities of the country.
COVID‑19 PCR test or vaccination certificates in other languages are acceptable if they can be validated at the departure point.
PCR tests must be based on a molecular diagnostic test intended for the qualitative detection of nucleic acid for SARS‑COV‑2 viral RNA. Rapid antigen, antibody or any form of rapid lateral flow tests and home test kits will not be accepted.
NHS COVID‑19 test certificates for travel from the United Kingdom to Dubai will not be accepted.
Exemptions
Please note that UAE nationals arriving from all countries to Dubai are NOT required to present any PCR or vaccination certificate.
An exemption from this requirement is also extended to the below categories of passengers travelling to Dubai from all destinations:
First-degree relatives of a UAE national travelling on the same flight
Domestic workers travelling with a UAE national sponsor
Furthermore, the following categories are also exempt from PCR test and vaccination requirements:
Children below 12 years old.
Passengers with moderate to severe disabilities:

moderate or severe disability includes neurological disorders and intellectual or developmental disabilities. For example Acute spinal cord injury, Alzheimer's disease, Amyotrophic lateral sclerosis (ALS), Ataxia, Autism spectrum, Bell's palsy, Brain tumours, Cerebral aneurysm, Cerebral palsy, Down Syndrome, Epilepsy and seizures.
all other passengers, including those who are visually impaired, hearing impaired or physically challenged must hold a negative COVID‑19 RT PCR test certificate as per the requirements.
At the airport 
COVID-19 testing on arrival at the airport is no longer required, but is still available for those who wish to get tested.
Abu Dhabi
Passengers arriving in Abu Dhabi do not need to quarantine. There is no need to re-test whilst in Abu Dhabi.
If a traveller becomes ill with COVID-19 while in Abu Dhabi, find your nearest medical facilities. To search your nearest, click here.
If a traveller suspects they have COVID-19 or have come into contact with a positive case, they should immediately visit an emergency room (severe symptoms) or a SEHA Prime Testing Facility (non-severe symptoms or no symptoms) and follow the approved protocol. Symptoms could include a fever, cough, sore throat, difficulty breathing, or headache, please contact the health authorities immediately.
At the airport
It is now no longer mandatory to take a PCR test upon arrival at Abu Dhabi International Airport. However, the testing facility remains at the airport for any visitors that wish to take a PCR test to activate their Green Pass in the Al Hosn app and facilitate access to Abu Dhabi's public places and tourist attractions. The cost of this PCR test is AED 40.
Sharjah
Ras al Khaimah
A pre-departure PCR test is no longer required if you are fully vaccinated, or:
Hold a COVID-19 recovery certificate with a QR code dated within 30 days of departure
Are under 12 years of age for arrivals in Dubai and Ras Al Khaimah (under 16 in Abu Dhabi)
Have severe disabilities
If you test positive for COVID-19 on arrival, depending on your symptoms and your accommodation plans, you may be required to self-isolate in a government facility, a hospital, your hotel or privately arranged accommodation for 5 days. In all circumstances, the test must be a COVID-19 PCR. Other test results including antibody tests are not accepted.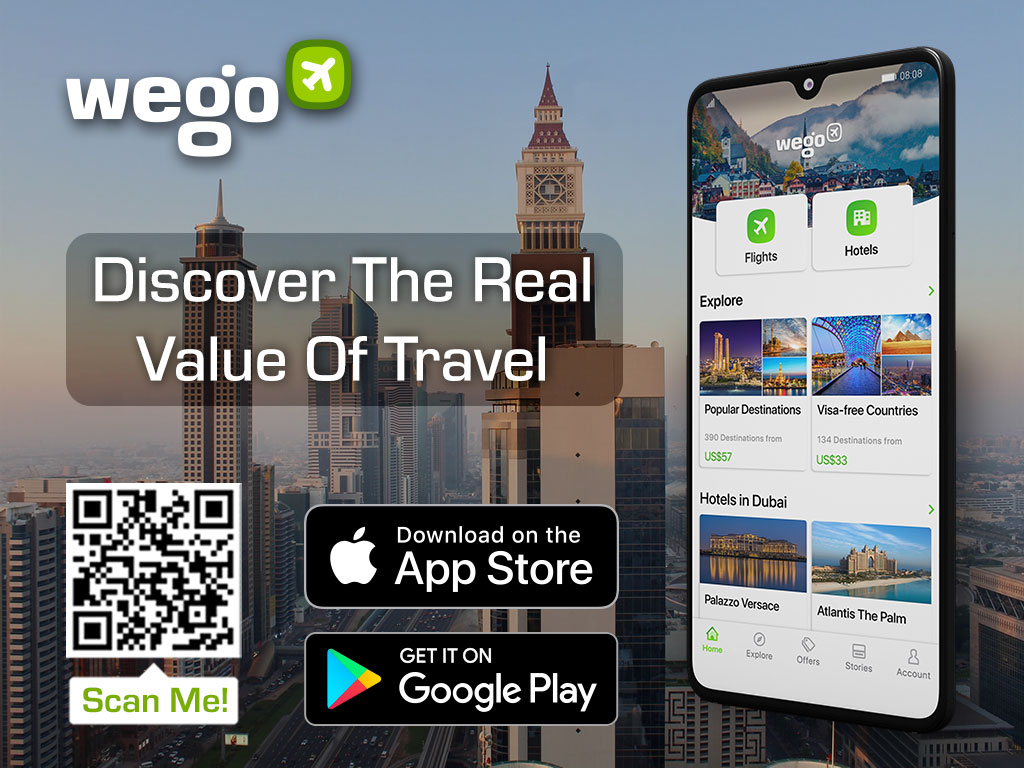 [Total: 202 Average: 4.8]