This article is reviewed regularly (on a monthly basis) by Wego's editorial team to ensure that the content is up to date & accurate.
Reviewed 16 September 2021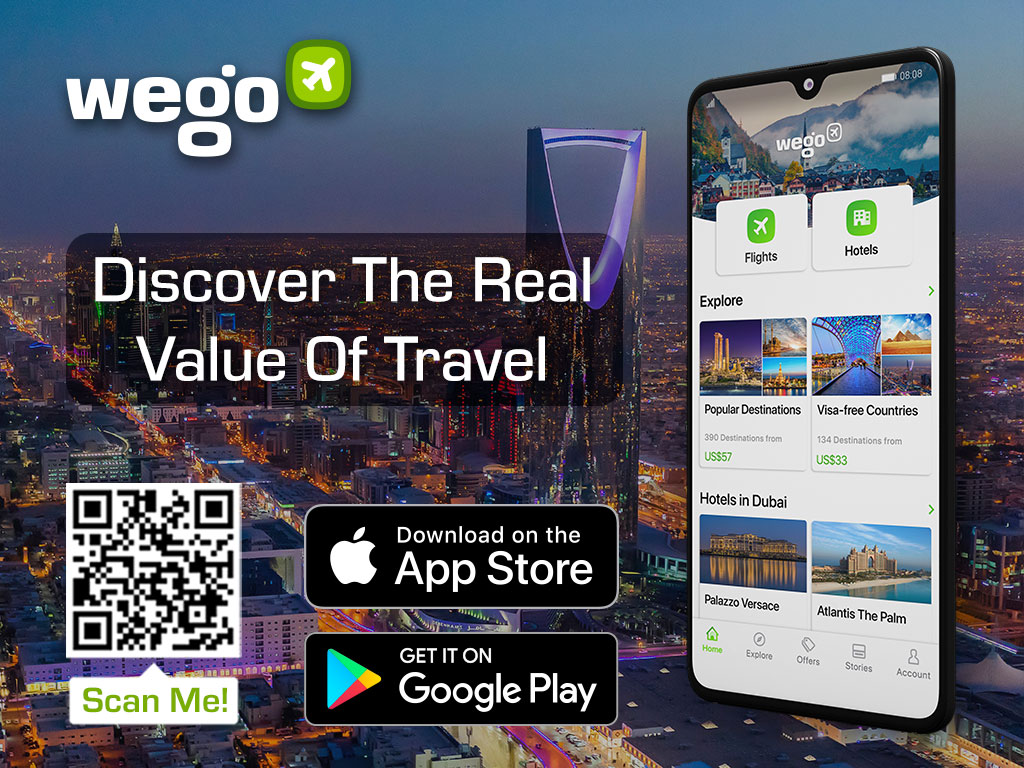 Can I travel from the UAE to Saudi Arabia?
Responding to the rising COVID cases in the UAE, Saudi Arabia had suspended flights from the UAE on July 4, 2021. However, on 8 September the travel ban was lifted and and travel from the UAE to Saudi Arabia has resumed. 
The move by the kingdom comes weeks before the start of Expo 2020 – a six-month-long global event involving 191 countries in Dubai that the government hopes will attract millions of visitors.
Entry requirements
Non-Saudi nationals holding tourist visas are now allowed to enter the Kingdom if they have fulfilled such requirements:
All travellers arriving at Saudi Arabia must obtain and show a prof of vaccination (vaccine certificates for COVID 19) with one of the flowing vaccines:
2 doses of Pfizer BioNTech
2 doses of Oxford AstraZeneca
2 doses of Moderna
1 dose of Johnson Johnson & Janssen
Travellers who have completed two doses of the following vaccines will be accepted :
On condition of that they have received an additional dose of one of the vaccines approved in the Kingdom mentioned in the above paragraph.
Testing and quarantine
All arrivals must provide a negative PCR test certificate issued from a verified laboratory that does not exceed 72 hours from the time the test is undertaken until departing to the Kingdom. 
All passengers arriving in the Kingdom will also need to undergo institutional quarantine for 7 days, except the following exempt categories:
Saudi citizens, citizen spouses and their mothers, citizens children and domestic workers accompanying any of these categories

Non-immune travellers, in this category, shall comply with home quarantine for a period of 7 days, and be allowed to take the COVID 19 PCR test starting on the 6TH day of quarantine

Non-immune domestic workers accompanying an immune resident

Non-immune Guests shall comply with home quarantine for a period of 7 days, and be allowed to take the COVID 19 PCR test starting on the 6TH day of quarantine

Immune Guests of citizens and residents and their companions, resident's wives and resident's children those who are under the age of (18) who are not accompanied by their parents
Non-immune Guests, shall comply with Home Quarantine for 7days, and take PCR test on the 6th day of quarantine
Those holding a diplomatic visa, diplomats and their residing families, and their domestic workers

they'll have to adhere to the quarantine procedures by staying in their homes in accordance to the minatory of health (MOH) approved regulations)

Cabin crews
Those involved in health supply chains, according to MOH
Health practitioners working in Government sectors, their families and companions those who are under the age of 18

they must comply with home quarantine for 7 days with 2 PCR tests, one within 24 hours and another on the 7th day
It is also mandatory for travellers to take RT-PCR tests on the first and seventh day of quarantine. If the result is negative, they are permitted to leave quarantine on the 8th day.
Vaccinated individuals will be exempted from both, quarantine as well as testing requirements, provided they show proof of immunization.
Can I travel from Saudi Arabia to the UAE?
Saudi citizens can travel to the UAE. However, the Saudi government has mandated vaccination for being able to travel abroad from the country and only vaccinated travellers may leave Saudi Arabia. 
Dubai
For expatriate residents and tourists alike, a negative PCR test result presented at the airport of departure is required. The test result must be issued within 72 hours before departing to Dubai.
The certificate must be a Polymerase Chain Reaction (PCR) test. Other test certificates including antibody tests and home testing kits are not accepted in Dubai. Travellers must bring an official, printed certificate in English or Arabic to check in – SMS and digital certificates are not accepted. PCR certificates in other languages are acceptable if they can be validated at the originating station.
Saudi travellers will not be required to undergo an on-arrival test. They must download the COVID19 – DXB Smart App for either iOS ‑ Android.
Abu Dhabi
If you are travelling to Abu Dhabi, you must follow these rules:
have a negative PCR test result issued within 48 hours of departure or a negative DPI test result issued within 24 hours of departure
download the ALHOSN UAE app on your mobile phones before you travel to Abu Dhabi
undergo a thermal screening and another COVID-19 PCR testing on arrival at Abu Dhabi airport
Saudi Arabia is among Abu Dhabi's green list. As such, vaccinated travellers departing from Saudi Arabia will not be subjected to quarantine, but are required to take a PCR test on arrival and on day six. They will also need to submit a negative PCR test result taken within 48 hours before departure.