This article is reviewed regularly (on a monthly basis) by Wego's editorial team to ensure that the content is up to date & accurate.
Last updated 16 July 2021
The United Arab Emirates boasts one of the most robust roll-outs of the COVID vaccination. Around 67% of the country's population has been fully vaccinated and millions more are in line to get their final dose.
The UAE now looks forward to reopening its gates for outbound travel as well as easing restrictions for incoming vaccinated passengers. Read on to know about the latest UAE guidelines for vaccinated travellers.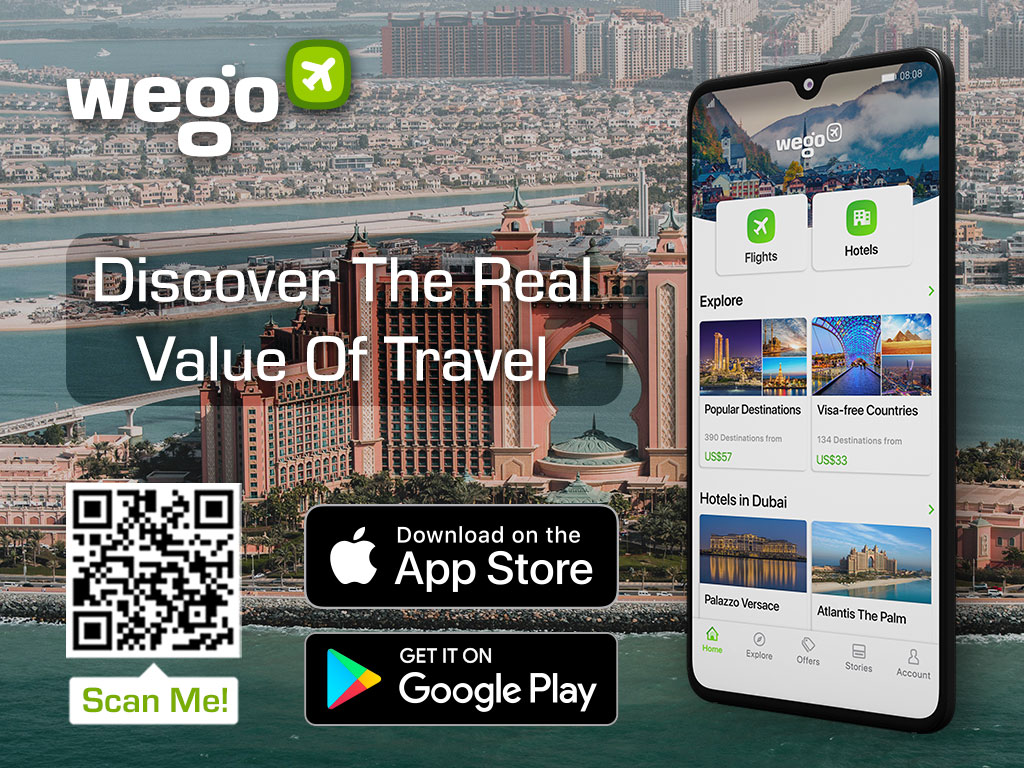 What are vaccinated Emiratis allowed to do?
Abu Dhabi
The emirate announced on 28 June that, effective from 20 August 2021, entry to certain public places will be reserved for only vaccinated individuals. Unvaccinated individuals will be allowed to enter only if they have vaccination exemption received through the approved process and registered on the AlHosn app, or if they're aged 15 and under.
The first phase covers: shopping centers, restaurants, cafes, and all other retail outlets (whether or not in a shopping center, except pharmacies and supermarkets), gyms, recreational facilities and sporting activities, health clubs, resorts, museums, cultural centers and theme parks, as well as universities, institutes, public and private schools and children's nurseries.
Moreover, if you've come into contact with a COVID-19 patient, vaccinated Emiratis need to home quarantine only for 5 days, whereas unvaccinated citizens have to quarantine for 10 days.
Dubai
In Dubai, clubs, bars, sports venues and live events only allow vaccinated guests. Their vaccination certificates are verified at the gates on the AlHosn app.
It is likely that such restrictions on unimmunized citizens will be extended to the other Emirates as well in the future.
Quarantine allowances for vaccinated travellers
Abu Dhabi
Abu Dhabi has granted relaxations in the quarantine and testing requirements to vaccinated travellers looking to fly to the Emirate.
If you're a fully vaccinated passenger coming to Abu Dhabi from a country on the green list, you're exempted not only from the quarantine, but also from the PCR test to be taken on day 12 of arrival.
If you're a fully vaccinated passenger coming to Abu Dhabi from a country not on the green list, you'll have still to quarantine, but only for 5 days (as opposed to 10 days for unvaccinated passengers).
Dubai
Dubai hasn't announced any relaxations for vaccinated arrivals so far.
However, it exempts vaccinated passengers from the travel ban on India (other than people who fall in certain categories).
UAE's vaccine bubble
In the context of international travel, a vaccine bubble allows fully vaccinated travellers to travel and visit certain destinations without being subjected to on-arrival quarantine. It's essentially a travel bubble with the added requirement of vaccination against COVID-19 effectively granting free movement to travellers.
Till date, the UAE has established vaccine bubbles with Bahrain, Greece, Seychelles, and Serbia.
Bahrain – the UAE
Bahrain and the UAE have established a vaccine bubble allowing vaccinated travellers from both countries to travel between them starting from the first day of Eid al-Fitr. Vaccinated travelers will be exempted from having to serve quarantine upon arrival but will still have to abide by the prevailing precautionary measures at the destination.
To verify their vaccination status, travellers will be required to show their credentials through the approved applications or certificates issued by both countries. The AlHosn app in the UAE and the BeAware app in Bahrain.
Greece, Seychelles, Serbia – the UAE
The UAE has set up vaccine bubbles with Greece, Seychelles, and Serbia. The safe travel bubbles are meant for travellers who have been fully vaccinated against COVID-19. The arrangement signifies the mutual recognition of vaccination certificates issued by their respective health authorities and will allow travellers to enjoy trips without managed isolation.
The Maldives – the UAE
A possible vaccine bubble between the UAE and the Maldives is purportedly in the works. Although no official dates have been revealed, it is hoped that the travel corridor will be established in early June. Fully vaccinated travellers from both countries should be able to take advantage of the arrangement once it's been officially implemented. We will keep this section updated as new details emerge.
Kuwait – the UAE
Kuwait and the UAE are in talks of establishing a bilateral vaccine bubble that will allow a "safe" travel passage between the two countries for people who have received the COVID-19 vaccine, for ease of movement between the two countries. As of yet, no details regarding dates or timeline have emerged.