This article is reviewed regularly (on a monthly basis) by Wego's editorial team to ensure that the content is up to date & accurate. 
Updated 13 August 2021
While the UAE remains open for visitors from most of the world, the country also maintains a list of countries from where general entry is not currently possible. Thousands of residents were reportedly stranded as the UAE upheld its travel restrictions on numerous countries.
However, the UAE authorities eventually eased entry restrictions and allow special categories of residents to return. Many will no doubt take advantage of the latest allowance to try and avoid the prospect of visa expiry and the negative implications accompanying it.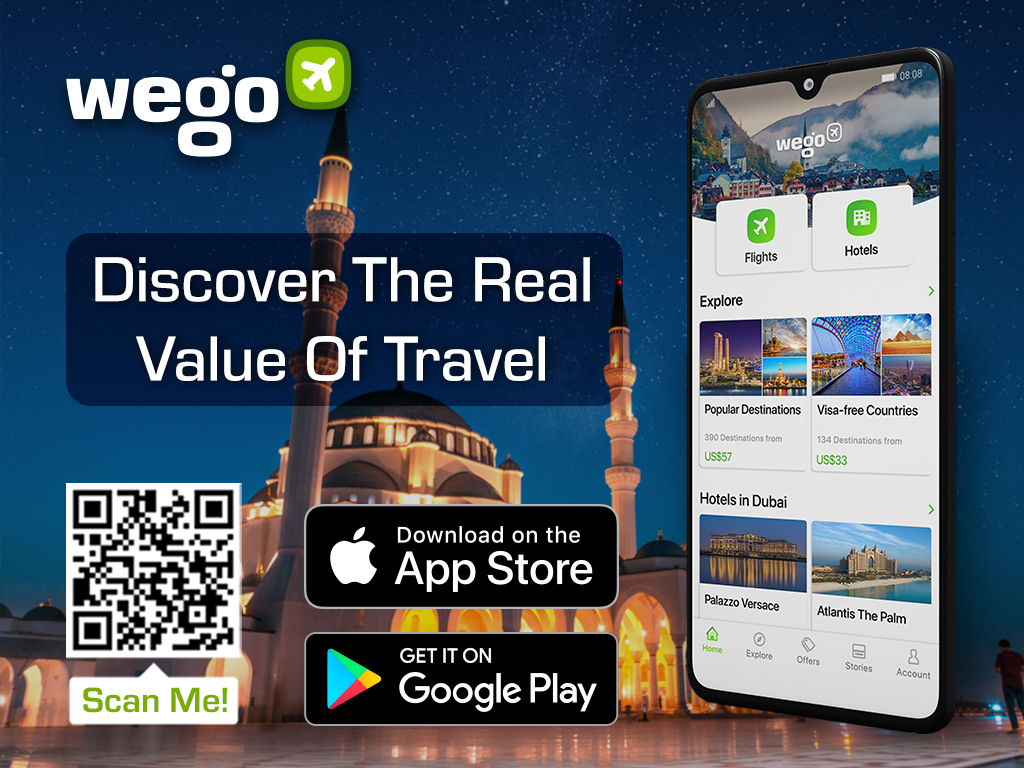 UAE grants special allowance for stranded residents
After enduring months of doubt and uncertainty, thousands of UAE residents stranded in their home countries due to the current travel suspension can now finally breathe a sigh of relief as the government announced a special category of residents now permitted to re-enter the country.
UAE residents stranded in India, Nepal, Nigeria, Pakistan, Sri Lanka and Uganda are eligible for return provided they are able to meet certain requirements and obtain the necessary approval. More on this below.
Transit flights from several countries have also been reinstated. Emirates Airline has also announced that transit flights from Afghanistan, Bangladesh, Indonesia, South Africa, Vietnam, Zambia are now allowed.
ICA and GDRFA approval required for reentry
While some residents with the means of 'circumventing' the system have been able to return to the UAE by way of chartered flights and spending quarantine packages in third countries, others have not been so fortunate. But with the easing of restrictions for stranded residents finally introduced by UAE authorities, that will soon change.
All non-Emirati stranded residents holding Dubai residence visas are now permitted to return to Dubai providing they are able to obtain both the GDRFA approval as well as the ICA approval as per the latest regulations. As for those holding other residency visas, they must simply obtain the ICA approval. 
Note that all residents from India, Nepal, Nigeria, Pakistan, Sri Lanka and Uganda must have already been fully vaccinated in the UAE, and at least 14 days must have already passed since the last required dose of the vaccine was administered.
Three-month automatic visa renewal for some residents
Numerous residents holding Dubai residency visas have reportedly received automatic visa renewal for a period of three months until 9 December of this year. The automatic extension is observed on those whose visas have expired in the months of June, July, as well as those holding active visas.
However, other residents whose visas expired during the months of May to early June have yet to receive such extensions, as do some visa holders whose visas continue to show expired status. It has also yet to be confirmed whether or not residents of other emirates are eligible for the automatic visa renewal. 
Expired residency visa rules
Note: Please always ensure to only follow instructions from official sources and websites as there have been scam operations targeting stranded residents in India. While it's understandable to be constantly on the lookout for ways of returning to the UAE, please do avoid dealing with any individuals or parties claiming to be able to provide access to the UAE for a fee.   
A residence visa may only be issued to a foreign national after he/she has been granted entry into the UAE by way of an entry permit, short or long-term tourist or visit visa. 
Those whose residency visas have expired are unfortunately left with no choice but to re-apply for their entry permit and residency visa. When the visa expires, their Emirates ID card also expires.
Under normal circumstances, an expired visa will also incur fine per day. 
For more information on how to apply for a residence visa and what happens when the visa expires, please consult the following government website.