This article has been reviewed by Wego's editorial team to ensure that the content is up to date & accurate.
Updated June 2023
The United Arab Emirates attracts a diverse range of visitors, including tourists, business professionals, job seekers, and expatriates, who are drawn to its remarkable offerings. Securing a visa is crucial to fully immerse yourself in the modern wonders of Dubai, delve into Abu Dhabi's captivating cultural heritage, and venture into the UAE's breathtaking desert and coastal landscapes.
Your eligibility for various visa types, including pre-approved or upon arrival processing, is contingent upon your nationality and the intended duration of your stay. These specific requirements play a significant role in determining the length of your remarkable experience in the UAE. Let's explore the different types of visas available in the UAE.
UAE visa types 2023
When it comes to visas in the UAE, there are primarily two categories: entry permits for short-term visits and residence visas for long-term stays. Each visa option in the UAE has its own set of eligibility criteria, application process, validity periods, and fees. Below, you will find more details about these visa categories and their respective requirements.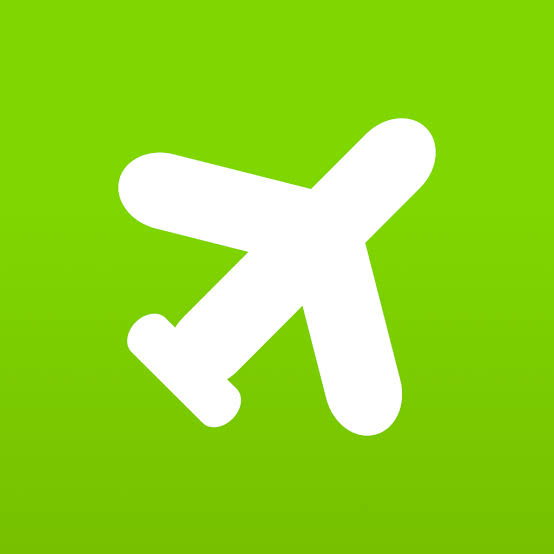 Book cheap flights to UAE
Entry visas
Entry permits are designed to accommodate various individuals who wish to visit the UAE for different purposes, including tourism, business visits, transit, job hunting, and medical treatments with companions. Here are the details of two common entry visa types.
Tourist visa
If you plan to visit the UAE for leisure or tourism purposes, a tourist visa is required unless you are eligible for visa-free entry or a visa-on-arrival. The tourist visa can grant multiple entries and is valid for either 30 or 90 days, depending on the specific visa you obtain.
To discover comprehensive information about obtaining a tourist visa for Dubai and the UAE, we invite you to explore our dedicated article provided below.
5-year multiple entry visa
The five-year multiple entry visa offers individuals the opportunity to visit the UAE under their own sponsorship for multiple occasions, with a maximum stay of 90 days per trip. Additionally, it allows visitors to extend their stay for an additional 90 days. This visa type is available to individuals from any country, providing them with flexibility and convenience for their visits to the UAE.
The following article provides a comprehensive overview of the essential information you need to know about the 5-year multi-entry visa.
GCC visa for UAE residents
The GCC residents e-visa is an entry permit specifically designed for individuals who hold a valid GCC residency visa and passport. If you meet these requirements, you can visit the UAE by applying for this visa online through either the Federal Authority for Identity and Citizenship or the General Directorate of Residency and Foreigners Affairs websites.
To access comprehensive information regarding this visa type, please refer to the article provided below.
Job seeker visa
The Dubai/UAE job seeker visa is a visit visa that allows individuals to enter the UAE independently and search for job opportunities. It is available for durations of 60, 90, or 120 days. To be eligible, applicants must have at least an undergraduate degree, earn a minimum monthly income of AED 5,000, and provide financial assurance.
Transit visa
A UAE transit visa allows you to stay briefly in the UAE while in transit to another destination. There are two types available: a 48-hour transit visa with no fee and a 96-hour transit visa that requires a payment of AED 50. To apply for a transit visa, you can approach an airline or a travel agency in the UAE. Please note that transit visas cannot be extended or renewed.
Residence visas
Residence visas can be obtained by investors, entrepreneurs, professionals, students, or retirees desiring a more extended stay in the country. Certain types of golden visas grant eligible candidates permanent residency privileges.
UAE Golden Visa
The UAE Golden Visa is a particular type of residence visa that grants foreign skilled individuals the right to reside, work or study in UAE with exceptional perks. This program caters to investors, entrepreneurs, scholars, high-achieving students, humanitarian initiators, and healthcare heroes. The validity period for this privilege ranges from 5 to 10 years which can be extended under similar conditions.
If you're interested in obtaining the UAE Golden Visa, we encourage you to explore our dedicated article below. It provides comprehensive information and insights on the application process, eligibility criteria, and the various benefits associated with the UAE Golden Visa.
UAE Green Visa
The UAE Green Visa is a residential visa that allows individuals to sponsor themselves and their family members for up to five years, without the need for sponsorship from a UAE national or employer. This visa category is available for freelancers, self-employed individuals, and skilled employees to apply. Additionally, once the Green Visa expires, individuals can extend their stay for an additional 90 days.
Student visa
In the UAE, students have the opportunity to obtain a student visa for college or university. To be eligible, applicants must be 18 years old and have either an accredited sponsor institution or a parent residing in the country who can act as their sponsor. The initial validity of the student visa is one year, but it can be extended by providing evidence of ongoing enrollment.
Retirement visa
The retirement visa is a residence visa designed for individuals who wish to stay in the UAE after retiring. It offers a five-year duration initially, with the option to renew it based on meeting the eligibility criteria. To be eligible for this visa, applicants must be 55 years or older and have a minimum of 15 years of combined work experience within and outside the UAE.
If you're considering spending your retirement years in the UAE, we recommend reading our informative article below. It provides valuable insights and guidance on the requirements, benefits, and important considerations for retirees in the UAE.
Investor visa
A UAE investor visa enables you to make investments in businesses or properties in the UAE, granting you exclusive benefits. These benefits include a long-term, renewable residence visa with a validity of either 5 or 10 years, among other advantages.
UAE visa types cost and fees 2023
The UAE offers a diverse selection of visa options designed to cater to the specific needs and preferred duration of stay for visitors. Please note that the fees and costs associated with these visas are subject to potential changes without prior notice.
Entry visas
transit visa: AED 50
tourist visa: AED 250-690
5-year multi-entry visa: AED 300-700
GCC e-visa: AED 250
job seeker visa: AED 200-400
Residence visas
UAE Golden Visa: AED 1,250
UAE Green Visa: AED 2,280
student visa: AED 2,855-3,860
retirement visa: AED 3,714
UAE investor visa: AED 9,953
[Total:

122

Average:

4.6

]