This article is reviewed regularly (on a monthly basis) by Wego's editorial team to ensure that the content is up to date & accurate. 
Updated 27 January 2022
The United Kingdom currently has one of the highest COVID-19 vaccine uptake rates in the world with almost 120 million doses administered across the country in a year. Four out of five people in England aged over 65 have already received their booster shot. In addition, children in the clinical risk group aged 5 to 11 are now eligible to receive a COVID-19 vaccine jab.
Keep reading to know which vaccines are approved in the country right now.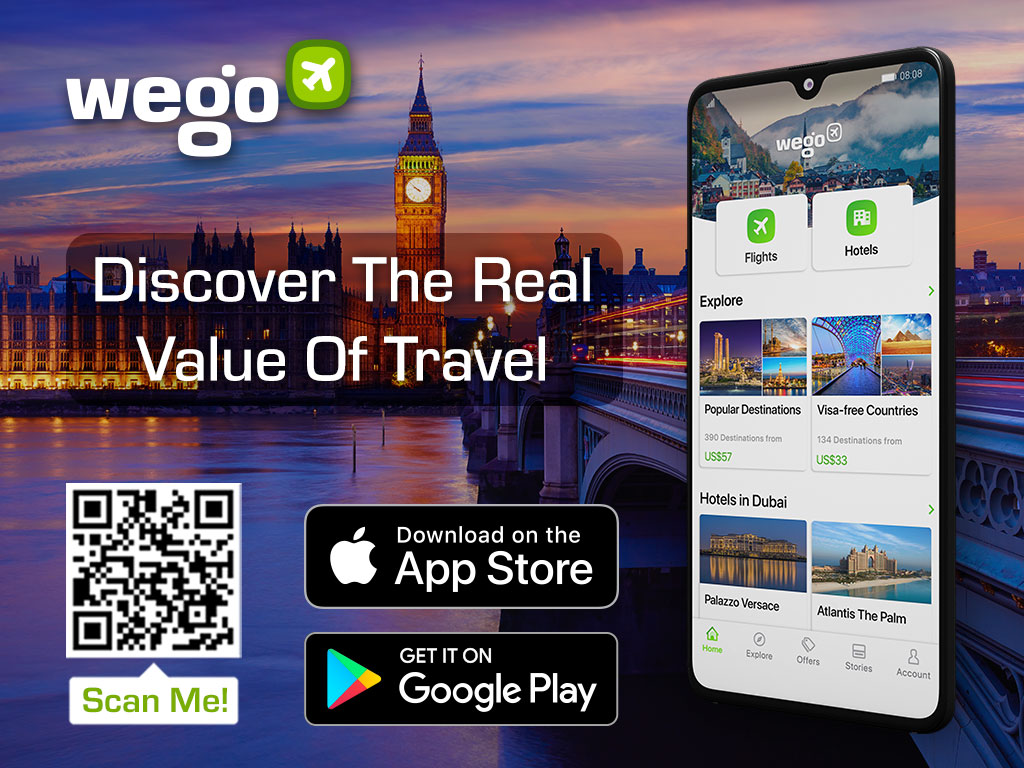 Which vaccines are approved by the UK?
The COVID-19 vaccines currently approved for use and travel to the UK are as follows. 
Pfizer/BioNTech: Comirnaty
The BNT162b2 is a messenger Ribonucleic Acid (mRNA) vaccine meaning that it carries genetic instructions that help the recipient's cells to produce protein pieces that trigger immune system response.
On 2 December 2020, UK regulators granted emergency-use authorization to Pfizer. Subsequently, on 4 June 2021, the Medicines and Healthcare products Regulatory Agency (MHRA) expanded the emergency use authorization for the Pfizer-BioNTech COVID-19 Vaccine to include adolescents 12 through 15 years of age.
Moderna
The Moderna vaccine primarily works by injecting a fraction of the COVID-19 virus' genetic code into the body. This will trigger the body's immune response, therefore, creating antibodies capable of fighting the virus. Moderna Takeda and SpikeVax both qualify as approved vaccines.
Moderna was given regulatory approval by the MHRA on 8 January 2021. 
Oxford/AstraZeneca
The ChAdOx1 COVID-19 vaccine is based on the virus's genetic instructions for building the spike protein, which is stored using double-stranded DNA. Both the formulations of the vaccine such as AstraZeneca Covishield, AstraZeneca Vaxzevria qualify as approved vaccines.
Britain approved AstraZeneca on 30 December 2020. 
Johnson & Johnson: Ad26.COV2.S
The Janssen vaccine leverages the AdVac vaccine platform to engineer a common cold virus to carry genetic instructions into the arm cells, where they construct a replica of the coronavirus spike, triggering the immune system.
On 28 May 2021, the UK cleared the Johnson & Johnson vaccine for use, the first single-dose shot to be authorized in Britain.
Sinopharm: BBIBP-CorV
Sinopharm relies on the older but tested technology, which involves taking an inactivated form of the virus to stimulate the body's immune response.
On 22 November 2021, the UK government announced that visitors who have completed two doses of Sinopharm would be allowed entry into the country. COVID-19 vaccines on the WHO Emergency Use Listing were approved in the UK.
Sinovac: CoronaVac
Sinovac is an inactivated virus vaccine, which means it is made from viral particles produced in a lab, which are then inactivated so they can't infect with COVID-19.
China's Sinovac vaccine was given regulatory approval in the United Kingdom on 22 November 2021, along with Sinopharm and India's Covaxin vaccines.
Covaxin: BBV152
Covaxin is an inactivated virus-based vaccine, having a two-dose regimen that should be taken 28 days apart, similar to most others.
The UK's approval of Covaxin came into effect on 22 November 2021 and is now on the UK's approved list of COVID-19 vaccines for international travellers.
Novavax: NVX-CoV2373
Novavax contains a protein (made using moth cells) and an adjuvant (made from tree bark) which can boost an immune response while also creating higher levels of antibodies. This vaccine doesn't contain either live or inactivated virus.
The UK government approved the clinical trials of Novavax (Nuvaxovid and Covovax) in July 2021 and the vaccine has now been added to UK's approved list of COVID-19 vaccines for international travellers.
Vaccination criteria for travellers
You must have had both doses of a two-dose vaccine at least 14 days before you arrive in the UK (Moderna, Pfizer BioNTech, Oxford AstraZeneca, Sinopharm, Sinovac, Covaxin, Novavax/Covovax or a combination of them) to be deemed fully vaccinated for travel. You are completely immunised if you received an authorised one-dose vaccination (the Janssen vaccine). Formulations of AstraZeneca Covishield, AstraZeneca Vaxzevria and Moderna Takeda will also qualify as approved vaccines for travel.
The United Kingdom's Government has now removed the traffic light system that the country was using for incoming travellers. Hence, instead of the existing red, amber and green lists, there is only a single red list and simplified travel measures for arrivals from the rest of the world.
Entry restrictions will depend on travellers vaccination status. Fully vaccinated travellers must pre-book a COVID-19 test for when they arrive in England.
Starting 11 February 2022, fully vaccinated travellers will only need to complete a passenger locator form before they travel to the UK. They will no longer need to undertake a COOVID-19 test of follow quarantine measures on arrival.
These changes will not only reduce the cost to passengers but also simplify the process for international travel. The red-list countries, however, will also have the quarantine and PCR test requirement, irrespective of their vaccination status. You can get further updates on vaccination requirements from here.