This article is reviewed regularly (on a monthly basis) by Wego's editorial team to ensure that the content is up to date & accurate.
Updated 16 April, 2021
What is the current situation like in the UK?
The UK is currently under tighter restrictions in place from 5 January, owing to a rapidly rising level of infection possibly due to a new COVID mutation.
In England, after a stringent lockdown, things are finally looking up again. From 12 April onwards-
non-essential retail can reopen
personal care services (e.g. hairdressers and nail salons can reopen) can resume
public buildings such as libraries and community centres can be opened
outdoor hospitality venues can reopen with table service only
most outdoor attractions including zoos, theme parks, and drive-in performances can reopen
some smaller outdoor events such as fetes, literary fairs, and fairgrounds can take place
indoor leisure and sports facilities can reopen for individual exercise, or exercise with your household or support bubble
all childcare and supervised activities are allowed indoors (as well as outdoors) for all children
weddings, civil partnership ceremonies, wakes and other commemorative events can take place for up to 15 people. Wedding receptions can also take place for up to 15 people but must take place outdoors.
self-contained accommodation can stay open for overnight stays in England with your household or support bubble
care home residents will be able to nominate two named individuals for regular indoor visits (following a rapid lateral flow test)
Socializing indoors with anyone you do not live with (unless you have formed a support bubble with them or another exemption applies) is still prohibited. You should continue to work from home if you can and minimize the number of journeys you make where possible.
Scotland is under a five-tiered lockdown with numerous areas across the country assigned to different levels. Mainland Scotland and some islands are at Level 4 while some islands are at Level 3. To learn a specific area's assigned levels, please do consult the Scottish government's official page.
Northern Ireland has ended its recent circuit breaker restrictions and new regulations have been put in place to control the spread of coronavirus and to help manage the pressures on the health and social care system. Among others, the new regulations entail the reopening of hotels, libraries, visitor attractions and non-essential shops. Restaurants, cafes, and pubs may also resume operations but must close by 23:00.
The government of Wales has required the closures of theatres and cinema halls, entertainment venues, wedding receptions and wakes, indoor leisure and fitness facilities, dine-in hospitality, nightclubs, and adult entertainment venues. The on-premises selling of alcohol in pubs, cafes and restaurants are banned, and these establishments must close at 18:00. Travel restrictions from Wales to areas of England in tier three or areas of Scotland in level three or above are in effect. In these circumstances, travel out of Wales is only allowed under limited circumstances, such as for work or education.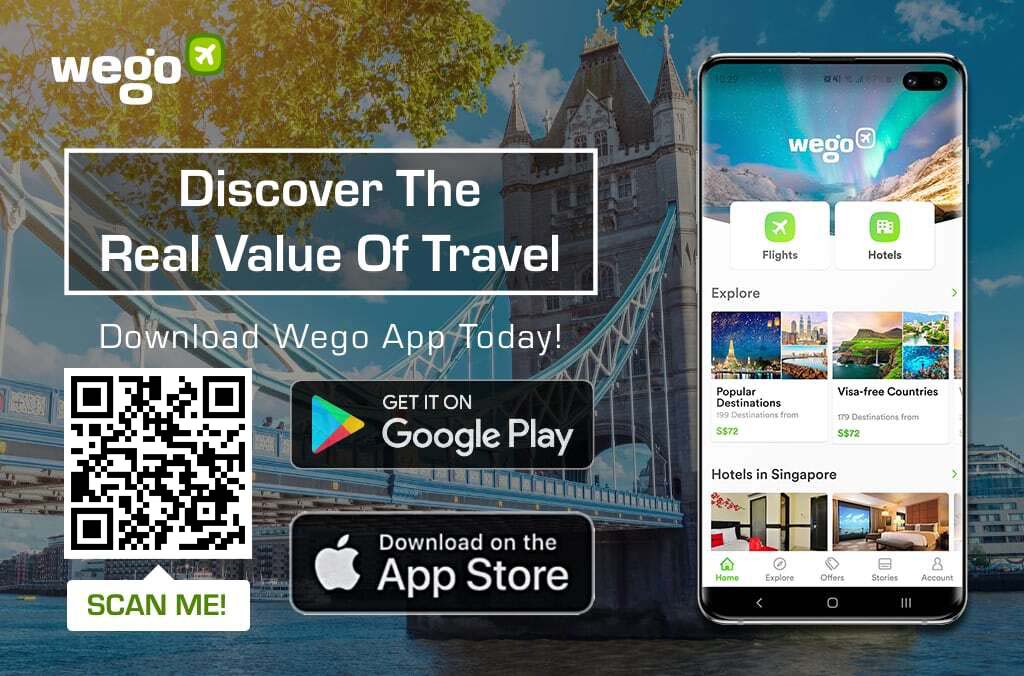 Are there airlines flying to the UK now?
A search through Wego showed that there are multiple major airlines still operating flights to UK's busiest ports, including London and Manchester.
London Heathrow remains open, with all flights now operating from Terminals 2 and 5. London Gatwick will reopen its North Terminal for arrivals and departures starting June 15. Both airports require everyone to wear masks.
Furthermore, Saudis travelling from Saudi Arabia to the UK are no longer required to undergo quarantine upon arrival following an announcement by the UK government; effective 4 AM on 12 December.
Am I allowed to visit the UK now?
Travellers from red-listed countries are not allowed to enter the UK. This doesn't apply to British or Irish Nationals and those who have residence rights in the UK.
Starting 18 January 2021, all travel corridors are suspended. If you arrive in England from anywhere outside the UK, Ireland, the Channel Islands or the Isle of Man, you will need to self isolate for 10 days.
If you've been in a red-listed country in the 10 days before you arrive in the UK, you'll have to undergo the 10-day quarantine in a managed quarantine hotel. If not, you'll be allowed to home quarantine.
What do I need to know and prepare if I plan to visit the UK now?
UK's Department of Health & Social Care official website stated that anyone planning to travel to the UK will have to complete the public health passenger locator form 48 hours before they arrive.
The form will require you to detail your journey plan, contact details, and address where you will self-isolate. You'll submit it upon your arrival.
There are varying exceptions to this rule. For one, if you're travelling from Ireland, Isle of Man and the Channel Islands, and you have been there for 14 days, you will not need to complete the Public Health passenger locator form or self-isolate for 14 days. Other exceptions are detailed here.
There will be fines ranging from £100 to £10,000 if you don't provide complete contact details, break this rule more than once, or refuse to self-isolate.
If you're going to be out and about using public transport, be prepared to have your mask on at all times.
Are UK top attractions open?
As lockdown rules are in effect in England, Scotland, Northern Ireland and Wales, numerous businesses and attractions are temporarily closed. Generally speaking, however, most outdoor attraction such as zoos, botanical gardens and landmarks remain open. Conversely, indoor entertainment venues such as cinemas, theaters, night clubs and several others will remain closed for the foreseeable future.