This article is reviewed regularly by Wego's editorial team to ensure that the content is up to date & accurate.
Last updated 5 October 2021
The United Kingdom boasts one of the most robust roll-outs of the COVID vaccination. Over half of the country's population has been fully vaccinated and millions more are in line to get their final dose.
Britain now looks forward to reopening its gates for outbound travel as well as easing restrictions for incoming vaccinated passengers. Read on to know about the latest UK guidelines for vaccinated travellers.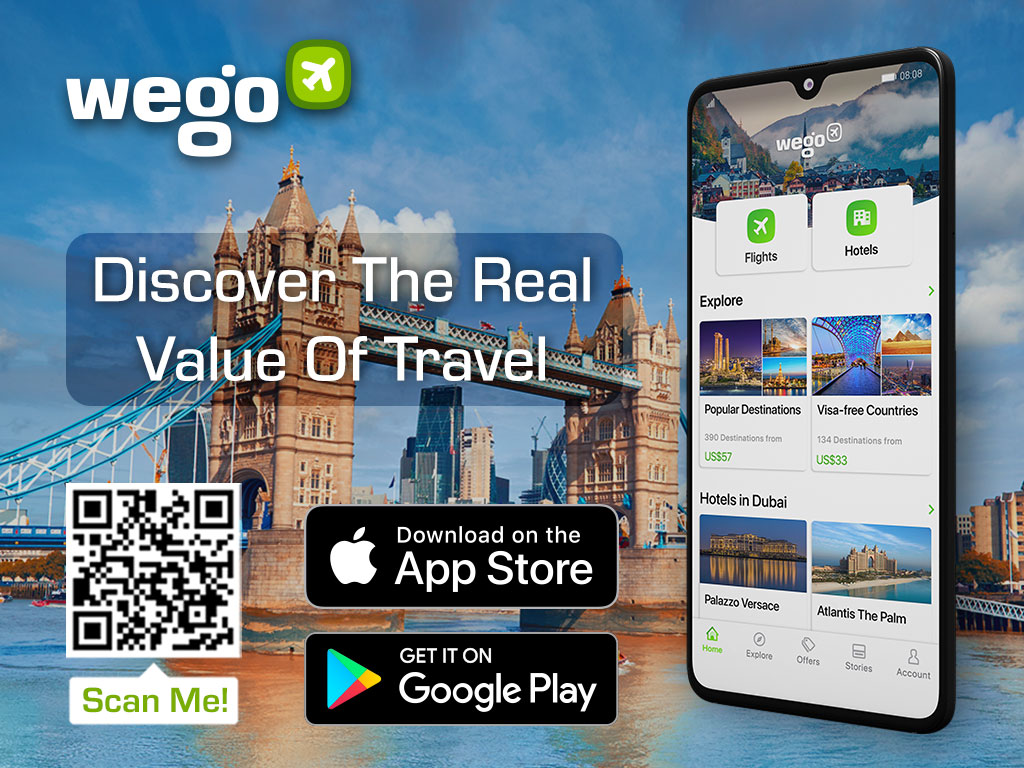 International travel for vaccinated people in the UK
UK residents have been advised to not visit the Red-list countries except in the most extreme of circumstances.
Apart from the red-list countries, UK residents can now travel to other countries by following some guidelines:
Arrange any COVID-19 tests you will need to enter the countries that you will travel to.
British travellers should still check the FCDO's foreign travel advice on entry requirements in various countries.
Travel guidelines for travellers entering the UK
The United Kingdom's Government has now removed the traffic light system that the country was using for incoming travellers. Hence, from October 4, instead of the existing red, amber and green lists, there is only a single red list and simplified travel measures for arrivals from the rest of the world.
Entry restrictions will depend on travellers vaccination status. Fully vaccinated travellers will no longer need to take a pre-departure PCR test, if not travelling from a red list country. These changes will not only reduce the cost to passengers but also simplify the process for international travel.
From red-list countries entering the UK
The following measures are effective from October 4, 2021 If you have been travelling from a country or territory on the red list in the last 10 days:
England
Before arrival:
take a COVID-19 test – you must take the test in the 3 days before you travel to England
Note: You must do this even if you are fully vaccinated.
On arrival in England:
Note: You must do this even if you are fully vaccinated.
Travelling with children
On arrival in England
Children aged 5 to 17 must quarantine in a managed hotel for 10 full days and take 2 COVID-19 tests.
Children aged 4 or under do not have to take any travel tests but must enter managed quarantine.
Note: Only UK citizens, UK residents, and Irish citizens would be allowed to travel from red-list countries to the UK.
From other countries
The following measures are effective from October 4, 2021 If you have been travelling from a country or territory not on the red list:
Vaccinated travellers
For travellers to England, the new regime enables eligible fully vaccinated passengers (those with NHS vaccines and vaccines from countries with approved vaccination programmes) and eligible under-18s to return from non-red list countries without needing to complete a pre-departure test (PDT) or a Day 8 test or to enter a 10-day self-isolation period.
From later in October, eligible fully vaccinated passengers with an approved vaccine and recognised certificate from a country not on the red list will also be able to replace their Day 2 test with a cheaper lateral flow test, reducing the cost of tests on arrival into England.
Anyone testing positive will need to isolate and take a confirmatory PCR test, at no additional cost, which would be genomically sequenced to help identify new variants.
Non-Vaccinated travellers
Travellers returning from a non-red list country who are not fully vaccinated must:
take a pre-departure Covid-19 test in the three days before travelling to England.
They must also self isolate for 10 days (with the option to Test to Release on Day 5).
take Covid-19 tests on Day 2 and Day 8.
Note: Passengers will, however, need to prove their vaccination status and they will do that either through the NHS COVID Pass available on the main NHS App – not the COVID app – or via the accessible letter, which can be obtained by calling 119 for those without access to smartphones.