This article is reviewed regularly by Wego's editorial team to ensure that the content is up to date & accurate. 
Updated October 2023
The United Kingdom has long been a captivating destination for tourists worldwide, offering diverse landscapes and experiences for all preferences. Welcoming over 80 countries without the need for a visa, travelers from these nations can seamlessly journey into this monarchic realm, where centuries of history effortlessly meld with a vibrant contemporary life, promising awe-inspiring experiences at every turn.
Below, Wego has compiled a comprehensive list of countries, including their restrictions and travel procedures for visiting the UK without requiring a visa.
UK visa-free countries list
The following is a list of countries and territories that can enter the United Kingdom visa-free:
Europe

Andorra
France
Lithuania
San Marino
Austria
Germany
Luxembourg
Seychelles
Belgium
Greece
Malta
Slovakia
Bulgaria
Hungary
Monaco
Slovenia
Croatia
Iceland
Netherlands
Spain
Czech Republic
Ireland
Norway
Sweden
Denmark
Italy
Poland
Switzerland
Estonia
Latvia
Portugal
Vatican City
Finland
Liechtenstein
Romania

The Americas

Antigua and Barbuda
British Virgin Islands (A British Overseas Territory)
Mexico
Saint Vincent and the Grenadines
Argentina
Canada
Nicaragua
Trinidad and Tobago
Bahamas
Chile
Panama
United States
Barbados
Costa Rica
Paraguay
Uruguay
Belize
Grenada
Saint Kitts and Nevis
Brazil
Guatemala
Saint Lucia

Asia

Brunei Darussalam
Japan
Maldives
Hong Kong
Macau
Singapore
Israel
Malaysia
South Korea

Africa

Botswana
Mauritius

Oceania

Australia
Marshall Islands
Palau
Tonga
Federated States of Micronesia
Nauru
Samoa
Tuvalu
Kiribati
New Zealand
Solomon Islands
Citizens from the listed countries can visit the UK for up to six months. However, conducting thorough research regarding your country's specific visa restrictions and allowances in the UK is advisable. You can address any inquiries by visiting the official government website.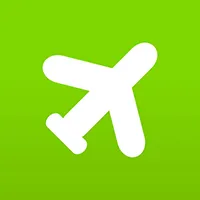 Book Cheap Flights to the UK
UK visa-free countries requirements
Citizens from the mentioned countries can visit the United Kingdom if they meet the standard requirements for a regular visitor visa. These requirements typically include having a passport with a validity of at least six months upon arrival, demonstrating sufficient funds to cover the trip, and providing evidence of plans to leave the UK after the visit, among other criteria.
UK
visa-free countries
for refugees
If a passenger holds an official refugee travel document issued by the United Kingdom, they can enter the UK without needing a visa. However, if they possess any other non-national or refugee travel document, a visa is still required for their visit to the UK.
UK visa waiver countries 2023
The United Kingdom government is updating its visa-free travel policies by implementing the Electronic Travel Authorization (ETA) system. This change may impact countries that were previously exempt from visa requirements, as they may now need to obtain an ETA before traveling to the UK. For additional information, please consult our dedicated article linked below.
[Total:

319

Average:

4.5

]