This article is reviewed regularly by Wego's editorial team to ensure that the content is up to date & accurate.
Updated April 2023
No travel is more fulfilling for the devout than making a visit to the earthly abode of the almighty Allah. Anyone with the willingness and means to do so has the opportunity to refresh their faith and obtain the blessings and forgiveness of their creator through the Umrah, or modest pilgrimage.
Below, we have gathered all the information that you need to book your Umrah package from the UAE for the year 2023.
Umrah from UAE 2023 latest news
Umrah operators anticipate a rise in the cost of Umrah packages as the holy month approaches due to an increase in demand for performing Umrah. During the first two weeks of Ramadan, pilgrims may expect a price hike of around 10 to 15 per cent.
In addition, the operators mentioned that there are presently no age restrictions in place for pilgrims.
The Ministry emphasized the significance of advanced planning and encouraged people to use the 'Nusuk' app to register, which was introduced before the commencement of Ramadan. By using this app, pilgrims can acquire the required permits for Umrah in the holy month. The permits are accessible via the Nusuk website or by downloading the mobile app.
Umrah packages UAE 2023
The government of Saudi Arabia recommends that you enlist the assistance of an approved travel agent in the UAE to obtain your Umrah visa. Furthermore, the Ministry of Hajj and Umrah has announced the possibility for international Umrah seekers to plan their own itineraries electronically through approved platforms.
You can find the list of approved platforms at https://maqam.gds.haj.gov.sa/Home/OTAs
Umrah packages UAE 2023 price
The prices vary depending on which package you choose. However, here are a few estimates to give you an idea of the price range.
Overland travel (average cost)
The current average price is around AED 1,800 to AED 2,000. The costs include three-star accommodation, meals on the bus and a bus fee from Sharjah, Dubai or Al Ain.
Air travel (average cost)
Umrah packages by air cost approximately AED 4,000. The price covers three-star accommodation, airport transfers, visa and flight tickets. Food can be included in the packages at an extra cost. There is also an option to upgrade the accommodation to five-star accommodation with an additional cost based on availability and proximity. Visa costs of AED 700 will be excluded, provided the pilgrims have acquired a valid visa.
Please note that the prices are for the first week of March 2023. They will likely go up as Ramadan approaches.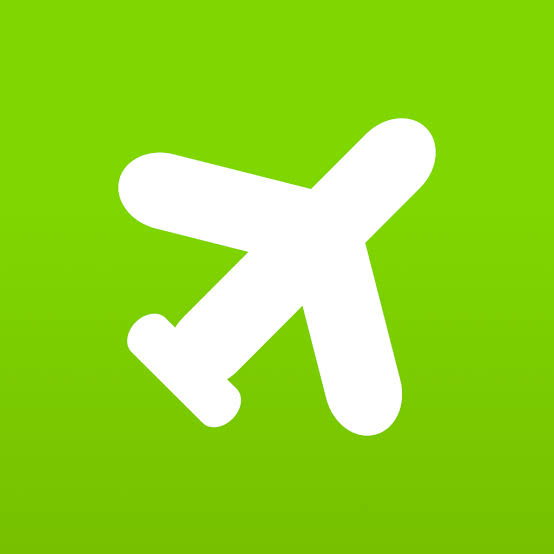 Book cheap flights to Saudi Arabia
Approved Umrah agents in UAE
Here's a list of travel agents approved by the KSA Government for Umrah in the major Emirates of UAE on which you can book your Umrah package:
Dubai
Regal Tours Dubai
Phone number: +971-50-8474-794 | +971 4 2635 888
Al Reayah Hajj & Umrah Dubai
Phone number: +971-55-971-1146 | +971-4 -252-3130
Al Hamar Hajj & Umrah Services Dubai
Phone number: +971-4-396-7711
Abdullah Bin Karam Hajj & Umrah Travels
Phone number: +971-4-228-8575
Abu Dhabi
Abdullah Bin Karam Travel & Tourism
Phone Number: 0097126341902
E-mail: [email protected]
Al-Tawheed Travel & Tourism
Phone Number: 0097126324666
E-mail: [email protected]
Al-Roqn Al Khames Travel
Phone Number: 0097124412244
E-mail: [email protected]
Al-Tayeem Travel
Phone Number: 0097126411008
E-mail: [email protected]
Al Ojoor Travels
Phone Number: 0097165440072
E-mail: [email protected]
Al-Yarmook Travel
Phone Number: 0097126394556
E-mail: [email protected]
Sharjah
Alghary Hajj Umra & Tours
Phone Number: 0097165687117
E-mail: [email protected]
Al Bayan Hajj Umrah Tourism
Phone Number: 00971503005979
E-mail: [email protected]
Altawkul for Haj and Umra and Tourism
Phone Number: 00971507762315
E-mail: [email protected]
Alsalah Travel and Tourism
Phone Number: 0506340069
E-mail: [email protected]
Al Ajoor for Hajj & Umra
Phone Number: 00971503132993
E-mail: [email protected]
Al Sharq Haj & Ummrah Campaign
Phone Number: 00971555715814
E-mail: [email protected]
Ajman
Ajman Haj & Umrah Travel Tours
Phone Number: 0097165632123
E-mail: [email protected]
Al-Buraq Haj & Umrah
Phone Number: 0097165449311
E-mail: [email protected]
Family Travel & Tourism LLC
Phone Number: 0097167400110
E-mail: [email protected]
Al Hedaya Travel & Tours LLC
Phone Number: 0097167485959
E-mail: [email protected]
Quraish Hu Travel and Tourism
Phone Number: 97165624447
E-mail: [email protected]
Al Rashidia Hajj & Umrah
Phone Number: 067470211
E-mail: [email protected]
Al Ain
Hamalat Saif Al Jazeera
Phone Number: 037218174
E-mail: [email protected]
Sadaf Travel & Tourism
Phone Number: 0097137640991
E-mail: [email protected]
The Vacation Travels
Phone Number: 00971555661162
E-mail: [email protected]
Afwaj Travels LLC
Phone Number: 0097137354435
E-mail: [email protected]
Al Sultan Haj & Umra Packages
Phone Number: 037662411
E-mail: [email protected]
Ras Al Khaimah
Barada Travel
Phone number: 072335146
E-mail: [email protected]
[Total:

112

Average:

4.8

]