This article is reviewed regularly by Wego's editorial team to ensure that the content is up to date & accurate.
Updated January 2023
No travel is more fulfilling for the devout than making a visit to the earthly abode of the almighty Allah. Anyone with the willingness and means to do so has the opportunity to refresh their faith and obtain the blessings and forgiveness of their creator through the Umrah or minor pilgrimage.
Below, we have gathered all the information that you need to book your Umrah package from Pakistan this year.
Umrah latest news
According to the latest update from the Ministry of Hajj and Umrah Saudi Arabia, Saudi citizens can now invite their friends to the Kingdom to perform Umrah with the "Personal Visa".
The benefits of the personal visa are the following:
apply for several guests at the same time
enter Saudi Arabia once or multiple times
can be issued for one or multiple trips
perform Umrah and visit the Prophet's mosque
visit religious sites and historical monuments
touristic trips to all Saudi regions and cities
Please note that the Saudi Arabia single entry personal visa is valid for 90 days, and the visitors can stay for 90 days. However, the multiple entry visa is valid for 365 days with a 90-day stay.
Umrah packages 2023 from Pakistan
As per the Saudi Arabia Ministry of Hajj, you can find the list of approved Umrah travel agents in Pakistan listed on the Ministry of Hajj and Umrah's official page to apply for your Umrah visa.
Apart from applying for and securing your Umrah visa, an approved travel agent will offer several types of Umrah packages to suit your needs and budget.
Furthermore, the Ministry of Hajj and Umrah has announced the possibility for international Umrah seekers to plan their own itineraries electronically through approved platforms. You can find the list of approved platforms at https://maqam.gds.haj.gov.sa/Home/OTAs
A typical Umrah package generally consists of a 7 to 14-day trip through the cities of Makkah and Madinah. For a 7-day package, the itinerary consists of a 4-night and 3-night stay in Makkah and Madinah respectively. A 14-day Umrah package typically consists of 8 nights in Makkah and 4 Nights in Madinah.
Additionally, an approved travel agency typically offers individual and group packages. There are also packages where you are required to share a room with fellow pilgrims.
Transportation is also a thing included in a typical Umrah package. Upon arrival at the airport, pilgrims will be transported to their hotels and can easily visit the holy sites accordingly.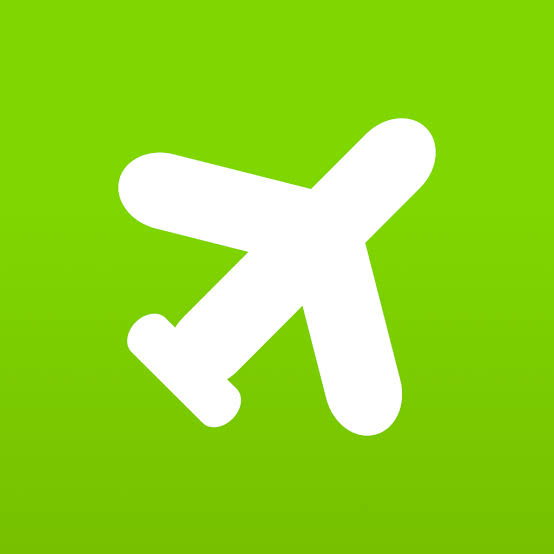 Book cheap flights to Saudi Arabia on Wego now
Umrah packages 2023 price from Pakistan
The Umrah package price from Pakistan depends on the package type. The prices for the package range from 185000 PKR – 359000 PKR depending on the facilities, how many people per room, meals, and transportation class.
Approved Umrah agents in Pakistan
Here's a list of travel agents approved by the KSA Government for Umrah in the major cities of Pakistan on which you can book your Umrah package:
Islamabad
G.F.Q International
Phone Number: 0092512344334
E-mail: [email protected]
Travel Lines and Tour (PVT) LTD.
Phone Number: 0092512270929
E-mail: [email protected]
Al Nasr Travel (PVT) LTD.
Phone Number: 00924236367651
E-mail: [email protected]
Al-Harmain Travel & Tourism Agency
Phone Number: 0092512875363
E-mail: [email protected]
Abeer Travel & Tours
Phone Number: 0092554211979
E-mail: [email protected]
Karwan E-Shakireen Tours (PVT) LTD.
Phone Number: 0092622888774
E-mail: [email protected]
Karachi
Usman Air Travels (Private) LTD
Phone Number: 00922135650500
E-mail: [email protected]
Shahban International Travel
Phone Number: 00922135161010
E-mail: [email protected]
Al-Naeem Travels & Tours
Phone Number: 0092215680818
E-mail: [email protected]
Al-Asad Travel Agency
Phone Number: 00922135314440
E-mail: [email protected]
Hujjaj Travel & Tours PVT LTD.
Phone Number: 00923219295017
E-mail: [email protected]
Al-Huda Travel & Tours
Phone Number: 00922132211175
E-mail: [email protected]
Lahore
Amin Travels PVT LTD Lahore
Phone Number: 35786850
E-mail: [email protected]
Nafees Travels PVT LTD
Phone Number: 009236302435
E-mail: [email protected]
Al-Saboor Travels PVT LTD
Phone Number: 00924235774607
E-mail: [email protected]
Sufa International Travel & Tours PVT LTD.
Phone Number: 00924235761770
E-mail:[email protected]
Rahimia International Travel Tours
Phone Number: 00923216915548
E-mail: [email protected]
Al-Huda Aviation
Phone Number: 00924236292630
E-mail: [email protected]
[Total:

113

Average:

4.8

]