This article is reviewed regularly (on a monthly basis) by Wego's editorial team to ensure that the content is up to date & accurate.
Updated 12 October 2021
The United States of America is a prominent name on the list of countries now open to tourists. Considering the fact that New York and London are two of the biggest business, fashion, as well tourist hubs in the world, it is only understandable that the COVID-19 restrictions have caused inconvenience to many.
Here, we break down the rules you'll have to adhere to while flying from the UK to the USA, as well as from the USA to the UK.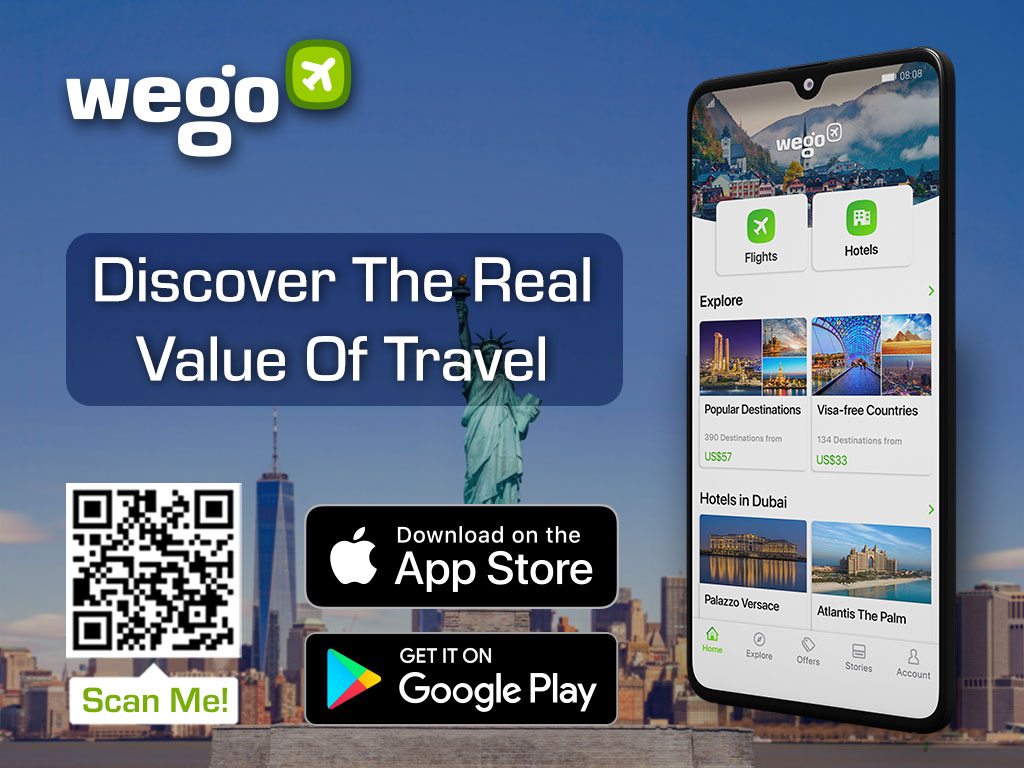 From the US to the UK
Can I travel?
Yes, you can.
The United States is not among the countries classified into the UK's red list. This means fully vaccinated travellers from the US can enter the United Kingdom and will not be required to take a PCR or lateral flow test before travelling to the UK as well as on-arrival quarantine. Furthermore, vaccine certificates issued in the US are fully recognized by the UK authorities.
Testing requirements
As mentioned, fully vaccinated travellers are not required to take a PCR or lateral flow test before travelling to the UK. However, US travellers are required to have booked and paid for a PCR test to be taken two days after arrival. Travellers will also need to complete a passenger locator form.
On the other hand, non-vaccinated US travellers are required to take a PCR or lateral flow/antigen test within three days before departing for England. Travellers must also take a test on or before day two and on or after day eight following their arrival. The test must meet performance standards of ≥97% specificity, ≥80% sensitivity at viral loads above 100,000 copies/ml.
The test certificate must include the following information:
your name, which should match the name on your travel documents

your date of birth or age

the result of the test

the date the test sample was collected or received by the test provider

the name of the test provider and their contact details

confirmation of the device used for the test, or that the test was a PCR test
The results should only be in English, Spanish or French; translations are not accepted. They can be shown in either print or electronic form. Children aged 10 and under do not need to take this test.
There are exemptions for certain jobs as well. England, Scotland, Northern Ireland, and Wales have their own rules regarding these.
Quarantine regulations
If you are not fully vaccinated
On arrival, you need to quarantine for 10 days at your home or the place you're staying. You'll be subject to a second COVID-19 test on or before day two and a third test on or after day eight. The day you arrive counts as day 0.
If planning to stay for less than 10 days, travellers would need to quarantine for the duration of their stay. The day two and day eight tests would only be required if travellers are still in England during that period.
Test to Release will remain an option for unvaccinated passengers to England looking to shorten their quarantine period.
If you are fully vaccinated
You need not undergo quarantine. You must take a COVID-19 PCR test on or before day 2 after you arrive. Children aged 4 and under do not need to take this test. You do not need to quarantine unless the day 2 test result is positive.
Passenger locator form
All arriving and transiting passengers in the UK must fill the passenger locator form online any time in the 48 hours before scheduled arrival.
The form is free to submit.
You'll need:
your passport details or the travel document you'll use when you arrive at the UK border

your travel details, including times and dates

the address where you will stay in the UK

booking reference numbers for any COVID-19 tests you must take after arriving in the UK

the invoice number for your quarantine hotel booking
US regulations for outbound passengers
The CDC doesn't prohibit international travel, but advises travellers, especially unvaccinated travellers, to avoid travel at all costs.  Wearings masks on all flights to, within and from the United States is mandatory.
It asks unvaccinated passengers flying out of the States to take a viral test 1-3 days before their trip, even if not required by the destination country.
Are flights available?
Yes, flights to the UK departing from New York, Chicago, San Francisco, Los Angeles, Detroit and Houston can now be booked easily.
American Airlines, United Airlines, Air Canada, Virgin Atlantic, Delta Airlines are only some of the airlines covering the US-UK routes.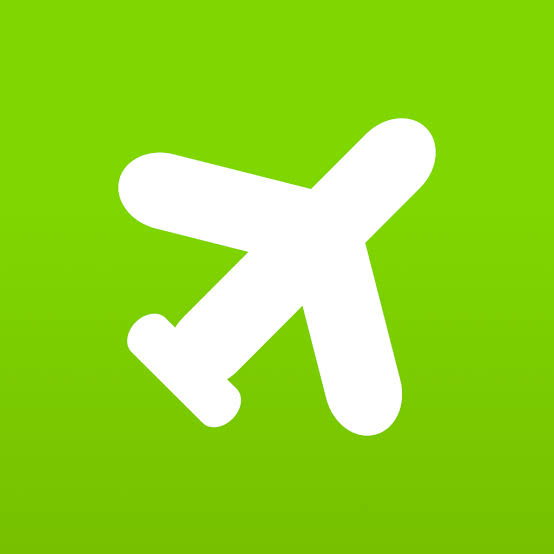 Book cheap flights to the United Kingdom now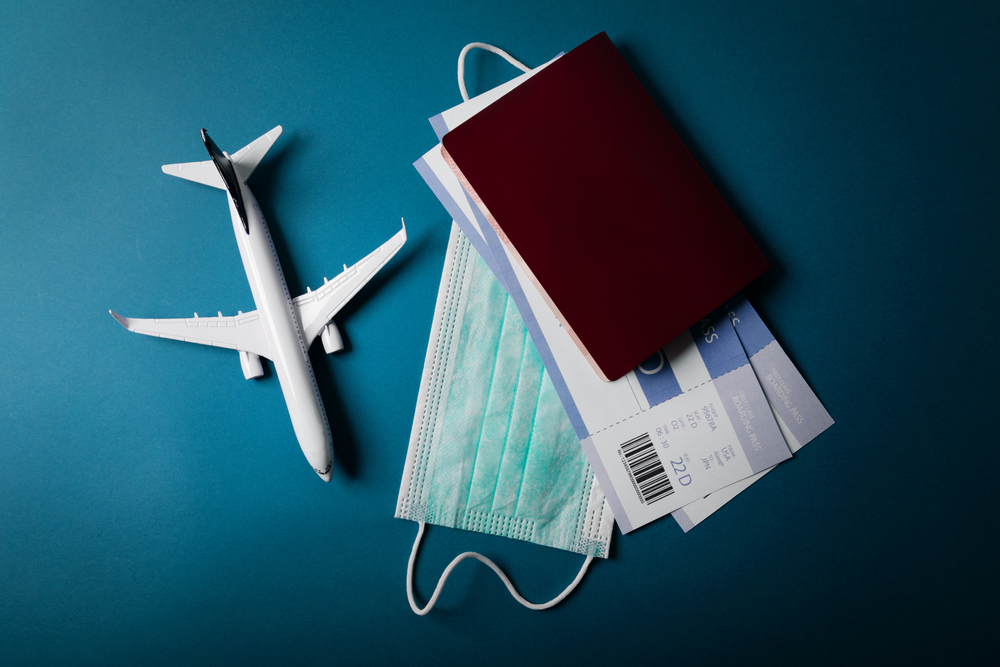 From the UK to the US
Can I travel?
In most cases, no.
The USA has included the UK in the list of countries from where entry is prohibited. This means you won't be able to travel to the USA from the UK unless you fall in any of the exempt categories.
Exempt categories
Only a select few categories of individuals have been excluded from this suspension, so they can still travel to the States. These are the exempted groups:
U.S. citizens;
lawful permanent residents;
spouses and minor children of U.S. citizens or lawful permanent residents;
parents or legal guardians of a U.S. citizen or lawful permanent resident unmarried minor child;
siblings of a U.S. citizen or lawful permanent resident child, provided both are unmarried and under the age of 21;
air and sea crewmembers;
U.S. noncitizen nationals (not applicable to Proclamations 9984 (China) and 9992(Iran));
diplomats;
any noncitizen who is a member of the U.S. Armed Forces and any noncitizen who is a spouse or child of a member of the U.S. Armed Forces;
certain U.S. Government invitees for the purpose of the containment or mitigation of COVID-19 (including Educational Commission for Foreign Medical Graduates (ECFMG) J visa program participants); and;
certain travelers whose entry would be in the national interest, as determined by the Secretary of State, the Secretary of Homeland Security, or their designees.
Testing requirements
Before arriving in the USA, all passengers, including fully vaccinated travellers, need to get tested within the 3 days preceding the date of travel and carry the negative test certificate.
Passengers must be tested with a viral test that could be either an antigen test or a nucleic acid amplification test (NAAT). Rapid tests are also acceptable as long as they are viral tests. This includes:
reverse transcription polymerase chain reaction (RT-PCR)
reverse transcription loop-mediated isothermal amplification (RT-LAMP)
transcription-mediated amplification (TMA)
nicking enzyme amplification reaction (NEAR)
helicase-dependent amplification (HDA)
A test result must be in the form of written documentation, either on printed paper or as an electronic copy.
The documentation must include:
Type of test (indicating it is a NAAT or antigen test)
The entity issuing the result (e.g. laboratory, healthcare entity, or telehealth service)
Specimen collection date. A negative test result must show the specimen was collected within the 3 days before the flight. A positive test result for documentation of recovery from COVID-19 must show the specimen was collected within the 3 months before the flight.
Information that identifies the person (full name plus at least one other identifier such as date of birth or passport number)
Test Result
The result can be in a language other than English as long as the airline or aircraft operator is able to confirm the test result and review other required information.
Those who have recovered from the coronavirus in the 3 months preceding travel do not need to get tested. However, they will be asked to present the documentation of recovery, that is:
proof of a recent positive viral test, and
a letter from your healthcare provider or a public health official stating that you were cleared to travel
Passengers will also have to sign an attestation in regards to the test report. This attention has to be submitted to the airline before embarkation.
Quarantine regulations
Unvaccinated passengers need to self-quarantine at home for a week. They should take a viral test between 3 to day 5 of arrival,
Even if you test negative, stay home and self-quarantine for the full 7 days.
If your test is positive, isolate yourself to protect others from getting infected.
If you don't get tested, stay home and self-quarantine for 10 days after travel.
Avoid being around people who are at increased risk for severe illness for 14 days, whether you get tested or not.
Fully vaccinated passengers, on the other hand, need not quarantine. However, they too are required to take a viral test between 3 to day 5 of arrival, and if tested positive, stay in quarantine for a week.
Note that you'll be considered fully vaccinated only if you have completed two weeks from receiving the final dose of your vaccine regimen. If less than 15 days have passed, then you'll be classified as an unvaccinated passenger and will be subject to quarantine.
All arrivals, irrespective of vaccination status, should self-monitor for COVID-19 symptoms and isolate/get tested if they develop symptoms. Remember that state and local recommendations/laws are also in play, so make sure you are aware of those.
UK regulations for outbound passengers
The UK government advises limiting travel to essential reasons only but doesn't enforce any restrictions on leisure holidays. However, wearing masks on flights from England and Scotland is non-negotiable.
You are no longer required to fill the international travel declaration form to travel abroad from England.
Are flights available?
Yes, flights to the USA departing from London, Manchester, Edinburgh, Glasgow, Belfast and Cardiff can now be booked conveniently.
British Airways, Aer Lingus, Lufthansa, Air France and Swiss International are only some of the airlines covering the UK-US routes.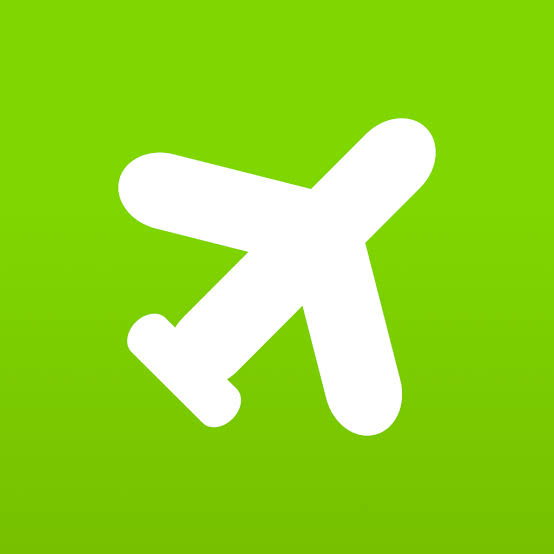 Book cheap flights to the United States now