This article is reviewed regularly (on a monthly basis) by Wego's editorial team to ensure that the content is up to date & accurate.
Last updated 27 May 2021
More than a year into the pandemic, the coronavirus is still plaguing Devabhoomi, amidst a shortage of vaccines and medical supplies. As the caseload increases relentlessly despite strict restrictions, the government has no choice but to extend the curfew.
Here's everything you need to know about this lockdown: what's open, what's not, and who's exempted.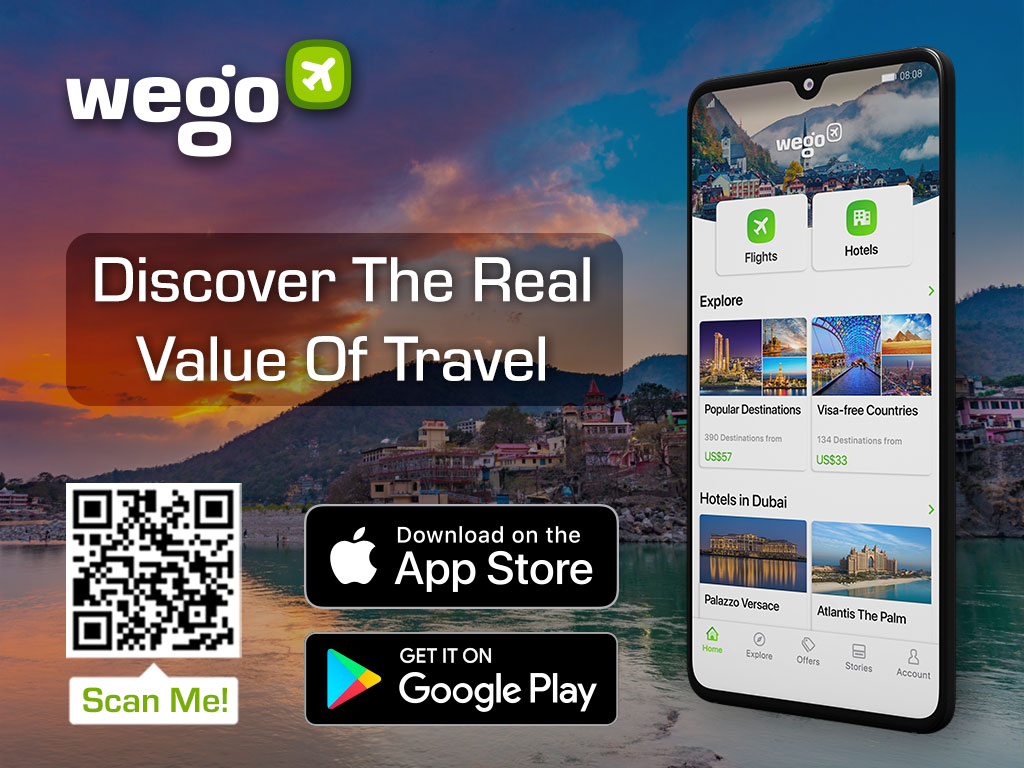 Uttarakhand lockdown
The lockdown-like restrictions imposed across Uttarakhand and Dehradun to contain the surge in COVID-19 cases have been extended till June 1, 2021, as announced by Uttarakhand government's spokesperson and Cabinet Minister Subodh Uniyal.
Only essential services will be allowed during this period.
The Uttarakhand govt extended the COVID-19 curfew in the state till 1 June. Shops selling essential commodities will remain open between 8am and 11am.
Follow for LIVE updates on #COVID19: https://t.co/phEAh0Phqk

— The Quint (@TheQuint) May 24, 2021
What is open?
Vegetable shops, milk booths, bakeries, meat and fish shops, and other essentials' stores will be allowed to operate every day from 8 AM till 11 AM.
Industries, construction work and other essential services like medical shops and petrol pumps can function throughout the day.
Marriages and funerals will be limited to 20 people.
Departments providing essential services will function with only 50% workforce during the lockdown.
On May 28, the public will be free to travel between 8 am and 12 noon for the purchase of essential commodities.
What is closed to visitors/attendees?
The government has ordered the following to keep their doors shut until further orders-
All stores selling non-essential commodities
Schools, degree colleges, institutes and coaching centres
Shopping malls and market complexes
Theatre, cinema halls and auditoriums
Gyms
Assembly halls
Bars and liquor shops
Religious places and places of worship
Social, political and religious gatherings will not be entertained in containment and micro-containment areas.
Who can move?
Media personnel can move around the cities during the lockdown, provided they carry valid IDs with them.
Citizens aged 18 to 44 can visit the vaccination centres after they produce documents showing their registration.
Can you travel to/from Uttarakhand during the lockdown?
There will be no restrictions on inter and intra-state passenger and goods movement. All goods vehicles can operate unhindered.
It is mandatory for all passengers to carry RT-PCR negative report from an ICMR accredited lab, done within the last 72 hours. Those coming from Maharashtra, Kerala, Punjab, Karnataka, Chhattisgarh, Madhya Pradesh, Tamil Nadu, Gujarat, Haryana, Uttar Pradesh, Delhi & Rajasthan will have to additionally undergo a second test after arrival in Uttarakhand, free of charge.
All travellers entering the state must register themselves here and download the Aarogya Setu app.
People of Uttarakhand coming from outside will have to undergo seven-day isolation.
Will Uttarakhand lockdown be extended?
The end of this lockdown is contingent on its positive outcome.
If the current rise in cases continues, a further extension of the curfew may become inevitable. In that case, the vegetable markets may be shifted from the narrower streets to the main road, so as to avoid congestion.
What is the Uttarakhand e-Pass and who needs it?
With a curfew being imposed across almost the entire state, the government is issuing e-Passes to those who are engaged in providing essential services like health, manufacturing, transport, storage, shops, banking, media persons.
To apply for the Uttarakhand e-Pass, simply visit the portal, enter the details asked and submit valid supporting documents.