This article is reviewed regularly (on a monthly basis) by Wego's editorial team to ensure that the content is up to date & accurate. 
Updated 19 July 2021
After getting jabbed twice with a COVID-19 vaccine, it is only natural for travellers to get exploring once again. Thankfully, many countries, including those in Europe, are opening their gates for those who have been fully immunized.
Keep reading to know where vaccinated tourists can travel to in Europe.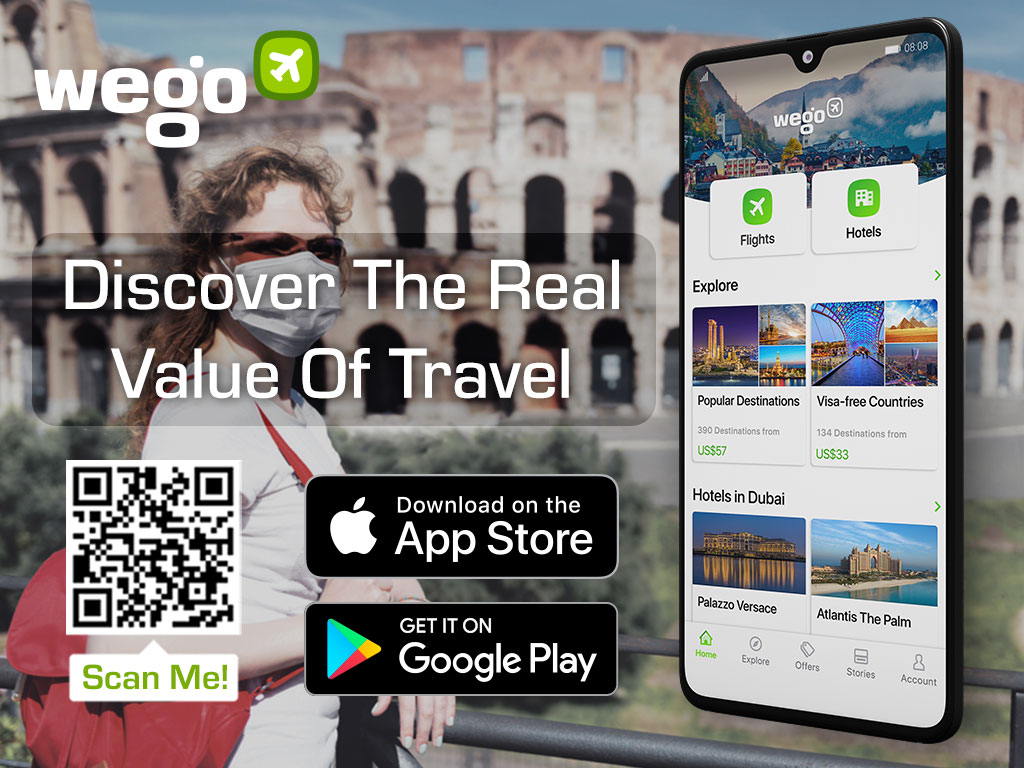 EU Vaccine passport
The EU has approved the deployment of the EU Digital COVID Certificate (previously called the Digital Green Certificate) which would facilitate entry of foreign tourists into the continent and safe movement within. It will be issued to not only citizens and residents of the EU, but to all those who have the right to travel to the other Member States.
The EU Digital COVID Certificate will be valid in all EU Member States and open for Iceland, Liechtenstein, Norway as well as Switzerland.
As of now, seven member states of the EU have decided to connect to the gateway and started issuing the first EU certificates. These countries are
Bulgaria
Czechia
Denmark
Germany
Greece
Croatia
Poland
Other countries have opted to wait until certain and functions have been deployed nationwide.
Accepted vaccines
The EU vaccine passport only approves of the four EMA-approved vaccines, that is Pfizer, Moderna, Johnson & Johnson, and AstraZeneca, as well as the Sinopharm vaccine.
The following sixteen countries also allow Covishield-vaccinated travellers:
Austria, Belgium, Bulgaria, Finland, France, Germany, Greece, Hungary, Iceland, Ireland, Latvia, Netherlands, Slovenia, Spain, Sweden, and Switzerland.
Countries open for vaccinated tourists
After about a year-long hiatus in their tourism sectors, several European countries are now opening to international visitors again.
France
The City of Lights is once again open to travellers as the country has resumed international travel to fully vaccinated tourists from around the globe from 9 June.
Barring passengers from the red list countries, vaccinated people can now fly to France without any essential reason. All eligible passengers are exempt from quarantine. However, if they're travelling from an orange country, they'll have to present a negative test certificate.
Recognized vaccines: Pfizer, Moderna, Johnson & Johnson, and AstraZeneca
Spain
If you fall into certain exempted groups and are travelling to Spain from a country deemed high risk, you can use your vaccination certificate to skip the otherwise mandatory quarantine.
Recognized vaccines: all vaccine approved by the WHO and the EMA
Greece
The Mediterranean beauty is open for tourists from about 50 countries, including all the EU states, the US, the UK, the UAE, Saudi Arabia, Qatar, Kuwait, and Bahrain.
All visitors are exempt from quarantine. But if you're fully vaccinated, you won't to take a COVID-19 test either.
Recognized vaccines: Pfizer, Moderna, AstraZeneca, Novavax, Johnson & Johnson, Sinovac, Sputnik V, Casino Biologics, and Sinopharm
Cyprus
The natural beauty at the island awaits all vaccinated tourists, from 25 May.
Cyprus has a traffic light system in place. However, vaccinated travellers are exempt from the restrictions, regardless of the status of the country they're arriving from.
Moreover, unlike many other countries, Cyprus considers passengers "fully vaccinated" as soon as they receive their last dose of a COVID-19 vaccine. However, you'll have to wait for 2 weeks if you have taken the Janssen jab.
Recognized vaccines: all vaccines approved by the EMA, Sputnik V and Sinopharm
Germany
The stunning ports of Hamburg are now open to fully vaccinated travellers.
The German Government has decided to allow vaccinated travellers to skip testing and quarantine requirements when entering the country, except for those coming from a country with a high risk of COVID-19 or from areas where the virus mutations are highly prevalent.
Recognized vaccines: all vaccines approved by the EMA