This article is reviewed regularly (on a monthly basis) by Wego's editorial team to ensure that the content is up to date & accurate. 
Updated 16 August 2021
The Kuwaiti Ministry of Health is now issuing vaccine certificates to Kuwaiti residents who have been fully or partially vaccinated. The issuance of the Kuwait vaccine certificate is also done via the government's Immune app which serves as the country's vaccine passport.   
For Kuwaitis who have been fully or partially vaccinated, here is how to download your COVID-19 vaccine certificate.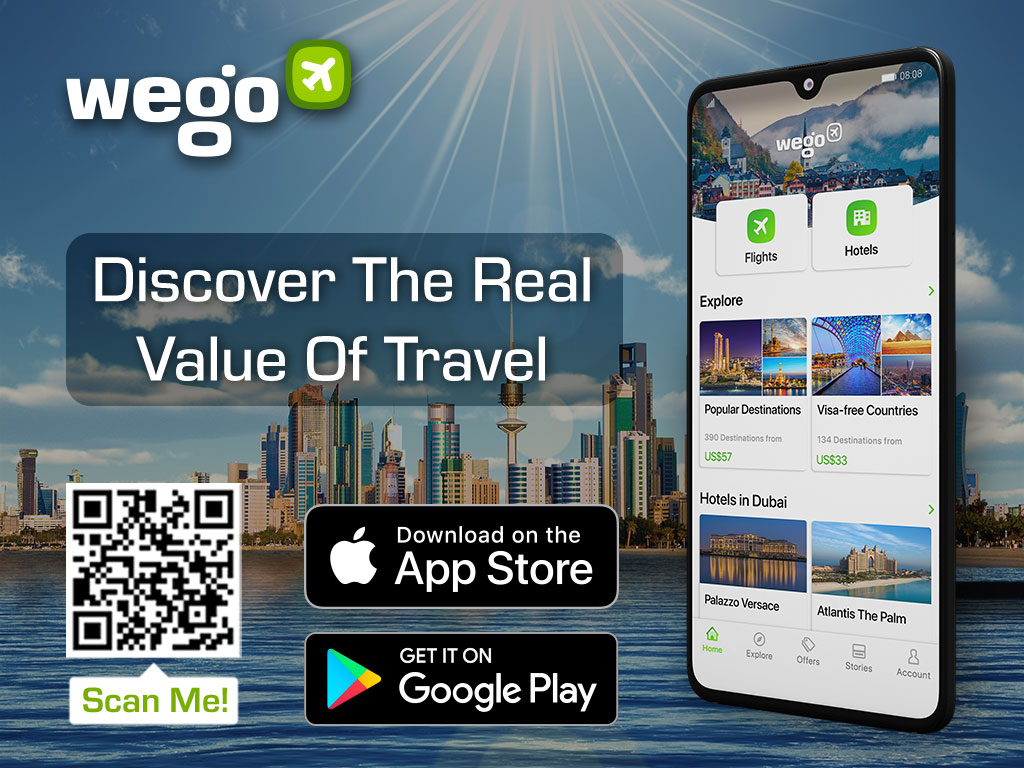 How do I obtain my COVID-19 vaccine certificate?
If you have taken either the first or second dose of your vaccination, the Ministry of Health will provide you with your vaccine certificate accordingly through the Immune app (Android, iOS). 
In addition to Immune app, the Kuwaiti government has also added vaccination data to the national ID system, Kuwait Mobile ID.
Vaccine certificate color code
The vaccine certificate on Immune app and Kuwait ID will show different status of vaccination and/or COVID-19 recovery. The color code determines whether the resident can enter some public places.
Green: Those who have taken both doses and more than 14 days have elapsed since the second dose. Green status owner can have free access to public venues such as theaters, malls, restaurants, gyms, and so on. 
Orange:
Individuals who have taken the first jab

Individuals who taken both doses, but 14 days have yet to pass since the second dose

Individuals who have recovered from COVID-19; the orange status will show up 90 days after the quarantine period.
Orange status owner can also enter public venues such as theaters, malls, restaurants, gyms, and so on. 
Red:
Individuals

who have yet to be vaccinated

Individuals who are infected with COVID-19 and have not finished the 10-day quarantine period.
Entry into the below is allowed for those whose status appears in both green and orange as per Kuwait Mobile ID and Immune applications:

Malls
Restaurants and cafes
Theaters, cinemas, and cultural centers
Gyms and beauty salons#CGCKuwait pic.twitter.com/tfAjtjdiha

— مركز التواصل الحكومي (@CGCKuwait) June 24, 2021
How to verify vaccine certificate issued abroad
Yes, you can. The Ministry of Health is accepting the vaccination documents issued abroad to be registered and validated by the Public Health Department. Register your vaccination document by following the steps below. 
Visit the

official online portal

to start your registration and enter the required information. 

You will be asked to provide your Civil ID and a valid email address

A verification code will be sent to your email address

Submit the verification code to validate your email and you then will be taken to the registration page

Fill in the required fields

Select the vaccination option that applies to you (first, second, first and second)

After entering the type of vaccine, batch number and date of administration, you may upload your vaccine document. Note that the vaccine certificate must contain a QR code

After ensuring all the provided information is accurate, submit your data for further processing. It will take three working days for the Public Health Department to verify and send the status of approval of your submitted document

If approved, you may proceed to download the Immune App and install it on your device
If you arrive from abroad and your Immune status is Green, you may proceed home and serve quarantine. Travellers with Red status will be required to undergo institutional quarantine.