This article is reviewed regularly (on a monthly basis) by Wego's editorial team to ensure that the content is up to date & accurate.
Updated 5 March 2021
With the national vaccination program being underway in the UAE and countless other countries, travellers have already started thinking about their next vacation. While vaccination will definitely hedge tourists from getting sick from the COVID themselves, should it entitle them to quarantine-related exemptions and privileges has become a polarizing question.
Should vaccination and exemption from quarantine go hand-in-hand? What exemptions are available for vaccinated people? Which countries are allowing vaccinated travellers to avoid quarantine?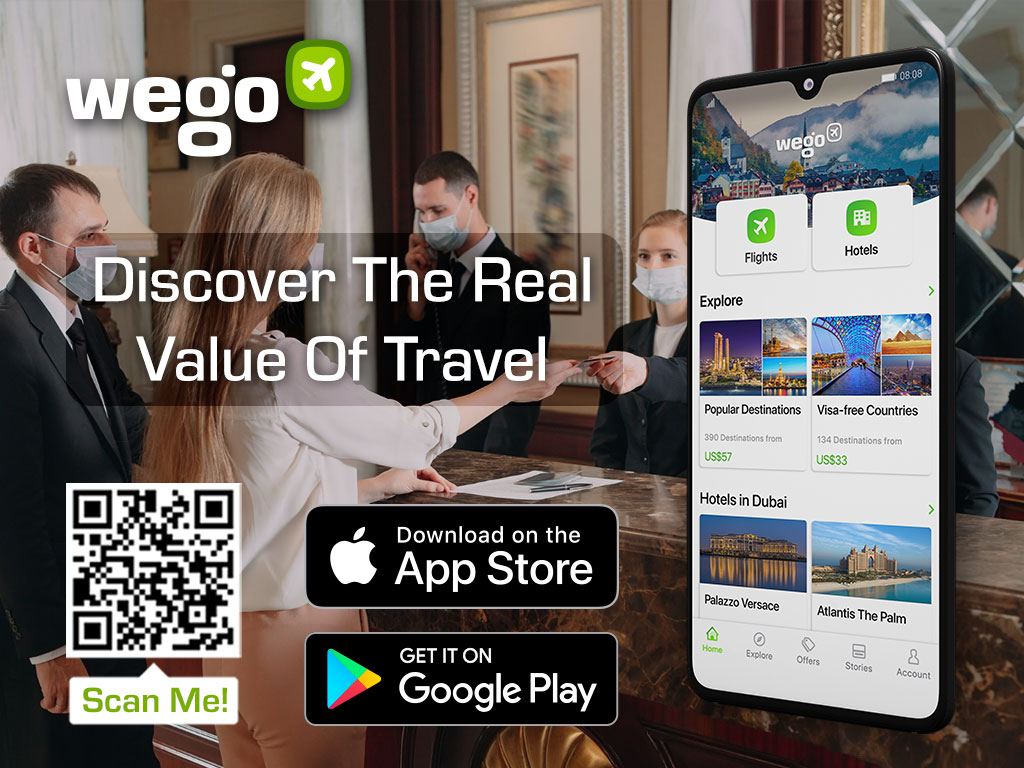 Do I need to quarantine even after getting vaccinated?
Should you? Definitely yes. Do you really need to? Science is yet to find out.
Although research is being conducted at length, scientists haven't found evidence that confirms mucosal immunity. In layman's terms, scientists can't say for sure that vaccinated individuals can't transmit the virus to others. Someone who has taken the jab can still be a carrier, even though he himself doesn't get sick from it.
That's why, if you have been exposed to the coronavirus after being vaccinated, it's advisable from a public health point of view that you quarantine yourself for at least 10 days or take the COVID-19 test after 7 days. If you're living or usually come in close contact with vulnerable, unvaccinated individuals, it's best to isolate for 14 days.
The Centre for Disease Control and Prevention (CDC) in the US has laid down three criteria to be met for vaccinated individuals to consider not quarantining:
Having received the only/last dose of your vaccine at least two weeks ago
Being within three months of the only/last dose of a vaccine
Remaining asymptomatic since your current COVID-19 exposure
However, keep in mind, that this recommendation has not been implemented in the UAE. Vaccinated persons cannot dodge the quarantine without the approval of the regulatory authorities.
Protocols in Abu Dhabi for vaccinated people
Those who have been vaccinated as part of the national vaccination program or the clinical trials of COVID vaccines in the UAE will be marked with an 'E' or a star on their Al Hosn app, respectively. Such individuals will be eligible for certain exemptions in quarantine.
If they are exposed to the coronavirus, they'll need to isolate themselves only for 5 days. On day 4, they can take the PCR test, and if confirmed negative, they can end the quarantine.
Moreover, if they are returning to Abu Dhabi from a green country, they will be allowed to skip the quarantine altogether.
Abu Dhabi Emergency, Crisis and Disasters Committee and Department of Health have approved screening protocols in Abu Dhabi for those vaccinated as part of the national vaccination programmes and volunteers in clinical trials of Covid-19 vaccines, effective 17 January. pic.twitter.com/QnluGvDGKl

— مكتب أبوظبي الإعلامي (@admediaoffice) January 17, 2021
Where can I travel without quarantine after getting vaccinated?
To give a boost to their stagnated travel industries, several countries are granting exemptions to vaccinated visitors. You only need to present your vaccination certificate here to be able to skip the mandatory quarantine period.
Europe
Forgoing the quarantine rules, Estonia and Slovenia are now welcoming vaccinated tourists from all over the world, while Romania and Lithuania have lifted their restrictions only for the otherwise green-listed countries.
At the heart of Europe, Poland too has waived its 10-day quarantine mandate for vaccinated travellers from European Union countries, Iceland, Liechtenstein, Norway, Switzerland, Georgia, Japan, Canada, New Zealand, Thailand, South Korea, Tunisia, and Australia.
In Iceland, vaccinated passengers from European Union countries, as well as Liechtenstein, Norway and Switzerland are allowed to skip quarantine and head to the fjords straightaway.
Asia
People who have been vaccinated can travel to Georgia, irrespective of country of departure, and can explore the underrated beauty of this country without having to isolate for two weeks.
Two of the most popular travel destinations in Asia, Thailand and Singapore too, are planning to allow international travellers who have been fully vaccinated without the mandatory quarantine.
Middle East
In and around the Mediterranean Sea, two countries- Cyprus and Lebanon, have eased their restrictions for fully vaccinated travellers.
However, note that the Lebanese authorities still require a negative COVID-19 certificate on arrival as an extra-precaustion, whereas in Cyprus, quarantine exemption will be given to visitors from the countries on its green list only.
Africa
The paradise islands of the Seychelles are now open to tourists from all countries who have received both the doses of their COVID vaccine, although you'll also need to show a negative COVID-19 PCR certificate.
North America
The US state of Hawaii is currently working on its vaccine passport system which will soon allow travellers to travel intra and inter-island without any quarantine period.