This article is reviewed regularly by Wego's editorial team to ensure that the content is up to date & accurate. 
Updated 28 September 2021
With more and more countries opening up their borders to vaccinated travellers, a growing number of countries are considering implementing safe passages for vaccinated travellers in an effort to restart international travel. 
The latest iteration of such an undertaking is a scheme dubbed 'the vaccine bubble' which may just be the next big thing as both travellers and destinations alike scramble to find ways of regaining their freedom of movement and travel.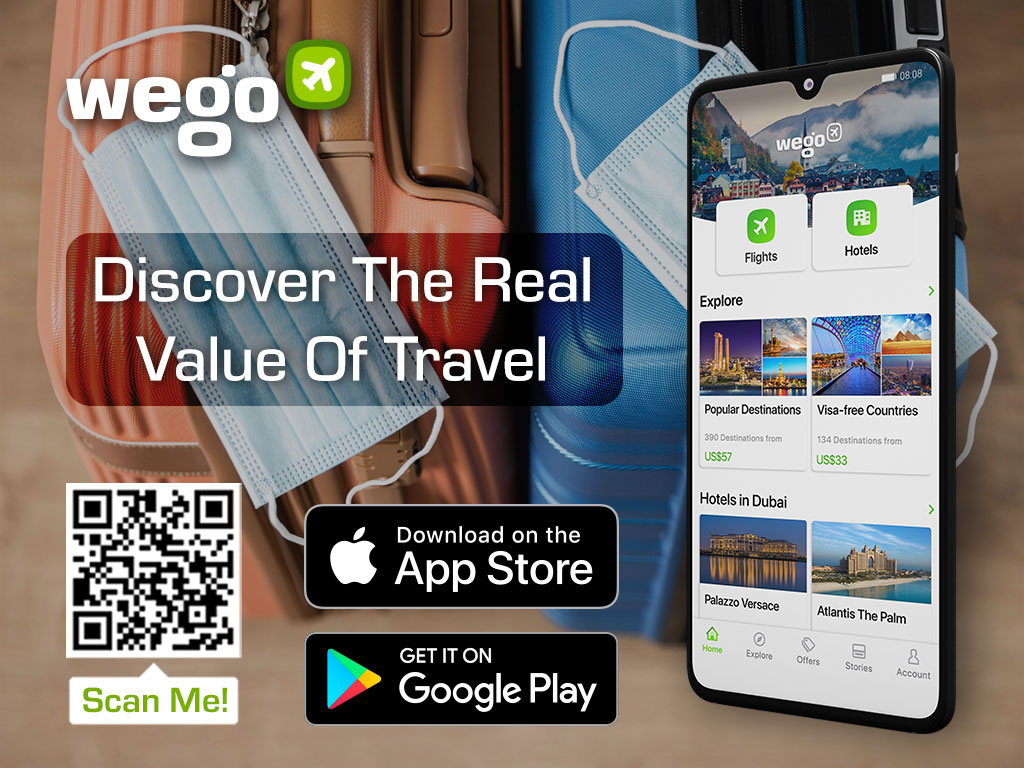 Here's all you need to know about the so-called vaccine bubbles.
Vaccine bubble explained
In the context of international travel, a vaccine bubble allows fully vaccinated travellers to travel and visit certain destinations without being subjected to on-arrival quarantine. It's essentially a travel bubble with the added requirement of vaccination against COVID-19 effectively granting free movement to travellers.    
A vaccine bubble can also mean a place where all the individuals present have been vaccinated against the coronavirus.
In the case of Hong Kong, places that are officially designated as vaccine bubbles include restaurants, bars, karaoke lounges and other public venues. For participating venues, social distancing measures can officially be relaxed and are allowed extended operating hours.
In Philippines, the proposed vaccine bubble or "bakuna bubble" by the government is solution to allow vaccinated individuals greater mobility without compromising the health and safety of the public. By giving them privileges not given to the unvaccinated residents; such as entry to indoor public venues and access to salons, spas, gyms and indoor dining, among others. Although not yet implemented, the proposed vaccine bubble is to ease Covid-19 restrictions among fully-vaccinated individuals by allowing them to engage in non-essential activities.
Verifying vaccinated travellers
The most common method of verifying whether or not a traveller has been fully inoculated is by utilizing the vaccine passport. The digital app works by producing a scannable QR code pertaining to the traveller's COVID credentials such as vaccination status, latest test result, and COVID recovery status for those who had recovered from the infection. Upon scanning, said digital credentials will allow you to gain admittance to foreign countries, destinations, and venues previously off-limits due to the pandemic.
Countries implementing vaccine bubble
As of yet, the vaccine bubble is still very much in its infancy. However, there have been reports of countries and destinations adopting or planning to adopt the vaccine bubble arrangements.
Australia – Singapore
According to the Australian Minister for Trade, Tourism and Investment Dan Tehan, the planned travel and vaccine bubble between Singapore and Australia is more likely to happen towards the end of 2021. Among others, the planned vaccine bubble will involve quarantine-free travel by way of mutual recognition of health and vaccination certificates. Australia is also in talks to set up quarantine-free travel bubbles with the UK, US, Japan, South Korea, and Pacific islands such as Fiji for the fully vaccinated.
Bahrain – the UAE
Bahrain and the UAE have established a vaccine bubble allowing vaccinated travellers from both countries to travel between them starting from the first day of Eid al-Fitr. Vaccinated travelers will be exempted from having to serve quarantine upon arrival but will still have to abide by the prevailing precautionary measures at the destination.
To verify their vaccination status, travellers will be required to show their credentials through the approved applications or certificates issued by both countries. The AlHosn app in the UAE and the BeAware app in Bahrain.
Bali – countries with high vaccination rates
The Indonesian island-paradise of Bali is proposing the establishment of a travel bubble with countries that have mass vaccinated their population. Officials said that they are in the final stages of approving the vaccine corridor and preparations extend to prioritizing the inoculation of tourism workers in a bid to boost the confidence of international travellers.
Kuwait – the UAE
Kuwait and the UAE are in talks of establishing a bilateral vaccine bubble that will allow a "safe" travel passage between the two countries for people who have received the COVID-19 vaccine, for ease of movement between the two countries. As of yet, no details regarding dates or timeline have emerged.
The UAE – Greece, Seychelles, Serbia, Italy
The UAE has set up vaccine bubbles with Greece, Seychelles, Serbia and Italy. The safe travel bubbles are meant for travellers who have been fully vaccinated against COVID-19. The arrangement signifies the mutual recognition of vaccination certificates issued by their respective health authorities and will allow travellers to enjoy trips without managed isolation.
The UAE – the Maldives
A possible vaccine bubble between the UAE and the Maldives is purportedly in the works. Although no official dates have been revealed, it is hoped that the travel corridor will be established in early June. Fully vaccinated travellers from both countries should be able to take advantage of the arrangement once it's been officially implemented. We will keep this section updated as new details emerge.
St. Kitts & Nevis – vaccinated travellers
The authorities of St. Kitts & Nevis have recently announced that the islands will only accept fully vaccinated travellers henceforth. All vaccinated travellers from any country are welcome to visit with the exceptions of Brazil, South Africa, India and the UK.
A traveler is considered fully vaccinated when two weeks have passed since receiving their second dose of a two-dose vaccine series (Pfizer/BioNTech, Moderna or AstraZeneca/Oxford) or two weeks after they have received a single dose vaccine (Johnson + Johnson). The traveler's official COVID-19 Vaccination Record Card will be accepted as proof.
South Korea – Saipan
The governments of South Korea and the Commonwealth of the Northern Mariana Islands have officially established a travel bubble between the two nations aimed at boosting tourism to the Pacific territory.
The travel bubble will allow fully vaccinated nationals, foreign nationals and permanent residents to travel between the two countries provided they have received their final COVID-19 vaccine dose at least two weeks prior to departure and present a negative COVID-19 test acquired within the previous three days. The vaccine must also be approved by both governments, with Pfizer, Moderna, Janssen and AstraZeneca all acceptable.
Mauritius – vaccinated travellers
Mauritius' borders are now open to international travellers for the first time in 16 months. Fully vaccinated visitors may opt to stay in any of the available 14 'resort bubbles' where they will be allowed to immerse in all the offered facilities including the pool and explore the beaches. These hotels are already listed on the Mauritius Tourism website for visitors to choose from when they book their stay.
Vaccinated guests won't be able to leave the resort and will have to remain in these bubbles for a 14-day quarantine period. Those staying longer than two weeks will be able to explore the rest of the island after negative PCR tests.
Visitors to Mauritius must undergo a PCR test between five and seven days before departure and a negative result is required to enter the island. Vaccinated travellers will also have to have a PCR test on arrival at the airport, on day seven and then 14 of their holiday.
Japan – numerous countries
The Japanese government is now accepting applications for vaccine passports for fully vaccinated residents planning on travelling abroad. The Japanese government has reportedly established vaccine bubbles with numerous countries, namely Austria, Bulgaria, Italy, Poland, and Turkey. More countries are expected to accept the Japanese vaccine certification as a requirement for quarantine exemption. South Korea and Estonia are among the next in line pending negotiations.    
Singapore – numerous countries
The government of Singapore is now allowing entry to all Countries Under the Green/Fast Lane arrangement and Air Travel Pass. The Vaccinated Travel Lanes (VTL) are allowing travellers from Germany and Brunei to enter Singapore without serving a stay-home notice. Entry is allowed for short term business visits and short term social visits. Countries coming under this category include Brunei, Hong Kong, Macao, Mainland China (excluding Jiangsu province), New Zealand and Taiwan