This article is reviewed regularly (on a monthly basis) by Wego's editorial team to ensure that the content is up to date & accurate.
Updated 15 September 2021
Since the very first vaccines against COVID-19 were approved around late 2020, vaccine certificates have been constantly discussed by academics, bureaucrats, and health experts as a possible way to curb the virus and for easy movement.
The age of the vaccine certificate is inevitably at hand, and several countries worldwide have already released vaccine passports and certificates of their own, enabling greater freedom of movement and entry for vaccinated people.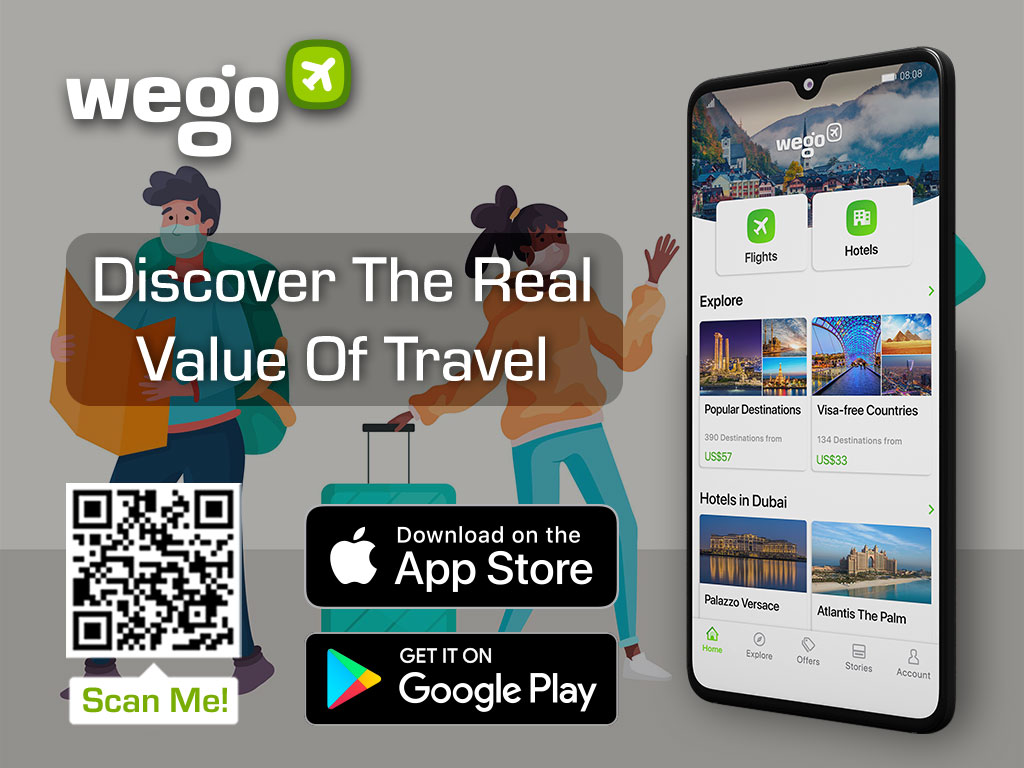 So what is a vaccine certificate? What are its potential benefits, and is it mandatory to have one? Where and how they are being implemented currently? Here we break down everything you need to know about vaccine certificates. 
What is a vaccine certificate?
A COVID-19 vaccine certificate is a document issued by the government that assures the beneficiary of the vaccination, type of COVID-19 vaccine used, and date of vaccine administration. It also is evidence for the citizen to prove to any entities that may require proof of immunisation, especially in case of travel. 
What are the benefits of a vaccine certificate? 
With many social and public places opening up across the world with regulations and restrictions on unvaccinated citizens, vaccination certificates are bound to become irreplaceable for travel or entry.
Travel necessity
There are countries currently requiring their citizens to have been fully vaccinated prior to embarking on international travels. Additionally, visitors to some of these countries are also required to produce proof of vaccination to enter.
Several countries, such as the ones mentioned below, have made vaccination mandatory for air travel:
Saudi Arabia

– Saudi Arabian residents can only fly to 

permitted countries

 provided they have received the full doses of 

government-approved vaccines

. Conversely, tourists looking to enter the country also need to be 

fully vaccinated

 with Saudi-approved vaccines.

Kuwait

 – Kuwait is also banning unvaccinated residents from travelling internationally. Only pregnant women, children and those with medical conditions will be exempted. 

Pakistan

– The country's Civil Aviation Authority has stated that 

vaccine certificate

 is mandatory for air travel as part of the authorities' efforts to curb the spread of the coronavirus pandemic.

The Caribbeans- 

St. Kitts & Nevis has effectively shut out non-vaccinated travellers from entering its borders by implementing a fully-vaccinated tourist policy only. The same restrictions also apply to visitors to Grenada.

United Arab Emirates- 

Travellers from 

previously banned countries 

who have received both doses of a 

WHO-approved vaccine

 can fly to the emirates.
Hassle-free travel
Although all governments adopt no universal consensus regarding the role of COVID vaccination in global travelling, several countries have effectively relaxed entry rules and requirements for fully vaccinated travellers. Countries across the globe have opened their borders for fully vaccinated travellers, even allowing them to bypass quarantine and testing requirements.
When travelling, individuals with vaccine certificates currently benefit from the omission and exemption of quarantine obligations and sometimes even the requirements for on-arrival tests. In the absence of proof of vaccination, you may have to prepare yourself to comply with significantly stricter measures than those able to produce vaccine certificates.
In short, eliminating quarantine or test obligation brought about by procuring a vaccine certificate will better facilitate entry and enhance the quality and the condition of your stay at your travel destination.
Entry into venues
Most countries will likely allow entry to certain public places for only vaccinated individuals in the future. Several countries have already begun implementing this scheme, sealing doors for unvaccinated people at public events and entertainment venues such as nightclubs, bars, live events, concerts, music festivals, and other social places. 
How are vaccine certificates being implemented in different countries?
Despite the absence of a universally recognised COVID-19 vaccine certificate, several countries worldwide have released authentic vaccine certificates of their own. Let's take a look at some prominent ones. 
The European Union
The EU has approved the deployment of the EU Digital COVID Certificate (previously called the Digital Green Certificate), which would facilitate the safe and free movement of citizens within the EU and eventually allow non-European travellers to safely visit the bloc and the continent. To know more details on how to get the EU COVID pass and its potential benefits, click here. 
Fully vaccinated persons with the EU Digital COVID Certificate will be exempted from travel-related testing or quarantine 14 days after having received the last dose of an EMA approved COVID-19 vaccine in most member states of the EU. The same is true for recovered persons with the certificate.
India
The Indian government had simultaneously started issuing COVID-19 vaccine certificate for both partially and fully vaccinated citizens ever since the beginning of the vaccine rollout. Beneficiaries can download the vaccine certificate from the CoWIN website, Aarogya Setu app, or the Digilocker app. For detailed info on registration and available perks for vaccine certificate holders, click here.  
Once vaccinated, Indians will be able to travel domestically and cross-border with far fewer restrictions by showing their vaccination certificates. Several countries have already opened their borders for vaccinated Indian travellers, allowing them to surpass testing and quarantine requirements upon presenting their vaccine certificate. 
Kuwait
The Kuwaiti Ministry of Health is now issuing vaccine certificates to Kuwaiti residents who have been fully or partially vaccinated. The issuance of the Kuwait vaccine certificate is also done via the government's Immune app. Read more about getting your vaccine certificate in Kuwait here. 
The immunisation certificate on the Immune app and Kuwait ID will show the different vaccination status or COVID-19 recovery. The colour code determines whether the resident can enter some public places.
Morocco
Morocco, marching ahead with its COVID-19 vaccination program than any other African country, has started issuing its very own vaccination certificates. Click here to read more about the vaccine certificate available in Morocco. 
The European Commission recognises COVID-19 certificates issued by Morocco as equivalent to those issued by the European Union (EU), opening the way to easier travel for thousands of vaccinated Moroccans.
Pakistan
The National Database and Registration Authority (NADRA) of Pakistan issues vaccine certificates for Pakistanis who have received either a single-dose or double-dose against COVID-19. To know more about applying for it and the benefits you could enjoy from getting your vaccine certificate, click here. 
The National Command and Operation Centre (NCOC) is now seeking to make vaccination certificates mandatory for people to continue to use various services in Pakistan. Moreover, the NCOC had also announced that only vaccinated individuals would be allowed to travel by train from October 1. Vaccination will also be mandatory for domestic air travel after September 30. 
Qatar
If you've been fully vaccinated in Qatar, your vaccination certificate can be viewed and downloaded at the Ministry of Public Health's official COVID-19 Vaccination Certificate page. Click here to know all about applying for the certification and relaxations available for vaccinated recipients in the country. 
Note that to obtain your COVID-19 vaccination certificate, you must have taken the full course of the COVID-19 vaccine as per the approved protocol and 7 days must have elapsed since the date you took the final dose.
United Arab Emirates
Emiratis can download their vaccine certificates or vaccine cards easily on the Al Hosn app, which will act as UAE's national COVID vaccine registry. To view more detailed information about the UAE Vaccine card, click here. 
The card displays complete details of an individual's vaccination status after 28 days have elapsed after the second dose. Most Emiratis may need to carry their vaccine cards at all times and present them to be granted access to venues such as restaurants, cinema halls, gardens, shopping malls, etc.
What are vaccine passports?
A vaccine passport is an app containing a user's verifiable vaccination credentials on their mobile devices in order to officially prove that they have indeed been vaccinated. The digital vaccination document may then be utilised to access offices, cinemas, public transport, restaurants, and even foreign countries.
The functions of a vaccine certificate and vaccine passport are very often interoperable and similar to each other. 
Which countries are issuing vaccine passports?
Just like the concept of vaccine certificates being adopted by several nations worldwide, vaccine passports have also been proposed and implemented in many countries. Listed below are a few notable countries and their vaccine passports. 
France 
France has recently released its very own vaccination passport, known as the Health Pass. The Health Pass contains a user's verifiable vaccination, test or recovery credentials to show that they have been vaccinated officially. The pass also includes a QR code that will be scanned on entry into the venue or event. Find more about the uses and how to get the France Health Pass here. 
France now requires health passes for all restaurants, cafes, bars and long-distance transport networks, and many entertainment, leisure and cultural venues. The French health pass is interoperable with the EU Digital COVID Certificate scheme for travel. 
Hawaii
Hawaii has just launched its new vaccine passport, called the Hawaii Smart Health Card. Hawaii's Smart Health Card is a form of digital proof to access businesses and venues with COVID-19 vaccination requirements. Read all about the Hawaiian vaccine passport here. 
Please note that the Smart Health Card cannot be used for traveling to Hawaii: it's only allowed to access venues with vaccination requirements. And it's only available for people immunised in Hawaii. 
India
India has currently not signed off on or launched a digital vaccine passport. Those receiving the first vaccine jabs in India are currently receiving a provisional certificate, and the final certificate is given only after the second dose. Find out the latest developments on the Indian vaccine passport here. 
The Indian government has been vocal in its stance against the vaccine passport system and the likes of the IATA Travel Pass. Yet, it is safe to assume that when it's developed in India, the COVID-19 Vaccine Passport will become one of the key travel documents for both domestic and international flights.
Saudi Arabia
The Saudi vaccine passport takes the form of the Tawakkalna app which was originally conceived to support the government of Saudi Arabia's efforts in combating the spread of the coronavirus. Click here to find everything you need to know about the Saudi vaccine passport, the different features and benefits available and how to get it.
Initially, the app did so by facilitating the electronic issuance of movement permits during the curfew period. But with the advent of the vaccine passport, the Tawakkalna app's role has evolved to include a variety of other services including facilitating the forwarding of a user's COVID credentials to the relevant authorities in an effective manner and is accessible in no less than 75 countries worldwide.
Singapore
Singapore will accept the International Air Transport Association (IATA) mobile COVID passport for pre-departure checks, where travellers can get clearance to fly to and enter Singapore by showing a smartphone application containing their data from accredited laboratories. Find more about this here. 
The pass was successfully tested by Singapore Airlines. More than 20 carriers, including Emirates, Qatar Airways and Malaysia Airlines, are also trying the pass.
United Arab Emirates
The UAE had approved a green pass protocol on contact tracing app Alhosn in June this year, easing Covid-19 restrictions for the vaccinated or those with Covid PCR test validity. Click here to know more about the UAE vaccine passport. 
Although the pass was temporarily suspended, the National Emergency Crisis and Disasters Management Authority (NCEMA) HAS AGAIN urged establishments to use the 'green pass' protocol for certain categories of events and activities to help contain the spread of the virus.
United Kingdom
The NHS Covid Pass will be utilised as a vaccine passport in the UK. It lets fully vaccinated adults avoid quarantine when returning from amber-list countries. Proof of vaccination status is also required by some other countries for entry, and several European destinations now accept the NHS pass. Read more about the UK vaccine passport developments here. 
As of now, plans to require COVID passports to enter nightclubs and large events in England will not go ahead but will be kept in reserve in case they are needed this winter. 
United States of America
The digital certificate in the US may likely be in the form of an app allowing Americans to store their verifiable COVID credentials on their mobile devices. Click here to know more about it here.
There is currently no plan for a single, centralized vaccine credential in the US. Based on the information from the White House, there won't be a centralized, universal federal vaccinations database and no federal mandate requiring everyone to obtain a single vaccination credential.