This article is reviewed regularly (on a monthly basis) by Wego's editorial team to ensure that the content is up to date & accurate.
Updated 2 September 2021
There was—mostly is—a time when a full vaccination ensures a freedom from test and quarantine when travelling to another country. But that may not be the case anymore.
Fully vaccinated travellers take note; Croatia and Austria have implemented a vaccine expiry date, effectively limiting the time in which you may enter the country without a test and/or quarantine.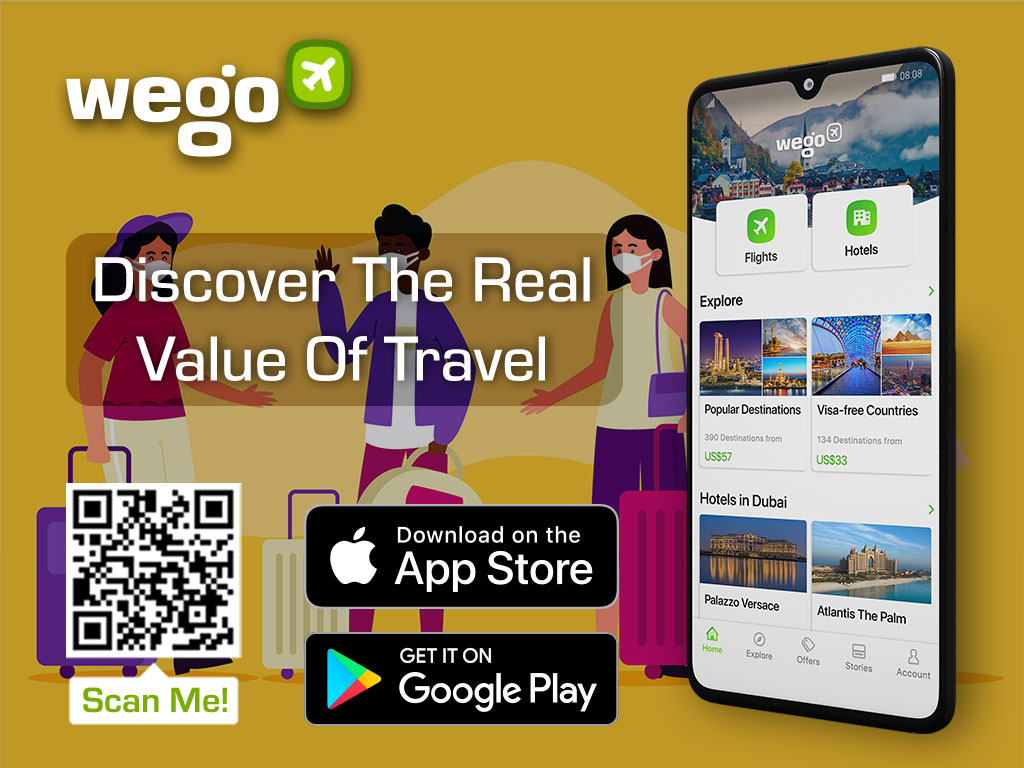 With the possibility of other countries implementing the same set of regulations as these two EU countries, travellers may soon have to incorporate some math into their travel plans revolving around their vaccine expiry date and the possibility of acquiring a booster shot.
Here's what we know about the so-called vaccine expiry date so far.
Countries setting expiry date to vaccination certificates
As of late, fully vaccinated travellers may freely travel to a list of countries open for vaccinated tourists without the need for testing or quarantine.
While Austria and Croatia are currently on that list, both countries have already placed some restrictions on this newfound freedom. The time window for which a traveller is considered fully vaccinated is now being limited.
Croatia
Croatia has specified that entry to the country requires travellers to be fully vaccinated within 270 days, some nine months, prior to arrival.
Travellers whose vaccine certificate was issued outside the timeframe are required to take a PCR test or rapid antigen test upon arrival at their own expense. They are also required to quarantine until a negative test result has been obtained. Failure to take the PCR test means undergoing a 10-day quarantine period.
Austria
In Austria, the vaccination certificate is considered valid for 270 days following the administration date of the second dose. Those who have had a single vaccine from Johnson & Johnson, those who have recovered from the infection, and those who have only been vaccinated once with one of the other vaccines may enter the country between days 22 and 270 without requiring testing. 
Travellers whose vaccination certificates were issued outside the 270-day window are required to produce proof of a negative PCR test or a recent recovery from the infection and undergo a 10-day quarantine.
Booster shot resets the clock on the expiry date
The level of protection provided by the COVID vaccines diminishes over time, which is precisely the rationale behind Austria's and Croatia's decision to implement the vaccine expiry restriction. Countries that are now offering booster shots to their citizens are doing so to safeguard public health by ensuring that the people's collective level of immunity remains high.   
From the traveller's perspective, a time limit on free travel as a fully vaccinated traveller could mean that more and more people would want to quickly take advantage of the third booster vaccination to extend the validity of their own vaccine certificate.
Even so, it's worth noting that getting a booster shot for travelling considerations or extending the vaccine certificate may need to be carefully thought out. There's really no point in getting a third shot and travelling to a foreign country only to feel lethargic once you're there. 
Will other countries follow suit?
So far, Austria and Croatia are the only countries to have officially implemented the entry requirement, but the possibility of other countries following suit is always present.
For example, it's been reported that Iceland is requiring international arrivals to present a vaccination certificate not older than 365 days as stated here. However, the official Icelandic government and tourism pages do not seem to mention that particular requirement along with any further information.
If other countries were to follow suit, the need for a booster shot would inevitably rise exponentially as a direct result, and this could particularly affect vaccination progress in structurally poorer countries. 
A large part of the world population has yet to get the chance of receiving even the first dose of vaccination due to the unavailability of doses in sub-Saharan Africa or Latin America and Southeast Asia. If the need for vaccines in Europe, the US, and other regions were to dramatically increase driven by the need for booster shots, this could negatively impact the vaccination capacities in other countries.
It remains to be seen whether or not other countries will officially implement the vaccine expiry entry requirement.