This article is reviewed regularly (on a monthly basis) by Wego's editorial team to ensure that the content is up to date & accurate.
Updated 27 September 2021
The COVID-19 vaccination program is currently in full swing across the UAE with Pfizer, Sinopharm, AstraZeneca, Moderna and Sputnik V vaccines. With over 78 per cent of residents fully vaccinated against the coronavirus, health authorities are now ramping up the nationwide immunisation drive by making the vaccines available to children.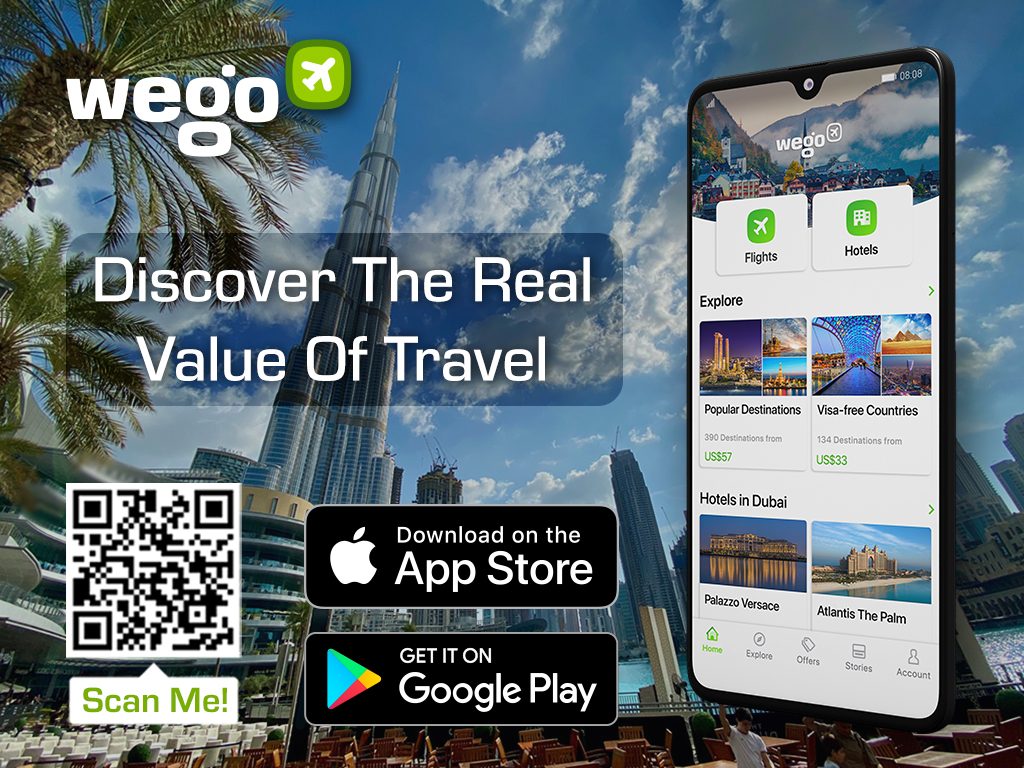 The UAE Health Ministry has recently approved the Sinopharm vaccine for children aged 3-17. The Health Ministry had already approved Pfizer for children aged 12-15 years. Keep reading to know all about getting your child vaccinated in the UAE. 
Vaccines available for children in the UAE right now
While AstraZeneca, Moderna and Sputnik are available only for Emirati citizens aged 18 and above, only Sinopharm and Pfizer/BioNTech are available for children as of now. 
Sinopharm
On August 2, the UAE Ministry of Health approved using the Sinopharm vaccine against COVID-19 for children in the 3-17 years age group in UAE.
MoHAP announced the provision of Sinopharm vaccine for the age group 3 – 17 The decision comes after clinical trials and extensive evaluations and is based on the emergency use authorization and local evaluations which are in line with the approved regulations.#TogetherWeRecover pic.twitter.com/4Y3VEMMW8V

— NCEMA UAE (@NCEMAUAE) August 2, 2021
It is not the first COVID-19 vaccine available to UAE children: The Pfizer vaccine has been available for children aged 12 years or more. But the Sinopharm is the first, and so far only, vaccine for children in the 3-11 year age group.
The UAE's approval of the vaccine follows a study of its efficacy and safety on 900 children in Abu Dhabi. The UAE is the first country in the Middle East and North Africa region to have conducted a study of the vaccine's effectiveness for this age group. 
The approval also comes ahead of children's return to school after the summer break. Generally, respiratory viruses spread quickly among school-going children, so the vaccine approval aims to provide an added layer of protection for children and staff return to school premises.
Pfizer/BioNTech
In May 2021, the Ministry of Health and Prevention (MoHaP) approved the emergency local use of Pfizer vaccine for children between the ages of 12 and 15 following clinical trials and a strict assessment. 
The Dubai Health Authority (DHA) is administering the Pfizer/BioNTech COVID-19 vaccine to everyone between the ages of 12-15, while the following groups are on priority:
children with chronic diseases 

those who live with vulnerable family members

those living with members who cannot receive the vaccine due to medical reasons.
Children are exempt from taking the vaccine if they have any of the following conditions:
experiencing an active COVID-19 infection 

needing specialised treatment for COVID-19

experienced severe allergic reaction to any vaccine or vaccine component within four hours of taking it.
Is vaccination mandatory for children?
Like all other COVID-19 vaccines in the UAE, getting children inoculated is voluntary and free of charge.
However, all children aged at least 16 years old will have to be fully vaccinated, i.e., they should have taken both doses of the COVID-19 vaccine at least 28 days before being allowed to enter school premises for in-class learning.
In-line with policies laid down by the Abu Dhabi Emergency, Crisis and Disasters Committee, the updated policies require all pupils aged 16+, as well as staff and visitors, to be fully vaccinated to access school premises, at any time.

— التعليم والمعرفة (@ADEK_tweet) August 2, 2021
How to register my child for the vaccination?
Residents can book Pfizer slots for their kids with any one of the authorities:
SEHA through the SEHA app available on Google Play and App Store for vaccination at their drive-through centres and temporary sites across the UAE
Dubai Health Authority through the DHA app available on App Store and Google Play or the call centre by calling on the toll-free number 800-342.
If you wish to get the Sinopharm vaccine, all you have to do is:
Ensure that you have the Alhosn app downloaded and your child's account registered with their Emirates ID.

Approach a vaccination center in Abu Dhabi, and be sure to take along your child's Emirates ID.
Where can you get your child vaccinated?
Abu Dhabi
Following approval by the Ministry of Health and Prevention for emergency use, which was based on clinical trials and local evaluation, @DoHSocial now offers Sinopharm vaccine to children aged 3-17 in multiple locations across the emirate. pic.twitter.com/P3EOKdcCvj

— مكتب أبوظبي الإعلامي (@admediaoffice) August 2, 2021
Here is a list of the centres that currently vaccinate children in Abu Dhabi without prior booking:
Sinopharm
Abu Dhabi City
Abu Dhabi National Exhibition Centre 

Seha Al Mushrif Children's Speciality Centre 

Al Mushrif Majlis

Al Bateen Majlis

Al Manhal Majlis
Al Ain
Al Kubaisi Hall at Al Ain Exhibition Centre 

Seha Al Towayya Children's Speciality Centre

Falaj Hazza Majlis
Al Dhafra
Ghayathi Hospital

Marfa Hospital

Delma Hospital

Liwa Hospital

Sila Hospital

Al Dhafra Family Medicine Centre

Al Dhafra Cooperative Society 
Pfizer/BioNTech
In Abu Dhabi, you do not need an appointment for your children for the Pfizer vaccine. Department of Health – Abu Dhabi provides the Pfizer-BioNTech vaccine to children aged 12 years and above at all of Mubadala and SEHA vaccination centres.
Dubai
Pfizer/BioNTech
Latifa Women and Children Hospital

Hatta Hospital

Al Barsha Primary Healthcare Centre

Al Mizhar Primary Healthcare Centre 

Zabeel Primary Healthcare Centre

Al Jalila Children's Specialty Hospital 
What are the side effects?
The Abu Dhabi Public Health Centre has reassured that common side-effects of COVID-19 vaccines are "normal signs that your body is building protection" and that these should go away within a day or two. These include:
Pain

Redness and swelling at the injection site

Tiredness

Headache

Muscle pains

Chills

Fever

Nausea