This article has been reviewed by Wego's editorial team to ensure that the content is up to date & accurate.
Updated 14 April 2021
In the not-so-distant-future, imagine pulling out your phone and showing a QR code to be admitted into a flight or a museum or a shopping mall or other venues where people gather in numbers. Doing so would essentially mean utilizing your vaccine passport apps to confirm your vaccination status or test result signifying that you do not currently pose a threat to others in terms of COVID transmission.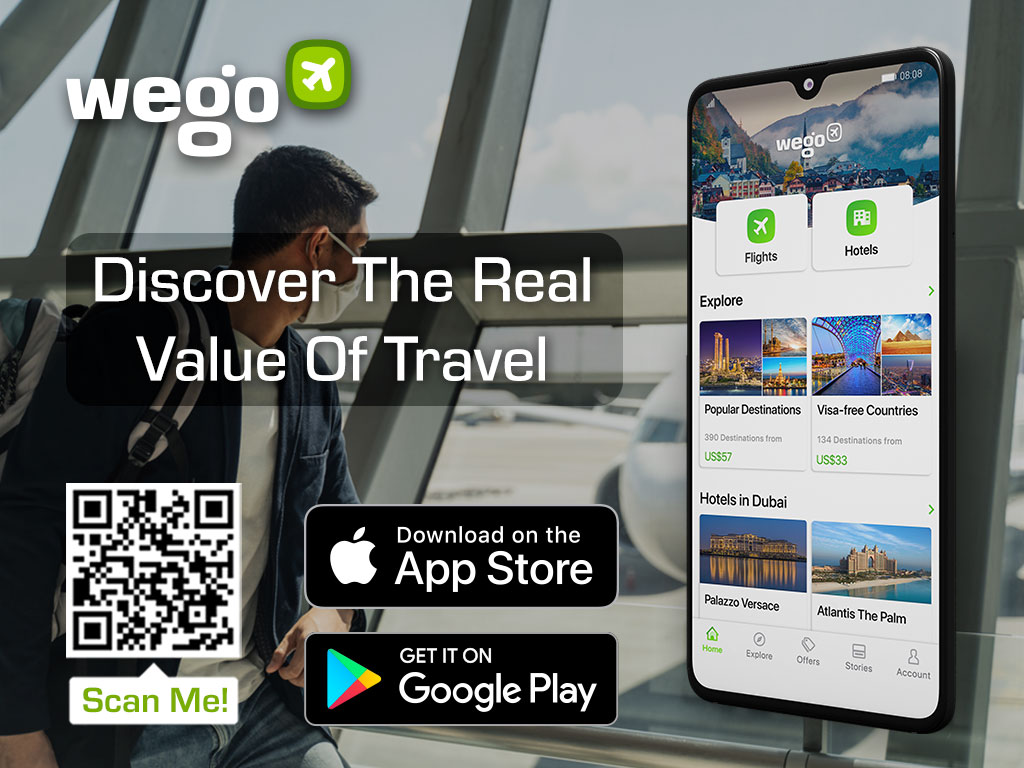 So what will the advent of these digital certifications mean for you, your personal data, and your future travels? Here is everything you need to know about COVID passport apps for vaccine travel in 2021.
What is a vaccine passport?
A vaccine passport is an app containing a user's verifiable vaccination credentials on their mobile devices in order to officially prove that they have indeed been vaccinated. The digital vaccination document may then be utilized to gain access to offices, cinemas, public transport, restaurants, and even foreign countries.
How does a vaccine passport app work?
Essentially, the app allows you to produce a scannable QR code pertaining to your COVID credentials such as vaccination status, latest test result, and COVID recovery status for those who had contracted the virus. Upon scanning, said digital credentials will allow you to gain admittance into numerous venues previously off-limits due to the pandemic.
Would my personal data be safe?
In theory, vaccine passport apps do not store or transfer data beyond what is required. For example, New York's Excelsior Pass works by observing a user's COVID-related information and evaluating it against a set of standards and requirements. This means that no actual exchanging of data is actually taking place — the vaccine passport merely scans the available info and determines whether or not a user meets specific entry requirements for entry.
On that note, concerns over privacy and potential breaches are of course well-founded; these are personal health information we're talking about, which is precisely the reason why tech developers are developing protective frameworks to ensure the safety and integrity of the users' health data from an external breach.
Furthermore, numerous developers have stated that the system is designed to ensure that a user's data is accessible to as few people as possible. In the case of IBM, the developer of the Excelsior Pass, New Yorkers simply connect directly to the public health database and locally store their information on their phones. IBM does not have access to the data.
By using a blockchain, data is gathered at numerous points as opposed to a centralized database. The app then creates a hash, which is a digital copy consisting of unique numbers and letters, and stores them on the digital ledger. Verifying parties can then access the blockchain and automatically assess whether a user does or does not meet certain requirements. 
Whether or not this sounds reassuring enough is of course entirely dependent on the users' individual discretion.
How will vaccine passports affect travel?
There are destinations that currently view the vaccine drives currently being carried out in numerous countries as a means of relaxing their travel restrictions. Some countries have even gone so far as to allow entry for vaccinated international travellers without requiring testing or quarantine. As far as international travel is concerned, vaccine passports are viewed as the key to the resumption of tourism since more and more countries are opening up their borders for vaccinated travellers.
When will the vaccine passport become available? 
There are currently various groups working on developing these vaccine passport apps, with two of the most noteworthy examples being the CommonPass and the IATA Travel Pass. 
CommonPass
The app is developed by a Switzerland-based public interest foundation called The Common Projects, in coordination with the World Economic Forum. The app is currently under trial phase and should be ready for widespread use by the beginning of 2021. Qantas commenced its first passenger trial and used the app on a government repatriation flight from Frankfurt to Darwin. CommonPass is currently released in limited availability by invitation code. 
IATA Travel Pass
The IATA Pass is being developed by the International Air Transport Association and with Qatar Airways becoming the first airline in the Middle East to kick off trials of this mobile app. The iOS launch is slated for mid-April 2021 and the android launch for the end of April 2021. The first full pilot was carried out March 15 on Singapore Airlines London-Singapore route.
EU Covid Card
The European Union will soon propose the Covid Card aka Digital Green Certificate in 27 member states and countries of the European Economic Area as a pivotal step in the direction of reopening international boundaries. It will consist of three documents that will testify to-
whether the holder has gotten a vaccine and if yes, which one
the results of a coronavirus test if taken, and
the details on whether he has recovered from a COVID-19 infection.
The pass will cover all the different shots approved by the European Medical Agency (EMA) as well those authorized for emergency use in member countries. As of late, European leaders have agreed to push ahead with plans for an EU-wide Digital Green Certificate as "a matter of urgency". 
New York's Excelsior Pass
New Yorkers can now provide a code on their cell phone or a printout to prove their vaccination status or recent negative test result for COVID-19. The Excelsior Pass is now online and can be used to gain entry to state-wide, large-scale venues such as Madison Square Garden along with scores of entertainment events and wedding ceremonies, funerals and other social events.
Similar to an airline boarding pass, the Excelsior Pass utilizes QR codes to verify the authenticity of a user's COVID credentials. Needless to say, New Yorkers would first need to to download and install the app on their mobile devices. The Excelsior Pass app can be acquired for Android here and for iOS here.
Japan's vaccine passport
Japan is reportedly set to launch digital health certificates for citizens and residents who have been vaccinated against COVID-19. As per international requirements, the digital certificate comes in the form of a mobile app, which would allow users to present proof of vaccination necessary to board a plane or check in to a hotel. No further details regarding the app are currently available.
Iceland's Digital Vaccine Certificate
The government of Iceland has required its citizens to acquire digital vaccine certificates obtainable at this online portal. The digital certificate is to facilitate the movement of people between countries and be exempted from COVID-19 border measures in accordance with the rules of the country concerned.
The UAE vaccine card
Emiratis can now download their vaccine card on the Al Hosn app, which will act as UAE's national COVID vaccine registry. The card displays complete details of an individual's vaccination status after 28 days have elapsed after the second dose. Emiratis may need to carry their vaccine cards at all times and present them to be granted access to venues such as restaurants, cinema halls, gardens, shopping malls, etc.