This article has been reviewed by Wego's editorial team to ensure that the content is up to date & accurate.
Updated 26 August 2021
With the mass COVID-19 vaccination drive being rolled out earlier this year, thousands of people have been receiving the jab every day, and international travel is set to resume soon enough. Indian citizens and the rest of the world are hoping life will gradually limp back to normal. 
In many countries, travel requires digital documentation showing that passengers have been vaccinated or tested for the coronavirus, known as the COVID passport/vaccine passport. Will India follow suit? Here is everything you need to know about the COVID passport in India.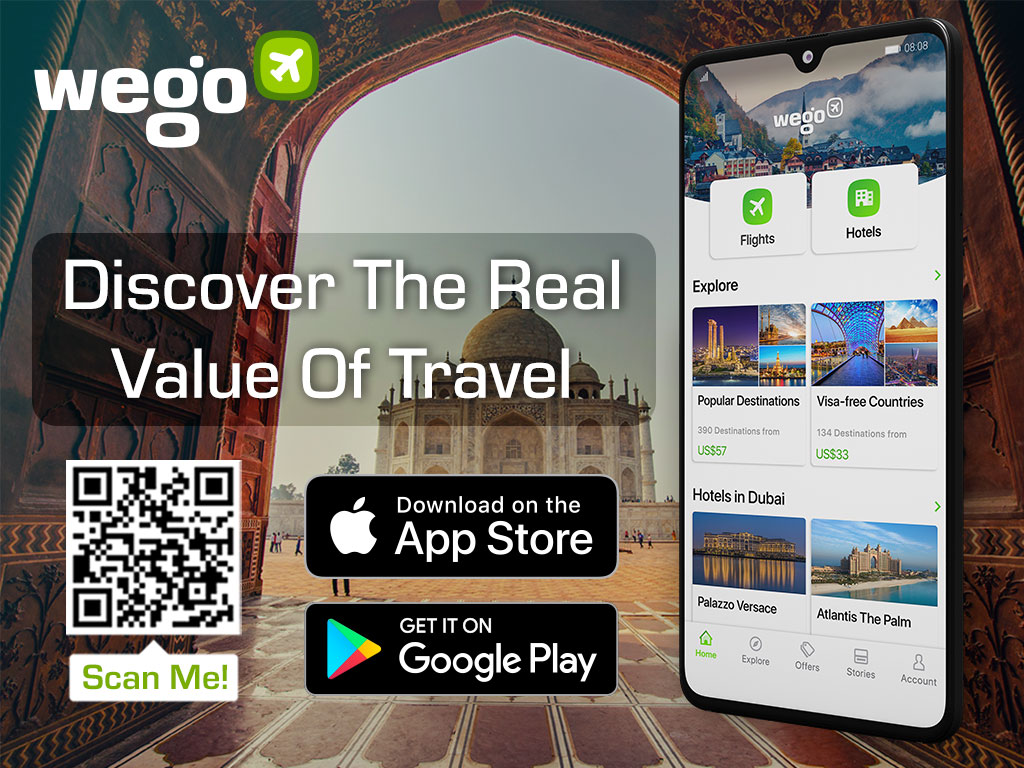 What is a vaccine passport?
A vaccine passport isn't a physical passport but a digital document that serves as a valid certification of an individual's vaccination against COVID-19. Like a passport, this document will allow people physical access to places, as it would prove the person being 'safe.'
The idea is to develop verifiable, secure, and credible digitized records of inoculation that will be accepted across countries and entities within India and enable one to bypass mandatory quarantine requirements.
Not to be mistaken with an 'immunity passport,' the so-called COVID passport is a means of verifying an individual's COVID credentials, including their vaccination status, latest test result, and COVID recovery status for those who had earlier contracted the virus. Vaccine passport, meanwhile, may be limited to showing only COVID vaccination status.
COVID vaccine passport in India
The most prevalent type of the proposed COVID passports that was gaining ground in the former half of 2021 has been in the form of a mobile phone application. Organizations such as IATA (International Air Transport Association) and WEE (World Economic Forum) are developing apps such as the Travel Pass and the Common Pass App to allow passengers to safely navigate international travel.
However, India has currently not signed off on or launched a digital vaccine certificate. Those receiving the first vaccine jabs in India are currently receiving a provisional certificate, and the final certificate is given only after the second dose. Various states are considering the vaccination certificates as a driver of the tourism industry that has suffered significant losses in the recent past.
Vaccine passport potential benefits
Vaccine passports have been proposed as a way to make governments, citizens, and travellers more comfortable with opening up to tourism. Ideally, the presentation of such a digital certificate would allow people to prove themselves to be 'safe 'and bypass mandatory quarantine requirements. 
Essentially, it would serve as a way to loosen current restrictions on travel and access to facilities. It would also relax the requirement in many countries that require arriving passengers to test negative for the virus. 
If a standardized and widely accepted pass emerges, it will eliminate the need to carry physical documentation and grant credibility to the online certification.
Vaccine passport potential risks
Given the limited vaccine supply globally, the primary concern is that it would bar a majority of the world population, including those in India, from travelling or accessing resources and facilities. Moreover, many have expressed concerns that this would create a global elite while exacerbating inequalities for others.
There are also valid reasons why someone would want or need to opt out of the COVID jab. For example, it is not recommended for pregnant women to take the jab unless they're facing certain risks. Those with particular health conditions, namely allergies and immune system issues, have also been deemed unsuitable for the vaccine.  
WHO is currently against making the vaccination passport mandatory. At a press briefing on Monday, 8 March, WHO emergencies chief Dr Michael Ryan said there are "real practical and ethical considerations" for countries considering using vaccine certification as a condition for travel, adding the UN health agency advises against it for now. 
Will India implement the vaccine passport?
While the Indian Government has been vocal in its stance against the vaccine passport system the likes of IATA Travel Pass, many in the tourism industry propose that carrying the paper-based vaccine certificate one gets after being vaccinated should be able to help ease travel restrictions.
In March 2021, IATA's Regional Director for Airports and External Relations (Asia Pacific) Vinoop Goel speaking about India's participation in IATA's Travel Pass rollout said the group is in talks with Indian authorities and airlines for the pass to be used in India.
It is safe to assume that when it's developed in India, the COVID-19 Vaccine Passport will become one of the key travel documents for both domestic and international flights.