This article is reviewed regularly (on a monthly basis) by Wego's editorial team to ensure that the content is up to date & accurate. 
Updated 15 July 2021
For many travellers, coming out of a global pandemic has been an odd mixture of realizing and accepting that international travel just isn't quite the same as it once was pre-COVID. Some of the more noticeable changes brought about by the pandemic involve the need for travellers to get themselves vaccinated prior to travel.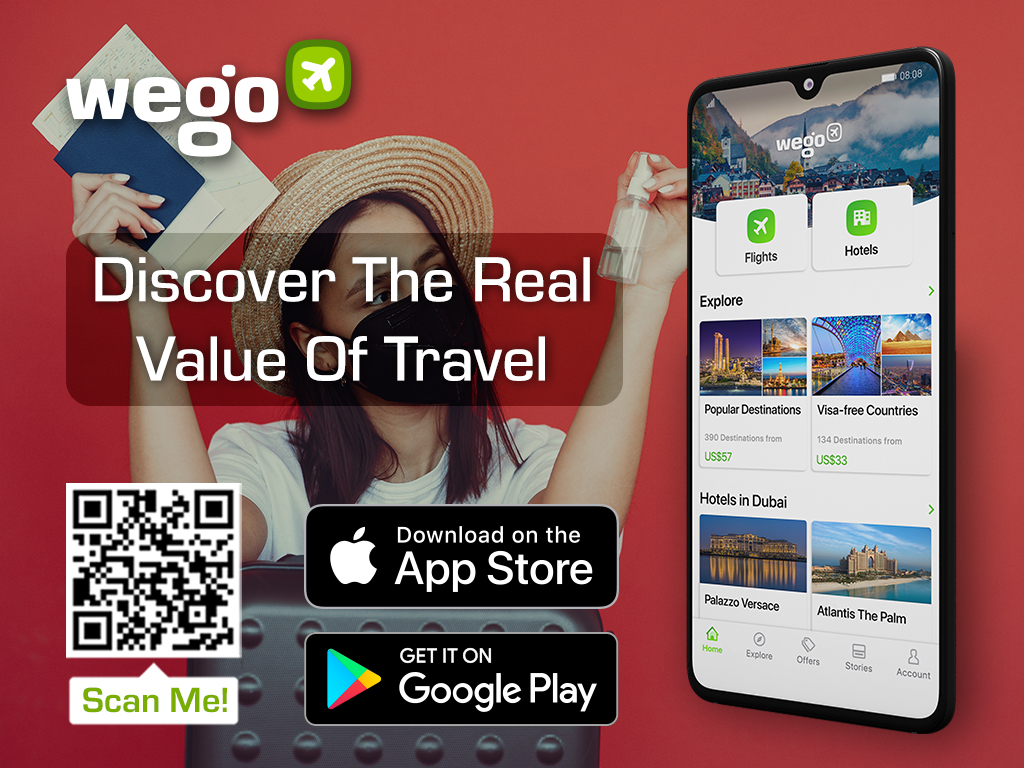 With more and more countries now requiring international arrivals to have been double-jabbed as a prerequisite for entry and in some cases, evasion of quarantine, we take a look at the various vaccine requirements and restrictions for international travel in 2021. 
Vaccine requirements and restrictions around the world
Governments worldwide are attempting to leverage the rising COVID-19 vaccination rates to revive international travel. However, it has to be said that there hasn't been any universally adopted approach to which all governments and travel industry executives comply with. 
In some countries, vaccine certification takes precedence over quarantine and testing measures, while others insist on keeping their borders shut to international travellers regardless of vaccination status. 
United States
While the CDC still advises against non-essential travel for non-vaccinated travellers, domestic travel in the US has picked up considerably due to the combination of declining infection rates and rising vaccination rates.
But when it comes to international travel, the US government still refuses entry to many non-American travellers from much of the world. Specifically, although Europe has for the most part opened up its borders to American travellers, the Biden administration remains dismissive in associating high vaccination rates of European countries with looser travel restrictions.   
For returning residents and those eligible to enter the US, no vaccination or quarantine requirements are currently mandatory.  
The United Kingdom
The UK is still restricting entry for non-resident arrivals coming from red list countries. It is, however, planning on lifting the requirements of quarantine for vaccinated residents travelling back to the country.
Moreover, the government has hinted at the possibility of allowing fully vaccinated travellers from amber countries to visit the UK on non-essential trips without necessitating quarantine. 
EU and Europe
The EU Digital Covid Card (EUDCC) has been rolled out for member countries of the EU along with additional countries such as Iceland, Liechtenstein, Switzerland and Norway to facilitate the return of safe and free cross-border movement of vaccinated citizens within the bloc. 
Some European countries such as Iceland, have even allowed all vaccinated international travellers to enter without having to quarantine. While it's still too early to tell, there's a good chance that the EUDCC will eventually facilitate non-European travellers to safely visit the bloc and the continent.
Currently, all 27 member countries of the EU have also agreed on a plan to reopen their borders for vaccinated travellers as well as travellers from third countries deemed successful in mitigating the COVID pandemic. A COVID certificate would be required detailing travellers' inoculation status, immunity status, and latest test results.
However, individual member countries are also free to impose their own policies and restrictions on which travellers may or may not be granted entry. For example, not all member countries are in agreement regarding the recognized COVID vaccines—while most of the EU members will only recognize four vaccines namely, Oxford/AstraZeneca, Pfizer/BioNTech, Johnson & Johnson, and Moderna, countries such as Greece, Slovenia, and Hungary will purportedly recognize vaccines manufactured in China, Russia and India as well. 
UAE, Saudi Arabia and other MENA countries
As COVID vaccines became available earlier this year, a number of Arab countries were among the first ones to acquire vaccines for their citizens. As of mid-July, the UAE and Bahrain top the list of doses administered per 100 people.
Saudi Arabia's borders are now firmly shut to non-nationals looking to enter the country for non-essential purposes. The government has also denied foreign pilgrims the opportunity to perform Hajj this year in order to safeguard public health. Those that are eligible for entry must carry proof of a full vaccination (vaccine certificates for COVID 19) with Pfizer-BioNTech, Oxford-AstraZeneca, Moderna, Johnson&Johnson's Janssen. Those inoculated with China's Sinovac and Sinopharm must first receive a booster shot using the aforementioned approved vaccines in order to gain entry into the Kingdom.
The UAE has established the so-called vaccine bubbles with Bahrain, Greece, Serbia, and Seychelles, allowing all vaccinated individuals quarantine-free travel between them. Unvaccinated travellers may still travel to Dubai and Abu Dhabi but will be subjected to testing and quarantine requirements.
While vaccination is not required to travel to the UAE, unvaccinated visitors may find it a bit difficult to fully enjoy what the UAE has to offer. Abu Dhabi specifically is planning on implementing this requirement in August, effectively barring unvaccinated individuals from accessing venues such as shopping malls, restaurants, cafes and so on. 
Kuwait is planning to lift its restrictions on tourists in August. Vaccinated tourists may visit the country but will still be subjected to a 7-day isolation period and a PCR test requirement. Unvaccinated tourists will also be granted entry but must endure a lengthy 14-day quarantine period along with multiple PCR testing requirements.
Bahrain saw an influx of Saudi travellers following the recent reopening of the King Fahd Causeway. Travellers visiting Bahrain and vice versa must have been vaccinated or have recovered recently from the COVID-19 virus to be allowed to use the Causeway. 
It's worth noting that the Saudi authorities have made it compulsory for Bahrainis who have completed two doses of Sinopharm and Sinovac vaccines to take a booster dose of a Saudi-approved vaccine as a prerequisite to enter the Kingdom. The booster dose must be either one of the approved vaccines namely Pfizer, AstraZeneca, Johnson & Johnson and Moderna.
Bahrainis must also take a PCR test within 72 hours of arrival in the Kingdom.
Concerns and exclusions of certain vaccines
Sinopharm and Sinovac
Although China's Sinopharm and Sinovac vaccines have obtained approval from the WHO, concerns regarding the efficacy of both vaccines have surfaced in recent weeks. 
Back in May, the Seychelles experienced a surge in COVID cases despite the fact that the country had vaccinated more people per head than any other country. The majority of the vaccinated individuals were given the Sinopharm vaccine and yet the authorities had stated that 37 percent of fresh infections were breakthrough cases; meaning COVID infection among the vaccinated. A similar COVID surge was also observed in Bahrain.
This has prompted Bahrain and the UAE to allow those inoculated with the Chinese vaccines to receive Pfizer booster shots in order to achieve acceptable levels of antibodies. A Bahraini government representative stated that those eligible could receive a booster dose of the Pfizer/BioNTech or Sinopharm vaccines regardless of which vaccine they had initially taken.
As for the EU, the EMA is currently considering licensing the Sinovac vaccine. The vaccine is currently under EMA's rolling review; a regulatory tool that EMA uses to speed up the assessment of a promising medicine during a public health emergency.
Covaxin and Covishield
The EMA also does not currently recognize versions of the AstraZeneca vaccine that were made in India (Covishield). 
Meanwhile, the WHO is set to make its decision regarding the approval of India's Covaxin. The decision on Covaxin's emergency use authorization is expected to be made by the second week of August. 
If the Indian vaccine is approved, it will be declared safe for use in other nations and significantly raise the chances of people receiving the vaccine to travel internationally.