This article is reviewed regularly by Wego's editorial team to ensure that the content is up to date & accurate.
Updated September 2023
The ICC Cricket World Cup 2023 is just around the corner, and cricket fans across the globe are enthusiastically planning their trips to visit India to witness the spectacle event. The 2023 iteration is the first instance of the tournament being held entirely in the country of India. Previously, India hosted the event jointly with its neighboring countries in 1987, 1996 and 2011.
For fans visiting from different countries, securing an appropriate visa is paramount in ensuring a hassle-free trip for the World Cup. In this article, Wego explores the essentials regarding obtaining an Indian visa for the World Cup.
ICC Cricket World Cup Visa 2023 latest news
After facing prolonged delays in the approvals for their visa, the Pakistan cricket team was finally able to receive their visas on September 25, merely 48 hours before their scheduled departure to India.
Moreover, BCCI and ICC are working to secure a limited number of visas for Pakistani fans wanting to attend the World Cup, with specific quotas yet to be finalized. Applicants must provide proof of match tickets and hotel bookings when applying for their visas, which are now confirmed to be multi-city visas.
For more details on these happenings, refer to our article covering them in detail.
Will there be special India visa for World Cup fans?
At the time of writing, there are no specific visas in effect for fans traveling for the ICC Cricket World Cup 2023. Fans planning to travel to India to attend World Cup matches can apply for a tourist visa, group visa, or eVisa—which is available to citizens of 166 countries.
Tourist visa
A Tourist Visa is issued to foreign nationals who intend to visit India for leisure, sightseeing, visiting friends or family, participating in short-term yoga programs, receiving brief medical treatments, or engaging in activities solely aligned with recreational pursuits. 
This visa can be obtained from an Indian mission or embassy via the following steps:
Fill the

online application

and submit it.

Submit your application with required documents at Indian Visa Application Center or at Indian Mission.

Collect your passport/visa from Indian Mission/Visa Application Center or by post.
The fees and validity of this visa depends upon your country of residence. Note that Tourist Visa is not available to citizens of Pakistan.
For more details about Indian Tourist Visa, we recommend going through our dedicated article on the topic.
e-Visa
The Indian government also issues a digital visa for tourists intending to travel to India. It can be applied from the official portal. Applicants can apply a maximum of 120 days and a minimum of 4 days before their date of arrival. 
The e-Tourist visa is a double-entry visa valid for 60 days from the date of issuance. 
For more details about Indian e-visa, we recommend going through our dedicated article on the topic.
Group Tourist Visa
This option is suitable for fans intending to visit India with their family and friends. The Group Tourist Visa is issued to four or more foreign tourists traveling together with an approved travel agency. This visa can only be applied for online through the IVFRT system. The travel agency must apply online, and once approved, the group will receive a Group Tourist Visa (T-2) from the respective embassy or consulate.
However, owing to the magnitude of the event and the high demand, it is not unprecedented for the Indian government to issue World Cup-specific visas later.
During the ICC T20 World Cup 2016, which was also hosted entirely in India, Pakistani nationals were allowed visas to visit India to attend matches live in the stadiums. The conditions of the visas were:
Applicants should apply only in the visitor visa category.

All applicants must include a valid ticket, confirmed hotel bookings and travel plans/itinerary in addition to the usual documents 

Applications must be submitted at least 10 days in advance of the date of the match.

Specifically for this event, in addition to Delhi, Mumbai, Chennai and Attari, Kolkata (by air) was made a valid entry/exit point for Pakistani nationals.

A counter was specifically set up to facilitate Pakistani cricket fans at the High Commission of India, Islamabad.
India also issued visas to over 5,000 Pakistanis to facilitate their visit to India to watch the ICC World Cup 2011 knockout matches, including the final in Mumbai and the semifinal in Mohali between India and Pakistan.
The visas were issued after due security checks of each of the Pakistani nationals who applied by the immigration and various security agencies. Visas were only issued to applicants who had already booked tickets for the matches. The visas were 15-day multiple-entry visas.
Traveling to India for the World Cup
After successfully obtaining your visa for your upcoming journey to India, get ready to pack your bags and embark on an unforgettable adventure. The stage is set for the ICC World Cup 2023, with venues spanning the entire country, presenting you with an incredible opportunity to explore India's diverse offerings. Thanks to the Indian tourist visa, enjoy the flexibility of a stay of up to 60 days and the convenience of two entries into this captivating nation.
Enhance your travel plans with the easy assistance of Wego. No matter if you're coming from far away or nearby, Wego has plenty of choices designed just for you. Wego lets you find the perfect flight for you, with affordable prices and the best schedules that match the tournament's timing perfectly.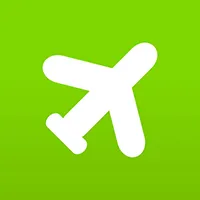 Explore affordable flights on Wego
For your stay in India, Wego ensures a secure and luxuriously comfortable experience through its extensive selection of hotels, ranging from exquisite luxury establishments to budget-friendly choices. Your journey promises not only exciting cricket matches but also a remarkable sojourn enhanced by Wego's services.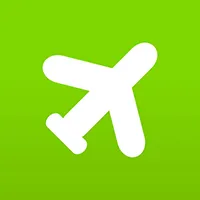 Discover hotel selections on Wego
[Total:

132

Average:

4.7

]