This article has been reviewed by Wego's editorial team to ensure that the content is up to date & accurate.
Real Madrid and Dubai Economy and Tourism (Visit Dubai) have just signed a global sponsorship agreement. Wego's reporting reveals that the partnership will designate Dubai as the first official destination for the club.
The collaboration will involve both Real Madrid men's and women's first teams, The partnership includes bringing Dubai experience to the fans at Santiago Bernabéu stadium.
The signing took place in the boardroom at Real Madrid City, hosting Florentino Pérez and Issam Kazim, Executive Director of the Dubai Corporation for Tourism and Commerce Marketing (DCTCM).
Commenting on this partnership, Issam Kazim said, "We are thrilled to begin our journey with Real Madrid as a global sponsor. This innovative partnership between Dubai and the world's greatest club is built on a shared vision and common goals, with each achievement serving as motivation to reach new heights."
He also added that the strategic alliance will bring together the strengths of Dubai as a leading destination and Real Madrid as the world's most famous club to establish Dubai as the best place to live in, work in and visit.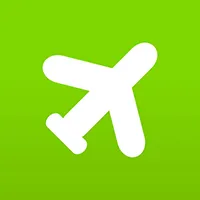 Book cheap flights to Dubai
Real Madrid Theme Park in Dubai
The agreement between Real Madrid and Visit Dubai will not be the only tie between the city and the club. A Real Madrid theme park at Dubai Parks and Resorts is also slated to grace the emirate soon. The theme park is due to be inaugurated toward the end of 2023. It will feature attractions that bring to mind the iconic club, a museum, games, restaurants, and commercial areas selling official club merchandise.