The mention of Dubai conjures up an image of a shopping haven with an appetite for glitz and glamor. The annual Dubai Shopping Festival will certainly help the city live up to its reputation. 
This year, the 25th edition is back with a bang! The month-long extravaganza running from 26 December 2019 to 1 February 2020 is pulling out all the stops with world-class entertainment, astonishing deals, and delectable food. 
Sounds like heaven? Here's what's in store for you at the 2020 Dubai Shopping Festival. 
Shopping Paradise 
Shopaholics rejoice! If you've ever wanted to shop till you drop (without breaking the bank), there is no better place to do so. It's the season of sales galore in every mall or outlet with a whopping 75% discounts from coveted designers.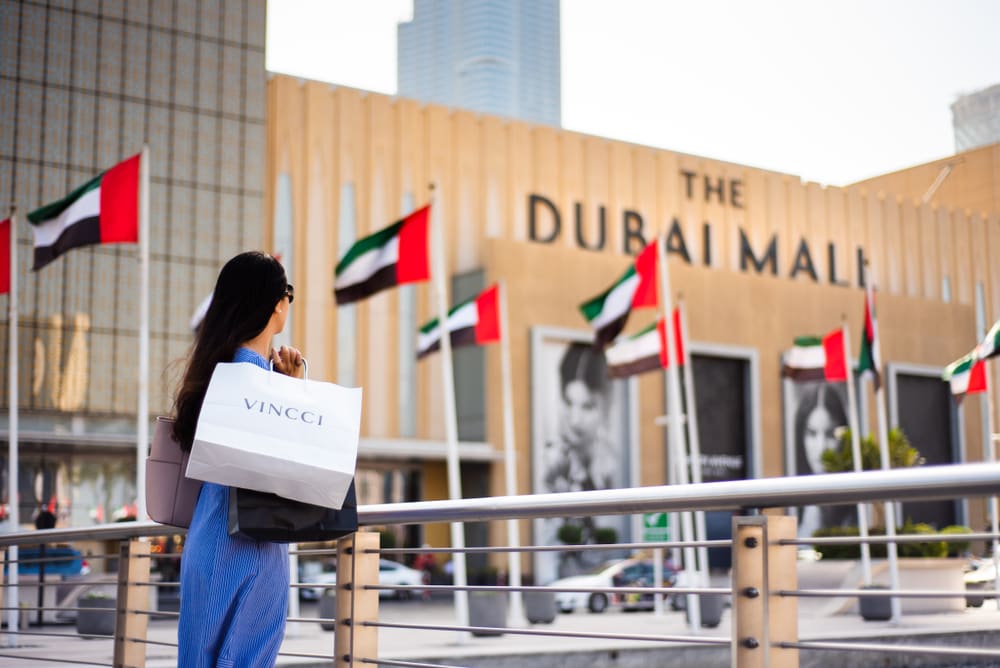 The best part is that there's something for everyone, with over 3000 stores teeming with clothes, homeware, jewellery, gadgets, and even electronics, all at incredible discounts.
Take advantage of the festivities to stock up on gifts, redecorate or go on that dream-like shopping adventure you've always imagined. It's all possible at the Dubai Shopping Festival. 
Fireworks 
Every festival in Dubai screams extravagant and grandiosity; this year is no different, with a sensational spectacle of fireworks in the works. You can expect dazzling displays that paint the skies with a myriad of colours every weekend.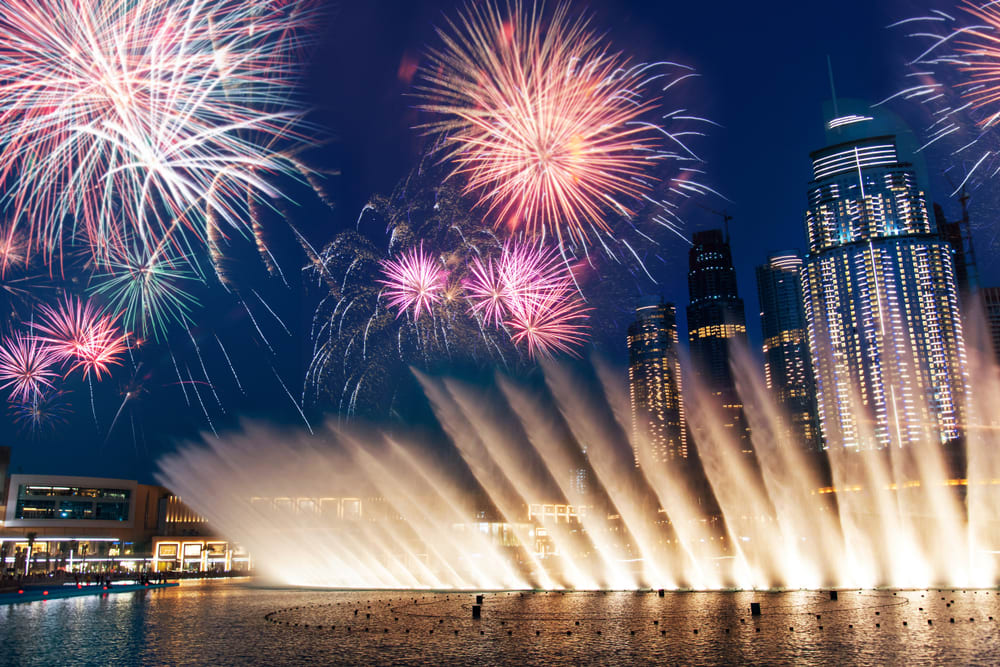 The best spots to feast your eyes on the spell-binding fireworks are at Al Seef waterfront promenade and La Mer entertainment hub. It can easily be a family affair as these venues have ample children's play areas, making the show a family outing to remember. 
Entertainment Galore
Shopping is not the only experience to comfort your soul. No corner of the city is left untouched, with a slew of cultural activities lineup to delight visitors of all ages.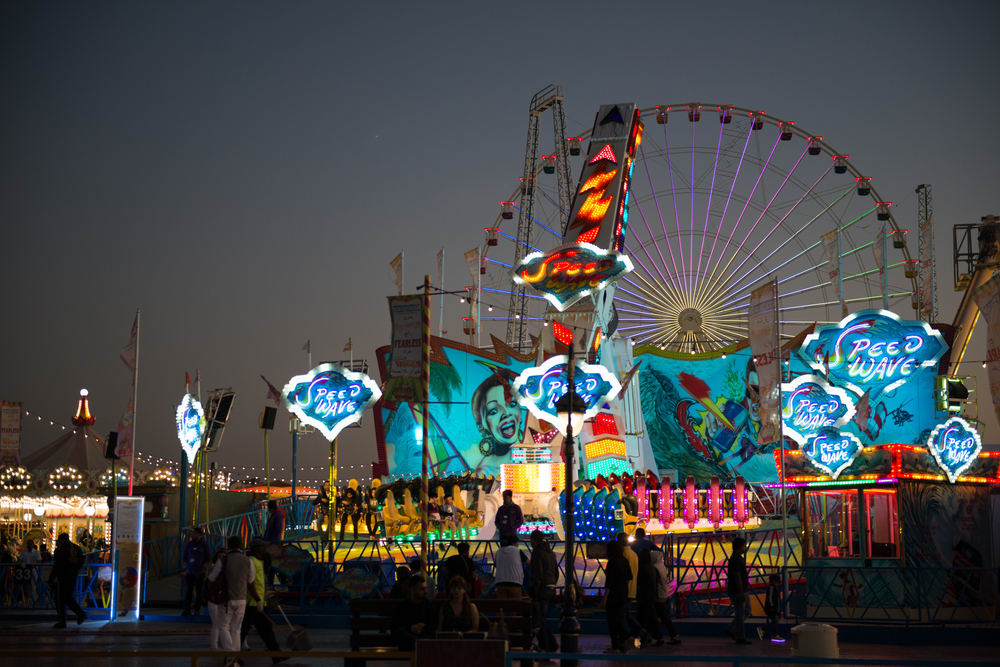 The emirate will be decked out with live performances and street plays while shopping malls host game shows with attractive prizes, all open to the public.
The young ones will have a whale of a time too, with a steady host of child-friendly activities like magic shows and face-painting held in parks around the city. 
To truly immerse yourself in the carnival atmosphere, head downtown to watch the vibrant parades held daily. Music lovers can look forward to a star-studded line-up of concerts planned at famous venues, both by international superstars and homegrown icons.
The packed calendar of thrilling entertainment acts makes this one of the most memorable festivals in the world.
Attractive Lucky Draws
Perhaps the most exciting agenda of all is the raffle draws that take place daily at every mall. Lucky winners stand a chance to win mind-boggling prizes, from highly coveted home appliances to gold and even cars!
If you think last year's shopping festival had terrific gifts up for grabs, the 25th edition is about to get even bigger! From 30 October 2019 until 1 February 2020, a minimum purchase of AED 200 entitles each shopper with a raffle ticket to win, a spanking new INFINITI QX50, and AED 200,000.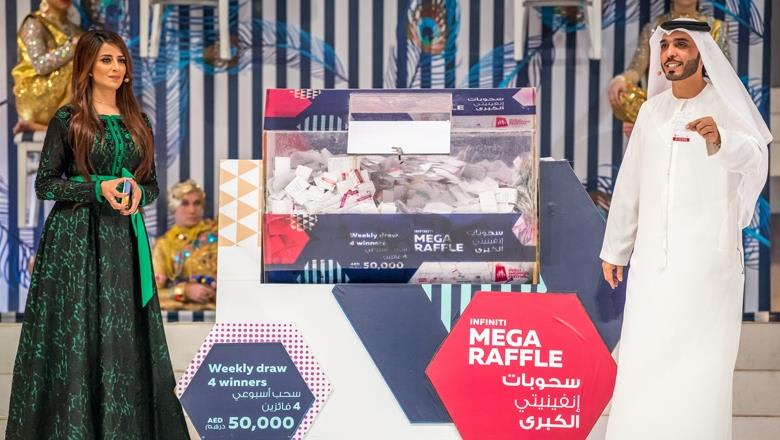 Too good to be true? Wait, there's more. Nissan will be giving away a car every single day of the festival through the Nissan Grand Raffle. To enter, make a minimum purchase of AED 25 of any non-fuel items from EPPCO or ENOC gas stations. One lucky individual stands a chance to win a grand prize of AED 1000,000 courtesy of INFINITI.
Market Outside the Box (OTB)
An example of a night market done in style, Market OTB offers a unique alfresco shopping experience on the grounds of the sprawling Burj Park. The market is in a prime location as the scenic park provides a stunning backdrop of both the Burj Khalifa and The Dubai Mall.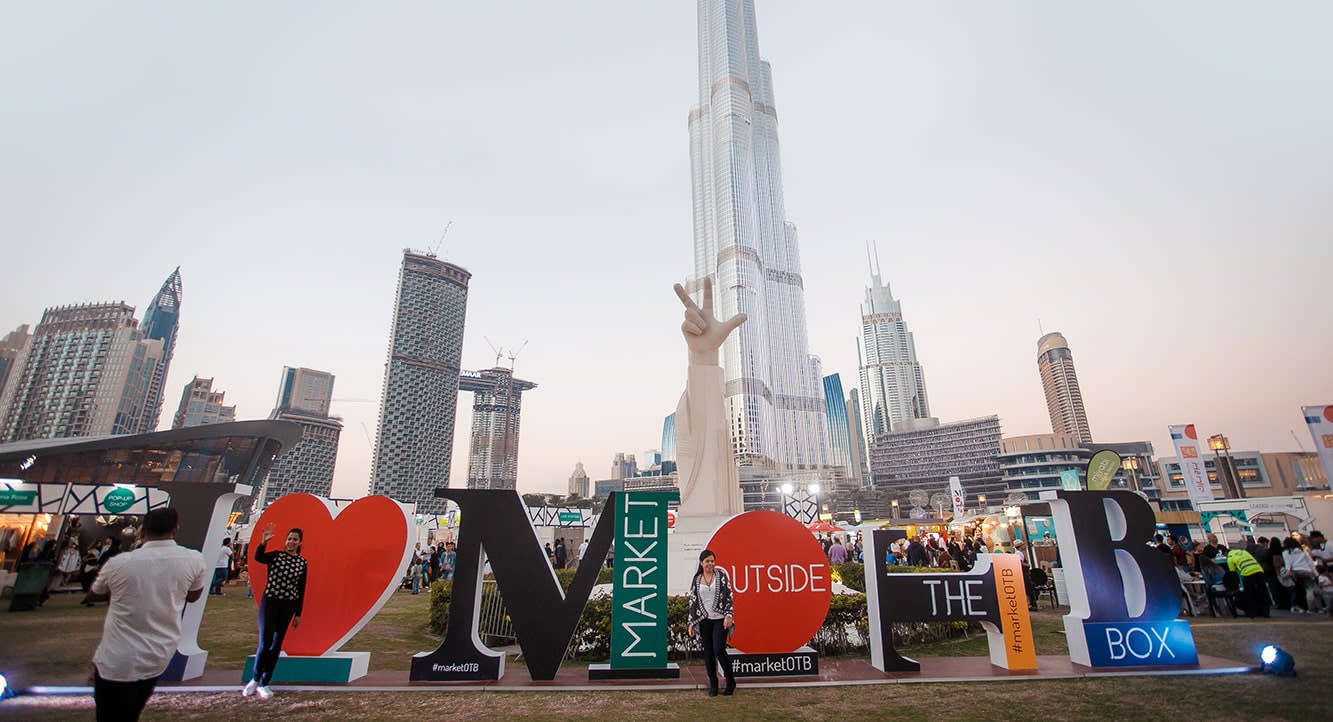 The open-air fair hits the street on 16 January and will run till 1 February 2020, with free admission. Be sure to mark your calendar as Market OTB is a one-stop shop for unique gifts, with home-grown artisan brands selling jewellery and homeware and miscellaneous accessories.
It is a treasure trove of talented local businesses and designers flaunting organic cloths and the most fashionable kaftans.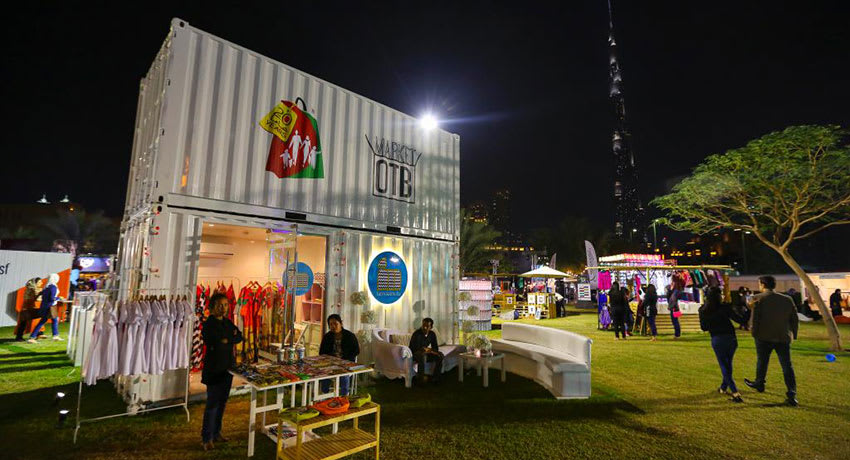 Once you've had your fill of shopping, head over to the food stalls serving a delectable platter of choices, from comforting cups of Karak tea to the more innovative establishments cooking up a storm of fusion delicacies.
With live music to accompany your day at the park, the experience is an undeniable sensory delight. 
Can't wait to dive head-first into the festivities? Check out Visit Dubai site to keep up to date on the latest deals throughout the festival to score a once in a lifetime opportunity to see the emirate in its crowning glory.