This week, Wego opened up its doors to host the August meet-up of Singapore's front-end developer community. The monthly Frontend TL;DR  event is hosted by some of Singapore's most technically progressive and innovative companies providing a platform to network, inspire and exchange new ideas. 
Tech gurus from Google, Viki and Apple, among a variety of others, took over the Wego Singapore global headquarters which attracted a great deal of interest, with attendance double the regular numbers.
Wego's VP of Web Products & Design, Raymund 'Mon' Geslani, gave an overview of Wego's success and growth as an online travel search site in the Asia Pacific, India and the Middle East, following an introduction from event organiser Sebastiaan Deckers, co-founder of Singapore's cofounders.sg. Mon held the crowd's attention as he shared the development of Wego's product and the scope of technology that has been adopted, which has been integral to Wego's product evolution.
Attendees were then divided into smaller groups where they each selected a topic to pursue, and researched, shared ideas and coded the concepts. The ideas were then shared with the entire group.
"This meet-up is a valuable pursuit of inspiration and knowledge sharing," said Mon. "We were thrilled that so many of Singapore's talented developers joined us at Wego for the event, the value of which was evident in the enormous amount of unique concepts and enlightening discussions that buzzed through the office the entire evening. We very much look forward to doing it again."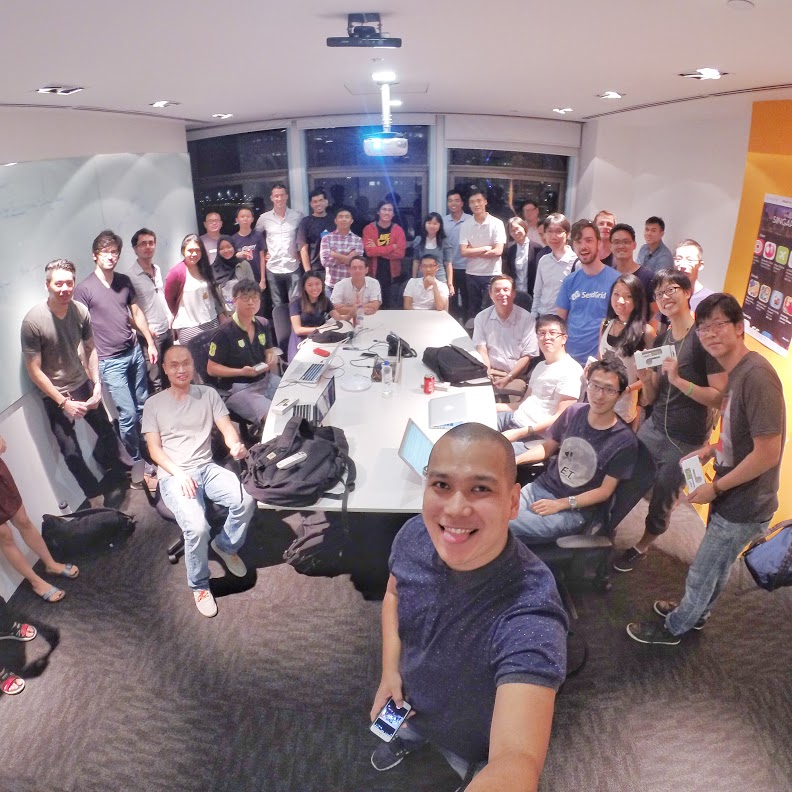 Attendees received some awesome Wego swags, including Wego powerbanks, luggage tags and folders. The next Frontend TL;DR event will be held at Viki. Check out the Front End Developers Singapore group page on Facebook for more details.