Feelings of frustration, overwork, and tiredness are prevalent in this age of rampant chaos, as countless forces scream for our attention endlessly. But, it's being addressed by an inclination towards wellness, with many thirsting for balance and wellbeing. The quest for a revitalised body, mind and soul sounds daunting, but thankfully, there are places the world over that put you on the right track while providing some much-needed TLC.
Looking to kickstart your wellness journey, or need a revitalising break? Here are some relaxing getaways that will have you coming home healthier than when you left.
Anantara Kihavah Villas, Maldives
Even if you don't have extensive knowledge of wellness activities and services, the itinerary at this private island retreat is jaw-dropping. The ultimate wellness experience awaits in this collection of villas perched upon crystalline ocean waters. Bespoke Balance Wellness Retreats allow you to pick and choose from a range of revitalising experiences, including ayurvedic massages, Tibetan sound therapy and vitamin infusion treatments. With facilities including glass-bottomed rooms, the villas come at hefty rates but are well worth it if you seek holistic restoration.
Find cheap flights to Maldives
Kamalaya Koh Samui, Thailand
This island has been a sanctuary for Buddhist monks for centuries, embracing the profound spiritual energy emanating from its core. The Kamalaya is a resort on the island that taps into that energy and offers it to you. With award-winning spa services and treatments alongside programmes that target your areas of concern, you'll leave feeling like the best version of yourself. Wellness mentoring from naturopaths also support sleep retreats, to retrain you in the lost art of sleeping well, a valuable skill for hectic lifestyles.
Find cheap flights to Koh Samui
Terme Di Saturnia, Tuscany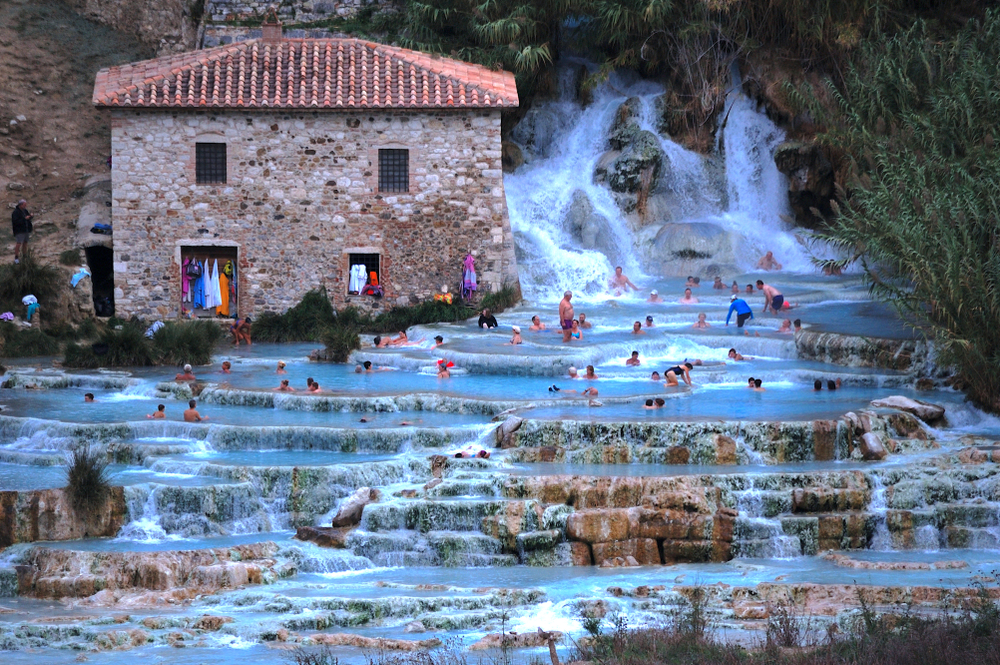 You probably already know about Tuscany's gorgeous landscapes, perfect for idyllic countryside retreats. But the region also has hot springs that boost your wellness experience, with 40-degree waters containing elements great for your skin, respiratory and circulation systems. At Terme di Saturnia, the picturesque settings are just as soothing as the springs, coupled with centres featuring top-calibre health treatments.
Find cheap flights to Florence
Tbilisi Sulphur Baths
Gaze upon intricate mosaics and domed roofs while soaking in nourishing pools of underground thermal spring water. Tbilisi's bath-houses are renowned for their benefits to irritated skin, arthritic pains and digestive disorders, to name a few. Laze and de-stress, and let Nature do her work. If you come on a cold day, stepping into the warm waters of the pools invokes an invigorating sensation of bliss.
Healing Tunnels of the Bosnian Pyramid Complex
Beneath the majestic hills of this complex in central Bosnia and Herzegovina, lies a subterranean labyrinth of prehistoric tunnels suffused with healing qualities. The presence of beneficial electromagnetism and ultrasound frequencies boost human physical, mental and spiritual faculties. Additionally, a high concentration of negative ions facilitates cell regeneration. Myth? Magic? Take a guided tour of the Tunnels and experience the healing for yourself.
Find cheap flights to Bosnia and Herzegovina
Recharge in a vortex at Sedona
Nature possesses the power to heal, but few places manifest it as tangibly as this desert expanse in Arizona. Concentrated energy rising from the Earth causes a curious tingling sensation. Natural magnetism and electricity in the air amplify emotions, making it a renowned spiritual and meditation destination. Even if you aren't a believer of these good vibrations, the stunning red rock formations will inspire awe and feed your zest for life.
Rishikesh, the Birthplace of Yoga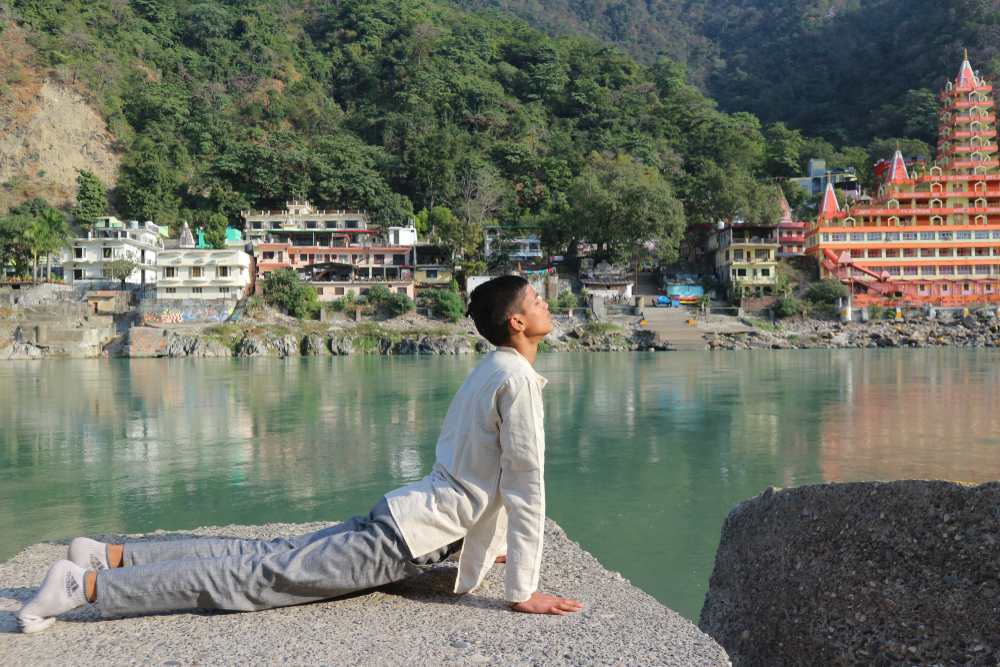 As yogi culture continues to spread, countless studios host sessions garbed in athleisure. It's easy to forget the underlying benefits and principles of this discipline. Yoga unites the breath, body, mind and spirit with more than just physical movements, but also involves meditation, mental exercises and spiritual exploration. And where better to rediscover and develop your relationship with Yoga than at its origin? With myriad ashrams situated along the flowing Himalayan waters of the Ganges, participate in a retreat or guided programme to explore Yoga's fundamental truths and benefits.
Surf Therapy Programmes
An exercise in surrendering to greater forces than the self, while enjoying a sense of freedom, surf therapy is growing in popularity for its physical, mental and social benefits. Charities like Australia's Waves of Wellness now conduct programmes to combat mental health problems while enjoying the waves at Bondi Beach. Take a trip to a surfing location, from Rossnowlagh in Ireland to Bali, and enjoy a motivating calm while floating upon the ocean's vast expanse.
Forest Bathing in Totoro Forest, Japan
Few things nourish the mind and soul like the great outdoors. In Japan, this significant activity has a name: shinrin-yoku; or forest bathing. And it doesn't involve taking a bath in a Japanese forest. You're letting all senses be washed and awakened by the sensations of the verdant environment. No phones, no technology allowed. Benefits include lower blood pressure, cortisol levels and improvement in concentration and memory. Japan's Totoro Forest particularly evokes the Studio Ghibli vibes, with experienced guides to show you how it's done.
Embark on a multiple-day hike at Tasmania's Bay of Fires
When things get too rough, sometimes you simply have to walk it off. Hiking is a wellness go-to for many, but for an even more absorbing and beneficial experience, why not stretch it out to a couple of days? The Bay of Fires Walk traverses gleaming beaches, orange-tinged rock formations and Fingal Valley over 3 or 4 days. All the while, you're accompanied by local wildlife while enjoying kayaking and spa treatments. Leisure is the priority, so take your time, let Nature sweep you off your feet, and your cares into oblivion.
Find cheap flights to Tasmania
Learn Tai Chi in Yangshuo County, China
It's no secret that martial arts are an excellent activity for the body and mind, advocating fundamental philosophies of self-mastery and balance. Tai Chi, in particular, focuses on mindful movements that improve your physical and mental faculties while extending your longevity. The subtle motions of the Yang Style are less strenuous and suitable for all ages, but still does wonders for your wellbeing. As you develop your practice surrounded by Yangshuo's verdant topography and lakes, you also enjoy the solidarity of the local community, sustaining this enduring discipline.
With so many options now available for wellness holidays, there's no better time to have your own wellness experiences. From activities that encourage mindful, present awareness to detaching yourself from concerns and worries, you might discover a new outlook on life. Besides all the health benefits and positive effects on your wellbeing, checking out these locations could redefine your perspective of a break. You could find yourself truly recharged.