This article is reviewed regularly (on a monthly basis) by Wego's editorial team to ensure that the content is up to date & accurate.
Updated 21 June 2021
Over a year into the pandemic, the coronavirus is still wreaking havoc in West Bengal. The state is witnessing an alarming rise in cases amidst a severe shortage of vaccines. This has left the WB government no choice but to implement lockdown in Kolkata and the rest of the state.
Here's everything you need to know: what's open, what's not, and who's exempted.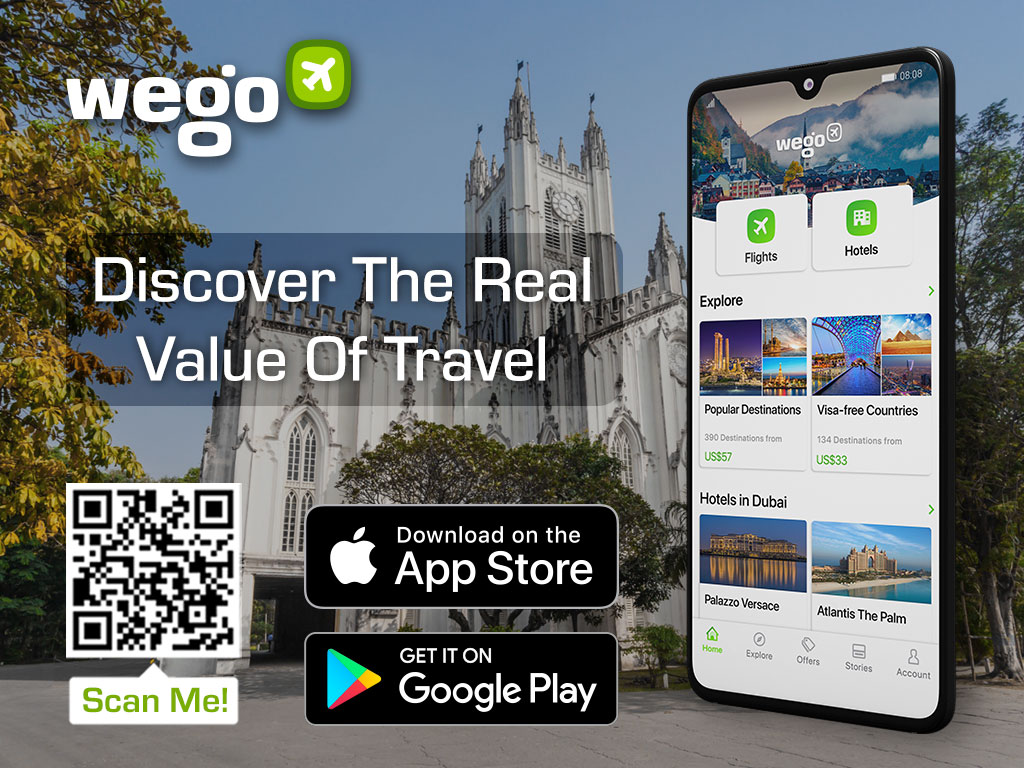 West Bengal lockdown
The West Bengal government has decided to extend the lockdown in the state till July 1. The ongoing lockdown was to end on June 15. However, certain relaxations have been granted.
COVID cases have been rising in the state in the aftermath of the Assembly Elections.
What is open?
The state's cabinet has put restrictions on the operating hours and strength capacity of several establishments:
Bazaars, markets, shops selling vegetables, fruits, milk, bread to only remain open from 7 AM to 11 AM.
Other retail shops will be open from 11 AM to 6 PM.
Operations in tea gardens will be allowed with 50% of total strength of each shift.
Operations in jute mills will be allowed with 40% of total strength of each shift.
All government offices and private establishments will start functioning at 25% capacity from 16 June. Heads of departments will prepare duty rosters.
E-commerce and home delivery of all commodities are allowed.
Parks can stay open from 6 AM to 9 AM for morning walks, but only to vaccinated individuals.
Restaurants and bars will be allowed to open between 12 PM to 8 PM with 50% sitting capacity.
Malls will function from 11 AM to 6 PM with 30% capacity.
Games and sports can resume without spectators.
What is not allowed?
Schools, colleges and other educational institutes as well as gyms, beauty parlours, salons and cinema halls will remain closed.
All administrative, academic, entertainment, political, cultural and religious gatherings have been strictly prohibited.
Industries and manufacturing units will be closed, except for those relating to healthcare and essential goods.
Will transport facilities be available?
Local trains, metro services, inter state bus/train services and inland waterways services have been suspended. Intra-state goods and trucks movement is restricted except for essential supplies.
Private cars, taxis, auto movement are restricted, unless the passengers are travelling to and from hospitals, diagnostic centres etc.
Can you travel to/from West Bengal during the lockdown?
In Kolkata, people associated with emergency services or organizations, e-commerce delivery, online delivery services, media persons are allowed to move with their vehicles, but they have to get an e-pass from the Kolkata Police.
The Kolkata Police has started issuing e-pass through a dedicated website, where you can apply for an e-pass. These e-passes have to be shown at the police pickets or at the checking points. The e-passes issued by Kolkata Police will be valid for the specific time period, route, and area.
Here's how to apply for the e-pass online:
Click on 'I Agree' checkbox
Select 'Individual' or Organization' as per requirement.
Key in all the details—name, address of the destination, details of the vehicle, the reason for commuting, etc.
Then tick the checkbox that read 'I shall not operate/commute in the containment zones'.
Upload your photo identity proof and required documents.
Submit the application.
You will get the QR code-enabled e-pass in your e-mail or through SMS.
Download the e-pass.