This article is reviewed regularly (on a monthly basis) by Wego's editorial team to ensure that the content is up to date & accurate.
Last Updated 3 November 2020
The Indian travel sector has slowly re-invented itself to the new normal. From travel bubbles and immunity insurances to contactless travel and open-dated accommodation packages, the Indian tourism industry is taking baby steps to breathe into the new life. Travellers with an itchy foot have already started planning their next vacation and have started to remain up to date with the upcoming travel news and guidelines.
Are you planning to travel to West Bengal? Read on to know more about the latest quarantine rules and COVID-19 testing guidelines in West Bengal.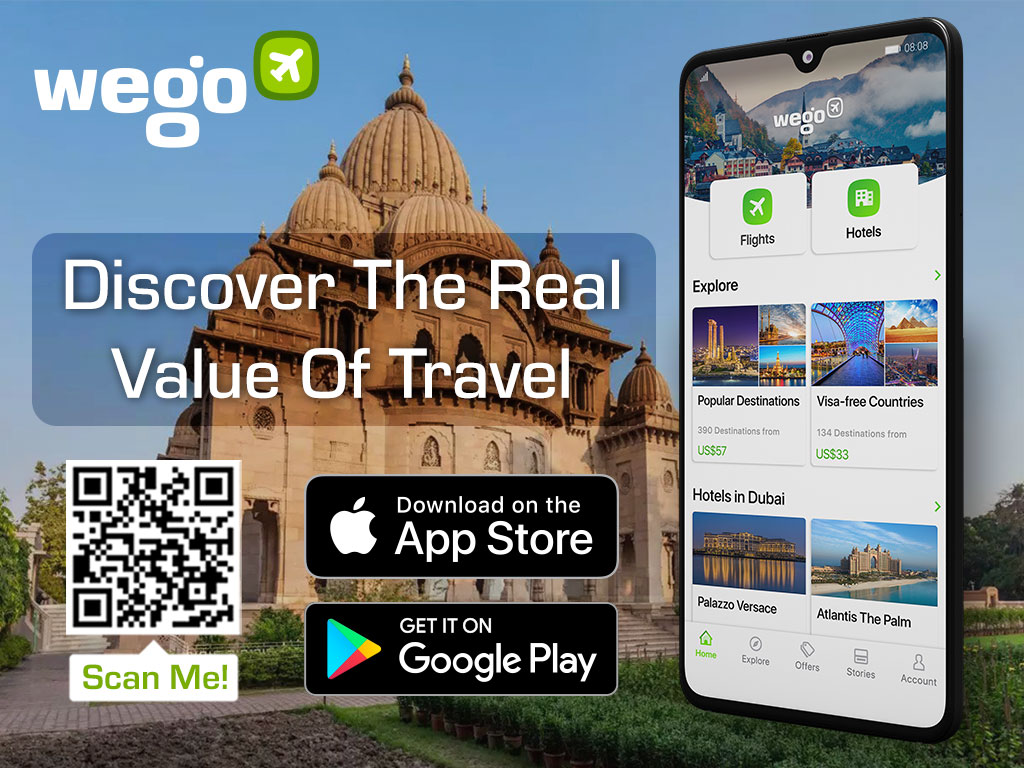 West Bengal quarantine rules
As of 29 October 2020, active COVID cases in West Bengal has crossed 37,094, with 3.21 lakh successful recoveries (1 Lakh equals 100,000).
Please note that both domestic, as well as international passengers arriving at any of the airports in West Bengal, will be thermally screened. If found symptomatic, they will have to get tested for COVID-19 at their own expense.
Domestic passengers
There is no restriction on inter-State and intra-State movement of persons, private vehicles and goods including those for cross land-border in West Bengal. Anyone can enter West Bengal without permission, approval or e-permits.
Asymptomatic passengers will not be required to undergo quarantine and will be permitted to proceed with advice to monitor their health for 14 days. All passengers are also mandated to submit self-declaration form at the time of arrival at the airport.
International passengers
According to the Bureau of Migration, all international passengers travelling to West Bengal must fill an online self-declaration form at least 72 hours prior to their departure to India. On arrival all passengers are mandated to undergo quarantine for 14 days which constitutes 7 days paid institutional quarantine at their own cost, followed by 7 days isolation at home with self-monitoring of health.
For compelling reasons or cases of human distress such as pregnancy, death in the family, severe illness and parent(s) with children of the age of 10 years or below, home quarantine may be permitted for 14 days.
Travellers may also seek exemption from institutional quarantine by submitting a negative RT-PCR test report on arrival. This test should have been conducted within 96 hours prior to undertaking the journey. The test report should be uploaded on the portal for consideration.
A few hotels in West Bengal are providing paid institutional quarantine facilities for international travellers. Readers are advised to check with the hotel authority regarding the facilities' current status to quarantine travellers.
COVID-19 testing guidelines and facilities in West Bengal
As sanctioned by the Indian Council of Medical Research (ICMR), coronavirus tests in West Bengal are of the following types: Real-time RT PCR tests, Rapid Antigen tests, CBNAAT tests, and TrueNat tests.
Along with government medical centres, numerous private labs have been set up following ICMR guidelines to meet the COVID-19 testing demands in West Bengal. You can find a list of government and private labs in West Bengal from where you can get a COVID test report here. There are an estimated 67 government hospitals/ laboratories and 40 private ones in the state of West Bengal doing COVID-19 testing using various diagnostic modalities.
The West Bengal government has recently decided to take swab samples of all symptomatic as also asymptomatic direct and high-risk contacts of a confirmed case as part of its containment and treatment strategies in high-risk spots.
The government has also issued a new set of guidelines on treating COVID-19 patients with comorbidities, usage of repurposed drugs and post-discharge care.
What do you need to know and prepare before getting tested?
You should get tested for COVID-19 if you have one or more of the following clinical symptoms for a prolonged duration: fever, difficulty in breathing, cough, sore throat, running nose, loss of taste or smell, and body pain. It would take anywhere between 3 hours to 2 days for the test results to arrive. Until then, you must isolate yourself to prevent the spread of infection.
It's recommended to call the toll-free number 1075 or central helpline number +91-11-23978046 for information before going to get tested. In West Bengal, you may also call 1800313444222 or 03323412600, the state helpline number for COVID-19.
You will likely be charged INR 1,500 for an RT PCR test.
Please carry your government ID card (Aadhar card/Passport/Voter ID) and proof of your address when you proceed to get tested at any of the laboratories/ hospitals.