This article is reviewed regularly (on a monthly basis) by Wego's editorial team to ensure that the content is up to date & accurate.
Updated 18 October 2021
Following prolonged restrictions on Indian travellers due to the dangers posed by the Delta variant, first recognised in the country, normalcy is slowly returning to the country, as several popular foreign countries are gradually opening up for travellers from India. 
Owing to the rapid immunisation program in India, many countries have reinstated leisure travel, opening their borders for fully vaccinated travellers, even allowing them to bypass testing and quarantine requirements.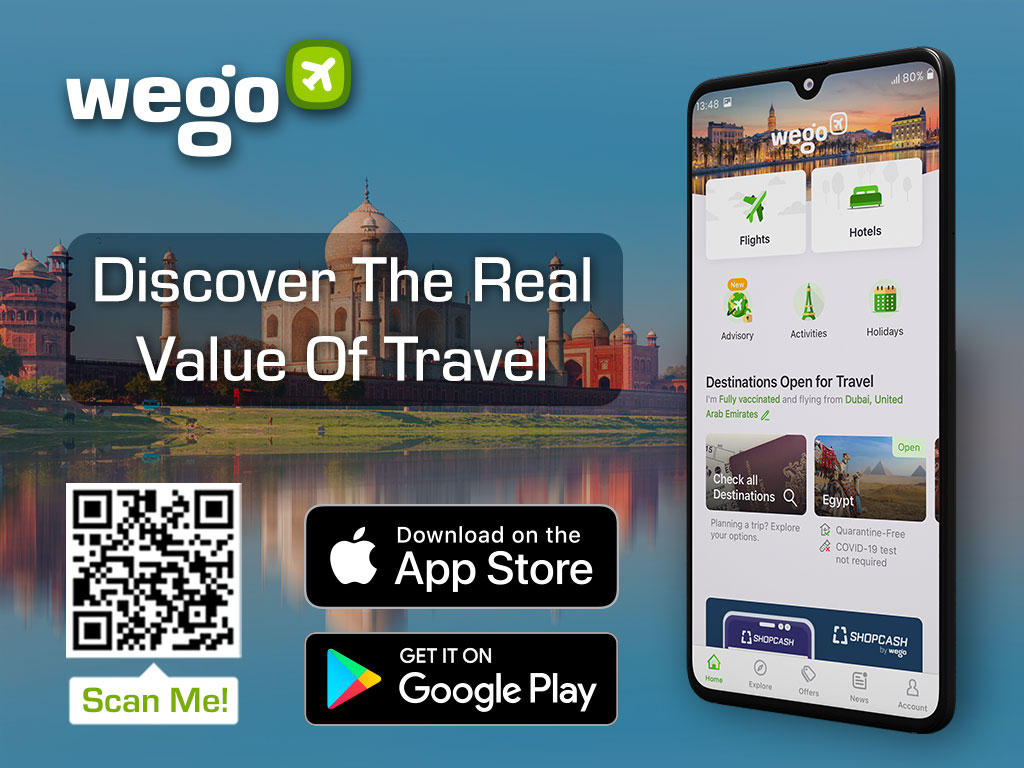 Are you fully vaccinated and wondering which countries are granting entry to immunised travellers from India? Keep reading to find out the list of nations that are now open to Indian travellers. 
Countries open to vaccinated Indian residents
Andorra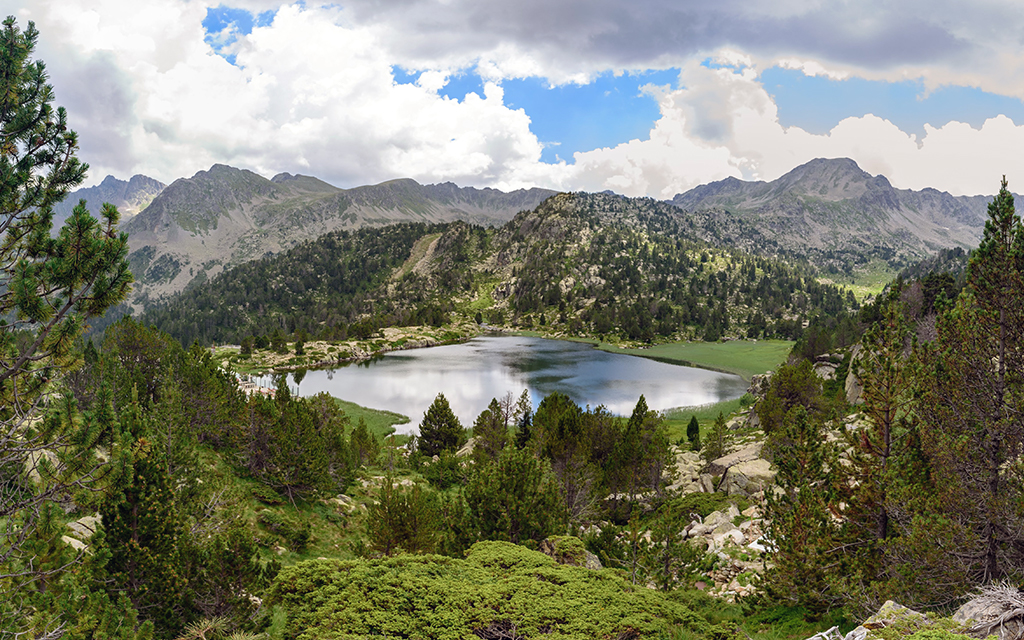 Everyone travelling to Andorra is exempt from having to serve quarantine. All tourists planning to spend three or more nights must have a negative test result issued within 72 hours before arrival. Alternatively, travellers may also provide a vaccination certificate issued by the competent authorities in the country of origin at least 14 days after the administration date for the last dose of the full vaccination schedule with a vaccine authorized by the European Medicines Agency (EMA), the World Health Organization (WHO) or a drug regulation authority, ie Covishield is accepted, Covaxin isn't.
Anguilla
Anguilla is now open only for vaccinated travellers, with children under the age of 18 and pregnant women being exempted from the requirement. To be considered fully vaccinated by the Anguillan authorities, a traveller must have had his/her last dose of vaccination at least three weeks prior.
Accepted vaccines includes AstraZeneca (Covishield), but Covaxin has not been approved yet. Prior to travel, all international travelers to Anguilla must apply for entry permission at IVisitAnguilla, and submit proof of a negative PCR result taken and received within three to five days before arrival. Travelers must also upload proof of vaccination.
Albania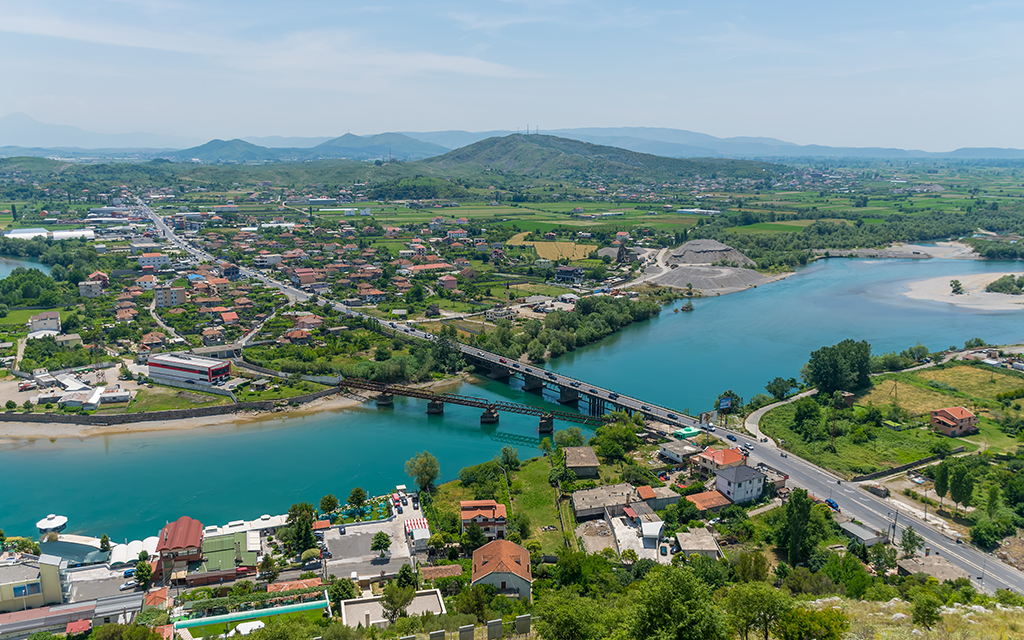 Arriving passengers are not required to obtain a negative COVID test to enter Albania. Furthermore, there is no requirement to quarantine when arriving in Albania, however quarantine may apply in specific cases when ordered by health authorities.
Armenia
Travelers entering Armenia are required to present the results of a PCR test taken within 72 hours prior to arrival or submit to a PCR test at the airport. Arrivals exhibiting symptoms, or who have been exposed to someone with COVID-19, will be required to self-quarantine for 14 days.
Bahamas
The Bahamas is welcoming fully vaccinated tourists to spend their sedative Caribbean vacation but travellers must provide a negative COVID-19 test taken at most 5 days before arrival. Tests accepted are: NAAT, PCR, RNA, RT-PCR and TMA. A rapid antigen test is also accepted for passengers between 2 and 11 years and for passengers with a COVID-19 vaccination certificate showing that they were fully vaccinated.
Vaccines accepted are AstraZeneca (Vaxzevria/Covishield), Janssen (Johnson & Johnson), Moderna and Pfizer-BioNTech (Comirnaty). A combination of vaccines is accepted and visitors must upload their test result at www.travel.gov.bs. Please note that Covaxin is not approved for travel to the Bahamas.
Canada
Canada has permitted direct flights to and from India from September 21 and has lifted the third-country RT-PCR requirement that Indian travellers were subjected to when flying to Canada on a layover aircraft. Fully vaccinated travellers who have taken Covishield or other approved vaccines in Canada at least 14 days prior to travel, can enjoy more entry relaxations. If you qualify as a fully vaccinated traveller, you are:
Required to show a pre-entry molecular test
Required to use ArriveCAN
Exempt from quarantine
Exempt from Day-8 testing
Croatia
Arrivals from India must present a negative PCR test taken within 72 hours or an antigen test taken within 48 hours. They must also produce a vaccination certificate (of a vaccination approved for use in the EU), with the vaccine completed within the past 270 days. There is no need to quarantine before arrival. As of now, only Covishield is approved, Covaxin isn't.
Estonia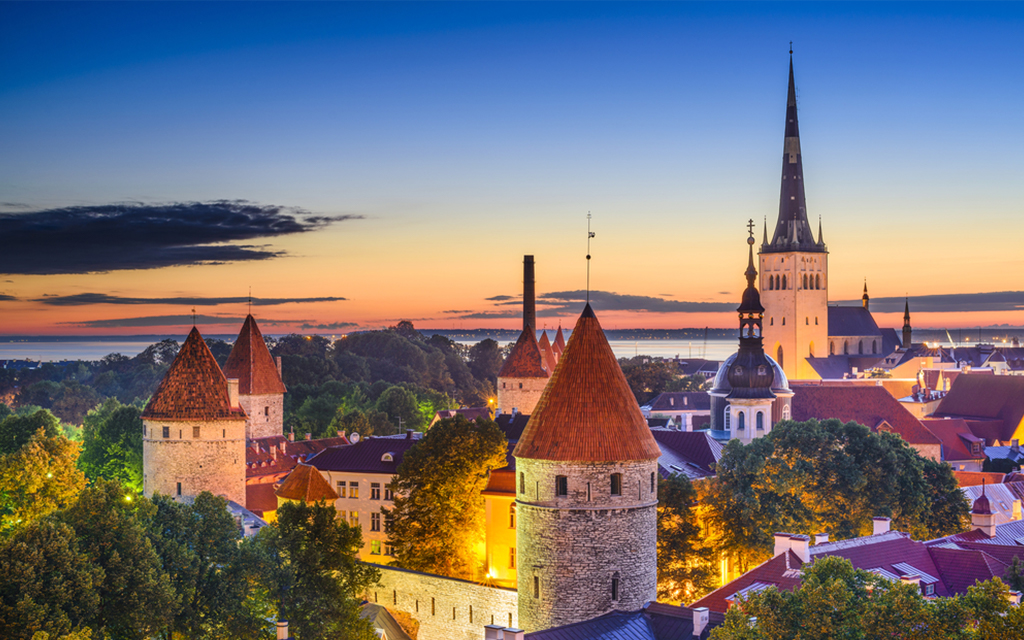 Estonia allows all vaccinated tourists to enter, regardless of country of origin or purpose. They are not subject to any testing or quarantine requirement. Any vaccine authorized in India is approved for being considered as fully vaccinated, so Covishield and Covaxin recipients can both enter the country.
France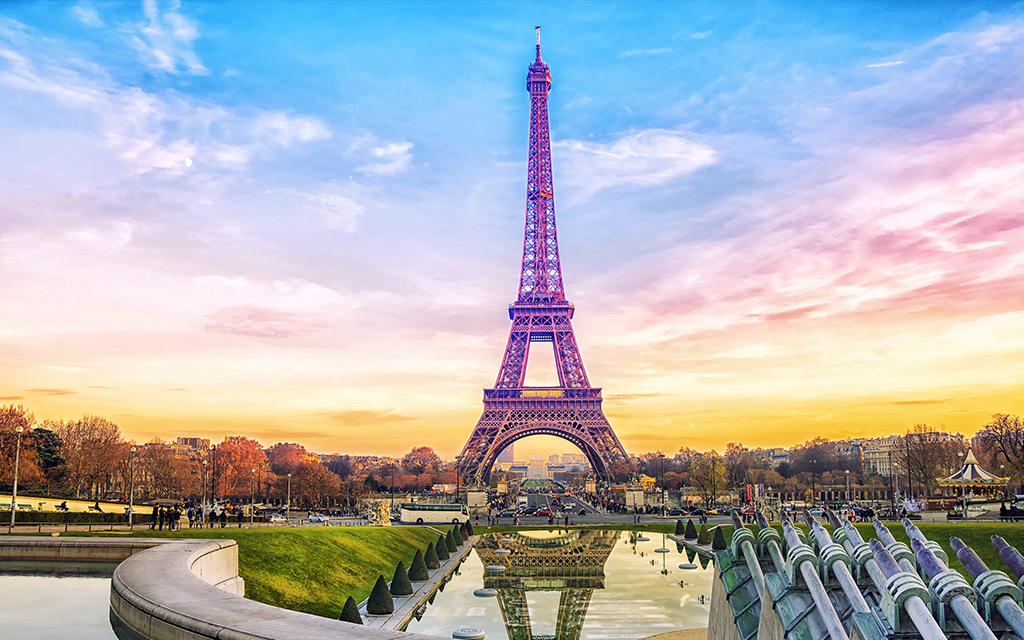 France has recently relaxed travel restrictions, allowing fully vaccinated Indians to visit the nation without being quarantined. You will also have to file a sworn declaration, which you can download from the Interior Ministry's website stating that you have no symptoms of COVID-19 infection. 
Indians who have not been vaccinated or who have been partially vaccinated must demonstrate a negative RT-PCR test 72 hours before leaving for France and will be quarantined for 10 days after they arrive. Since the French authorities don't recognise the Covaxin jab, rules set for vaccinated travellers do not apply to those vaccinated with Covaxin. However, Covishield is approved.
Germany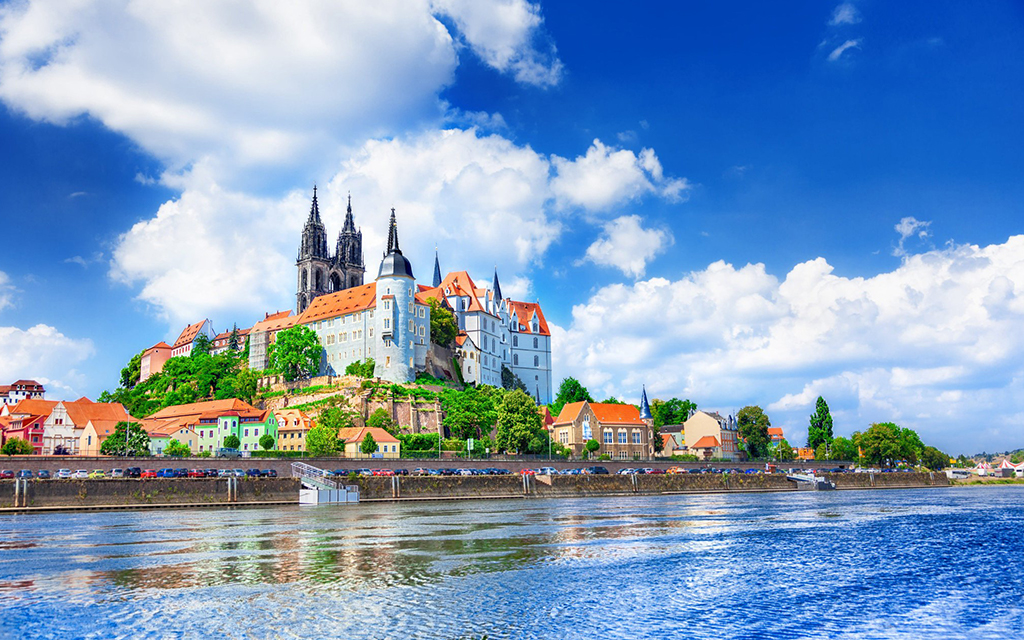 The German government has eliminated all travel restrictions for Indian citizens. Indians aged 12 and up would now be permitted for all purposes. You must, however, adhere to certain guidelines, such as providing proof of vaccination, a negative test result, or proof of recovery from COVID-19.
Vaccination certificates for travellers who were vaccinated with Covishield in India, according to reports, must include the date of birth or passport number. It will not be sufficient to refer to the Aadhar number. Covaxin jabs haven't been cleared for travel yet.
Grenada
Effective July 31, all travellers entering Grenada are required to be fully vaccinated. This new requirement does not apply to citizens and residents of Grenada or persons 13 years and under. Travellers 6 years and over must present their negative RT-PCR test on arrival in Grenada. Fully vaccinated travellers quarantine for up to 48 hours at their approved accommodation whilst awaiting the results of their PCR test. If unvaccinated, travellers will be required to quarantine for up to seven days and will have their PCR test done on day five at their quarantine accommodation.
Persons 13 years and under travelling with a fully vaccinated party will also benefit from the reduced quarantine period of up to 48 hours. Children over 14 years who are unvaccinated will be required to quarantine for up to 7 days with their travel party.
Indonesia
In a recent announcement, the Indonesian government has permitted 19 countries, including India, to travel to Bali along with the Riau islands. According to officials, the specified countries were chosen based on data showing low positivity rates. As of now, fully vaccinated travellers from India can travel to Indonesia. For travellers from India, the requirements are as follows:
Must be fully vaccinated. Arrivals must show a complete (full dose) COVID-19 vaccine card/certificate (printed/digital) that has been done a minimum of 14 days before departure date written in English or origin country language.
Must be in possession of a valid insurance plan covering COVID-19 treatment. The insurance plan must be worth at least USD 100,000
Italy
Indians who are fully vaccinated with Covishield are now eligible for an EU Green Card, allowing them to travel to Italy
However, only legal residents of Italy may enter from India by presenting a negative test result taken within 48 hours of arrival. Anyone who has travelled through India must take another test upon arrival and then quarantine for ten days at a place indicated by the authorities. They are required to undergo another test on day ten before leaving quarantine.
Kenya
Kenya, like other countries, allows Indian visitors to enter the country without being quarantined. Kenya Tourism Board (KTB) had announced to reopen its borders for travellers from India on a tourist visa.However, you must present a COVID negative certificate, which must be obtained 96 hours prior to departure. Visa applications and health declaration can be submitted online.
Lebanon
Travellers from India who have been vaccinated against COVID-19 with vaccines approved in the country like Covishield are exempt from quarantine, but not from testing. So a total of three tests are required: A negative PCR test no more than 96 hours old must be submitted upon entry, one test is performed upon entry and another test seven days after entry.
Maldives
The Maldives is one of the most popular holiday destinations among Indians. However, travel was briefly banned due to COVID-19, but now you can visit without being quarantined if you are completely vaccinated with a who approved vaccine, which Covaxin currently isn't. All tourists should hold a valid negative PCR test result with a sample taken at most 96 hours before embarkation at the first port en route to the Maldives.
This requirement is not mandatory for children below the age of 1 (one) year. Vaccinated travellers will be allowed to check in at a guesthouse on any inhabited local island. Accompanying children and infants who are not eligible for vaccination may also check in at guesthouses in local islands.
Nepal
Fully vaccinated travellers from India will not be required to quarantine in Nepal. Fully-vaccinated travellers travelling to Nepal must present the following documents:
Evidence of completion of a 14 day post-COVID-19 vaccination incubation period.
COVID-19 negative PCR test report obtained within 72 hours of entry into Nepal.
Copy of mountaineering/trekking permits, or related permits, if available.
Spain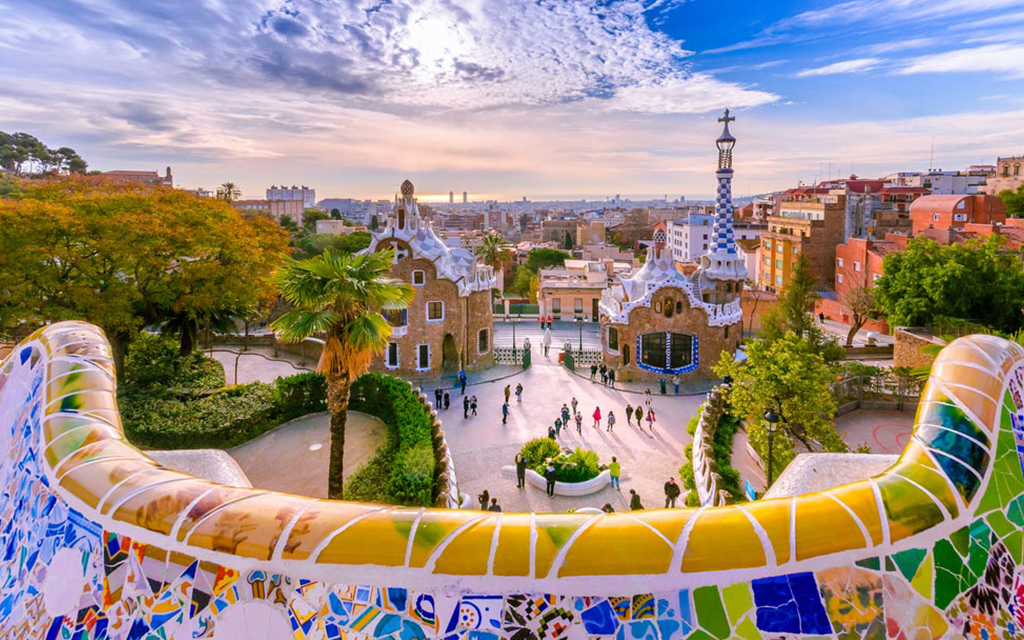 Indian nationals who hold a valid long-stay visa, health professionals, students, highly qualified workers, persons travelling for essential family-related reasons, diplomatic and consular personnel, transport personnel, and persons who prove that they are travelling for necessary reasons are permitted to enter Spain.
Still, the Spanish authorities have announced that arrivals from India are permitted entry only if the travellers prove that they have been fully vaccinated. Indian travellers should note that while the Covishield vaccine is accepted as valid proof of immunity, Covaxin is not accepted.
Switzerland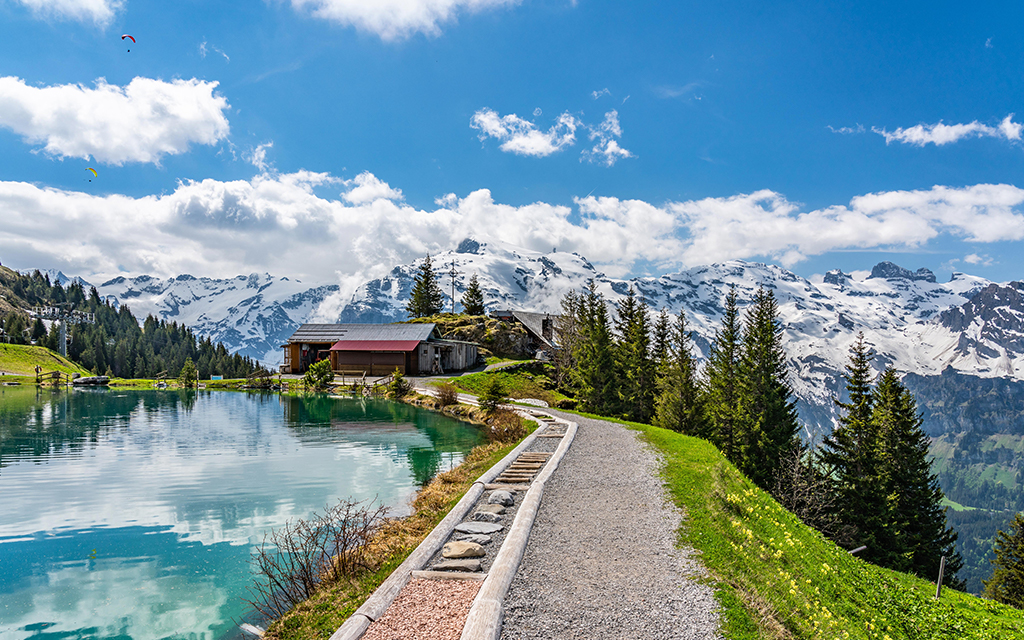 Switzerland's Federal Office of Public Health (FOPH) has announced that fully vaccinated travellers and those who have recovered from the COVID-19 disease arriving from India will no longer be subject to the testing and self-isolation requirements.
Vaccinated travellers entering from India are considered fully immunised if the vaccination process has been completed by using one of the vaccines approved by the European Medicines Agency (EMA) or World Health Organization (WHO). Again, Covaxin is not approved for travel.
Thailand
The quarantine period for fully vaccinated travellers from India to Thailand has been slashed to 7 days from the earlier stipulated 14 days of quarantine. During the quarantine, they are required to undergo two RT-PCR tests – first upon arrival on Day 0-1, and the second before finishing the quarantine period on Day 6-7.
Travellers should have a valid visa or re-entry permit, a Certificate of Entry (COE) issued by the Royal Thai Embassy or Consulate, a COVID-19 health insurance policy, confirmation of Alternative Quarantine (AQ) hotel booking, and a medical certificate with an RT-PCR laboratory result taken no more than 72 hours before departure. Please note that only WHO approved vaccines like Covishield are accepted, not Covaxin.
Turkey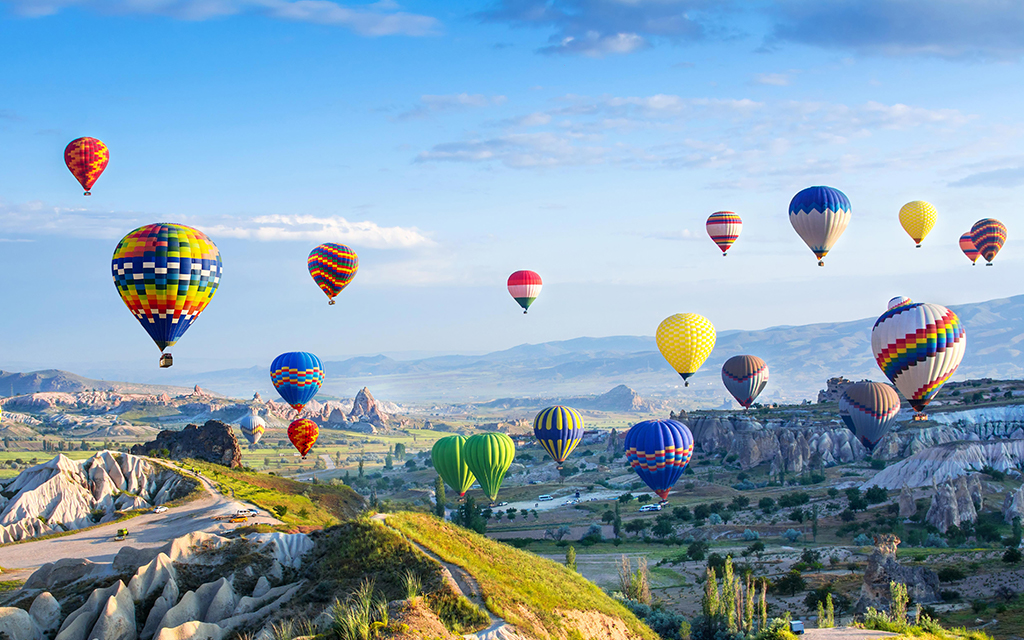 Turkey is now open to tourists from all nationalities. Fully vaccinated travellers aged 12 and up, or those who had spent the previous 14 days in India, are no longer subjected to the statutory 14-day quarantine regulation.
All incoming passengers over the age of 6 must complete a "Traveler Entry Form" at least four days before their arrival in Turkey. Fully vaccinated and recovered patients are exempt from testing and quarantine measures. Currently, Turkey accepts all vaccines when it comes to international travelers.
United Arab Emirates
The UAE no longer bans flights from India and Indians with a valid residency visa can now travel to the Emirates if they are fully vaccinated and adhere to the necessary entry requirements.
Registering vaccination certificates is optional for travellers who wish to enjoy the benefits available in the UAE to vaccine recipients. This is mandatory for attending the mega event Expo 2020 in Dubai. Only certificates of vaccines approved in the UAE will be approved, and accredited certificates will show on the AlHosn app. Do note that only Covishield is accepted, as Covaxin isn't WHO approved yet. 
United Kingdom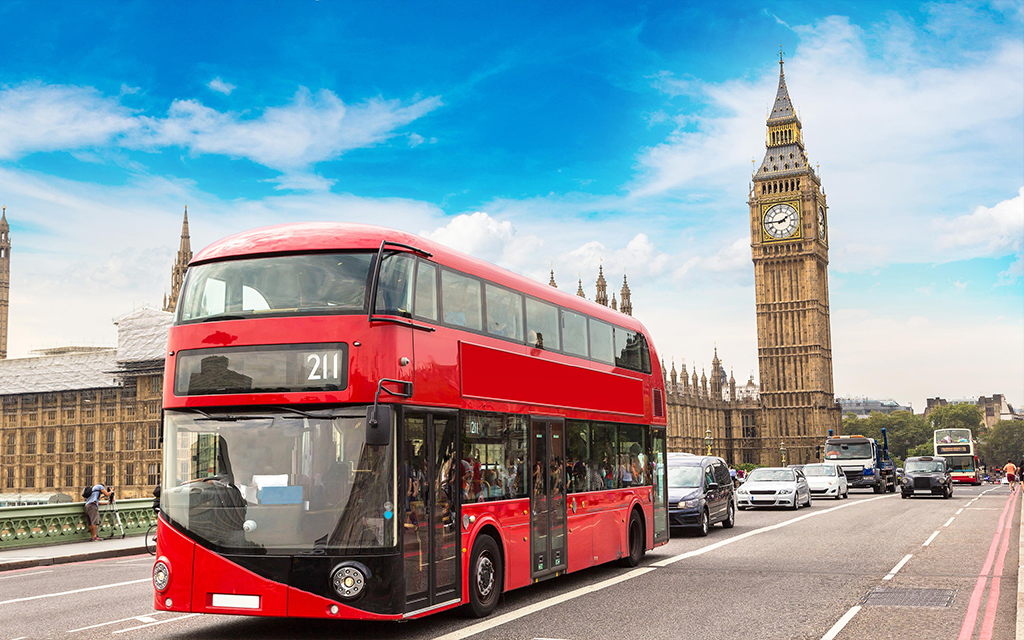 The UK has now approved vaccine certificates issued in India to be credible and Indian travellers are now eligible to travel to the UK and enjoy benefits applicable to vaccinated travellers, jabbed with approved vaccines in the UK like Covishield. Covaxin is currently not accepted. Before you travel to England you must:
You will not be required to quarantine or undergo further tests, apart from the two tests to be taken after arrival. 
United States of America
The US will allow fully vaccinated foreign nationals to enter the US regardless of the reason for travel starting in early November, including travellers from India. In a tweet, Kevin Munoz, White House Assistant Press Secretary, announced that the US' new travel policy requires vaccination as a mandatory criterion for entry from November 8, lifting the travel ban earlier placed on India.
Today we are announcing that the U.S. will reopen its land borders to nonessential travel next month by requiring vaccination of international travelers against COVID-19. https://t.co/VoeCRTz0dn

— Kevin Munoz (@KMunoz46) October 13, 2021
Covishield, the widely used vaccine in India, has been approved for entry in the US. Those coming from India would be required to show proof of vaccination before boarding the flight, and they would also be required to submit a negative COVID-19 test taken within three days before travel. There are no quarantine measures for fully vaccinated travellers.