This article has been reviewed by Wego's editorial team to ensure that the content is up to date & accurate.
Wego Presents Festival Of Travel – Don't Hibernate, CELEBRATE!
As the winter holidays 2020 beckon, Wego is gifting you discount coupons to celebrate the season at some of India's most acclaimed hotels at reduced prices. Take advantage of these not-to-be-missed offers and have yourself a memorable winter holiday with your loved ones.
Booking – up to 40% off
Agoda –  5% off (coupon code: WHITEFRIDAY)
Zenhotels – 5% off (coupon code: WHITEFRIDAY)
Radisson Hotels – up to 30% off (coupon code: CYBERMON)
Easemytrip – flat 10% off (coupon code: EMTWEGO)
Myholidays – Flat 10% off, (Coupon code WeGo10)
The above offers will only be live until 28 November 2020, so don't miss out and 👉 secure your stay today on Wego.co.in! 👈 These hotels will make for a fine exploration hub as we take a look at some of the best places to visit and things to do in India during this time of the year. Here are 20 different ways you can have a gala time during this winter season!
Winter holidays in 2020
The summer months are long gone now, and India is gradually prepping up for the colder days ahead. While the global pandemic had unanimously quashed all our spring and summer travel plans, the dwindling number of daily COVID-19 cases and the acceptance of the contact-less new normal way of life plants hope of travel again within the country during the winter holidays in 2020.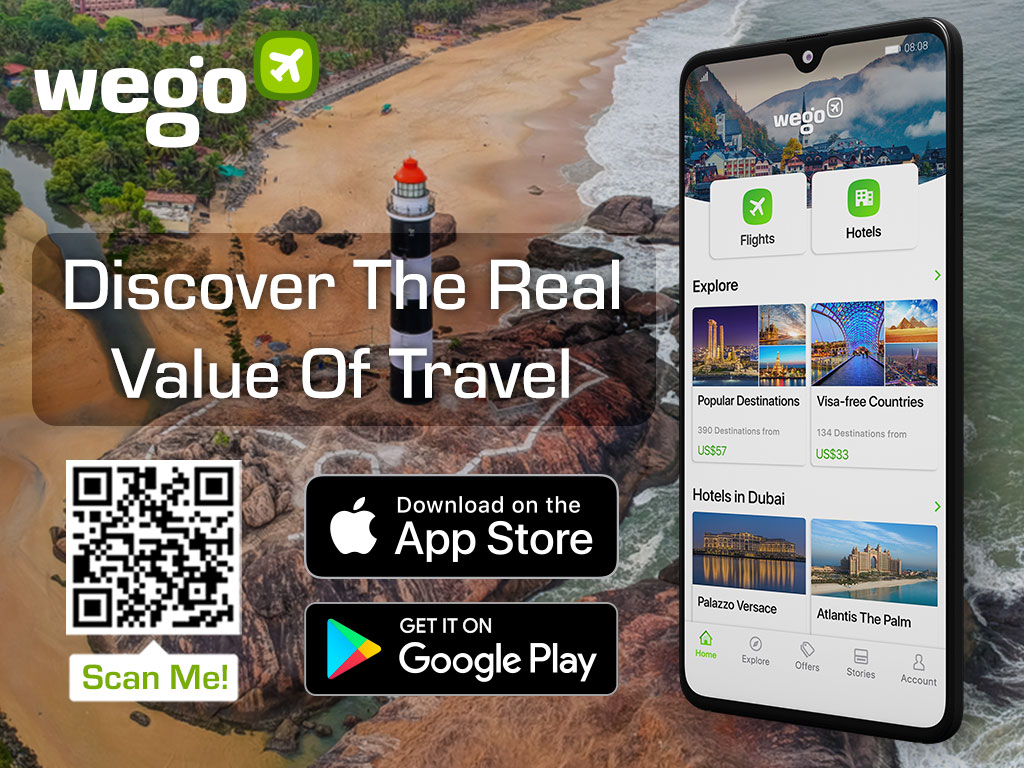 Several states have reopened borders in India for domestic tourists and have done away with mandatory institutional or home quarantine, further enticing citizens to explore their own backyards. Not sure what you want to do during this winter vacation? We've got you covered!
Book a winter trek in the Himalayas
Are you always on the lookout for an adventure? Does the rugged terrain of the snow-clad mountain feel like home to you? Then a winter trek is definitely one of the best activities for you during the cold months.
Himachal Pradesh and Uttarakhand are known to be trekker's heaven but there are numerous treks in other parts of the Himalayas too in India that will quench your thirst of panoramic views, gorgeous sunsets, and peaceful sunrises you'd love waking up to. Loads to post on your Social Media too this winter!
Top winter treks in India we suggest:
Chadar Trek – Walk over the frozen ice of the Zanskar river in this winter trek in Leh as the enrapturing beauty of the frozen Nerak Falls awaits you.
Kedarnath Trek – The Kedarnath Trek is known as the 'Queen of Winter Treks' in India, and rightly so! You'll be walking on fresh winter snow on one of the most scenic trails and staying at equally stunning campsites.
Goecha La Trek – Not all exhilarating winter treks are housed in Himachal or Uttarakhand like we mentioned, and the Goecha La Trek in Sikkim is a testimony to it. From forested trails to camping at snow-covered terrains, enjoy the best of nature this winter on this trek.
Nag Tibba Trek – This easy to moderate trek is a great option for a weekend winter trek if you are a first-timer. It comes with spellbinding views of numerous Himalayan peaks, including Kedarnath, Gangotri, Swargarohini, and more.
Parashar Trek – This 2-days trek is perfect for rookies and families that take you to blue-water Parashar Lake (frozen during winter) and gives you a panoramic view of the Kullu Valley.
Explore the backwaters of Alleppey
The backwaters in God's Own Country Kerala is a year-round tourist destination, thanks to its equable environment and verdant charm. However, with little to no rainfall in the cold months with not-so-chilly weather, the state is one of our top picks for winter destinations in India in 2020 (plus, it's open for tourism and doesn't require any quarantine on arrival).
Explore the interiors of this state, stay on a houseboat and soak in all the beauty of the coconut and palm tree-lined shores as the boat glides through the backwaters in Alleppey. Plus, the availability of beaches nearby, rolling hills of tea and spice plantations, cultural sites, and many national parks like Periyar, Silent Valley, and Eravikulam make it one of the best places to spend winter holidays in India.
Visit the French colony of India – Puducherry
Missed your France trip in 2020 due to the global pandemic and border closures? You don't need to be too disappointed as the French Colony of India will help you live your French dream this winter, well at least partially! The best time to visit Puducherry is from October to March, making it one of the best places to visit in India during winters.
What to do in Pondicherry when you visit for your winter vacation:
Take a dreamy long stroll on Promenade Beach, watching the pink-tinted sunset that gloriously reflects on the turquoise waters of the Bay of Bengal.
Watch the wonders of marine life as Pondy's crystal clear waters are one of the best in the country for scuba diving.
Rent out a bicycle or scooty and explore what Puducherry is known for: the French Colony. Also, go around the Tamil quarters and Green quarters and explore its rich cultural heritage.
Enjoy a spiritual retreat at Sri Aurobindo Ashram.
Don't forget to pay tribute to the brave French soldiers at the French War Memorial.
Dive into the deliciousness of French cuisines and traditional South Indian dishes at one of the many cute cafes Puducherry boasts of.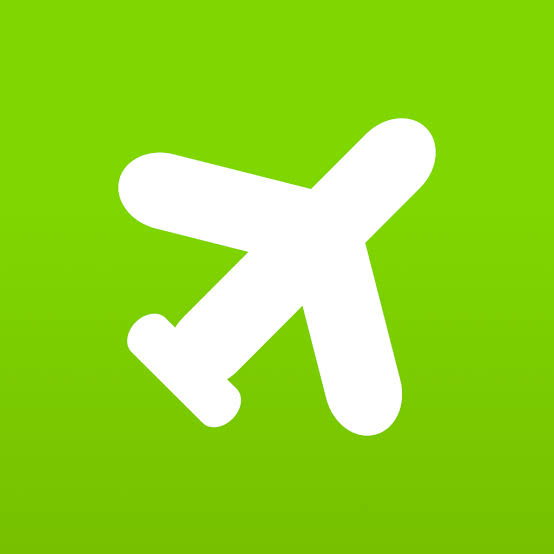 Find the best prices for accommodations in Pondicherry
Get a taste of royalty in Rajasthan
There couldn't be a better time to visit the Land of Maharajas or Kings than winter, now that you no longer have to deal with the sweltering heat of the summer months in Rajasthan.
What to do in Rajasthan during your winter vacation:
Visit the magnificent forts and awe-inspiring palaces of Rajasthan: Chittorgarh Fort (Chittorgarh), Mehrangarh Fort and Umaid Bhawan Palace (Jodhpur); Amer Fort, Hawa Mahal (Jaipur); City Palace and Kumbhalgarh Fort (Udaipur), Jaisalmer Fort and Patwon ki Haveliyan (Jaisalmer), Junagarh Fort (Bikaner).
Spend time in solitude at one of the many picturesque lakes in Rajasthan, such as Lake Pichola (Udaipur) and Man Sagar Lake (Jaipur).
Go off the tourist path and head towards lesser-known places in Rajsthan like Bundi, Osian, Mandawa, Banswara, and others, all equally breathtaking and seeping in culture and heritage, minus the crowds.
Carry home with you the colors of Rajasthan by shopping at the famous bazaars of the state like Johari Bazaar, Sadar Bazaar, and Bada Bazaar.
Some of the most vibrant festivals are organized in Rajasthan during winters, such as International Kite Festival, Magnetic Fields Festival, Mount Abu Winter Festival, Jaipur Literature Festival, among others (Note that the Pushkar Mela has been canceled for this year).
Your trip to Rajasthan this winter will be incomplete without your taste buds relishing the flavors of an authentic Rajasthani Thali, and one of the must-try food havens is Chokhi Dhani in Jaipur.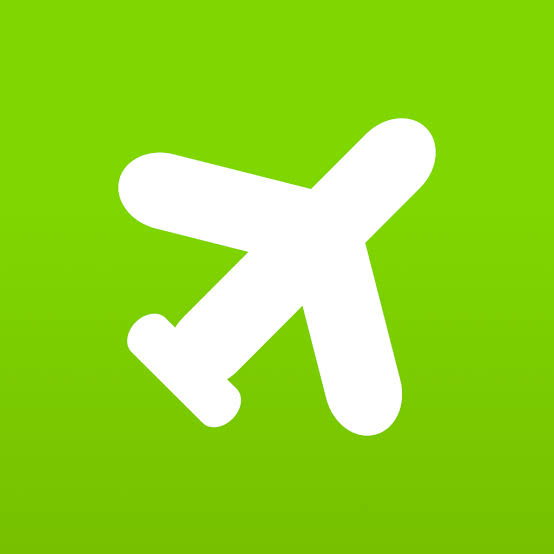 Find cheap accommodations in Rajasthan
Take a peek into the ancient and medieval world in Karnataka
A promising tourism destination in South India, Karnataka is where you book your next flight to if you want your dose of history in the winter. And of course you can gaze at the architectural grandeur too.
There is no dearth of historical places in Karnataka (also ranked as the fifth most popular state in India for tourism). The UNESCO heritage site of Hampi, popularly known as the city of ruins, is one of the most sought-after places in Karnataka. At around 15 degrees Celsius, exploring Hampi's ancient temples and monuments, built mostly between 1336 and 1570 CE, is one of the best activities in winter in India.
For your winter vacation this year, don't miss out on Mysore, the City of Palaces, Badami for Unique Rock Cut Temples, Sringeri, Pattadakal (also a UNESCO world heritage site), the temple complex of Aihole, and the ancient lands of Bidar.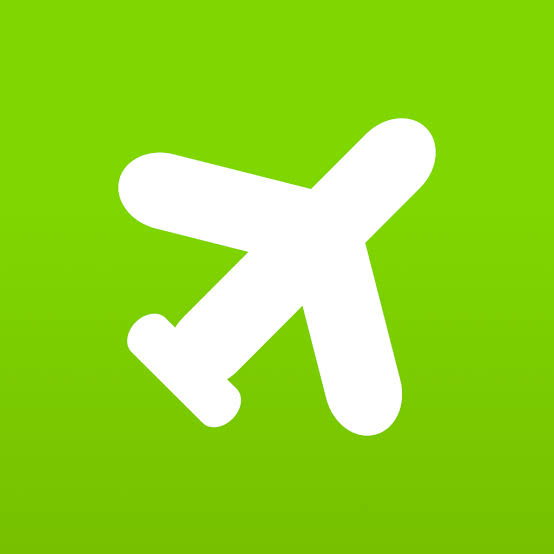 Get the best deals on flights to Bangalore, Karnatak
Join a skiing course
If you are a thrill-seeker who isn't afraid of braving the icy-cold temperatures, you can go for a skiing or snowboarding adventure in India during winter. Himachal Pradesh, Uttarakhand, Sikkim, Arunachal Pradesh, and Jammu & Kashmir all offer skiing courses since the Himalayas receive a good amount of snowfall in the winters.
Arguably, Gulmarg offers the best skiing experience in India and is heralded as the seventh-best skiing destination in Asia. The other places to enjoy skiing during the winter in India include Pahalgam, Solang Nala, Auli, Narkanda, Tawang, Munsiyari, Yumthang, and some more.
However, note that your visit to Jammu and Kashmir will be subjected to the state's domestic travel restrictions and quarantine guidelines, thus requiring you to spend 14 days in home quarantine before you head out.
Enjoy the happening beachlife in Goa
Music lovers and party-goers were the happiest when Sunburn announced a return for New Year, but all the hoppy vibes and ecstasy died when the news of the cancellation of Asia's largest EDM festival came out. But don't let the melancholy reign over you because Goa still has tons to offer, and now, with the beach shacks opened in several places, you can get tipsy and party with your friends in small groups during the winter, with the social distancing of course!
Not too fan of parties or buzz of the bazaars and flea markets? Then you can add lounging in the sun on quieter stretches of the beach, gorging on the finest seafood, visiting churches, and exploring the Portuguese colony to your bucket list of winter activities in India.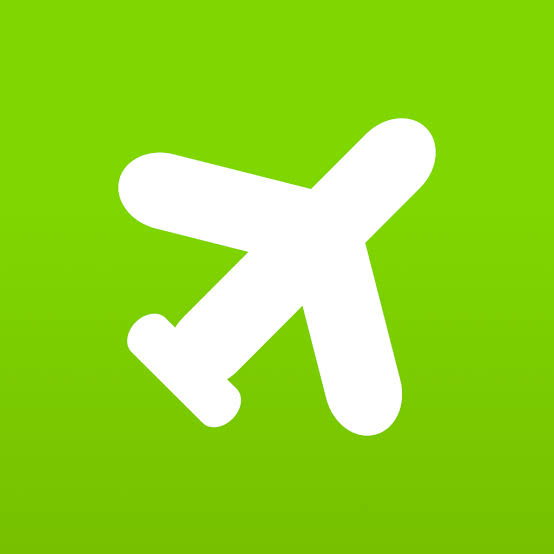 Get the best deals on flights to Goa
Experience Winter Wonderlands near Delhi
You might not be a fan of winter sports and adventure activities but experiencing snowfall (maybe the first snowfall of your life?) in the winter wonderlands of the Himalayas is something you wouldn't want to decline.
Auli, Shimla, Manali, Dalhousie, Chopta, and several other towns and villages in the states of Himachal Pradesh and Uttarakhand are the ultimate winter destinations to experience snowfall with your friends and family. Being only around an overnight road journey away from Delhi, you can live your fairytale winter, with pine trees and views of towering mountain peaks adding to the picturesque charm.
Desert safari and camping under the stars in the Thar desert
Walking on the desert sands or riding on a camel's back may be the last thing that comes to your mind during the scorching summer months. But now that it is winter, and the temperatures have dipped, a Desert Safari in the undulating golden sands of the Thar Desert in Jaisalmer is one of the best ways you could spend your winter holidays in 2020.
Take the much sought-after camel safari and watching the glowing sun go down the desert horizon as the night engulfs the dunes in enigmatic darkness. You can then sit at the bonfire with your friends and families, enjoy the traditional folk dances and a sumptuous buffet dinner, and fall asleep in the tent under the starry sky in the tranquility of the desert this winter.
Behold the magnificence of Taj Mahal in Agra
The grandeur of the iconic monument Taj Mahal needs no introduction, and to gape at its magnificence without having to bear the searing heat, you can visit Agra for your winter vacation. Planning for winter activities with your partner? Even better!
Do it like countless other tourists and enjoy the beauty of this symbol of love as the guide runs you through the historical tales. But once you have ticked off visiting one of the seven wonders of the world from your bucket list, you can explore the rest of Agra, which is equally fascinating.
Get delighted by the glimpses of the Mughal era through monuments like Baby Taj and Agra Fort, gorge on the tantalizing street food in chaat gali (snack street) of Sadar Bazaar market, and just before sundown, pay another visit to the Taj, this time from a different side. Reach Mehtab Bagh across the Yamuna River to marvel at the panoramic view of the marble monument.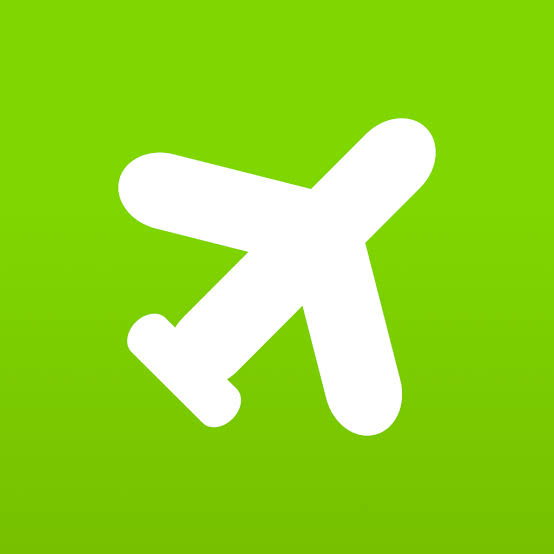 Get the best deals on hotels in Agra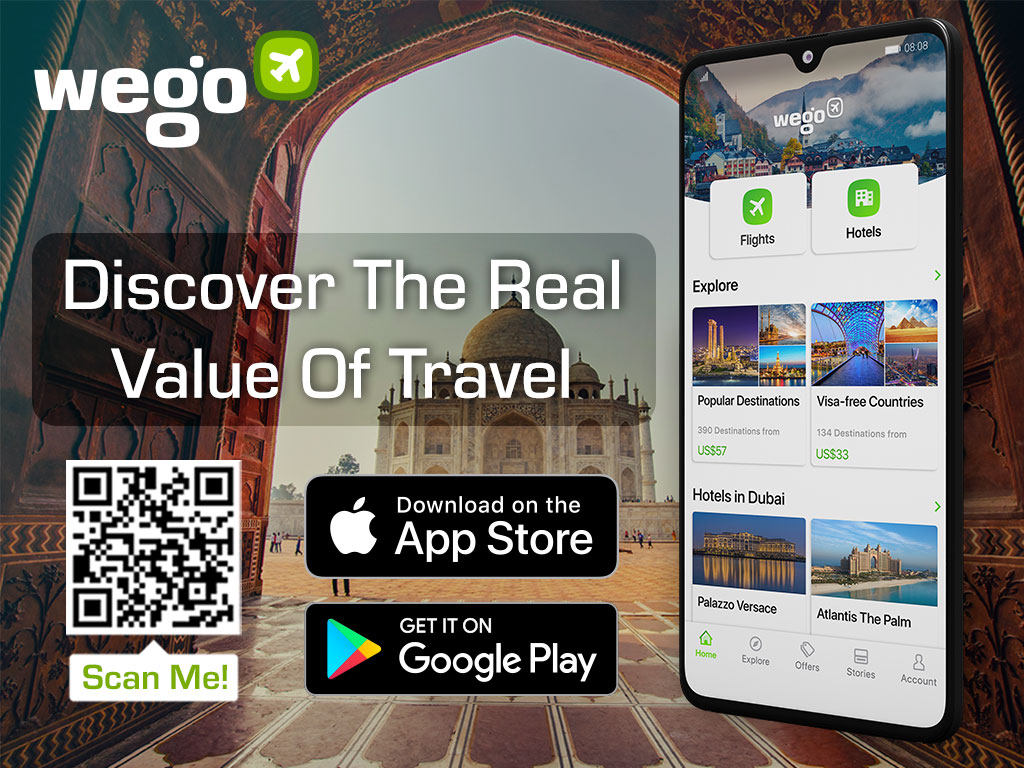 Explore the ghats of Varanasi on a foggy morning
Varanasi is the gamut of life and death. It is the spiritual capital of India and also one of the oldest cities in the world. A visit during the cold winter months can be equally rewarding and enriching.
Nothing beats the chilly winter mornings at the ghats of Varanasi, as the sun rays start peeking through the dense fog. While the evening Aarti may be the most sought-after tourist experience, make an effort to wake up before dawn and witness the mesmerizing the Subah-e- Banaras comprising of Ganga Aarti at the Assi Ghat.
Take a peaceful boat ride at dawn, only to be interrupted by the cacophony of the pigeons around, and watch the ghats slowly turn into a bustling medley of worshippers, locals, and tourists.
Varanasi, with its chaotic ghats, a maze of by-lanes, and lip-smacking street food at every corner, is sure to make you crave for a second visit soon. So, if you are looking for a cultural and spiritual experience like never before, Varanasi is the most ideal winter destination in India for you.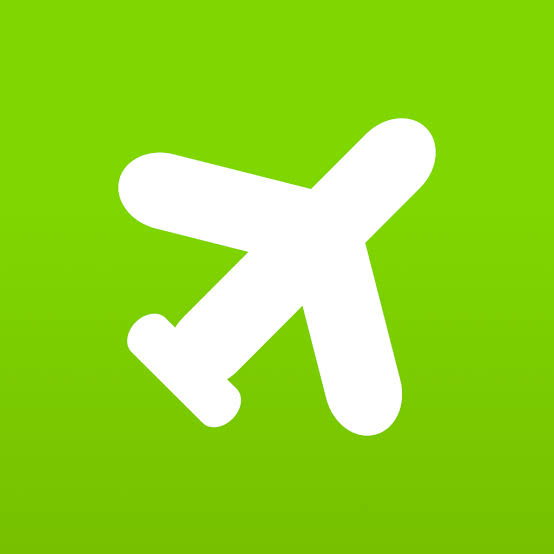 Book your stay in Varanasi on Wego
Enjoy white winter with an experience of Tibetan Culture in Dharamshala
Now we had already mentioned the winter wonderlands in India where you can experience snowfall but a winter holiday in Dharamshala deserves a special mention with its infusion of Tibetan Buddhism. It is, therefore, one of the unique winter destinations in India where you can get a taste of Tibetan culture.
Dharamshala has been the home to Dalai Lama since 1959 and some thousands of his followers, particularly in the McLeod Ganj area. Take a stroll through the area on a chilly winter morning and visit Kalachakra Temple, Tsuglagkhang Complex, and Norbulingka Monastery. Threads of vibrant prayer flags with Lung ta sway in the wind throughout the city, making every visitor stop on his path for a while and enjoy the scenery.
For trekking enthusiasts, Dharamshala is also well famed for the Triund trek, where snowfall on the trails is commonplace in December.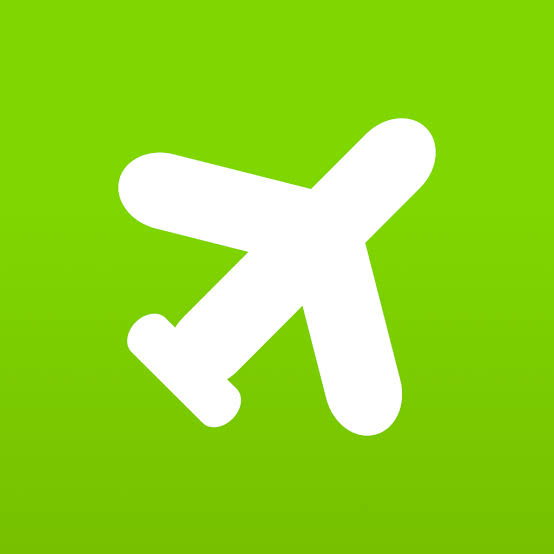 Get the best price for stays in Dharamshala
Head to one of the country's many bird sanctuaries
A wildlife photographer finally waiting to head out and take a winter trip after all the restrictions and lockdowns? Or maybe you just enjoy nature's beauty, and bird watching is a pursuit of joy? Winter is here, and a large number of migratory birds are on their way to India from colder lands on earth. There are numerous bird sanctuaries in the country where you can sight these exotic birds and spend your winter holiday in 2020.
Our top picks for bird sanctuaries to visit during winter holidays 2020:
Chilka Lake Bird Sanctuary, near Puri, Odisha – The largest wintering ground of migratory birds in the Indian sub-continent, this lagoon gets over 160 species of birds every year and is also the home to a number of threatened species of fauna.
Bharatpur Bird Sanctuary, Bharatpur, Rajasthan – This world heritage site is the safe abode of over 370 birds and was once known for regular sightings of the critically endangered Siberian cranes during winter.
Nal Sarovar Bird Sanctuary, Gujarat  – Nal Sarovar houses vast flocks of indigenous and migratory birds. It attracts over 210 birds in winter, making it one of the best winter destinations for birdwatchers and photographers.
Ranganathittu Bird Sanctuary in Karnataka – Bird sighting and photographing is popular here in the largest bird sanctuary in Karnataka as it calls over 40,000 birds during winter from Siberia, Latin America, and parts of north India.
Sultanpur bird sanctuary, Gurugram, Harayana – Sultanpur brims with birds in winter as over a hundred species of migratory birds make it their home, including Eurasian teal, wagtails, bluethroat, and many more.
Visit Gujarat to experience Rann Utsav in Kachh
The large salt marsh areas in Gujarat, popularly known as the Rann of Kutch, is a slightly offbeat winter destination. For the most part of the year, apart from winter, the area is flooded and home to flora and fauna, but the cold months are when you get to experience the ethereal beauty of this White Salt Desert in India.
A visit during the Rann Utsav (organized from November-February): even better! Time your visit with a full moon night: the best! At Rann Utsav, you get a taste of the local culture and the warmest Gujrati hospitality. Lose yourself in the melodies of the local music performers and tap your feet with the traditional dance performers while you discover the rustic charm of the villages in Kutch.
Serene winter vacation in Ooty
If you thought you would need to travel as far as the Himalayas from South India to enjoy a winter holiday in the mountains, you'd be happy to discover that it is not so. Ooty may be the perfect destination to beat the summer heat, but with the pandemic, you'd rather want to enjoy the resort town's picturesque greenery during the leaner month when the crowd is less. Perfect for social distancing, too, eh?
Take a scenic ride on the Nilgiri Mountain Toy Train, rent a cycle to go around the Ooty Lake route, hike up to the Catherine Waterfall and get your photos clicked at the Dolphin's Nose. And with the winter mist adding to its surreal charm on the rolling Nilgiris hills, if you are lucky, you might even experience snowfall in Ooty!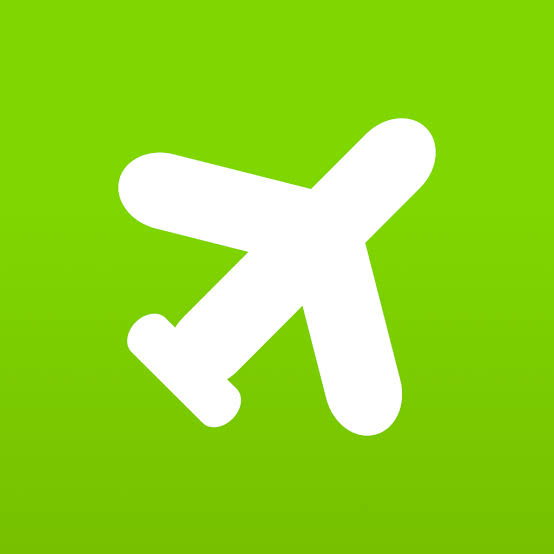 Find the best prices for accommodations in Ooty
Visit Scotland of the East – Shillong
Meghalaya has recently done away with the mandatory quarantine guideline. So now, one of the best ways to spend your winter holidays in 2020 would be a vacation in Shillong, the Scotland of the East.
The Dawki river is the clearest during this time of the year, and the surrounding beauty of this calm and motionless river is bountiful. The walk trails on this picturesque hill station not only come with captivating panoramic views but also boasts of several gorgeous waterfalls.
Visit Asia's cleanest village Mawphlang, a quaint little village that is home to Meghalaya's Sacred Forest. Keep a day in hand and plan a day trip to the small village of Nartiang, some 68 km away from Shillong, where you'll discover one of India's hidden gems: a diverse collection of megaliths.
Enjoy solitude in the lush hilly towns of Uttarakhand
Not too fond of dealing with the mind-numbing cold that comes with 24/7 snowfall but would still want to enjoy mountain views? Uttarakhand has numerous quaint destinations you can visit for a winter vacation that receive snowfall only occasionally but are perfect for the kind of vacation you are craving for.
Chasing sunsets and waking up to the most delightful sunrises come as the obvious perks. The walking trails offer views of the scenic, forested hills all around with an occasional snow-covered mountain range at the distant horizon. Two such destinations are Nainital and Naukuchiatal, both of which also offer breathtaking views of blue water lakes. For a bit of wildlife adventure, you must also include Jim Corbett National Park in your itinerary.
A 3-month long glamping festival in Orissa
Glamour and camping. Last year, Orissa had started a one-of-a-kind festival called Glamping Festival to allure tourists on Ramachandi beach. A major success during the winter of 2019-20, Orissa is now busy prepping up the guidelines for the festivals amidst a pandemic.
From local dance and music artists to big names of Bollywood performing such as Benny Dayal, musical, dance, and other cultural performances are a treat to the heart.  You also get to stay in tents on the shore and fall asleep to the sounds of the reciprocating waves.
Marvel at the sensual sculpture masterpieces in Khajuraho
Looking for a quick getaway during the winter holidays 2020? Khajuraho's temple art and architecture would make for one fine, laid-back, and unique experience this winter.
Khajuraho, a tiny and tranquil village in Madhya Pradesh, had been gaining fame in near and distant lands for its erotic stone carvings on temple walls. These temples dating back to the 10th century Bundelkhand, however, ascend beyond the representation of the Kama Sutra and depict the humdrum of everyday human life in a fascinatingly artsy way. It also boasts of a UNESCO World Heritage site tag.
You can enjoy the chill vibes walking around or cycling for a few days in the rural lands of old Khajuraho. Make sure to add Raneh falls and Ajaigarh Fort to your itinerary.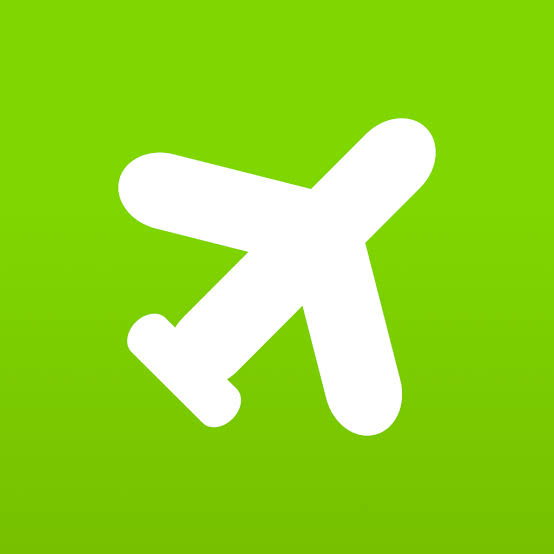 Find the best prices for accommodations near Khajuraho
Celebrate Christmas and New Year in Kolkata
When it comes to celebrations, Kolkata never disappoints. It is not the place of snowy hamlets or beach holiday destinations like Goa. However, this city embraces the colonial charm and its Bengali roots so passionately that city will grow on you during your winter vacation. Plus, you have an ambient atmosphere making touring in the city perfect during the cold months.
Kolkata also boasts of a happening nightlife, and Christmas is one of the best times to visit the city (apart from Durga Puja, of course). The Park Street carnival during Christmas is definitely not to be missed for a perfect winter holiday.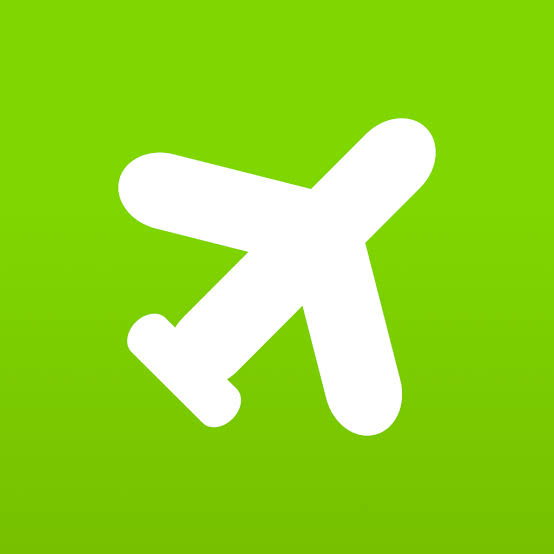 Find the best deals for flights to Kolkata