Flipping through old photos of a family holiday brings back so many memories. These pictures only serve to jolt a recollection of that moment in time, and frankly, without them, I can't recount any family holidays with my parents.
It is with this in mind that a while ago, I invested my efforts into a Rome holiday plan that revolves around the kids. Instead of striking off the never ending checklist of must-sees, which they are hardly concerned about, we are creating memorable experiences and unique feelings about the country.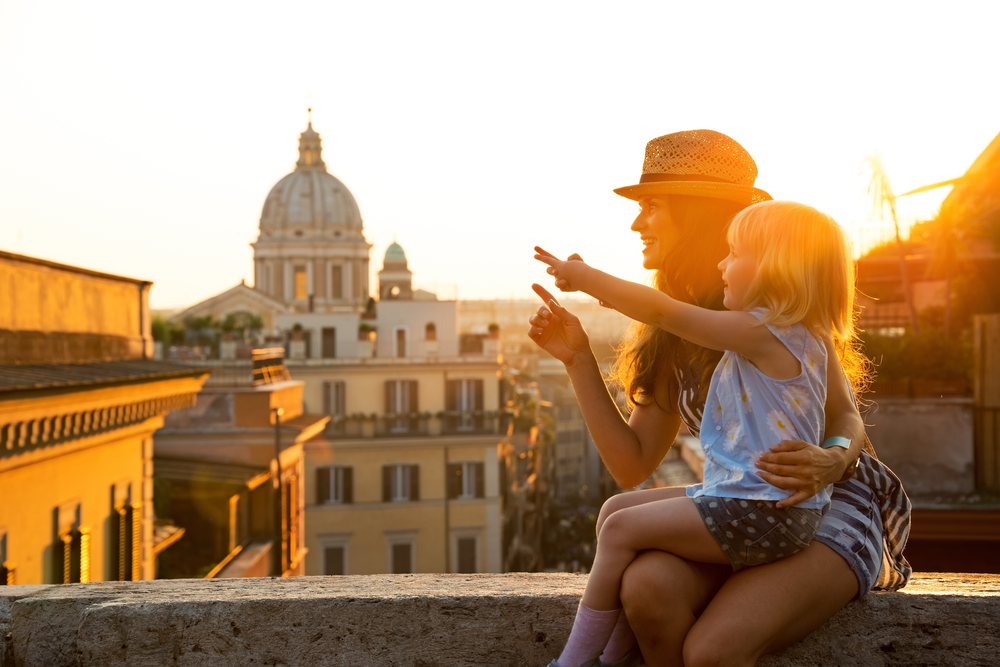 Naturally, the Rome wishlist and all of our travel plans were set aside as news of the virus and chaotic situations around the world gripped our attentions.
As recent updates of Italy slowly reopening give hope to Italians, Italophiles, and just about everyone else, I'm once again reminded of my Rome wishlist. Perhaps it's time to be optimistic and take a look at it again. Who knows, it might inspire you to look forward and create one of your own!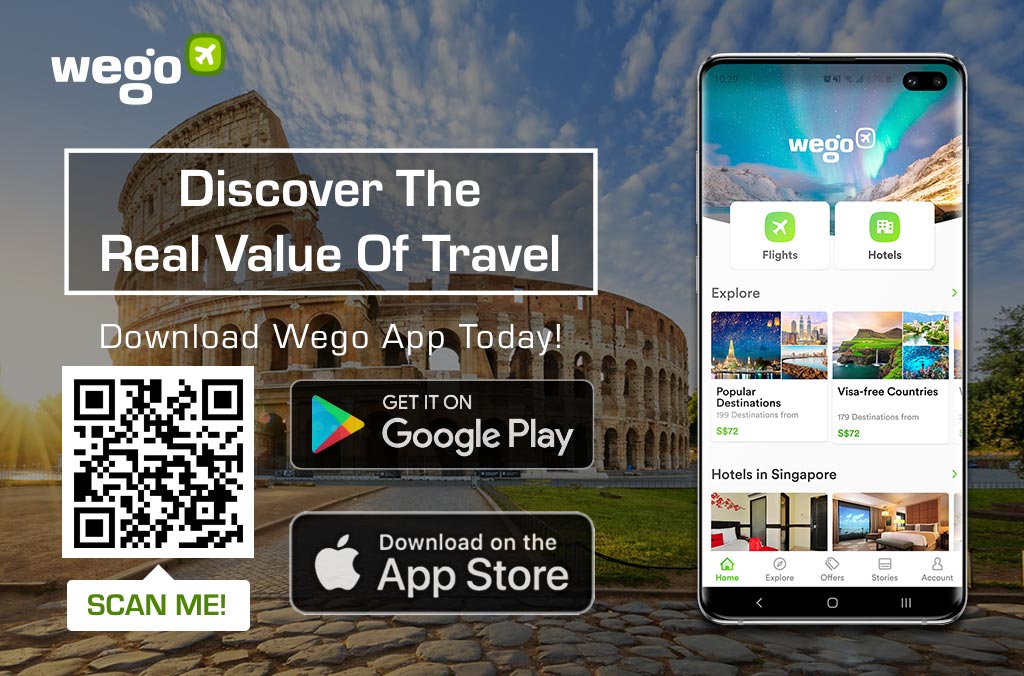 Rome-ing around
Rome is an expansive city, dripping with history and dotted with churches, gardens, and historical sites.
There are also many squares in Rome, and these once prominent places have become a place for social conventions. Each of these squares has its unique architecture and is full and open, perfect for mooching around!
Piazza Navona was an ancient Roman race track with three famous fountains – the Fountain of the Four Rivers, the Fountain of the Moor (on the south end), and the Fountain of Neptune (on the other side of the square).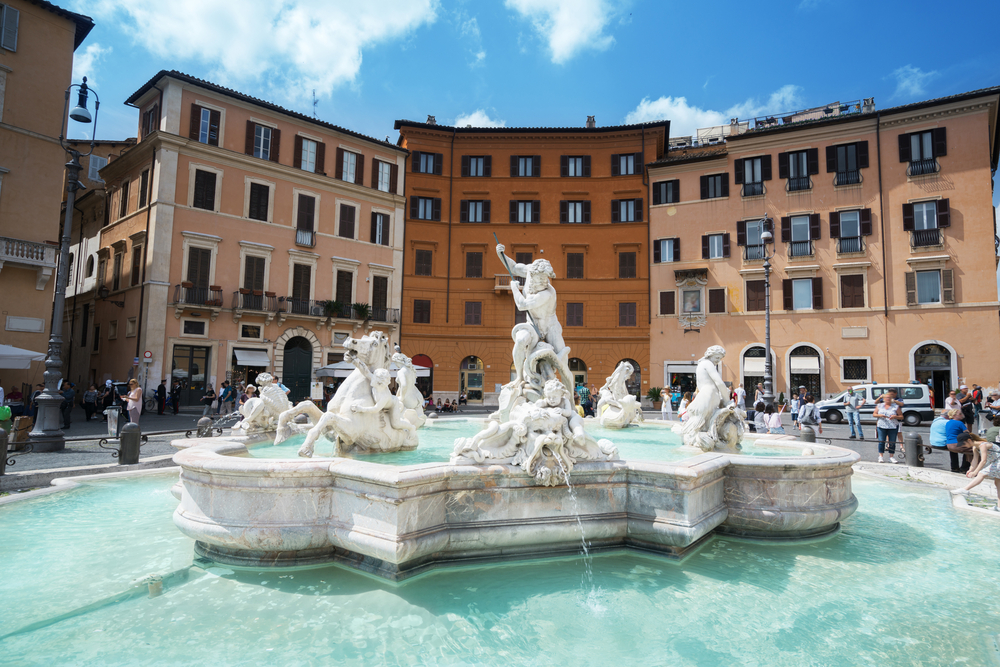 St Peter's Square is where you will want to be to see the world's largest church, Saint Peter's Basilica, and to maybe catch a glimpse of the Pope.
It may be a while before these iconic squares are filled to the brim with tourists again, but one can hope!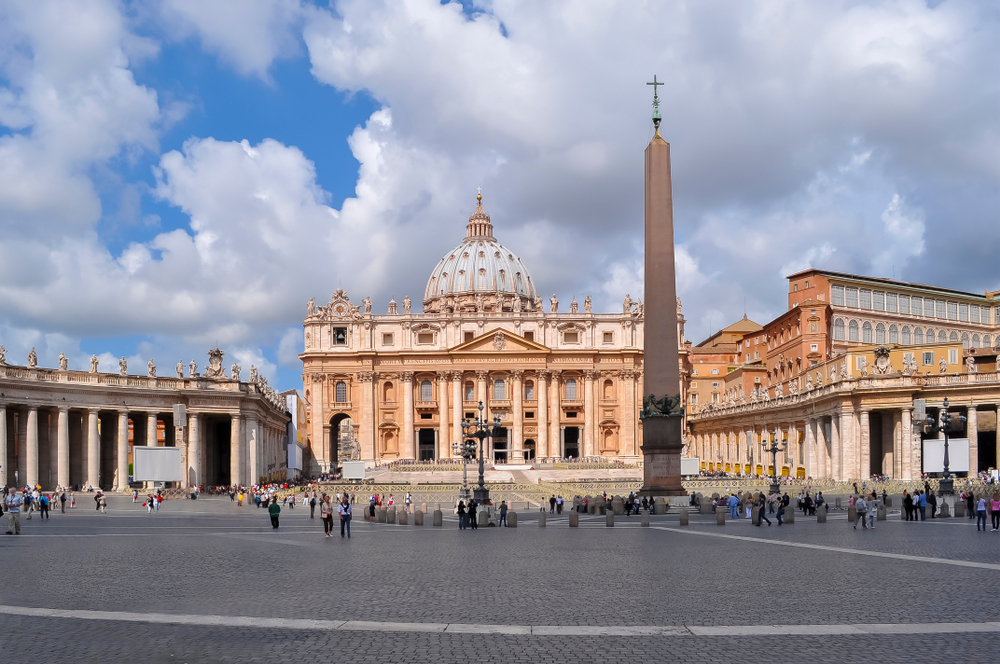 Ice cream for the win
The best way to a child's heart is ice cream—and my child surely is not immune to the icy, sugary charm. I know a sure-fire way to make the trip a treat for them would be to visit the city's most famous ice cream paradise.
Della Palma is the artisan of gelato, with 150 flavors that are passionately handmade and unique. They also include those that are for people with special diets, offering gluten-free, soy-based and sugar-free varieties. There are vegan options too.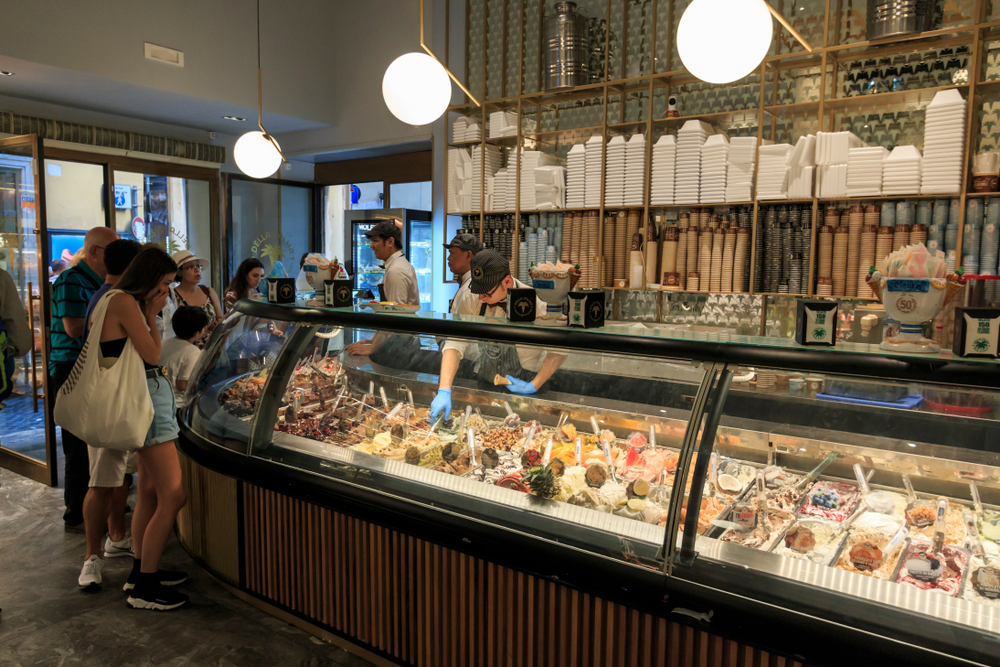 This ice cream restaurant also has an area, Gelateria Della Palma, that serves up cocktails. Located right in the heart of Rome City, it is the perfect place to load up with sugar before exploring the nearby Pantheon, Trevi Fountain, and Piazza Navona.
There is no lack of Gelateria, one each for the day of the week! Some noteworthy ones are Come il Latte for its spontaneous flavor creations, Venchi Cioccolato e Gelato for its chocolate goodness, and Fatamorgana for its very unique mixes like Thumbelina (walnuts from Sorrento, rose petals, and violet leaves) and Thought (ginger, horseradish, lemon peel, and pink grapefruit). Just the thought of the gelato made my mouth water!
Gladiator school
Allow the kids to fight. Become the coolest parents in the world, even if just for a day. Wouldn't that go against every parenting book? Well, this is not a contrarian school of thought. It is Gladiator school!
The 2-hour fight school, led by very passionate instructors, is packed with incredible energy and heaps of fun and laughter. Don Gladiator outfits and wield a sword as you learn the fundamentals of sword fighting and delve into gladiatorial combat.
All roads lead to Colosseum
It is all in the planning! For the kids, an otherwise dull site of brown giant structures is now the highlight of the trip — the Colosseum. A double win, because this is what everyone comes to Rome for. The kids, fresh from Gladiator school, will be in utter awe and ready for battle!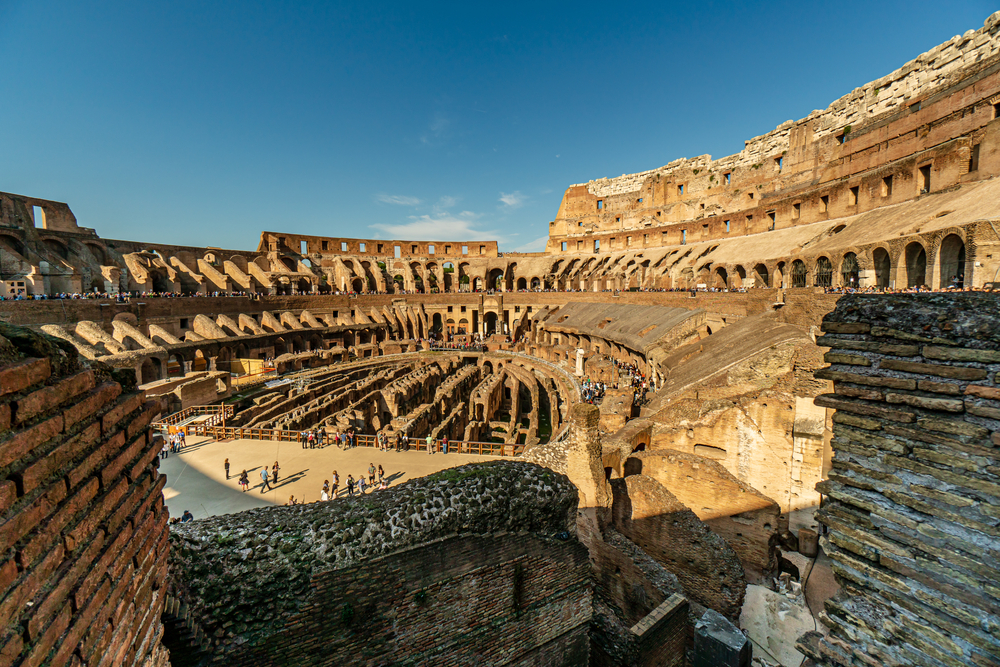 A nighttime tour is one of the better ways to see the iconic stadium with the light of the moon bringing on an enigmatic charm to the intimidating columns.
To the market, to the market
Children, especially my kids, are fascinated with markets. These "mercatos" would be a welcome novelty, crowded with displays of food fresh from the farms.
Campo del Flori is a historical market, an iconic place thriving with an array of fresh fruits and vegetables, and exquisite artisan ware (most of which are intricately handmade). The market has a lively atmosphere with endorphin-inducing colors displayed at every turn.
There are also many hidden gems of shops and cafes around for window shopping and cafe hopping.
Explore Explora
Explora, Museo dei Bambini di Roma, is a science and history museum aimed at toddlers to 12-year-olds.There are creative workshops and plenty of interactive exhibits and puzzles here to keep those young minds whirring.
Have a go at a driveable life-sized mock-up of Italy's fastest train, La Freccia Rossa (The Red Arrow), and enjoy the open water area. Role play at the mini supermarket and, if you visit on weekends, sign up for some cooking and craft workshops!
Meet the parks and animals!
The best playground to bring children to is a park. Many of these historical residential estates have, over time, become communal places for relaxation.
One such beautiful and famous place is Villa Borghese with 80 hectares of landscaped garden embroidered with ancient trees, fountains and sculptures. It's the perfect place to relax and run around.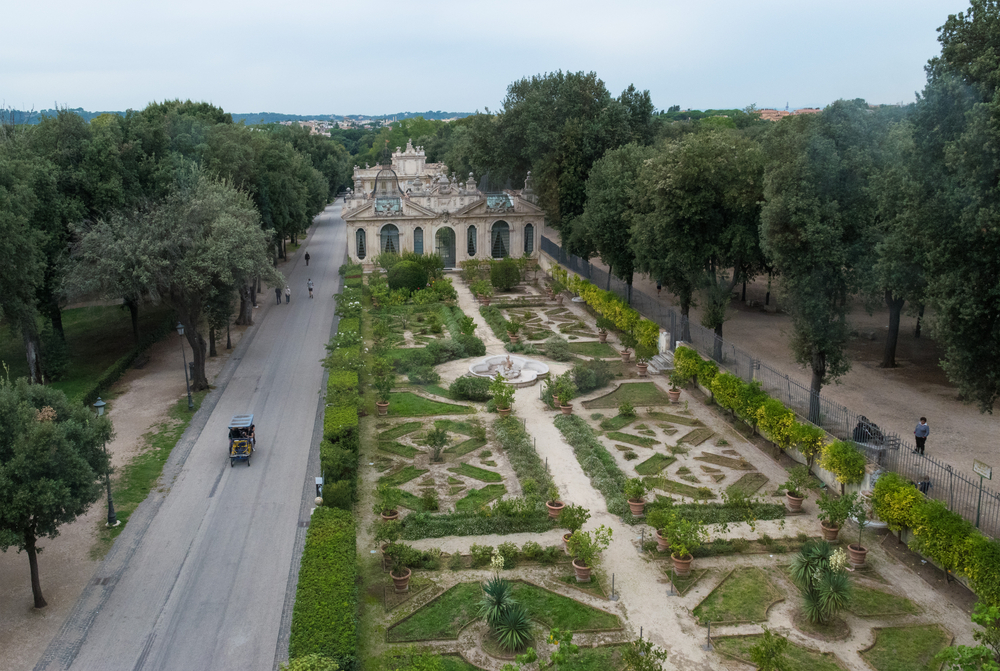 Located on the premises is Bioparco, a 42 acre zoological garden where you are free to roam and get close to the animals. It is a gem most never expect to stumble upon in a villa. The main attraction is the reptile house and meeting the Kleinmann's tortoise, which is critically endangered.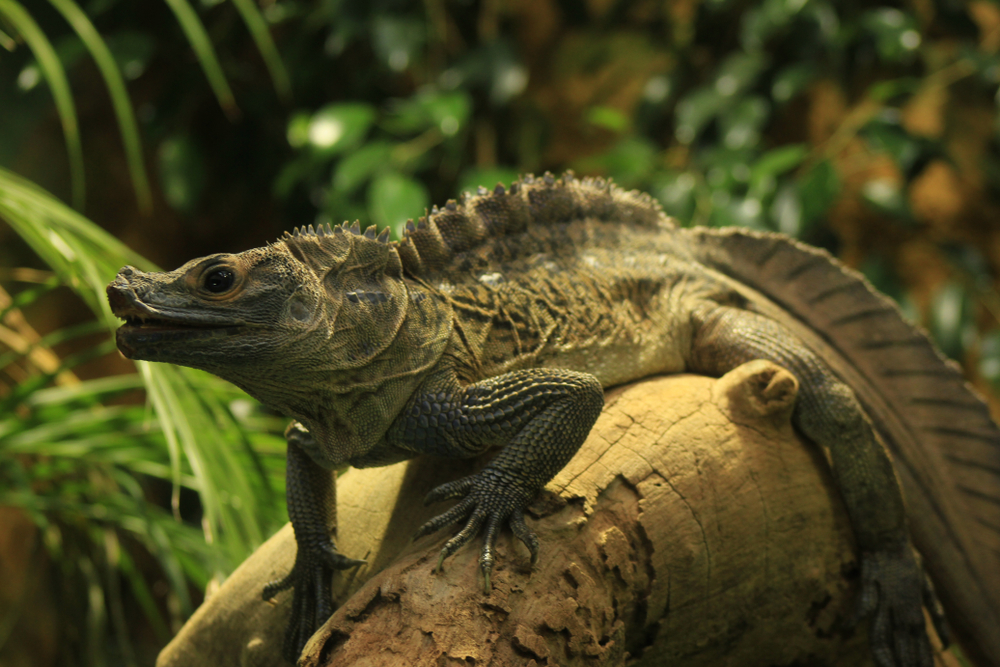 Race you to the top
This iconic flight of Spanish Steps in the shape of a butterfly's wings embodies Rome's Baroque style. Enhancing the beauty of the place is the Fontana Della Barcaccia, or "Fountain of the Old Boat".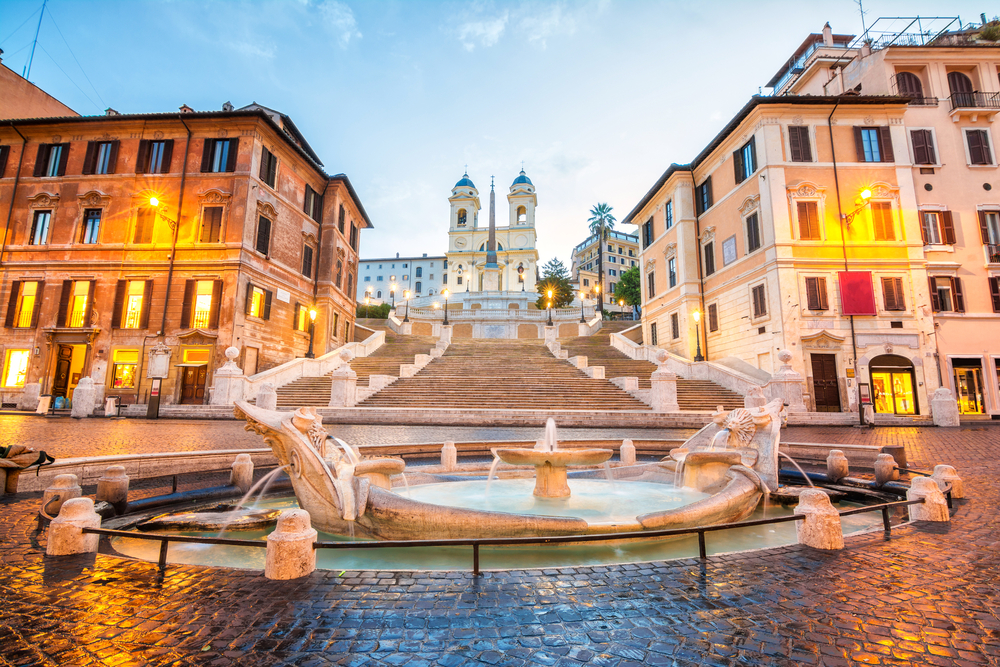 With 138 steps all sprawled around, this was once a popular meeting place or a resting spot for a quick bite. However, today, there is a fine if you are caught taking a breather on the famous steps. That does not mean the steps are not worth seeing, and you will find that kids are very entertained by stairs as they attempt to run up and down until their legs turn to jelly.
Toss a coin
The most spectacular fountain you will ever lay eyes on is the Trevi Fountain in all its massive 26.3 meter high and 49.15 meter wide glory.
My kids are captivated by fountains, and with one as mesmerizing as this, they would be happy to sit and stare all day.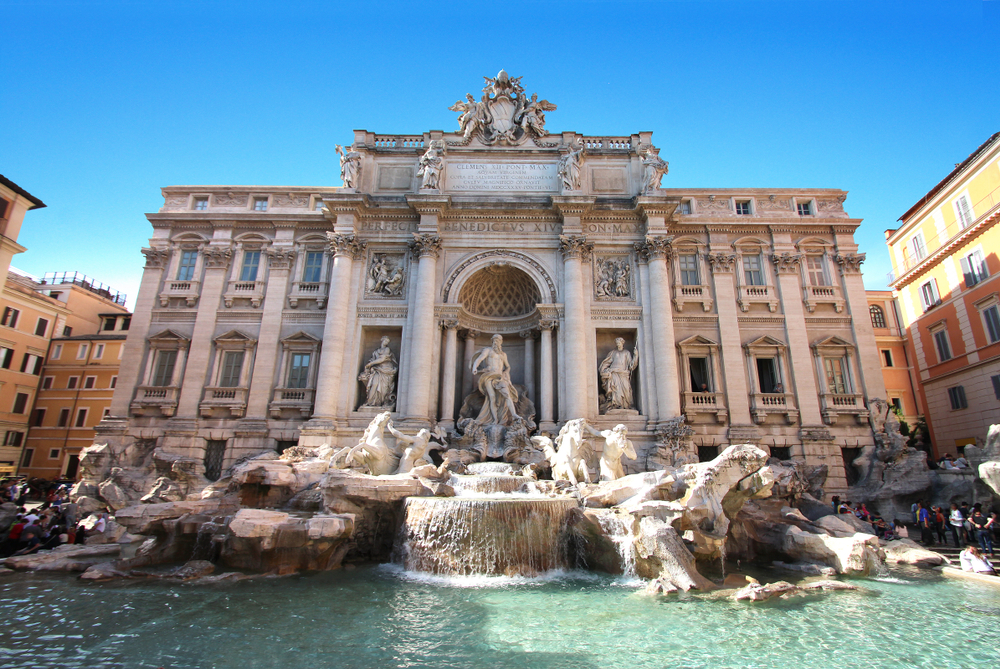 It is customary to toss a coin into it, which the kids will be thrilled with, and the urban legend is that if you do so, you will return one day. For singles, tossing three coins means you will return and fall in love and get married.
Say Cheese!
The best way to sum up a Roman holiday in a delicious way is to finish off with a slice of the Roman staple. Pizza is a celebrated street food, and the Romans like it thicker, unlike the Neapolitans (Naples supposedly is the birthplace of pizza).
If you are in the area of Campo de Fiori, there are two unassuming shops — Forno Campo de Fiori and Antico Forno Roscioli. Both serve Rome's most loved bread, pizza bianca (flatbread served with olive oil).
At Pizzarium, there is a plethora of pizza varieties — from classic mozzarella to mouthwatering seafood. Pizzas here are sold by the weight and as takeaways, which frees up more time to explore. According to Google, this famous spot is currently only open for takeaway, but we're hoping by the time we visit in the future, it will still be there in its doughy glory!
Rome is a large city that needs to be visited and revisited throughout one's lifetime. With so many historical sites, stunning cathedrals and churches — the Pantheon, Santa Maria in Trastevere and Basilica di San Pietro — catacombs, and Roman ruins, there are not enough days in a week to see them all.
For now, I'll be mentally throwing a coin into the Trevi pool, wishing all the best of luck to the Italians and the world.