This article is reviewed regularly (on a monthly basis) by Wego's editorial team to ensure that the content is up to date & accurate.
Updated December 2022
The World Cup 2022, the hottest event of the year, is about to start soon, and the excitement levels have never been higher. Fans worldwide have already grabbed their flight and match tickets, and the demand for both is soaring every day. World Cup travel packages are also in high demand as the tournament draws closer.
Finding accommodation within Qatar grows more challenging every day, and fans have begun looking into housing facilities outside Qatar to stay in during the World Cup. To make traveling to and from the country easier during this period, several airlines have announced everyday shuttle flights between Qatar and neighboring countries.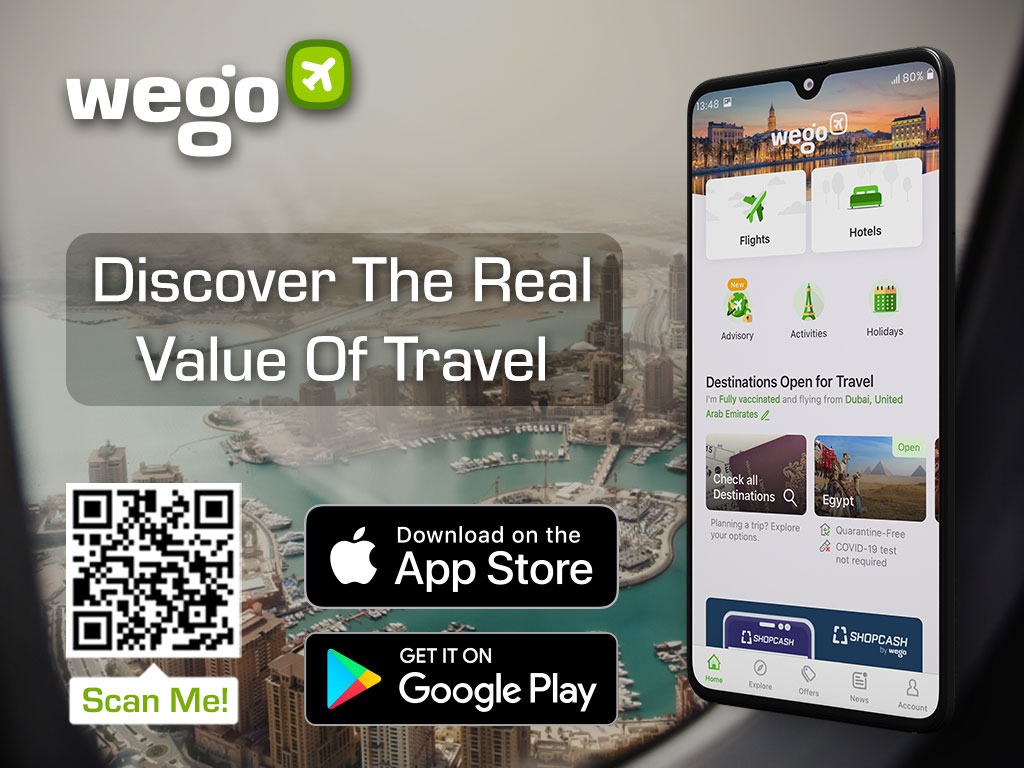 Please note: Effective today, Qatar's Ministry of Interior has announced that Qatari citizens and GCC residents will be allowed to enter the country without a Hayya card. Only non-GCC tourists and visitors attending the World Cup matches will require the Hayya card.
Book match day shuttle flights to Doha 
There are several neighboring countries with close proximity to Doha from where you can avail flights easily and attend the World Cup. To find out all alternative accommodations facilities outside Qatar, check out our alternative bases outside Qatar article.
To assist the transportation needs of people staying in the neighboring countries for the World Cup in Doha, several airlines are running daily flights and special shuttle services.
Flydubai is offering shuttle flights between Dubai and Doha for the World Cup. Qatar Airways has partnered with several gulf airlines, including Saudia to operate everyday shuttle flights from and to Doha. 
The Dubai Airports has advised match-goers to check all necessary requirements with their respective airlines before arriving at the airport as it gets ready to welcome a large upsurge of passengers at Dubai World Central with the match-day shuttle flights to Doha for the Fifa World Cup the following week.
For travelers using the shuttle service from all airlines who are departing from Dubai Airport, the only checked baggage that will be accepted are wheelchairs and strollers. All other passengers are only permitted to bring hand luggage according to their class of travel.
Qatar Airways
Qatar Airways has partnered with Gulf carriers for match-day shuttle flights between Doha and major Middle Eastern cities for fans to attend games and depart Doha on the same day.
Qatar Airways shuttle flight routes
The match shuttle flights will operate from the GCC countries with 60 flights from the UAE, 40 flights from Saudi Arabia, 48 flights from Oman and 16 flights from Kuwait every day of the tournament.
Qatar Airways shuttle flight prices
As of now, prices start from USD 258 for economy class and USD 998 for business class.
Qatar Airways shuttle flight booking
To book your shuttle flight tickets, here are the requirements:
1. Match ticket: Ensure you have your match tickets booked.
2. Hayya Card: Apply to get your Hayya Card (this is your fan ID).
3. Match Day Shuttle: Book your flights with Qatar Airways via the official website only
Before booking your tickets, take note that:
This arrangement includes transportation to & from the game or fan zones.

Does not include any checked baggage allowance, so make sure you have everything you need in your hand baggage.

Ensure you select a flight that arrives at least 4 hours before the match kick-off.
Flydubai
If you're a ticket holder to the FIFA World Cup, planning to stay in Dubai, you can book a Match Day Shuttle flight from Dubai to Doha with flydubai. A match day Shuttle flight allows you to hop on a flight to Doha, watch your match and return back to Dubai the same day. You'll also enjoy complimentary ground transportation between the airport and the stadiums if you book a Match Day Shuttle flight.
Flydubai shuttle flight schedule
All Match Day Shuttle flights will operate from Al Maktoum International Airport (DWC) between Monday 21 November 2022 and Monday 19 December 2022. With up to 30 flights a day, you'll never miss a match. Just ensure that you select a flight that arrives at least 4 hours before the match kick-off.
Flydubai shuttle flight booking
You must be a ticket holder to the upcoming football tournament in Qatar if you want to book a Match Day Shuttle flight to Doha. You'll also need to apply for a Hayya Card. This is your fan ID and you'll need it to enter Qatar and access the stadiums.
All flight numbers for Match Day Shuttle flights operating into and out of DWC will have 4 digits and begin with the number 5 (e.g., FZ 5XXX).
Suppose you're not a ticket holder to the tournament and wish to travel to Doha during this period. In that case, you can simply book one of scheduled flights from Dubai International (DXB) subject to holding the required documents for travel.
Flydubai shuttle flight prices
A return Match Day Shuttle flight can be booked for an adult or child in Economy Class from USD 258 and in Business Class from USD 998 (both fares inclusive of all taxes). There's also an onboard snack included in the cost of the fare.
These are special fares that are non-refundable, and they do not include a checked baggage allowance, so you'll need to carry everything you need in your hand baggage (which can weigh up to 7 kg in economy and up to 14 kg in business).
Subject to availability, you can change the time or date of your Match Day Shuttle flight for a charge of USD 50. Please note that the name of a passenger cannot be changed.
Other airlines that offer World Cup shuttle flights
Hayya Card for fans staying outside of Qatar
Day trip fans staying in nearby countries may obtain their Hayya Card without a hotel booking. All they need to do is provide their day trip details which typically involve shuttle flight bookings through the Hayya portal or Hayya app.
World Cup flight packages
If you're looking for a more comprehensive World Cup 2022 Qatar experience, there are currently a number of options of themed packages, flight + hotel packages you can choose from FIFA and Qatar Airways.
FIFA hospitality package
FIFA is offering its exclusive hospitality packages to provide football fans with an unprecedented and distinct experience. The packages include flights and hotels and are tailored to suit the needs and budgets of discerning fans.
FIFA's hospitality plans consist of single-match, team-specific, venue-specific, and final-round packages. If you have the means and the inclination, you can even opt for the amazing series package which includes all the matches held at the Lusail and Al Bayt stadiums.
Qatar Airways FIFA World Cup Qatar 2022 Travel Packages
As the Official Airline Partner of the FIFA World Cup Qatar 2022, Qatar Airways has been granted by FIFA the official right to produce, manage and sell travel packages through Qatar Airways Holidays for the FIFA World Cup Qatar 2022.
All travel packages include match tickets, flights and accommodation which guarantees the availability and price of all three elements at the time of purchase. Please note that this service is only available for the members of the Qatar Airways Privilege Club. If you are not a part of it, you can register for a membership online and proceed with the booking.
You can find more details on Qatar Airways' official page.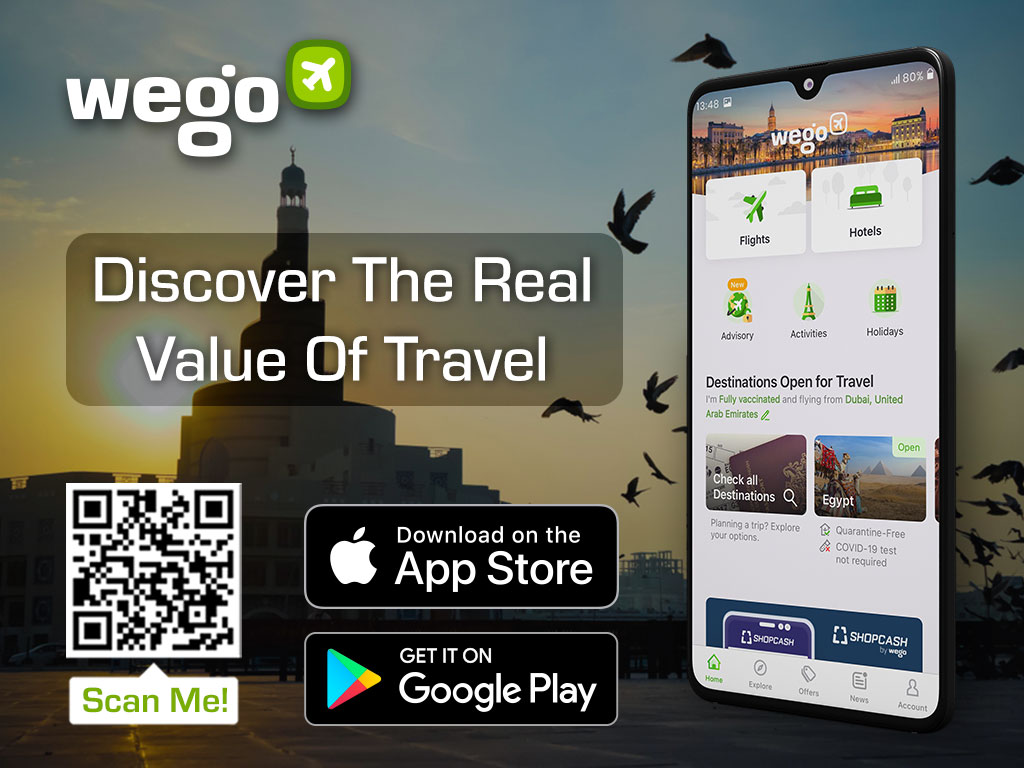 [Total:

251

Average:

4.8

]